Here is my old TJ 32" tires and RE BB, no rubbing at all, look at all the clearance there is.
IF YOU DISCONNECT YOUR SWAYBAR THIS COULD BE YOU!!!!!!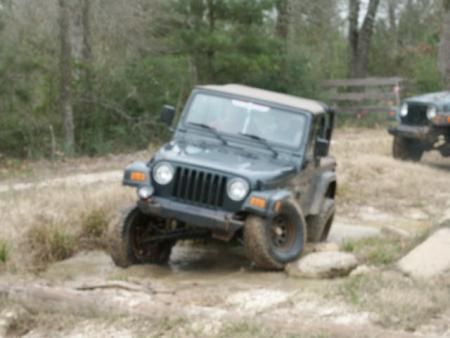 but the flex is awesome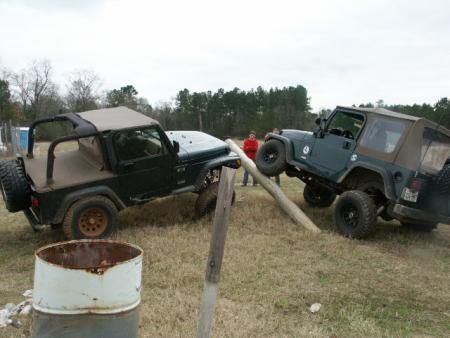 If you want to do a BB and run 32's disconnected just make sure to extend the front bumpstops, it will keep the tires out of your fenders. BTW, those pics are 32" BFG AT's with 3.75" backspacing. The second pic is my BB vs a friend's RE 3.5" SF I am a bit lower and we didn't get a good pic but they flexed pretty much equally.