Decided to add my Sahara's progression thru the years.
when I bought it
3.5' lift and 31" BFG
3.5" lift and 33" MT/R and Tj flares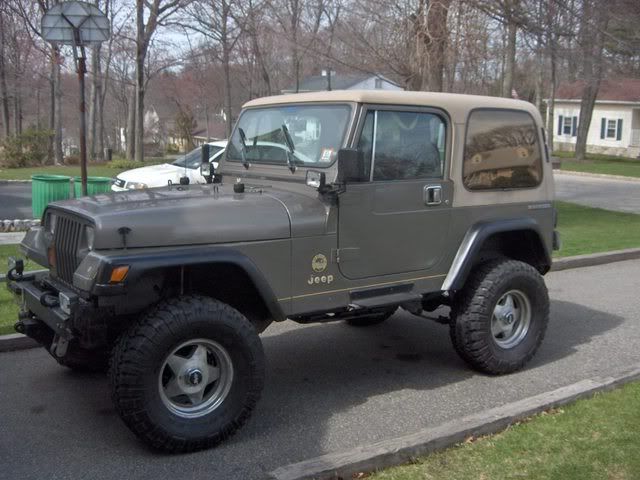 3.5", 1.25" shackles, TJ flares, D44 axles 35" MT/R
Also thinking of painting the TJ flares and bottom half doors to match the Sahara khaki, any opions out there?
Or anyone good with photoshop and can give me an idea of what it will look like!