Photoshop Request! TJ
---
Its not my Jeep, but its the same color body and same color tan soft top. I hate those dang flares because of the fading. I was considering taking them off and painting them black again...then I thought, why not tan?
Can some one please photoshop some tan flares (matching the top)??
Please and thank you.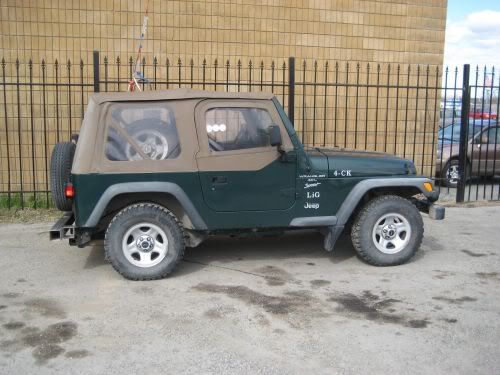 __________________
1998 XJ classic, 4.5in lift, glasspack exhaust, more to come....

_=====o000o
//__l_l_,\____\,____
l_--\_l__l_/--|lllll|
_.(o)_)__.(o)_)--o-)_)