I thought of painting my wheels but thought it would never work until i saw this. I was thinking of getting soft black 8s for my jeep but that was going to be around $250. Painting the stock wheels was about $11.50. And they give me the look i was looking for!
I took all the wheels off the jeep to paint to avoid any over spray that might hit the jeep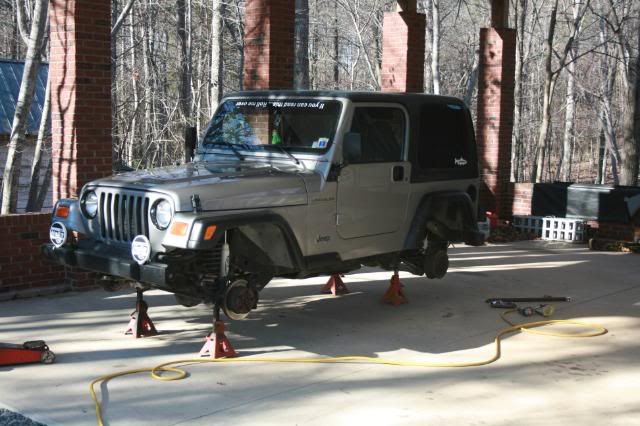 Then sanded them with a 220 grit sand paper (don't sand them inside the dust that comes off will kill u)
Take your time with the tape!! U don't want to paint your tires, it gust wont look right, Also cover over the valve stem.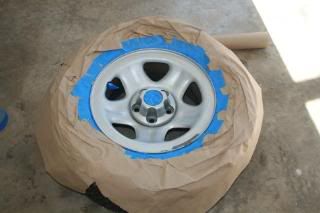 Now i used Dupli-color Acrylic Enamel. I got it from a Advanced Auto Parts for around $5.99 a can. It used a little more that a can to do all 5 wheels. But i put on light coats if u go heaver it might take more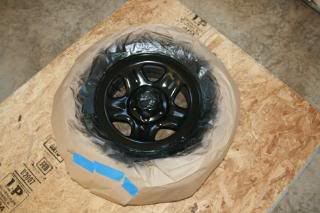 Now let the paint dry and see how she looks