A combination of the weather being nice and me doing my homework way early this week lead me to do this to the Jeep. Last night I disassembled, sanded w 80 grit sand paper and a wire wheel, cleaned the exterior with water and the dawn dish soap and water (pics of the finished prep work are as it was drying from the cleaning). This a.m. I checked for any missed clear coating there was none, I then wiped it down with MEK x 2 and taped it up and mixed the Blood Bath and started painting!!! 2.5 hours for the first coat, I waited 4 hours in between coats and then it took 1.5 hours for the second coat.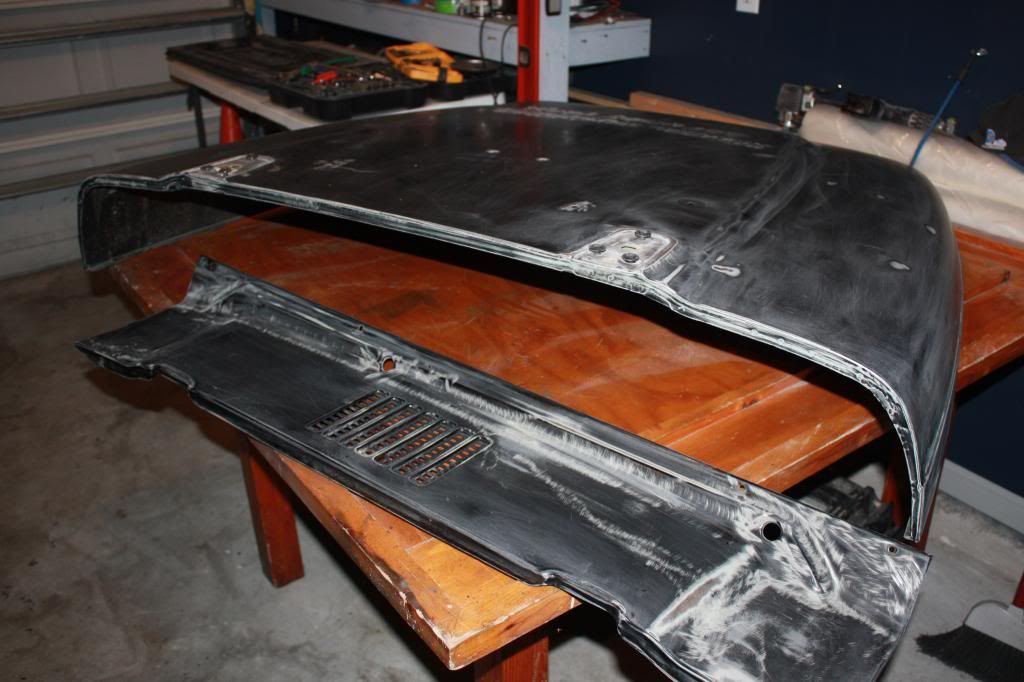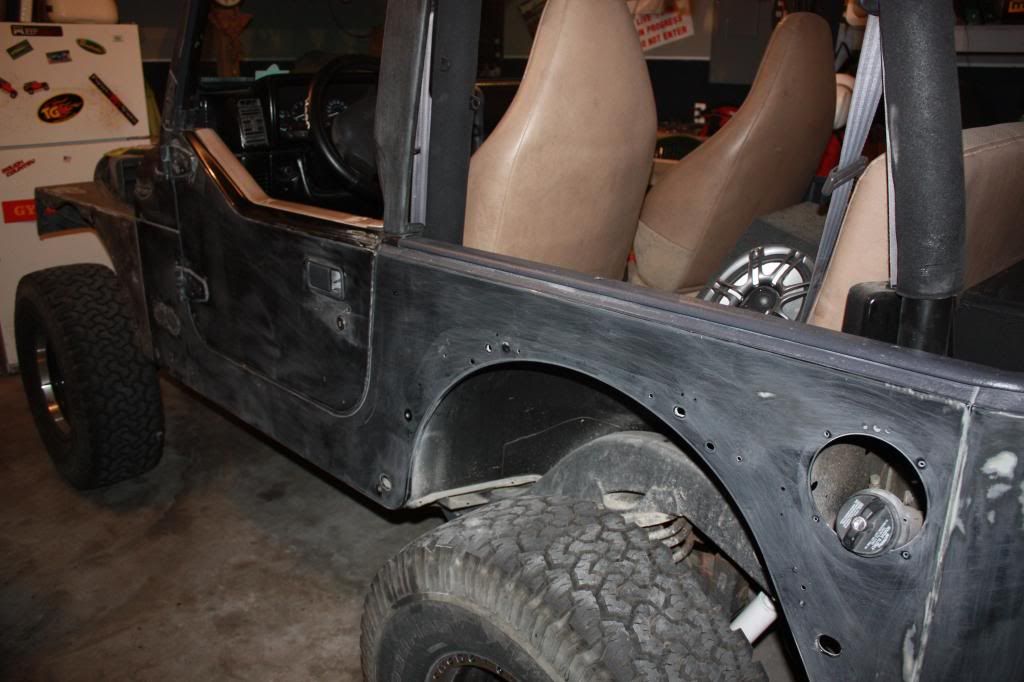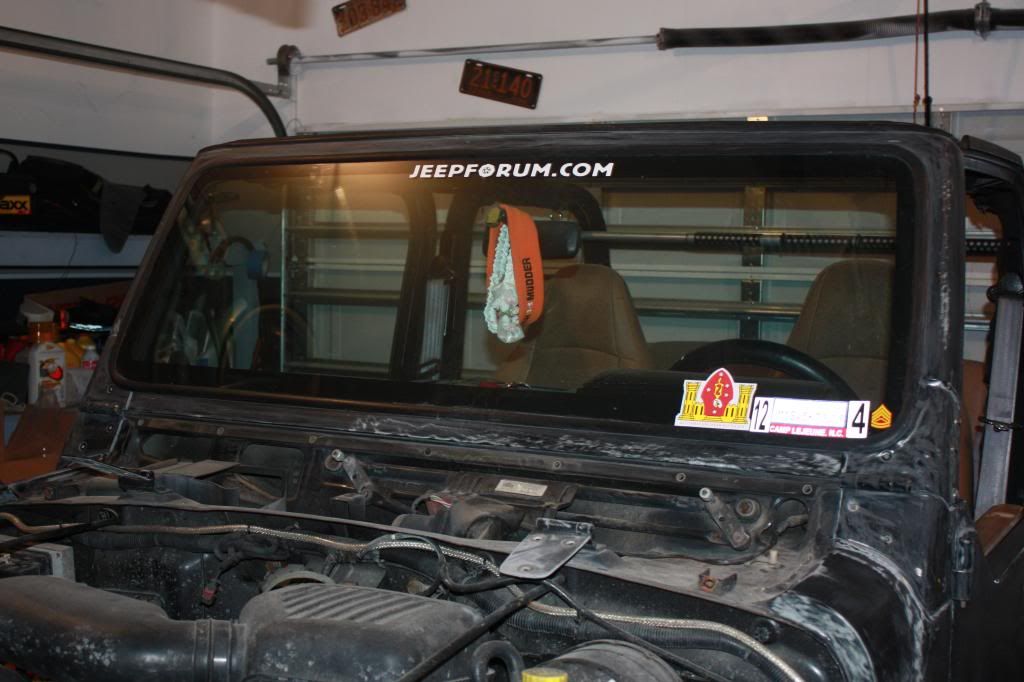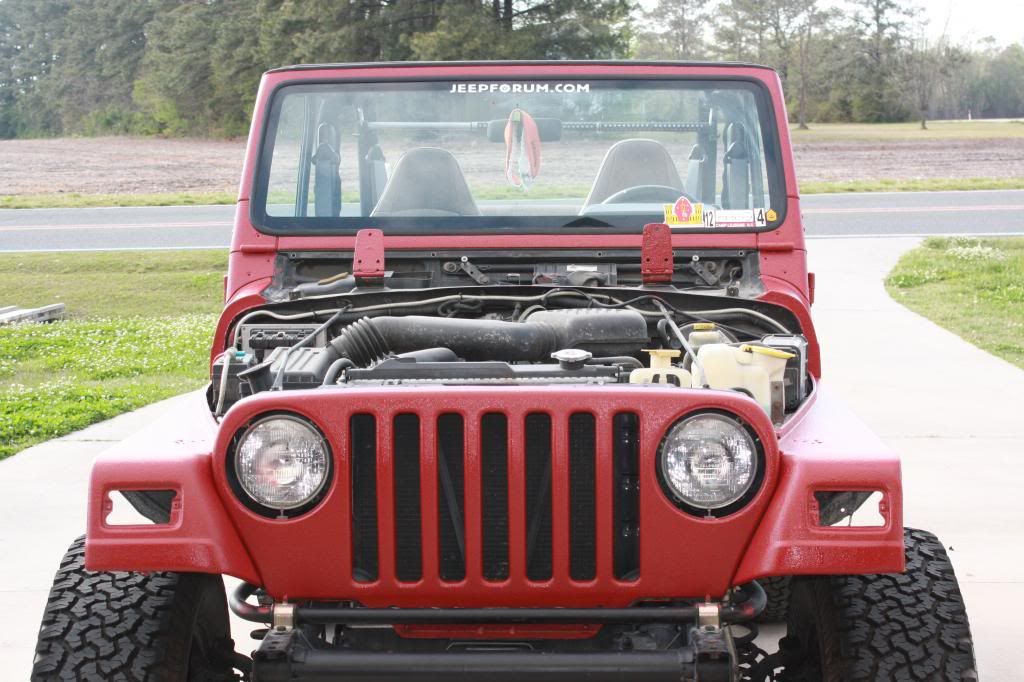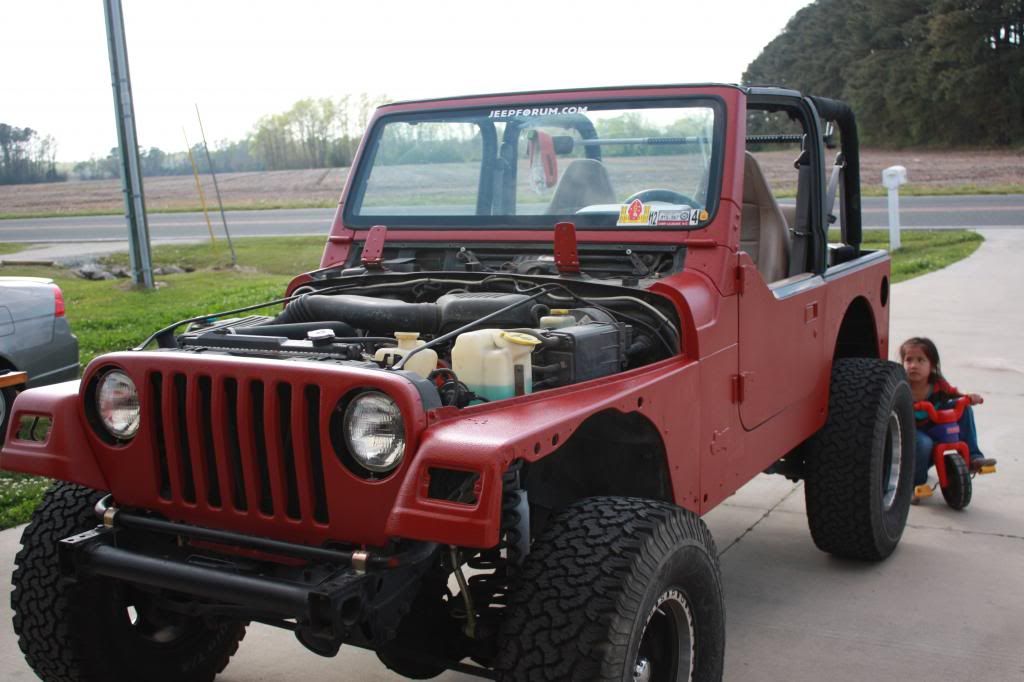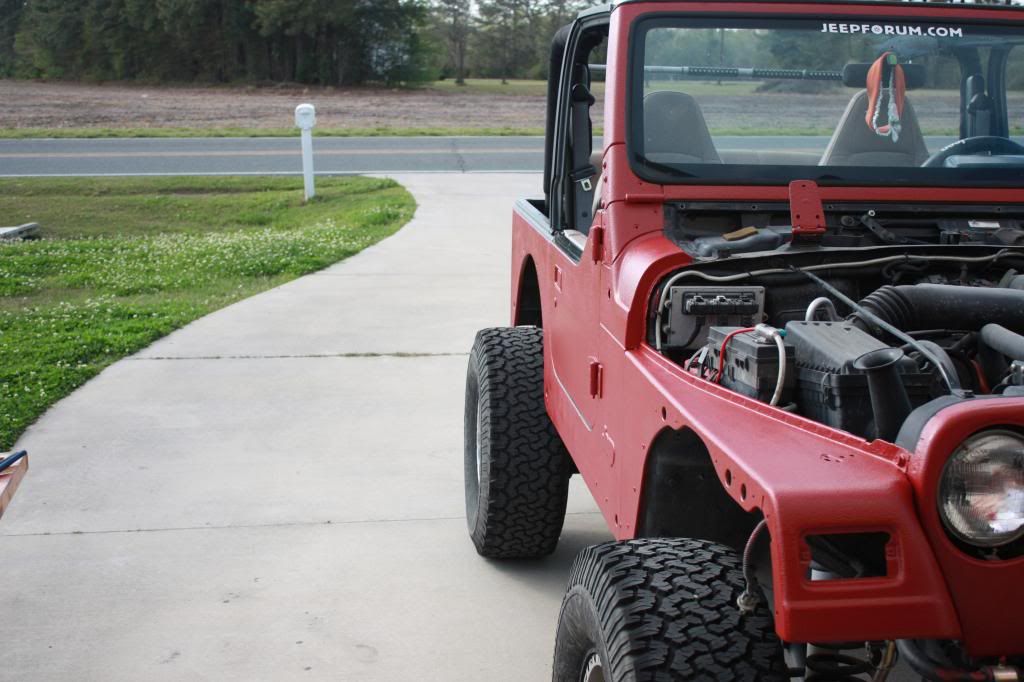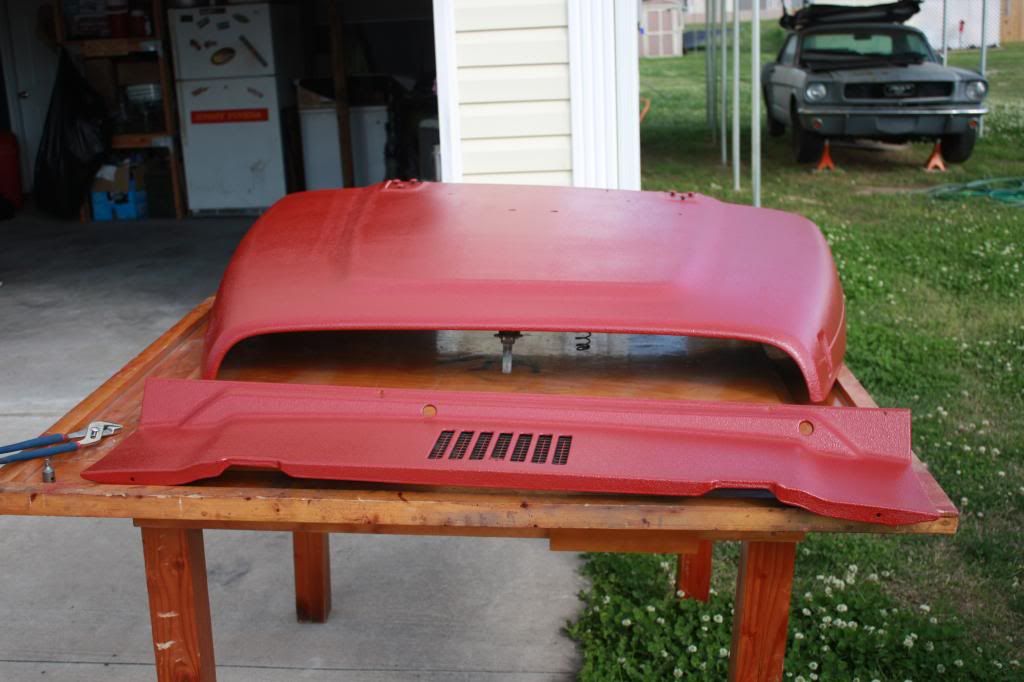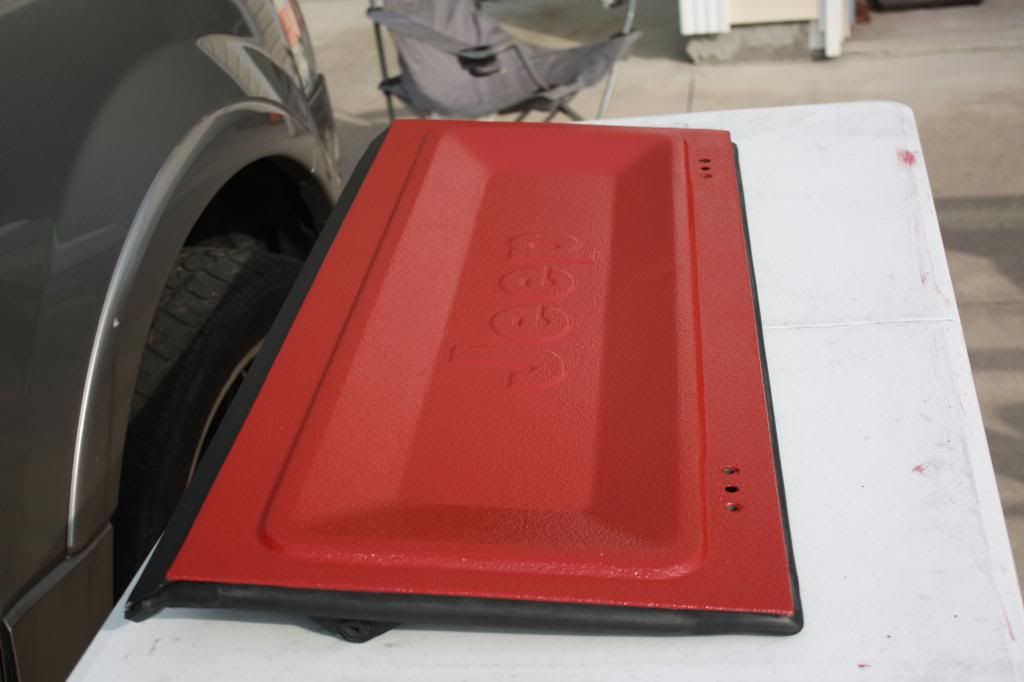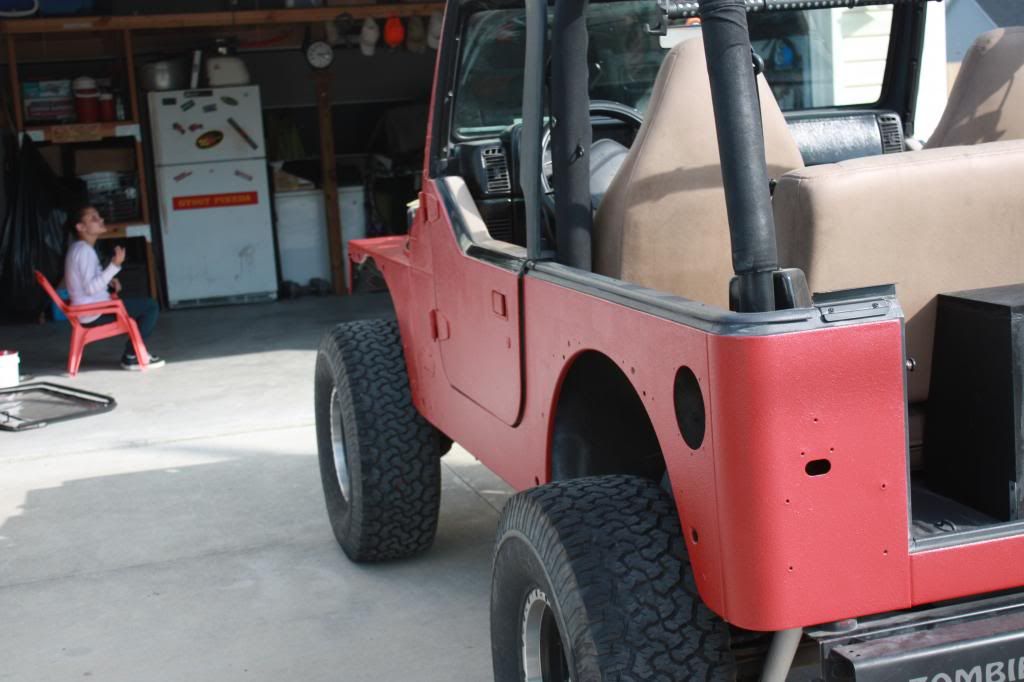 I am happy with the way it came out!!! I love the way the Pyroclastic (interior) and the Blood Bath work well together!!!!!! Letting it dry in the garage overnight (two fans blowing to circulate the air) as the sun is going bye bye and I will assemble it tomorrow afternoon after letting it sit in the sun in the a.m. for a few more hours. Ok let's hope I can submit this with all these pics.
---
"The cure to the insurgency is the massacre" ~Alexander the Great~

Born in Detroit, Baptised on the beaches of Normandy.....Jeep!! Legends belong with legends.