Quote:
Originally Posted by
Submariner
So what is it that you have to unbolt to get the windshield down.

I know you have to remove the wiper blades and of couse pop the top but what else is it to drop the windshield?
It's pretty easy to do. Once you remove the top and door surrounds, you need to remove the sport bars between the roll bar and the top of the windshield frame.
Start by removing the four torx bolts holding the sport bars to the windshield frame, two per bar. Leave the sport bars attached to the roll bar for now.
Next, remove the two exposed torx bolts on the side of the windshield frame, one per side. I've highlighted them below.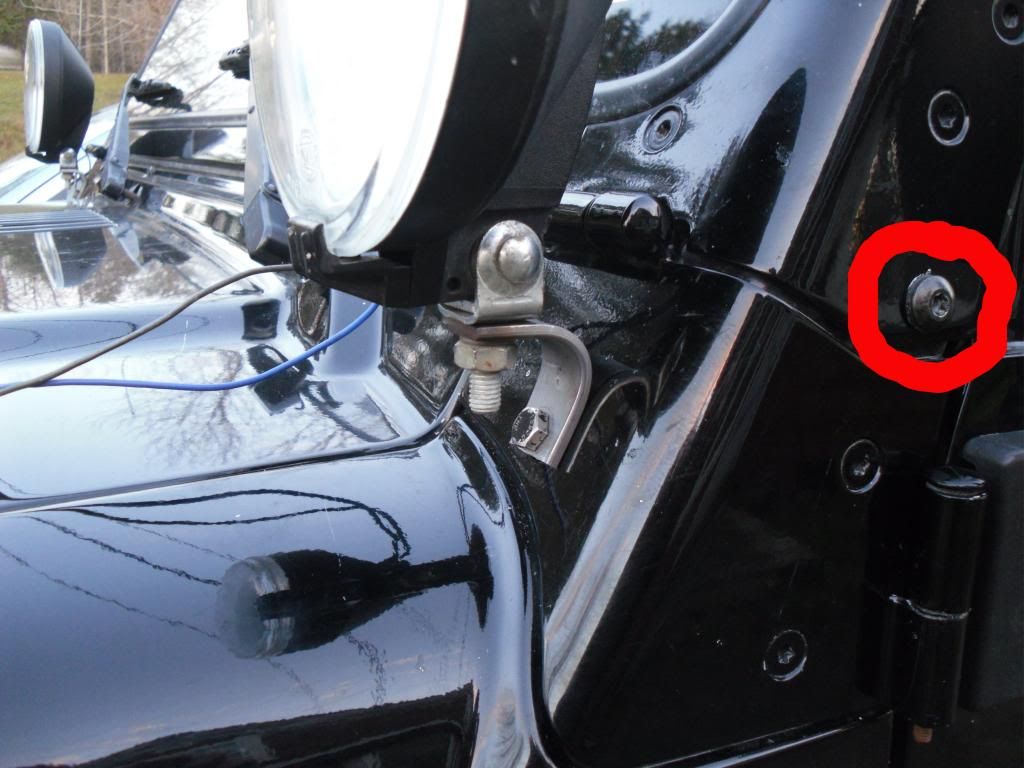 Next, fold your windshield down!
Finally, remove the sport bars by removing the two torx bolts (one per side), holding the sport bars to the smaller diameter tubing coming from the roll bar that fits inside the sport bars.
It may sound like a bit of a process, but it's really not that bad once you do it.
Oh! Don't forget to strap your windshield down using the footman loop on the top (inside) of the windshield frame and the similar loop on the hood. Otherwise, it'll come flying up at approximately 55 MPH, causing a brief moment of absolute terror. Ask me how I know...