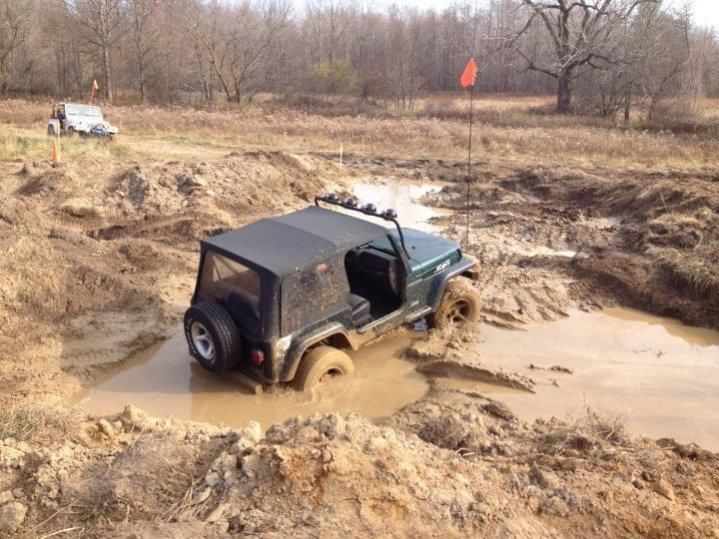 They dug out a time trial course the week before and it filled with rain over the week. Cheap A/Ts from the PO just couldn't get any grip on the soupy clay mud.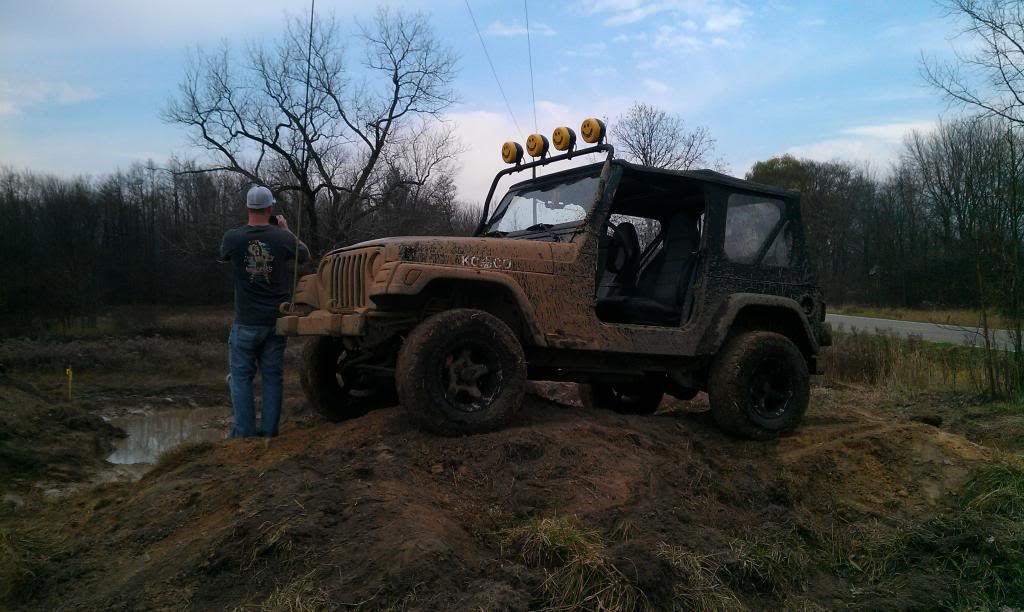 Did get a nice mud paint job though.
Had to act as an anchor, the other jeep was just getting sucked in as they tried to winch out.