Registered User
Join Date: May 2011
Location: Squamish
Posts: 12
Jeep XJ 6.5 inch lift with different tire sizes
---
hey guys right now my xj has a 4 inch lift on 31 KM2's. however i wanted to get a new lift thinking a 6.5 inch lift. only problem is the KM2's i have still have 90 percent tread. I know it would look silly on a 6.5 inch lift but i wanna see how ridiculous it would look as i would like to wear down these tires before getting 33's.
I just dont have the money to upgrade all at once. Thanks in advance
Registered User
Join Date: Jun 2009
Location: Union County Nj/ East Stroudsburg Pa
Posts: 518
buy the lift now wait till you get 33s to install the lift. its gunna look stupid
---
98 Green Cherokee Classic 4.0
3'' Rough Country II 33x12 bfg at
Spring Break Build thread/ makeover
http://www.jeepforum.com/forum/f22/98xj-classic-springbreak-makeover-1344754
Registered User
Join Date: Apr 2012
Location: Pittsgrove
Posts: 18
I like what Green said, it's the right thing to do.
Registered User
Join Date: May 2011
Location: Squamish
Posts: 12
my lift right now is pretty beat up. the springs are sagging hard and it is limiting me when i am wheeling. i am even rubbing on the front tires
Registered User
Join Date: May 2011
Location: Squamish
Posts: 12
or should i just do some fender triming for now then get a 6.5 inch lift and 35's later
Registered User
Join Date: Aug 2006
Location: San Diego, CA
Posts: 7,159
buy what you want when you want. if you want to run a new 6.5" lift on your current tires, do it. i ran 5" on 29's for about 2 years. used it as a DD and wheeled it like that. no complaints. why wait for 33's when you can enjoy having a good lift sooner? whats it matter if is simply LOOKS goofy for a bit? it doesnt
heres my jeep. about 6" with 33's
---
Completely stock, and keeping it that way...
To view links or images in signatures your post count must be 10 or greater. You currently have 0 posts.
Quote:
Yea, and I thought it was one of the 11 Commandments:
11) Thou shalt love, cherish, and honor till death, thine square headlights above all other earthy things sayith the Lord.
Registered User
Join Date: Sep 2010
Location: Windber
Posts: 130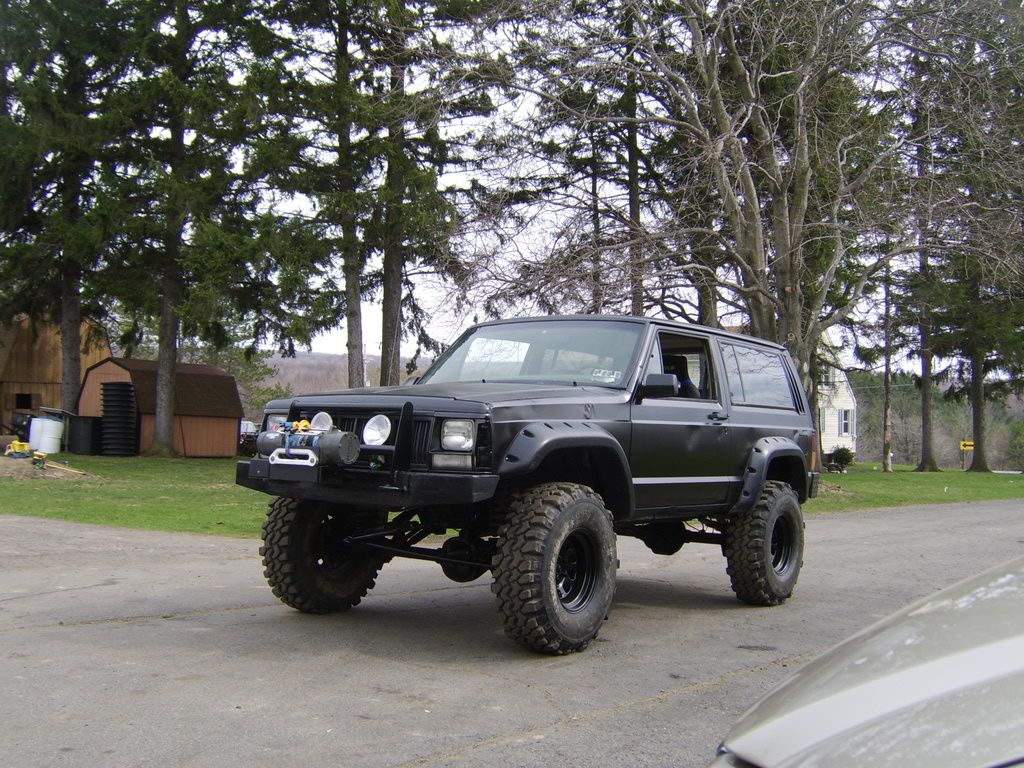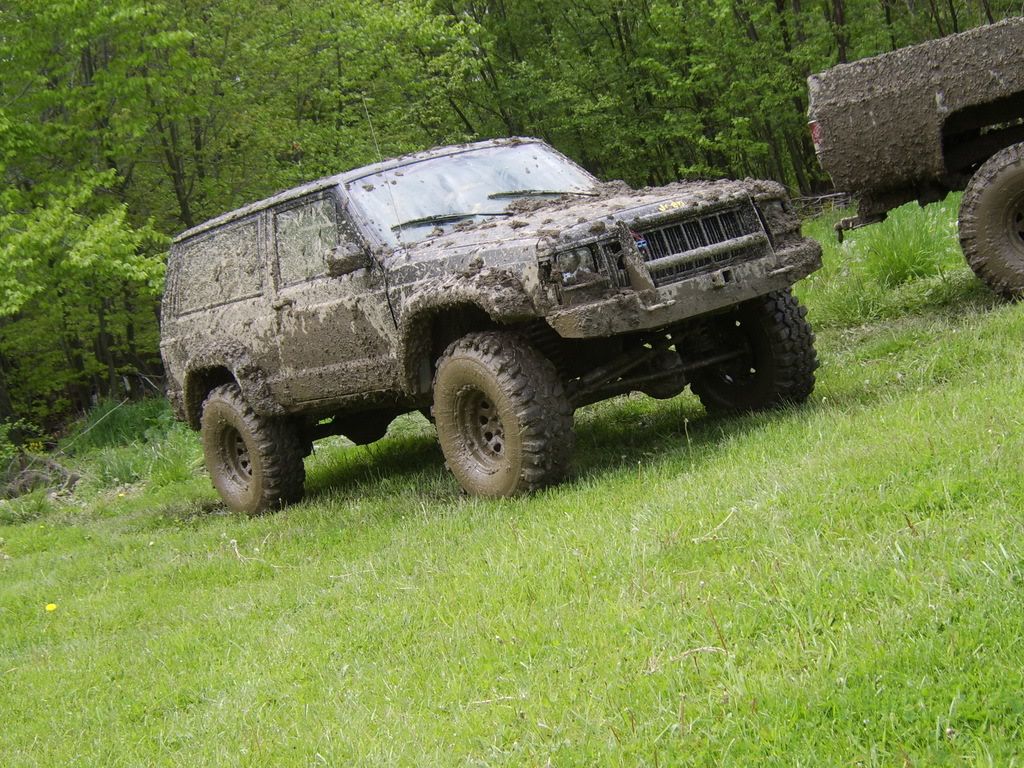 34" tsl ltb
Registered User
Join Date: Jun 2008
Location: Spokane
Posts: 2,485
I dont think 6.5 lift on completely stock, uncut fenders on 31s would be THAT bad. I say buy the lift and do it.
Currently Active Users Viewing This Thread: 1

(0 members and 1 guests)
Posting Rules

You may post new threads

You may post replies

You may not post attachments

You may not edit your posts

---

HTML code is Off

---