Home Made Hood Light Bar!
---
I've been looking around the web for a cool hood mount light bar, everything I saw that was cool was really pricey and most didn't even come with the lights. So I just decided to just make my own!
So I went to my local lowes store and bought a soils steel bar:
http://[IMG]http://i18.photobucket.c....jpg[/IMG]
This one to be exact: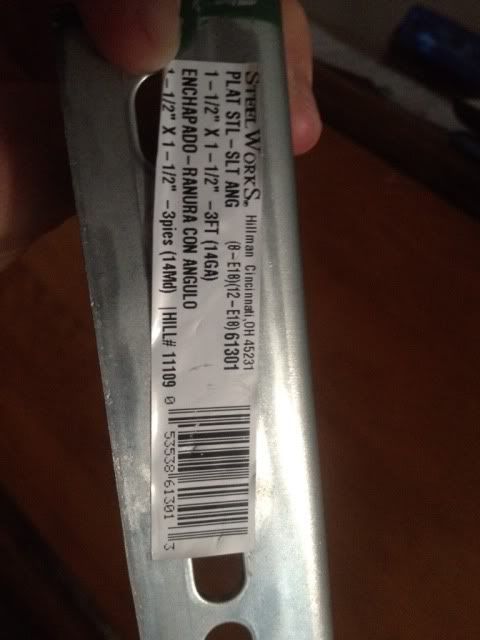 Then I went and got some truck bed liner paint and painted the bar.
I bought 3 pair of fog lights from Auto Zone I was going to do KC lights but decided I'm not going to be using this everyday so there was no point in spending twice as much money. The lights I bought were $19.99 a pair.
After going to 3 different Auto Zones (aperentlry each store can only get one at a time lol ) but after 3 different towns 3 different Auto Zones, I got all 6 lights and mounted them up to the bar: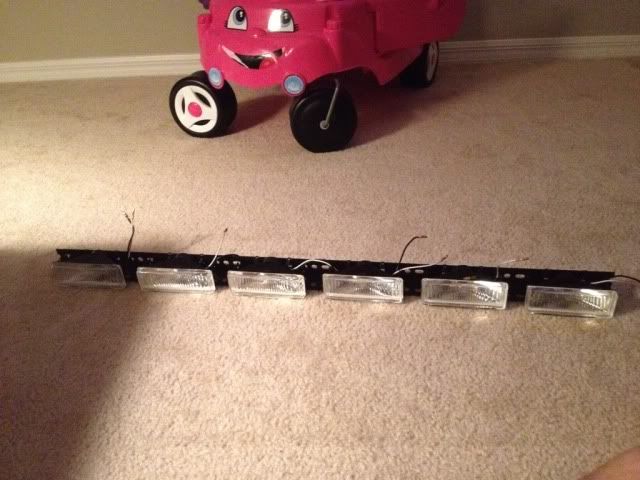 After I got them all straight and lined up how I wanted them I got a pair of 90 degree elbow brackets and test fitted everything: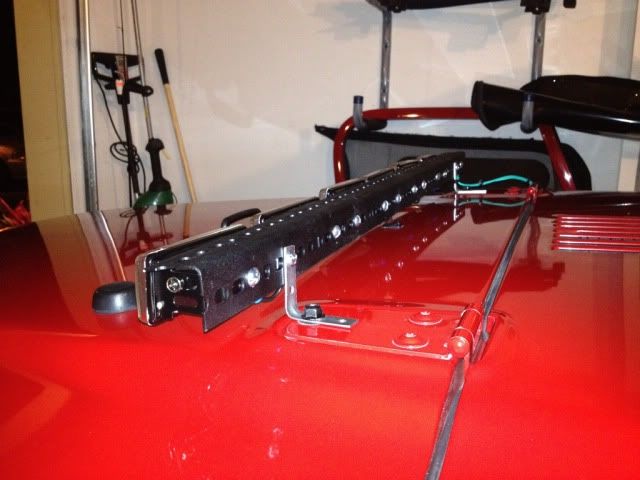 So everything will line up and work perfectly so now I taped up the front of the lens and I am going to spray the whole thing with the bed liner:
First coat: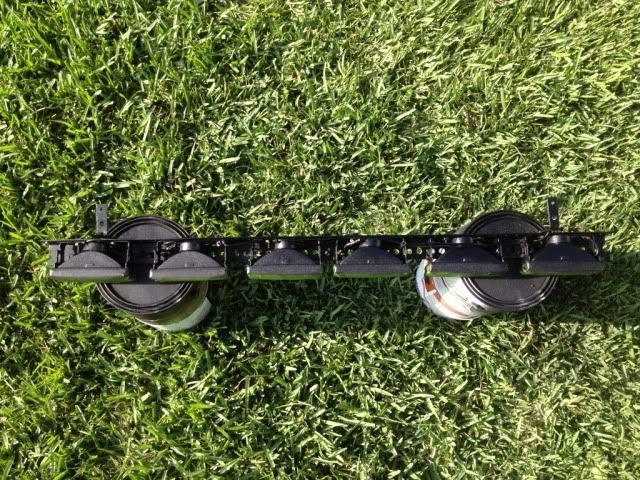 Second coat: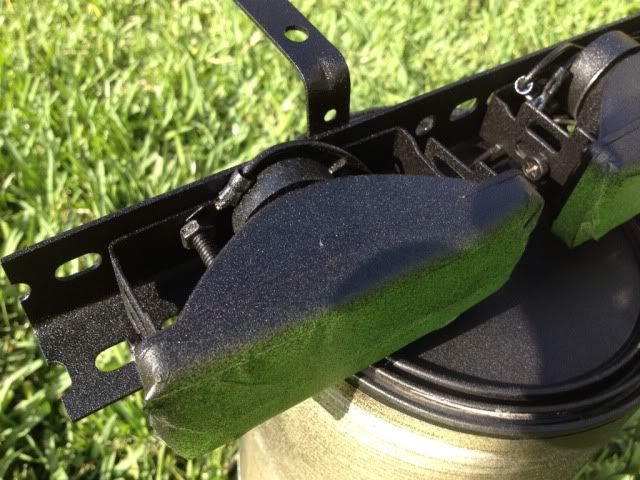 First coat top side: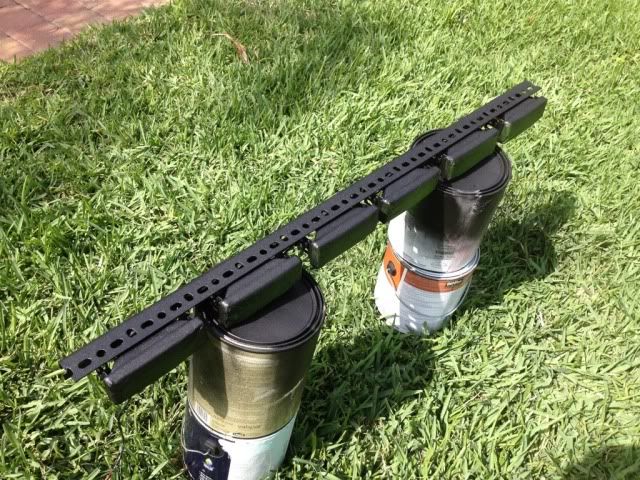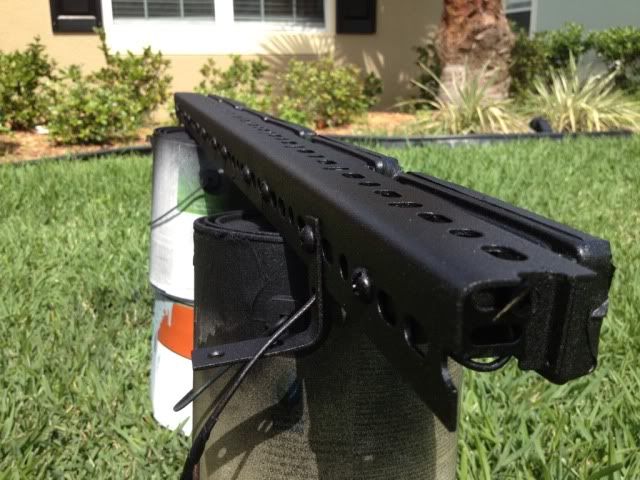 Second coat top side: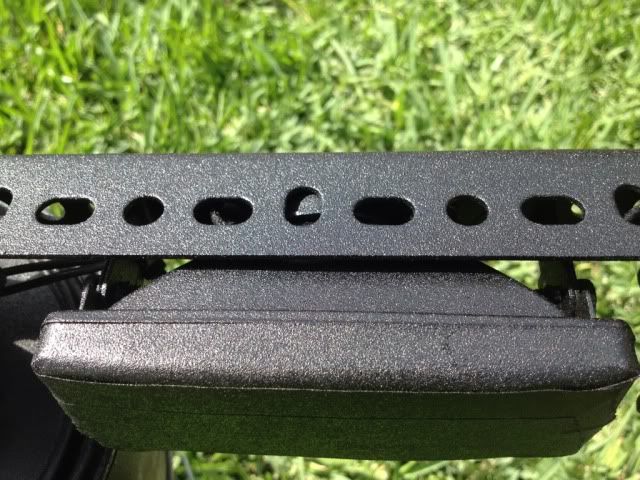 Third coat top side: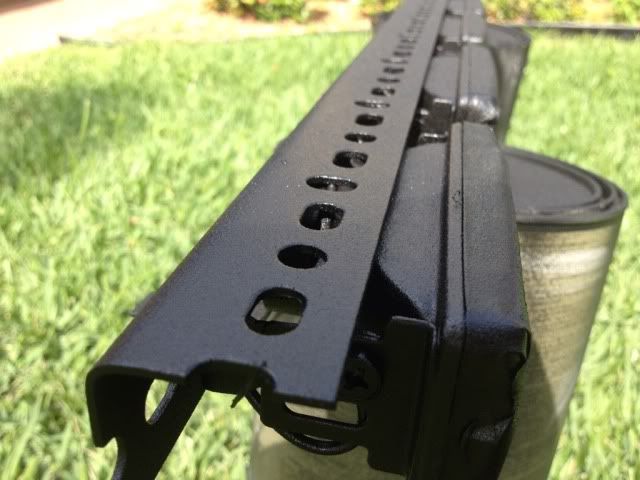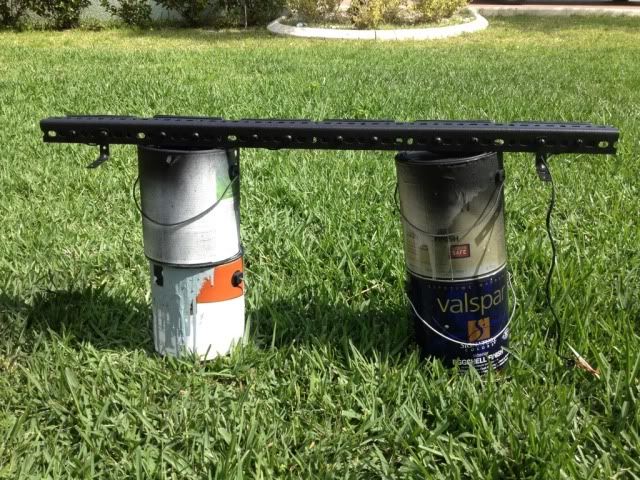 Time to remove tape and let it dry: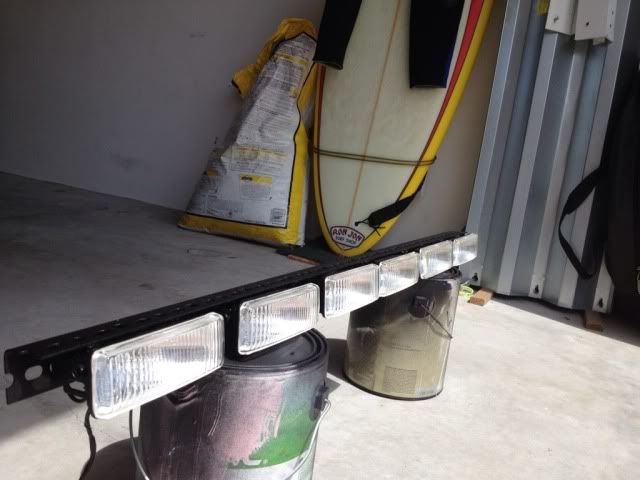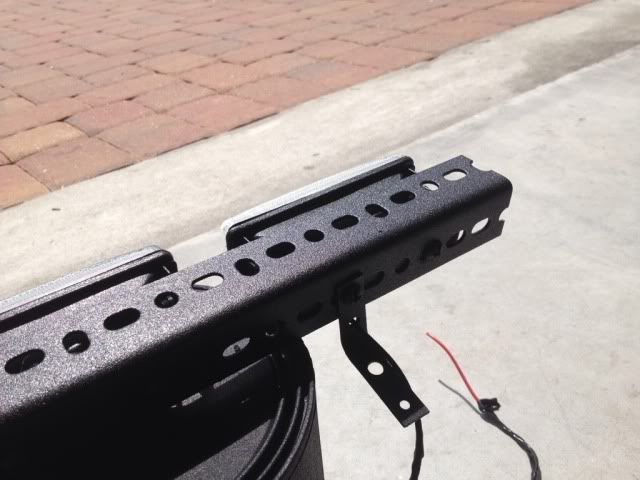 Let it dry for 4 hours and bolted it on: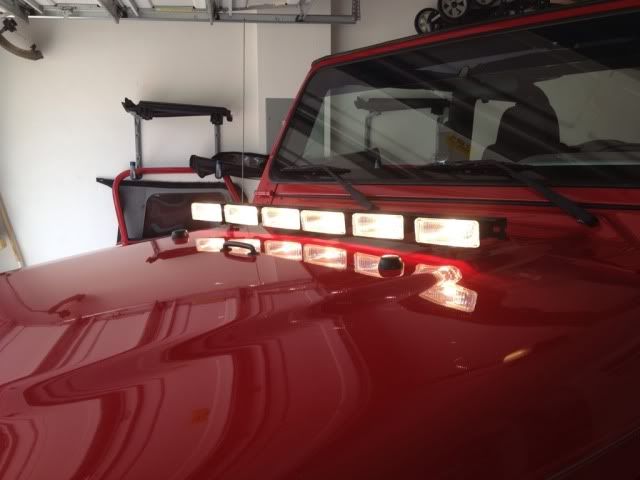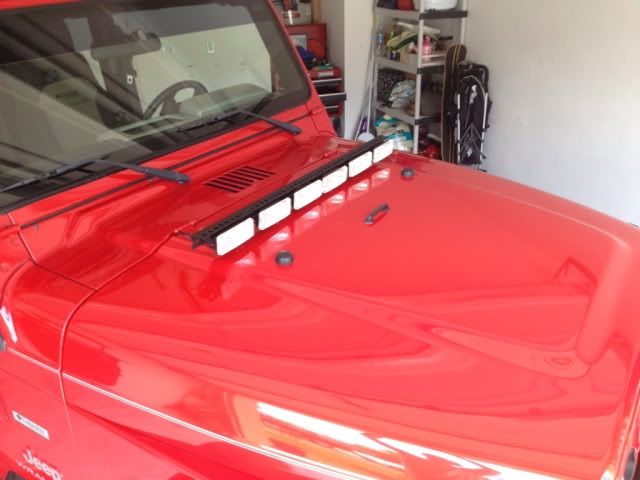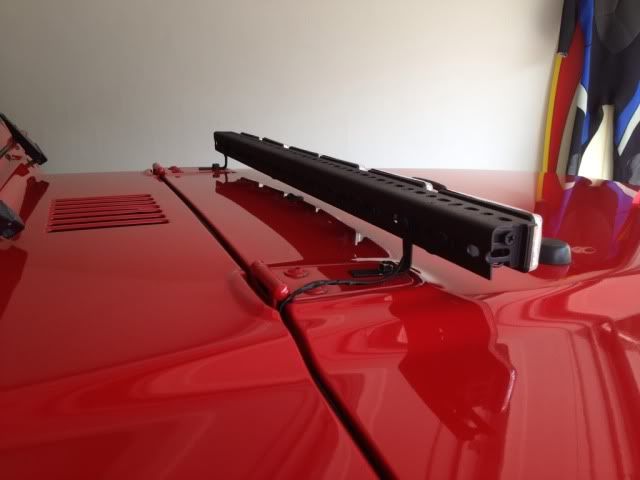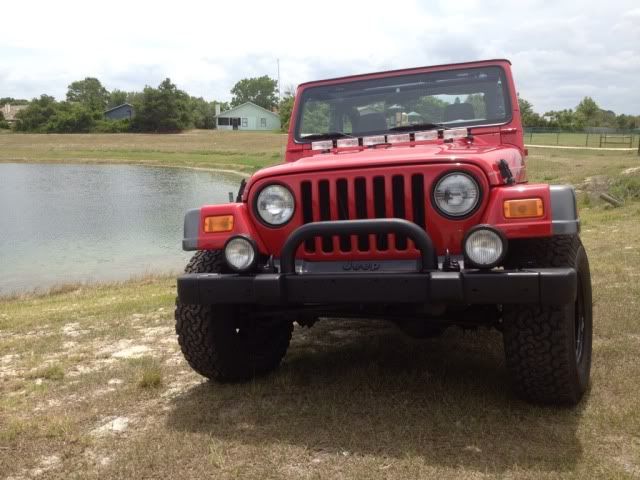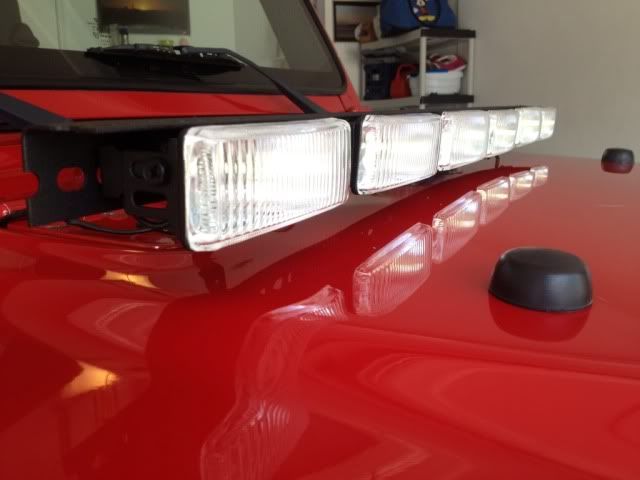 And a night shot!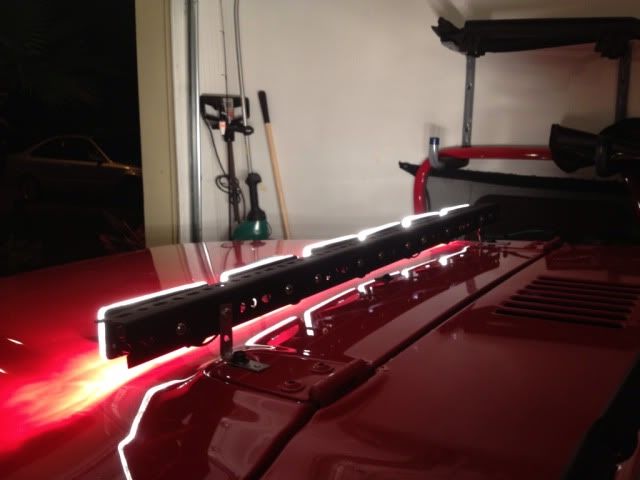 And this is where I put the switch:
I wired it up at night so I didn't have my camera out taking any picture but my wiring setup was just like this (minus the second switch) so you can just go off that:
http://www.toughstuffproducts.com/In..._kit_inst.html
Total I spent:
Steal bar $8
3 pair of Fog Lights $60
Various bolts and brackets $10
Can of Bed liner Paint: $8
Total around $86
Tough stuff light bar with light kit $220 plus shipping and tax
I'm happy with the outcome!!!
Thanks for looking! Let me know what you think!
---
______
(OlllllO)
04' Columiba Edition
'X' 4.0L