Quote:
Originally Posted by
jshaab2
hows the green jeep coming .. you wheel it .. it looks nice but i never see pics of it wheelling
yea i wheel it. in my driveway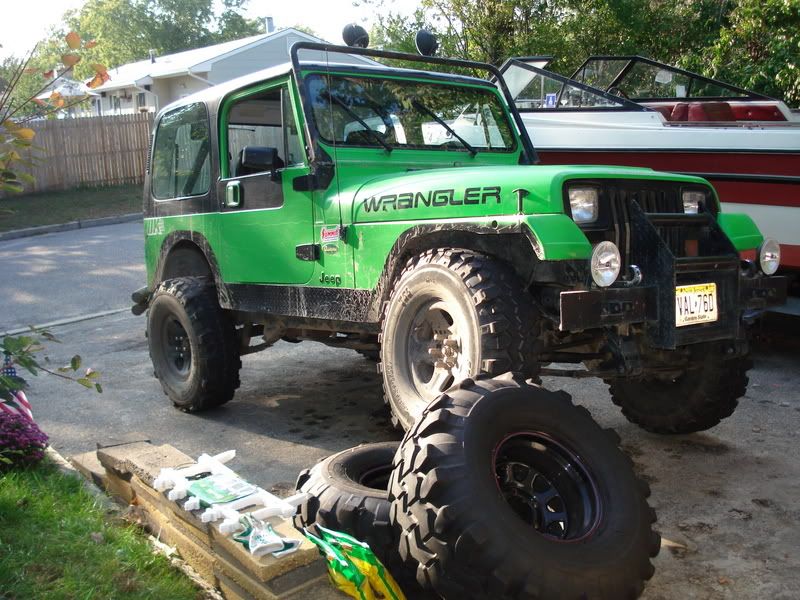 haha but all kidding aside...
its out of comission a lot cause of major projects i do with it...that i shouldnt do cause im broke and its sort of a DD...haha
here, a video and just random pics...these show my homemade bumper too....
http://youtube.com/watch?v=Pd2QAzQ1rTw
__________________
New Jersey Jeep Association
Mine 1999 XJ
SOLD Hers 1999 XJ 2", 31" MTs
R.I.P. 88 YJ 6 1/2", 36" Iroks, '99 4.0, etc. etc.