Yakima Hardtop Rack to haul my ski's.
I chose this set up for a variety of reasons:
1. Cost was about the same as picking up a high quality rear mount set up
2. You get the high dollar equipment on the top of the Jeep not out back with salt road spray
3. 90% of this can easily be removed
4. I have no use for an actual cargo rack (like garvin or the dave's rack)
5. It is small and streamlined unlike rear set ups
Note: I have no intenions on hauling more than skis on the Hardtop. Because +03 the new hardtops are made from the same stuff PWC's hulls are, I felt the material would be strong enough for what I need it for.
The install was very straight forward. Place tracks on hardtop, mark holes to be drilled, then drill them. Apply RTV silicon around the holes, position a nylon washer in the silicon, set the tracks on, and bolt it all together. The install to me about 3.5 hours to do from opening the boxes to cleaning up the mess inside the Jeep.
An Overall View: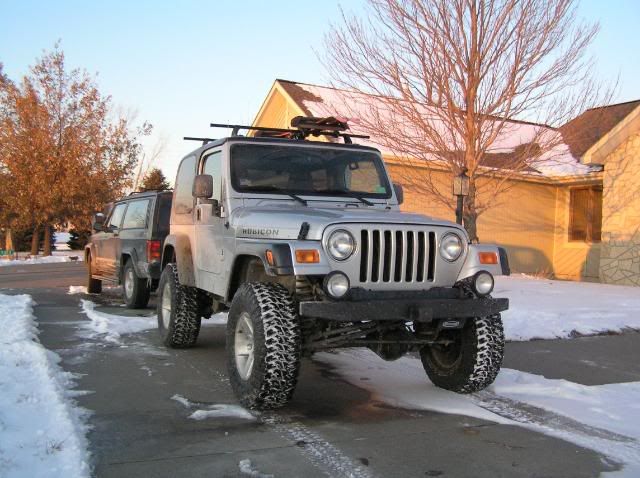 Detail of the Attachment: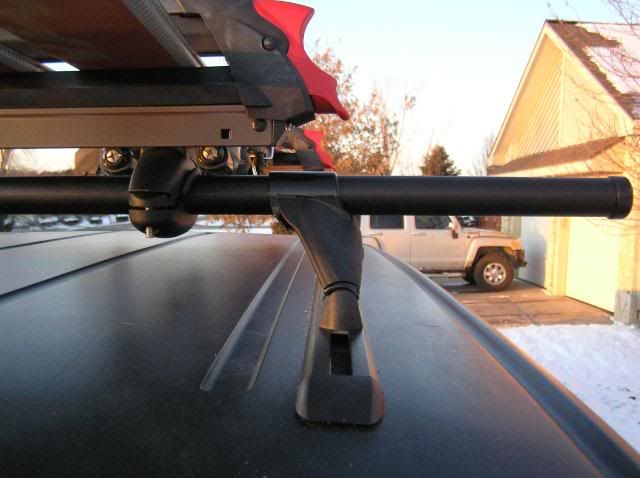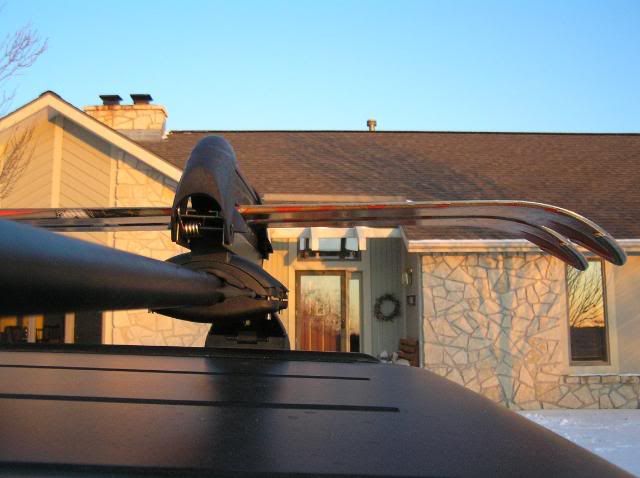 Another frontal shot: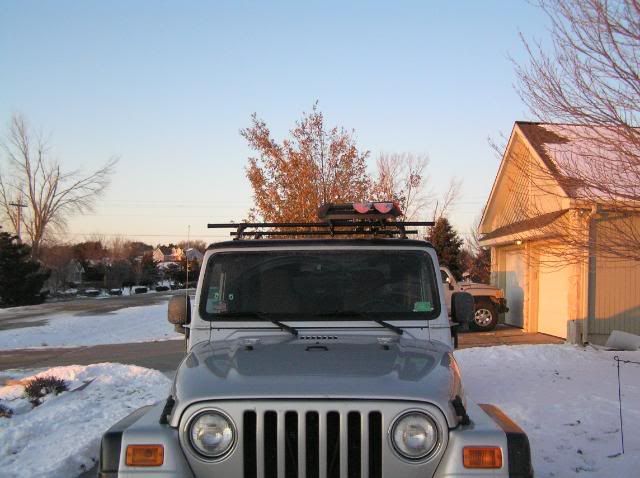 What it looks like on the inside: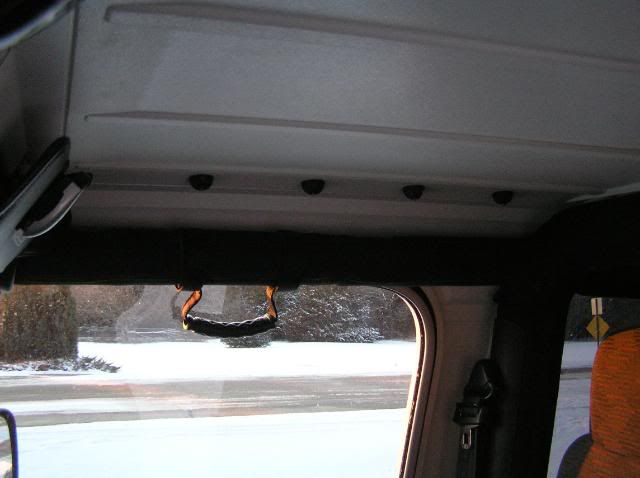 The "powderhound" ski attachment opened up: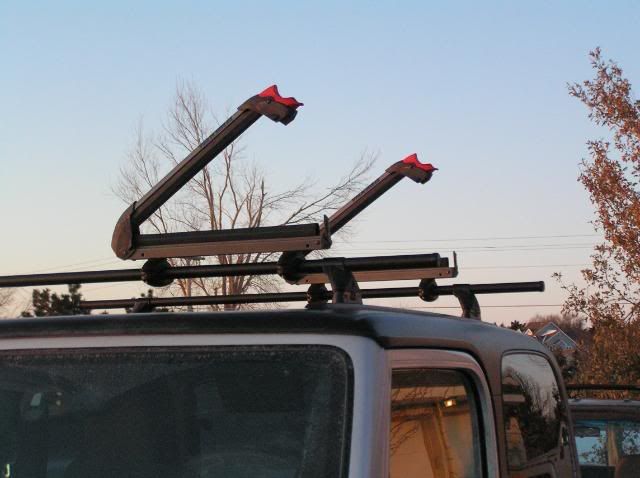 Warning!
If you are vertically challanged (short
) and have a lift on your Jeep, you will want rockers with the tubed step to access the top! It was a struggle for me to reach the the clamps w/o my AtoZ rockers installed (I am 6'3").