Went up Boardin' and hit up a little trail on the way home.
all slushy!
the tires got me up and i didnt get stuck once!
as for my friends ranger.... i guess he likes to dig.ha
Depth of snow = 7 ish inches +or- a couple inches to the sides!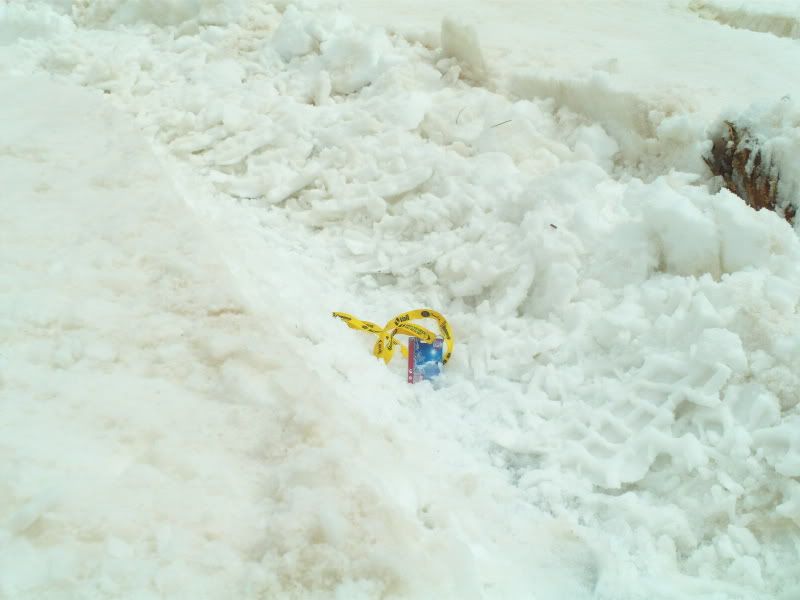 Stuck!