Registered User
Join Date: Mar 2012
Location: Hatfield
Posts: 2
Registered User
Join Date: Jul 2010
Location: Fulton,NY
Posts: 696
Registered User
Join Date: Feb 2011
Location: Poughkeepsie
Posts: 170
thats cool, i think my bros are both gonna get jeeps as their first cars, and eventually my dad will pick one up so that he isnt left out
Registered User
Join Date: Feb 2011
Location: Poughkeepsie
Posts: 170
I went to a family party yesterday and at one point there was 5 jeeps there. My wrangler, 2 liberty's, a grand cherokee, and a cherokee, and my uncle has 2 cj5s as a project......but no pics
Bouncin' on a Budget
Join Date: Nov 2005
Location: northern kentucky
Posts: 3,051
at one point in time, i had a 1990 XJ, older brother had a 1995 ZJ and my younger brother had a 1998 ZJ.

now i have the 1998 ZJ, and younger bro has a 1991 XJ and the 1995 ZJ has been scrapped. not all jeeps now, but nearly all my family wheels.

Dad has a 1998 ZR2 blazer, i have a 1989 k5 blazer, older bro wheels a 1984 yota hilux, uncle has an older CJ7, younger bro wheels his 1991 XJ.
---
1998 ZJ-- lowered a touch

2005 GMC 2500HD 496 C.I.

Fat Amy-1989 K5 blazer. Linked, lifted, 38.5's on won tons. Big Girls can play in the woods too.
Registered User
Join Date: Jul 2009
Location: Normal IL
Posts: 242
I could probably get a picture tomorrow:

I have a 2005 KJ. After a year or two of persuading, my brother finally got a 2006 TJ last year.
---
2005 Jeep Liberty
2006 Jeep Wrangler X (SnowWhite's)
Registered User
Join Date: Oct 2009
Location: Lynn Haven, Fla
Posts: 1,377
Cool our driveway is filled with Wranglers. Here is the best shot I have and its from a couple years ago. The JK has gotten bigger and the YJ renegade was replaced with the LJ.
My dad owns the YJ and JK I own the Renegade and TJ.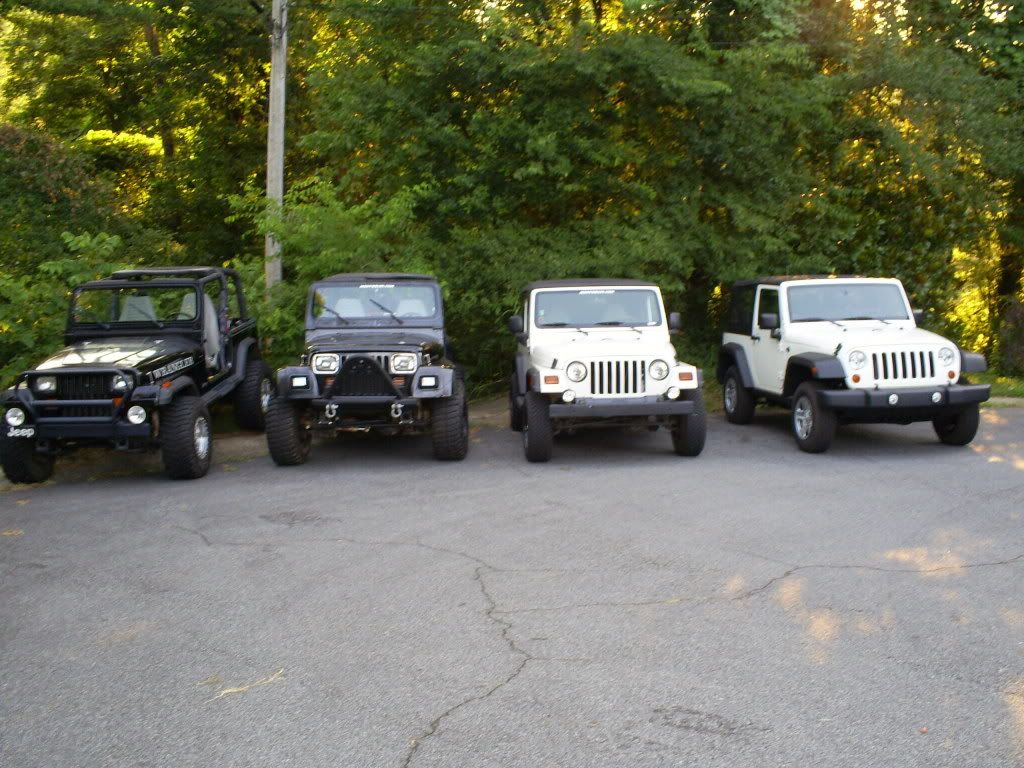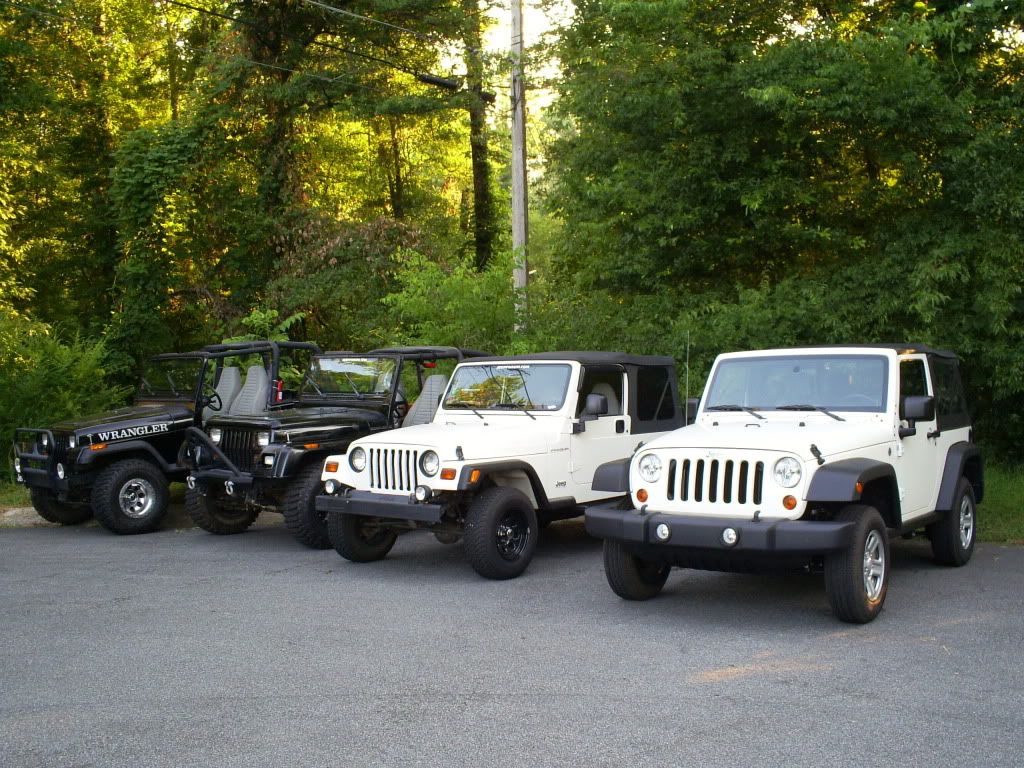 ---
2006 LJ

PanhandlePierFishing.com
Currently Active Users Viewing This Thread: 1

(0 members and 1 guests)
Posting Rules

You may post new threads

You may post replies

You may not post attachments

You may not edit your posts

---

HTML code is Off

---