Here is my Jeep and my friend's truck at what we call 'Trout Camp'. It's about 40 feet from a cliff over the Pine river in Northern Michigan. You can camp right on the edge, but we choose to park closer to the woods. It's a gorgeous area. This was this past July: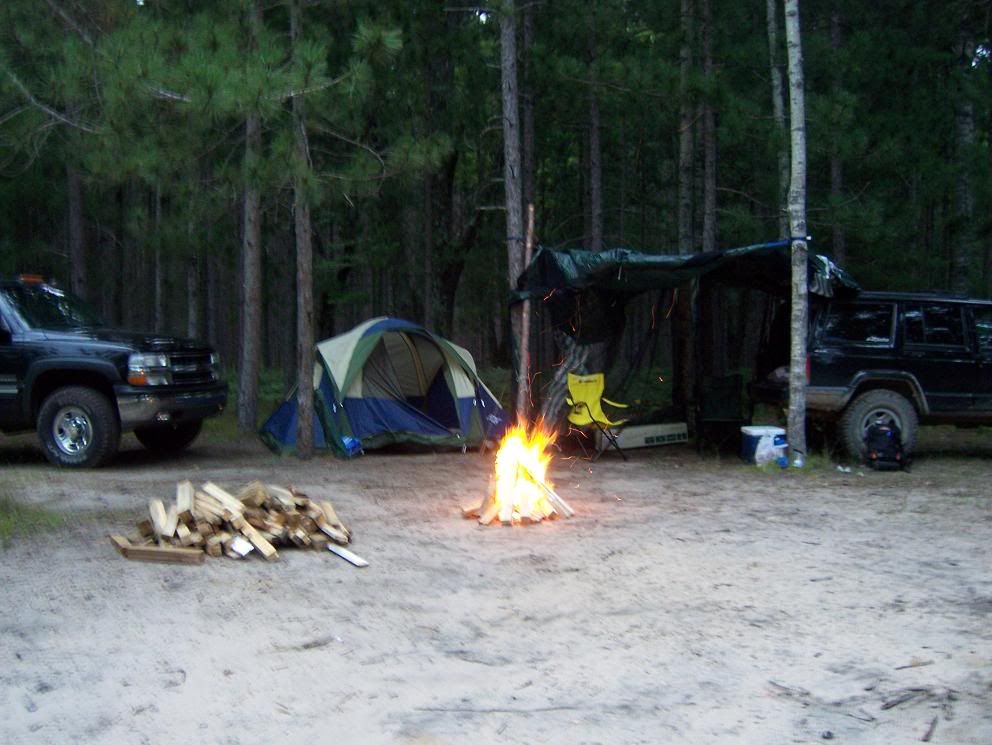 Our buddy Mike slept in the tent, we slept in the back of the jeep. The hatch was open all night, underneath the canopy (it was supposed to rain) until we went to bed, then we closed it.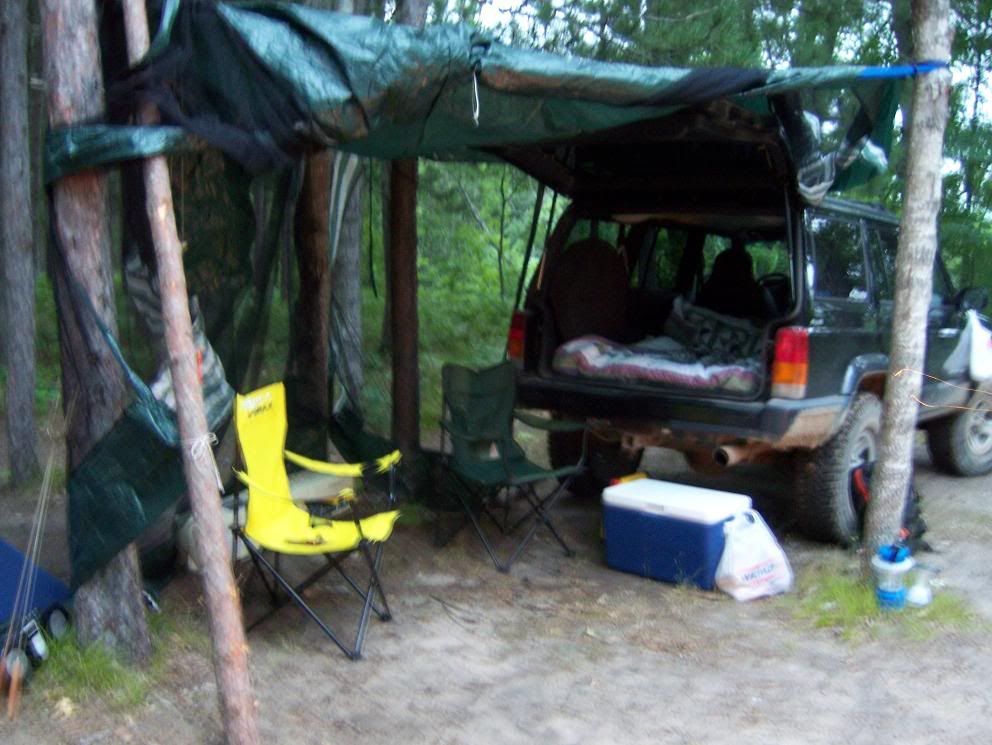 Here is the view walking up to the edge of the cliff.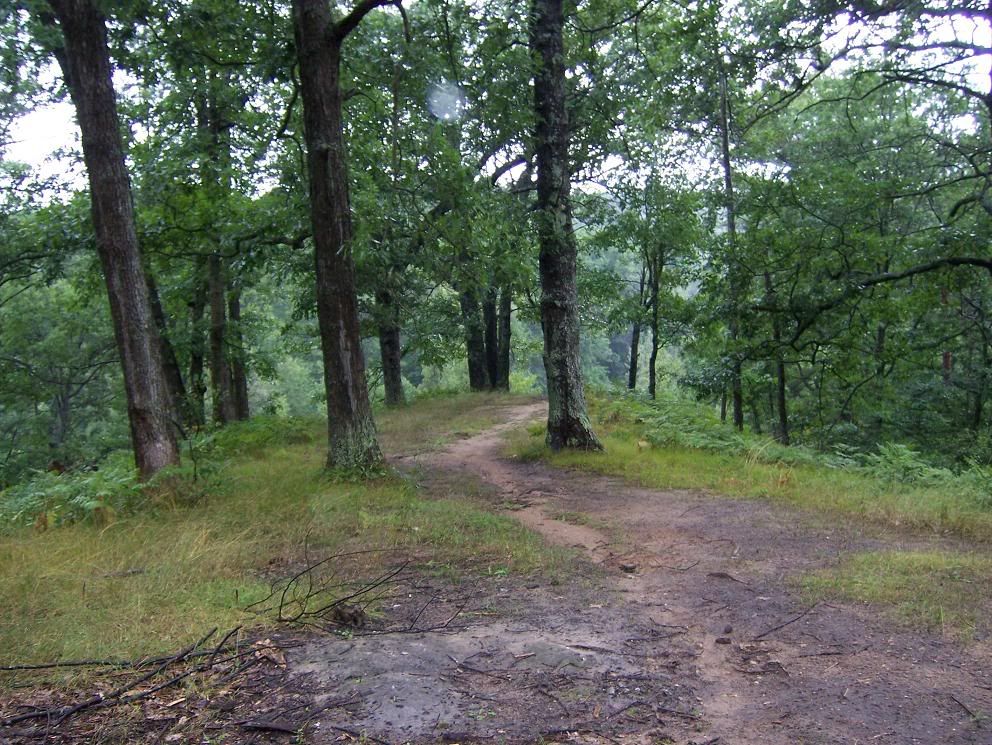 This is walking down the path towards the river.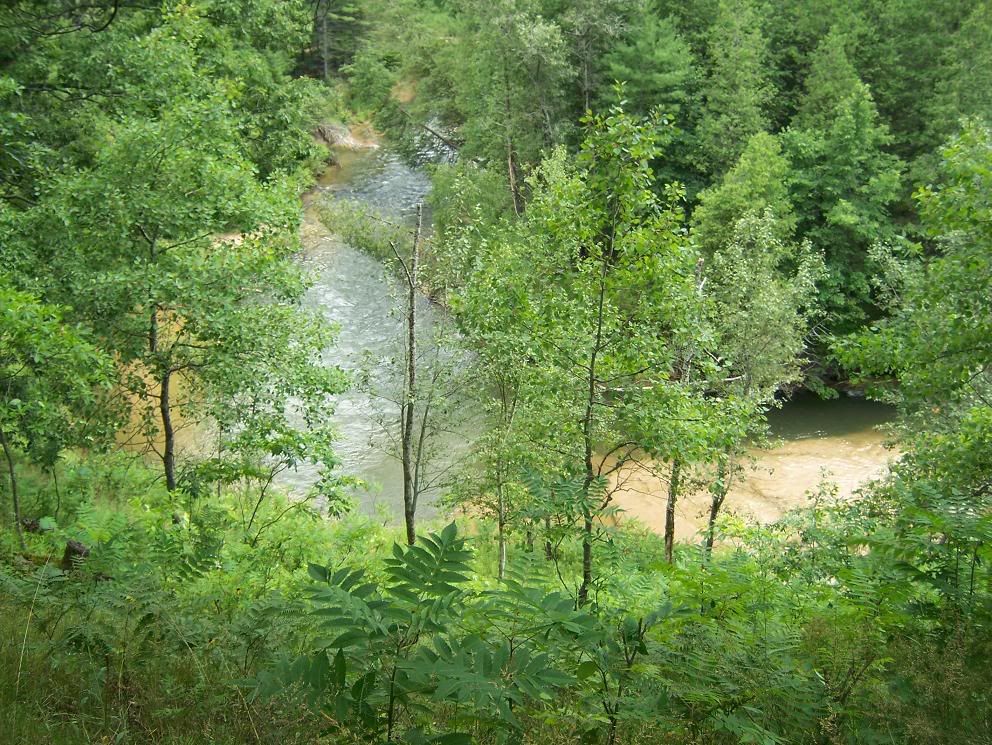 Almost all the way down..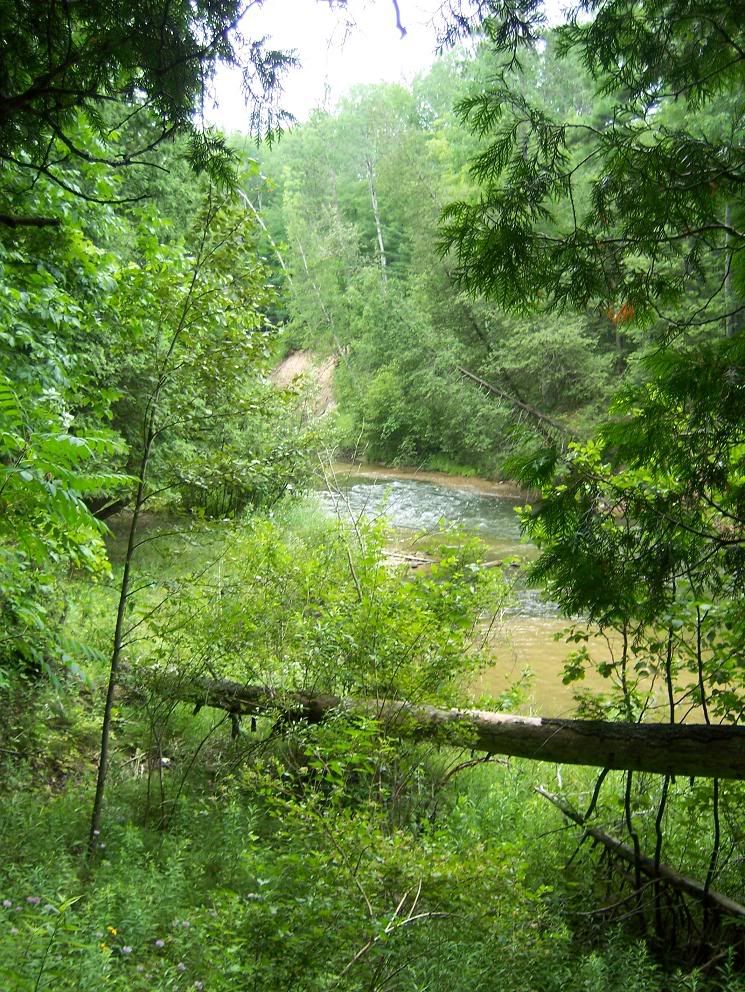 Part of the path.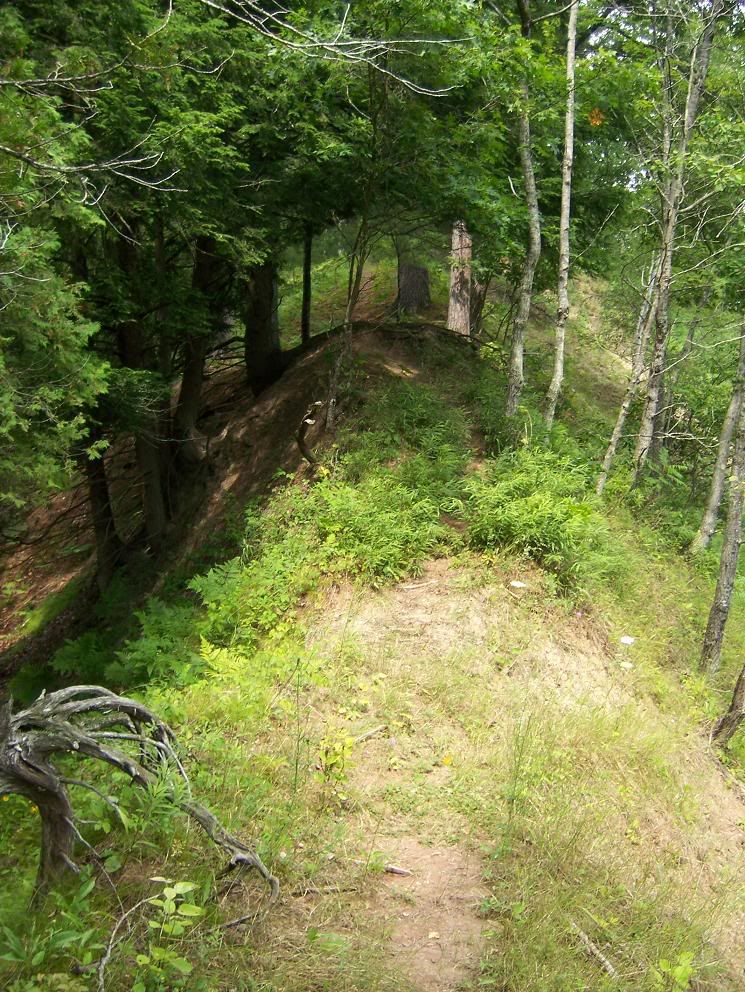 Here is a cool looking bank by the water, it's about four feet high.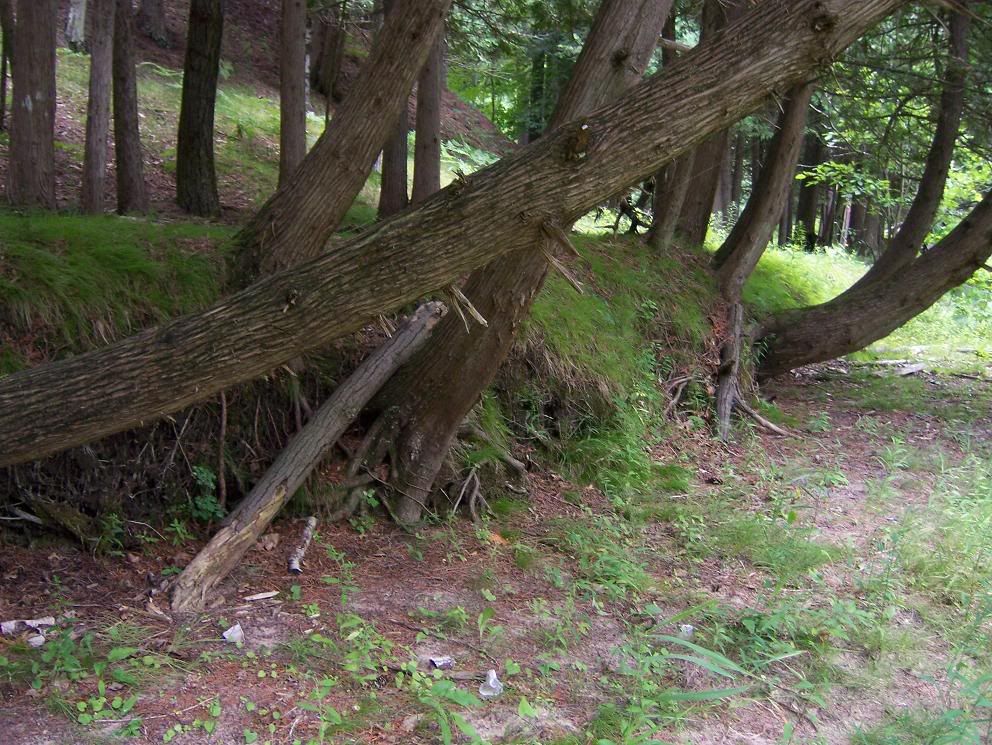 I know they aren't all of the jeep, but it's such a neat place, I thought I'd post more pics. You have to drive way out in the middle of no where, then turn onto a dirt road and drive along a really narrow path where there is a mini mountain on one side, and a huge drop off on the other for about a mile. You have to drive another 2 miles on the trail through mud, holes, and tight turns. It's a lot of fun to get to. The worst part is driving along the edge of the cliff, where there is a 70*, 150 foot drop off about 20" from your passenger tires. It's just awesome to camp out there.