Well... It's at this point right now. And look my tires are goin the correct direction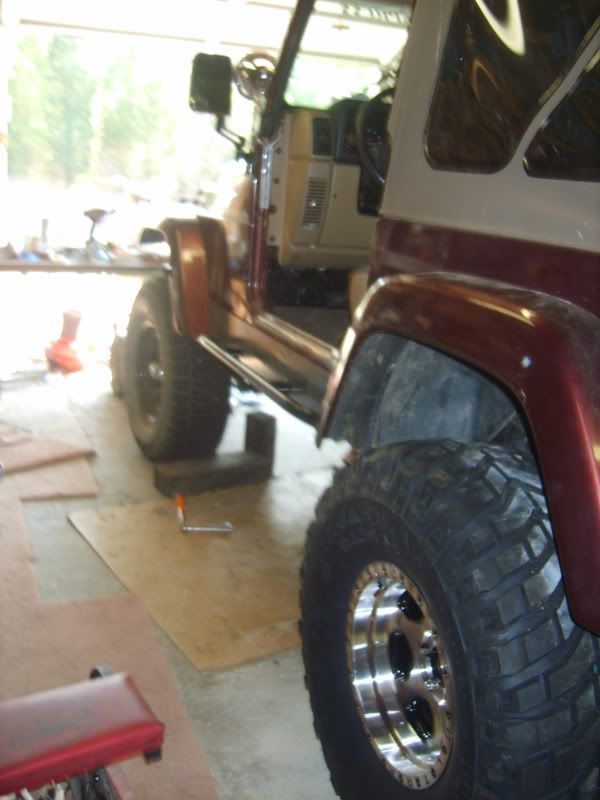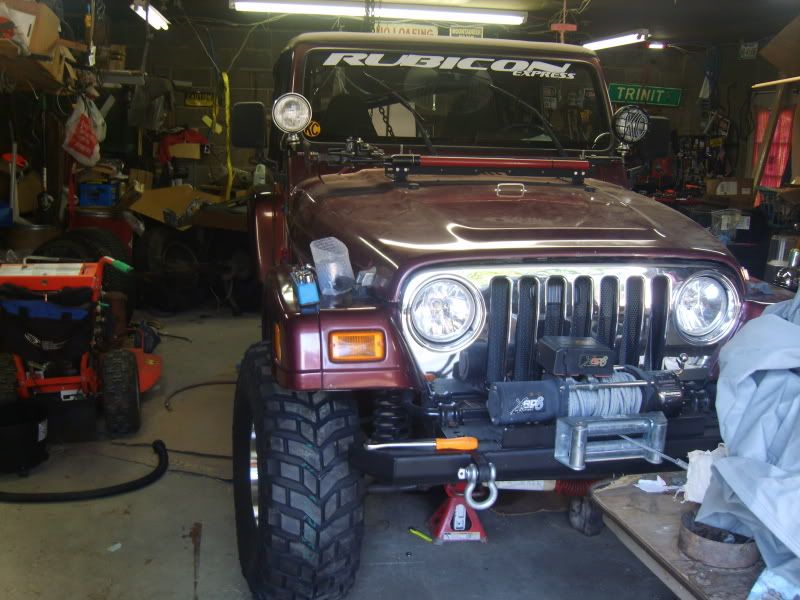 It will be driven when I go home next Wednesday night.
The driveshaft was made by Fleet Pride in High Point, NC took a bit to get it done but my Dad has it at his place at the moment, I am here at Charleston Air Force base and have a 4 day weekend comin up so I will go home. He put the driveshaft in Tuesday and drove it round the yard and it is now drivable
Time to go out and wheel!!
And my tally
Rough Country Lift $450.00
Slip Yoke $200.00
4 KCs $200.00
Smittybilt XRC8 $300.00
Hi-Lift Jack $75.00
Winch Bag Combo $30.00
Hood Rack $100.00
Headlight Conversion $100.00
Hurculiner $70.00
Dual Steering Stabilizers $125.00
Mirror Relocation Brackets $30.00
Light Brackets $25.00
Smittybilt Winch Plate $75.00
Winch Cover $20.00
Smittybilt Front Bumper $250
Smittybilt Rear Tire Carrier Bumper $411.00
Stone Guards for the KCs $83.00
Bestop Dark Tan Replace-A-Top $500.00
35'' MT Baja Claws $1,381.00
15x8 Ultra Motorsports Rouge $650.00
RE Long Arms $1,680.00
AtoZ Rock Sliders w/Steps $200
Magic Pads and Centric Rotors $200.00
Ford 8.8 $500.00
Chrome grille $50.00
Rear brakes $120.00
R/P front Diff and carrier and install $415.00
CV Driveshaft: $350
Total: $8,600.00