Just want to see what your doomsday vehicle of choice is. Jeep or otherwise.
Not mine but saw it the other day while going on a trail run.
Yep. Deuce and half with a H1 truck in the back.
And pull back for the wide angle....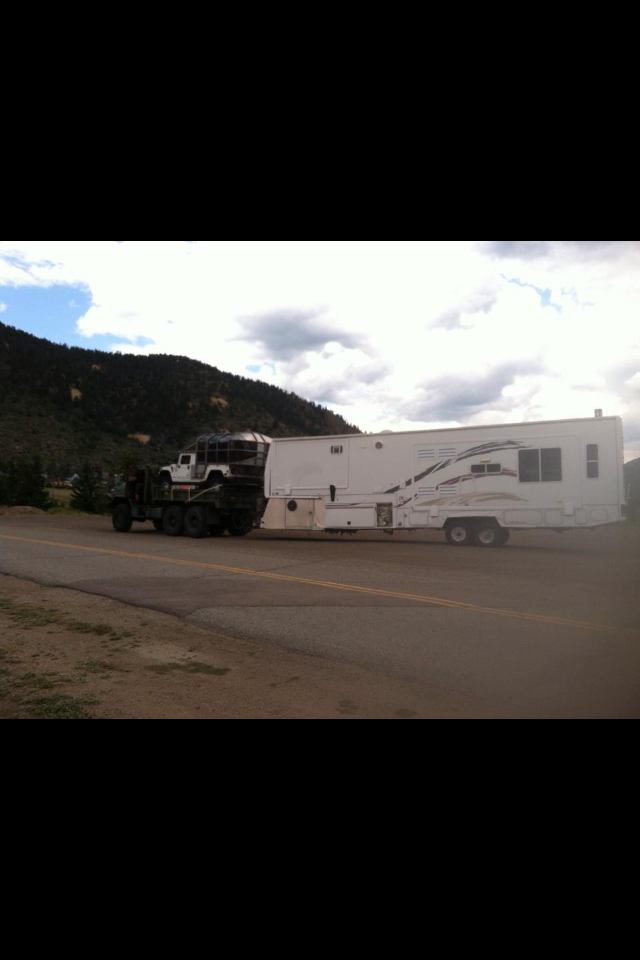 Think he's got the right idea.
So come on, lets see some bug out vehicles.