Wow.. thanks for the compliments.. totally humbling.
There are many sic JK's here as well as YJ's and TJ's.. Jason's rig with the Dynatrac Pro Rock 60's is definitely up there if not at the top, as well as ge2 and others. I don't think there is a "Sickest".. but I do appreciate the compliments.
Rig is under the knife again and coming back even more blacked out with rear EVO armor and turn signals blacked... along with 40" Mud Grapplers and a Rock Jock 60, 5.38's and ARB locker.
The latest pics with the new Mile Marker MOFSET V-10 winch and Red Rock Fab front bumper..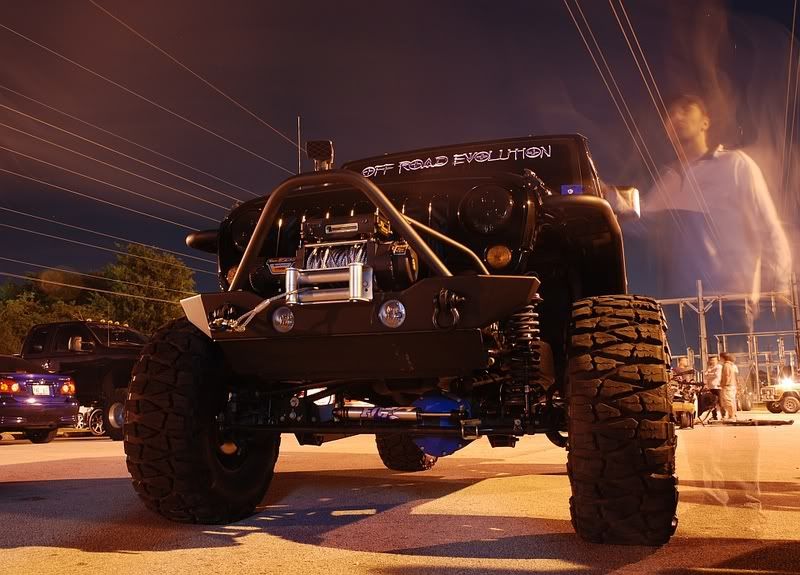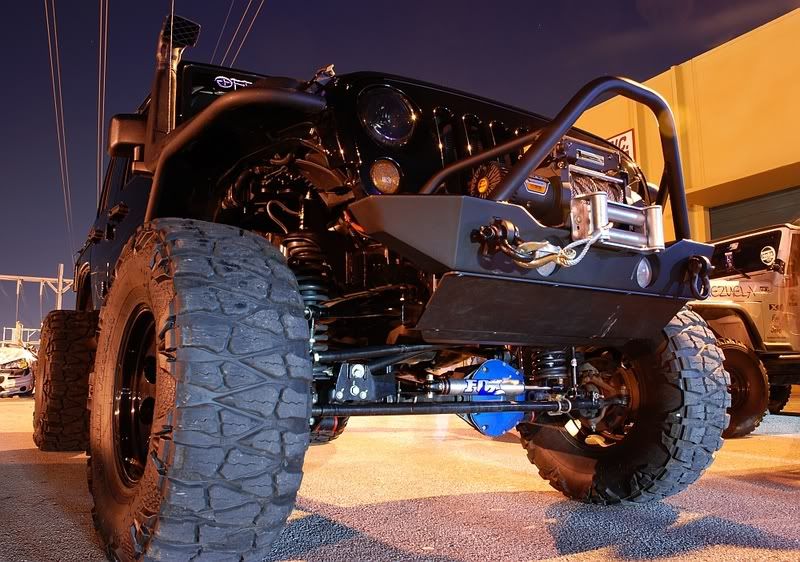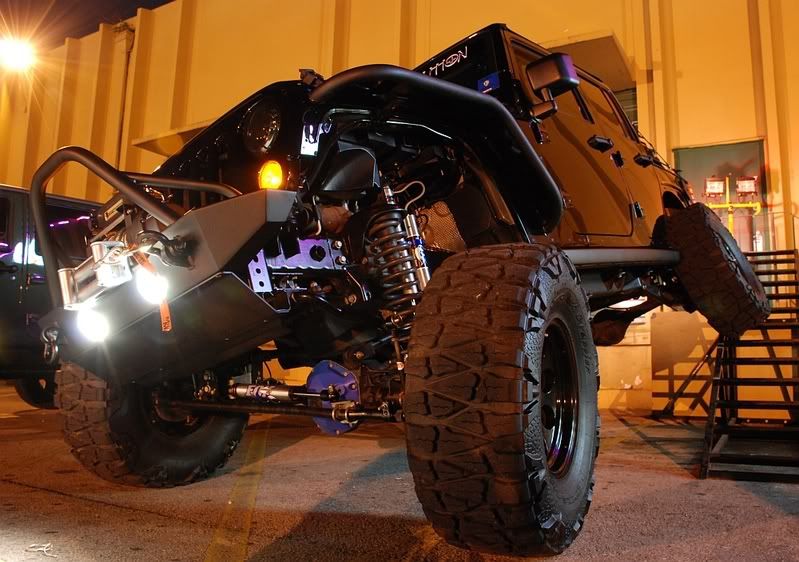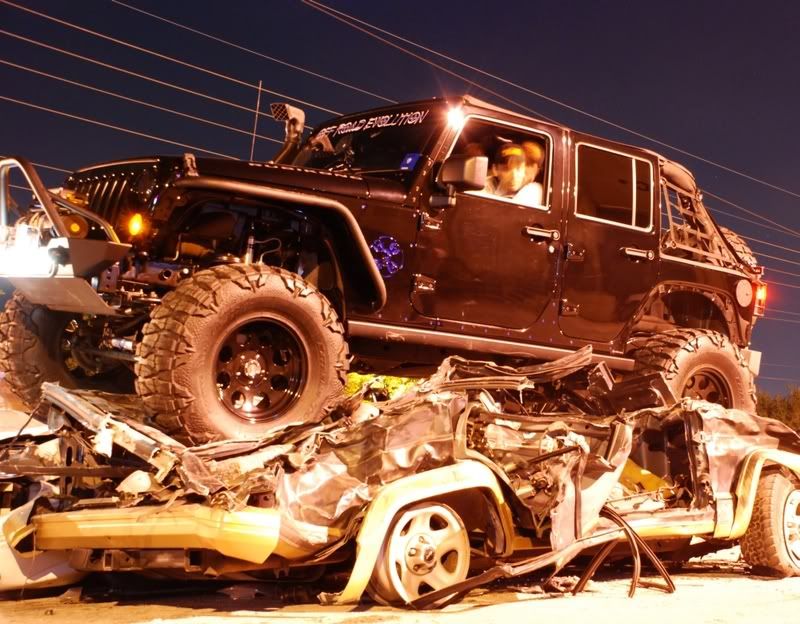 and the "Pounce" pic.. LOL