Here's mine. I used Duplicolor bedliner in the spray can. Left the grill on and masked it off.
About 5 yrs ago after I first sprayed it: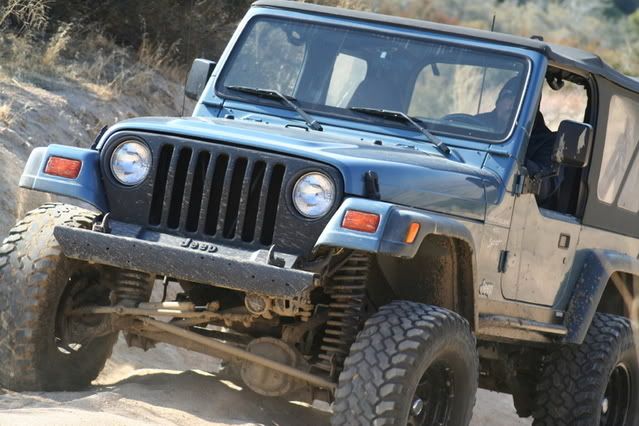 About a year ago:
---
99 Sport I6 Auto | 4" Currie/ProComp/Skyjacker| 35" BFG KM2's on black steel rims | Poison Spyder BFH rear bumper | Rokmen Mercenary rockers |
Quote:
Originally Posted by Jerry Bransford
I DON'T FRIGGIN' CARE!!!
Quote:
Originally Posted by Jim M
Please keep the facts to yourself; nobody here wants to hear them. This was a perfectly good internet argument until you came along with anecdotal evidence.