I wanted to do it. I did it. Sometimes I like it, sometimes I don't. Probably just needs some getting used to, but I'm getting to like it more & more.
Here's some before & after. Hope these pics would help you visualize and decide.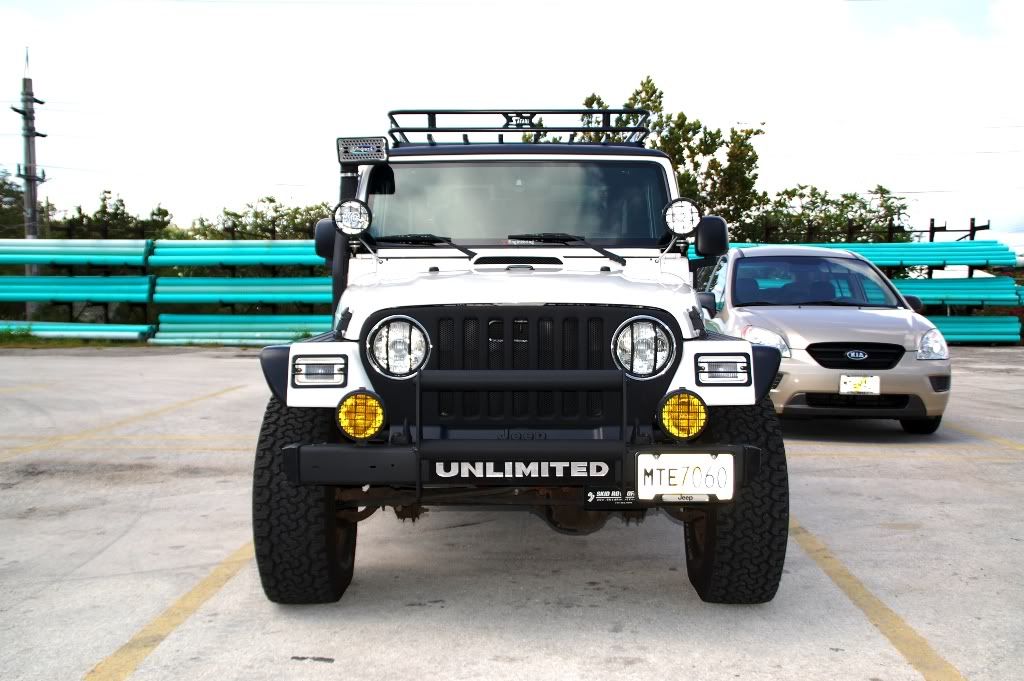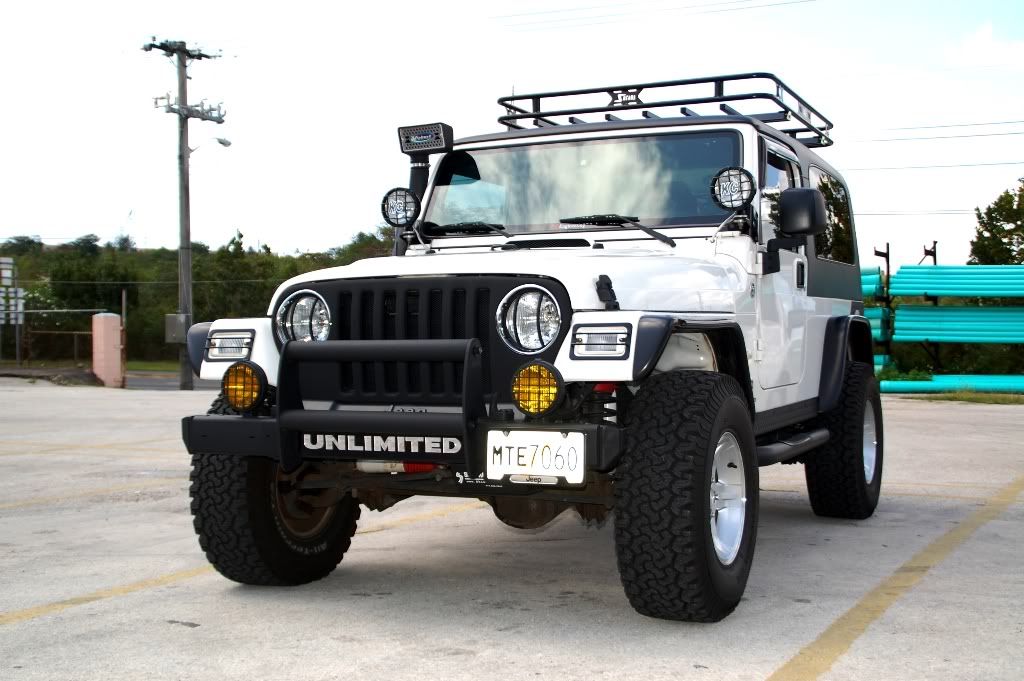 Before: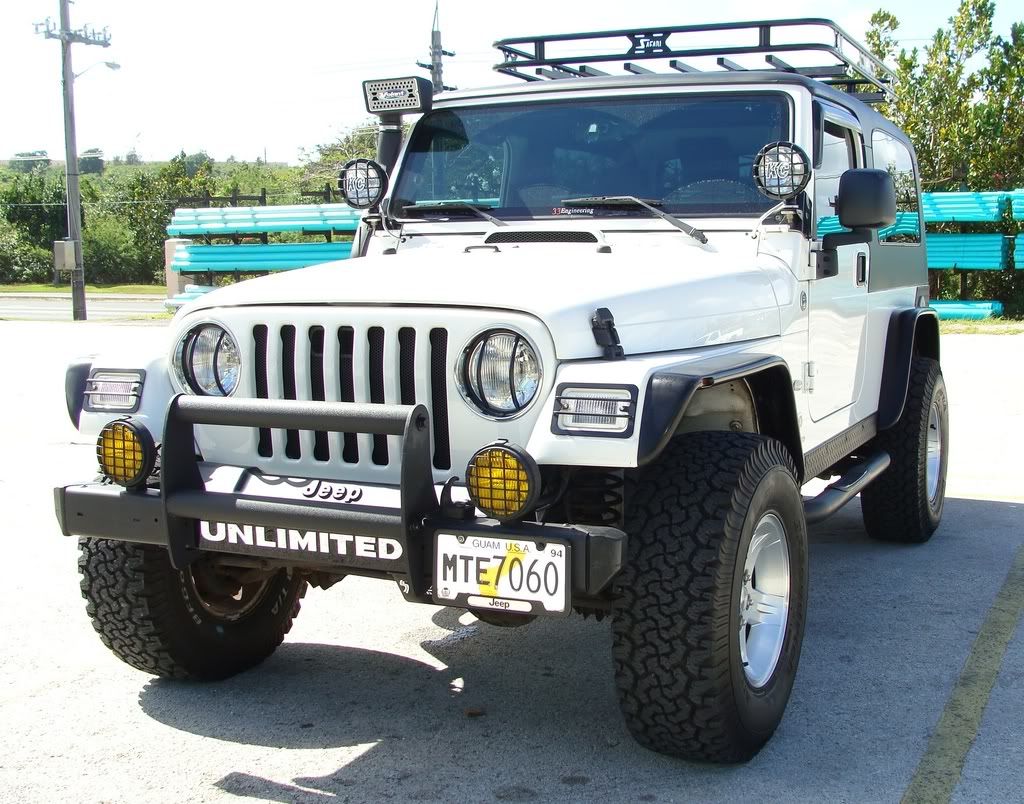 __________________
2005 4.0 LJ Auto, BFG AT 32x11.5x15, Spidertrax, Kenwood Excelon X591, Alpine EX-10 iPod/BT, Sony XM-4S amp, Polks, 5.25" Dash Speakers, MTX sub, Hella H4 Conversion/Fatboy II, Euro Clear Lenses, KC Rear Fog, Light Guards, Bug Shield, Olympic Grille Guard, Delta 150 Amber Fogs, KC Long-Range Daylighters on A-Pillars, Rubicon Rockers, Power Step, Skid Row Steering Box Skid, Warrior Rear Diamond Plate Armor, Skyjacker 2BB/Steering Stabilizer/Hydros, Rear ACOS, Volant CAI/Snorkel, Bestop Tire Carrier, PW/PDL, 4" Xenons, ARB D30 & Rockcrusher D44 Diff Cover, CA Skids, Radiator Guard, Trailjammer, LED Tails, 4.88s.