My TJ has about 4.5" of suspension lift, and 1.25" BL. The BL isn't needed for tire clearance or anything, it's needed for drivetrain clearance with the MML.
40" LTBs on 1 tons.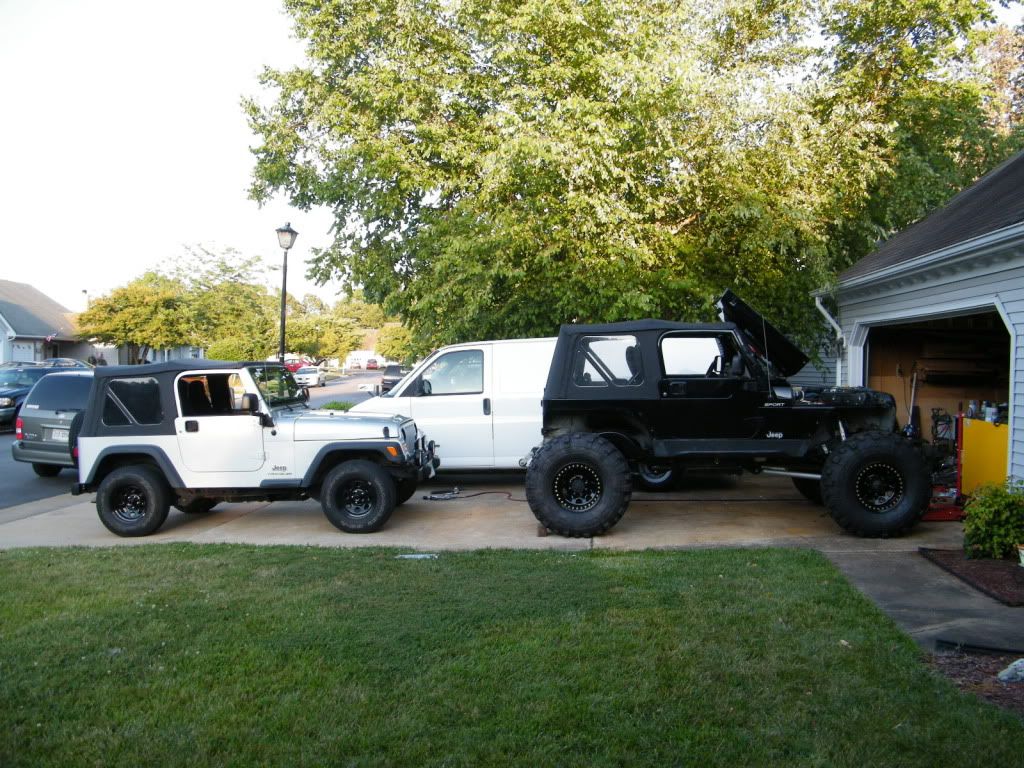 Considering the tires/wheels each weigh 150lbs and the axles weigh something in the neighborhood of 500lbs rear and 600lbs front, compared to the 3" lift on 33s I had which was maybe 80lbs per wheel/tire and the axles weighing maybe 150 to 200lbs each, it probably has a lower COG overall with about 1000lbs added at the axle areas.
The D300 t-case is also MUCH heavier than the NP231 that was in it... especially after adding the HD rear output with t-case brake.
This is all just thinking out loud and have no real math to figure out the "real" COG. Somewhere I saw a formula that involves weighing your Jeep at all 4 tires on level ground, then parking it uphill at like a 20 or 30 degree grade, weigh the wheels again, and repeat this downhill, left and right and do something with the numbers to find the overall COG.