Quote:
Drastiq, You can fit those tires without rub with a 3.5" lift? I love the green front axle!
Yeah I haven't rubbed once, I cut a little bit of my rear fender(just so 35s fit in the fender well) but I have bumpstops and my tire just barely doesnt rub at full flex. I had the RE 3.5" before I bought RC 2.5", the ride with the rough country progressive rated coils is 10920192019 times better than the rubicon express.
Here are a couple flex pictures.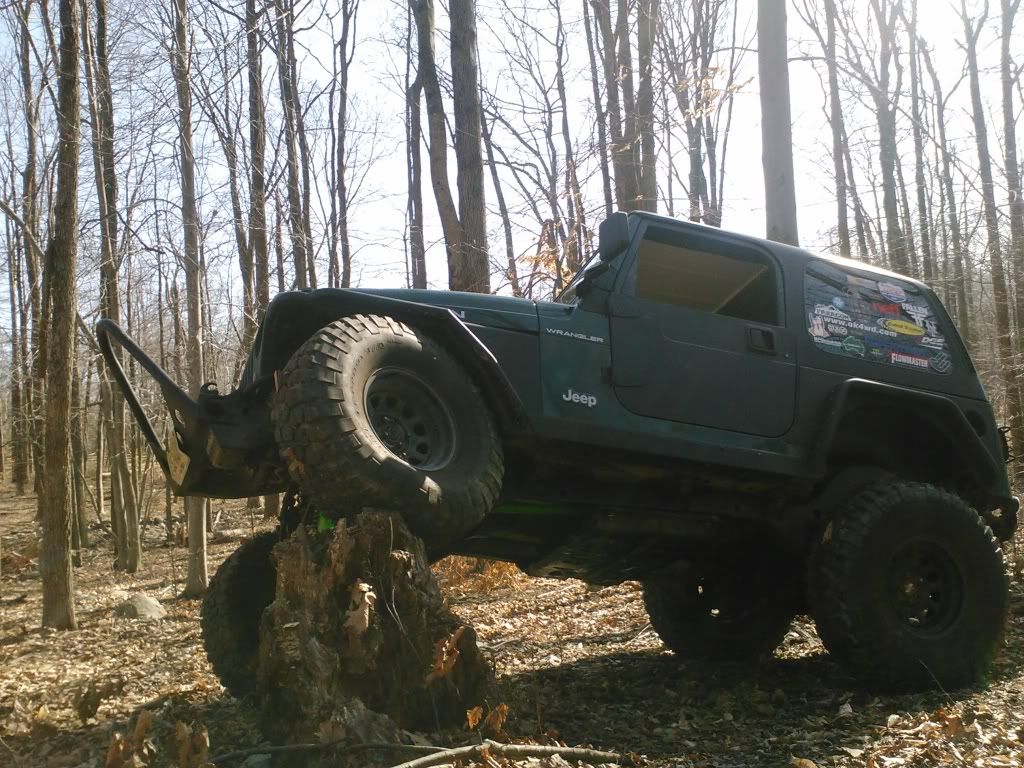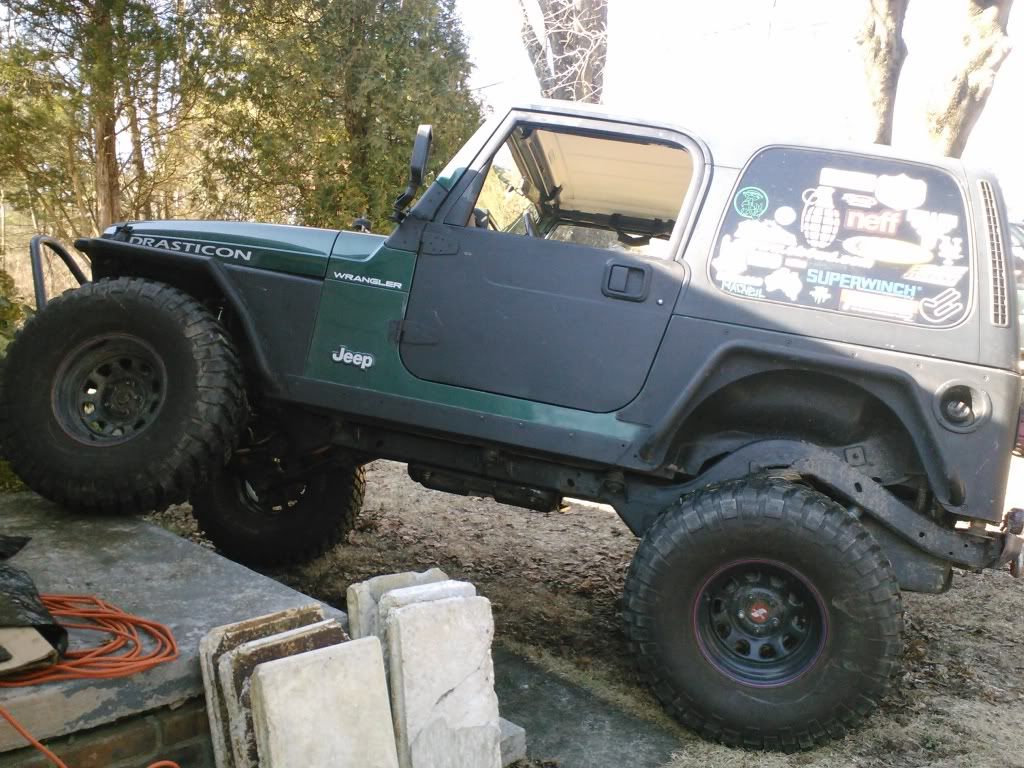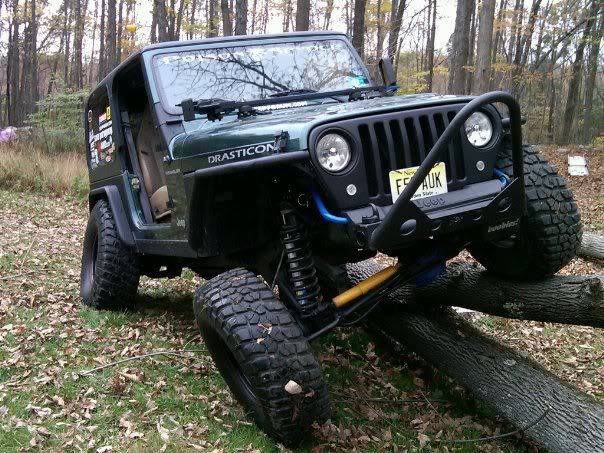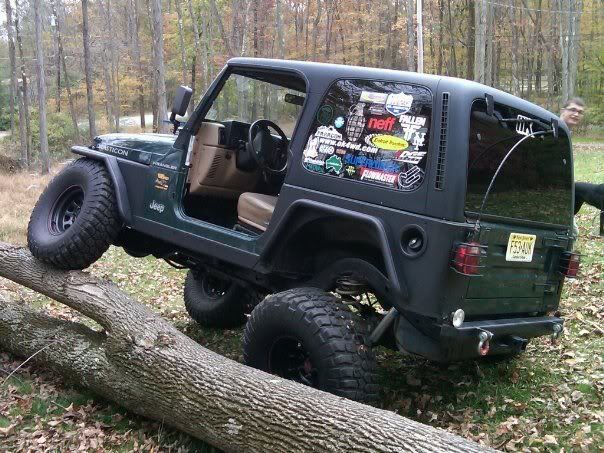 ---
Project Holly.
2000 TJ |
MCOG ;)
2.5" RC Progressive, 1" M.O.R.E BL, Long Arms, HP30, 8.8, 35" BFG KM2s
Aussie, Powertrax, Riddler, Bilstein, Rubicon Express, Artec, Tom Woods
Currie, Poison Spyder, OME, Cragar, Smittybilt, Precision, Rustys, Teraflex
-
SOLD
1994 YJ, OD Green. 4" RC. 2" BL. 2" SL. 1" MML 35" MTZ.
SOLD
1998 TJ, Red, Stock, 161k, 5sp, 6cyl.