So, it'd been a while since I've been wheeling (probably 12 years?). A few weeks ago I'd sold my 97 XJ (stock) and bought a 96 XJ (3" RC lift and 31's). Decided it was time to break the hiatus and when with a group of folks up to Trevorton to give the XJ a check ride. You can find pretty much all rigs up there: buggies, 2 3 & 4 wheelers, side by sides, Jeeps up to full-size pickups. It was pretty crowded for the holiday weekend, but we had a good time while we were there. The XJ did everything I wanted it to with the exception of bumping up out of a mud pit I took it in (I might have been able to make it up it but didn't want to beat it), but it backed right out of that and I never needed a strap or a wrench so I figure it was a successful check ride
Here's a few pics from the day:
This was the hole I didn't make it up the other side: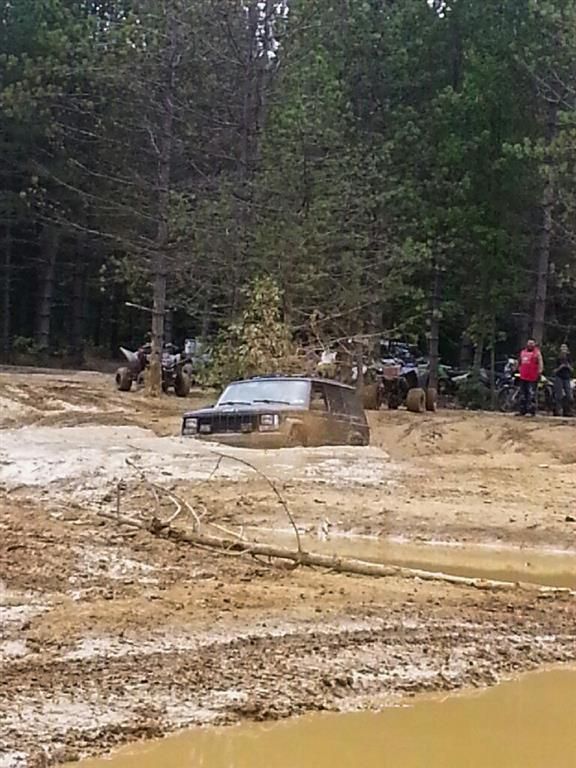 Results: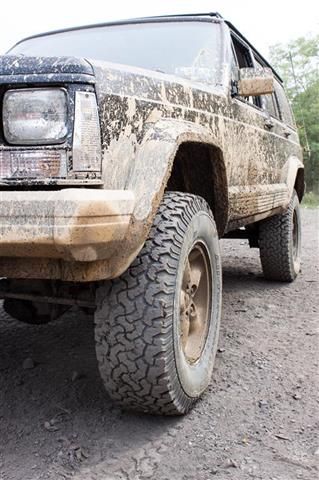 Thought this was sweet:
Sweet LJ that was in our group: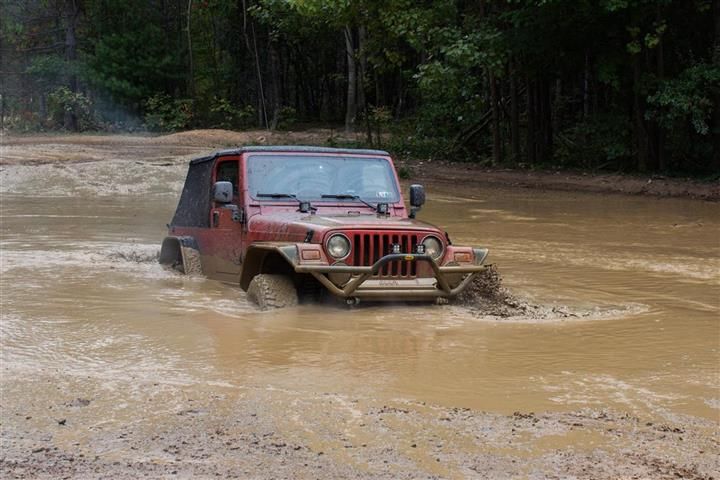 Maybe this guy is on here, didn't get a chance to talk to him: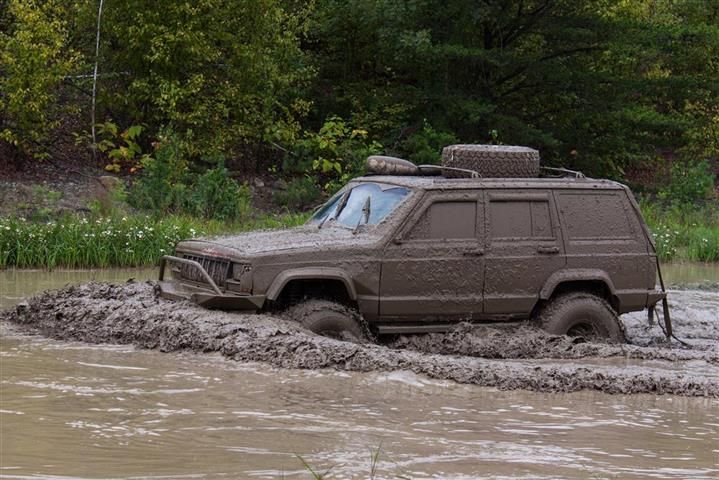 Same guy:
Polaris Razr - amazing what this thing went through: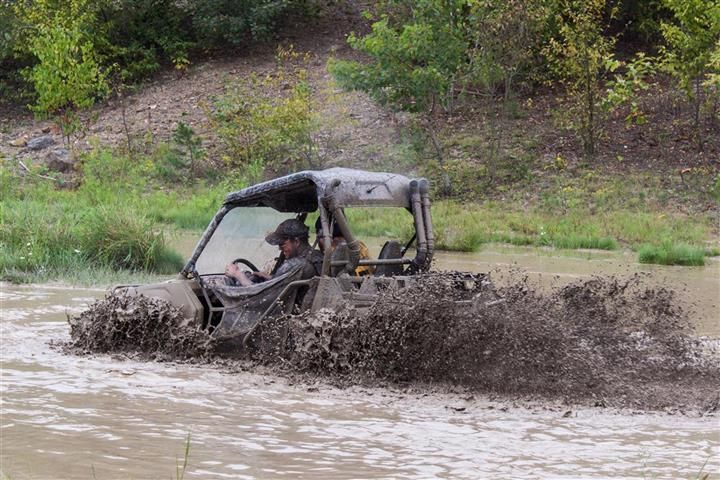 Neat Zuki:
Overall, had a great time and met some cool people. Woulda preferred more rock & stuff, but this made for a good check ride I suppose. Hopefully I'll get some armor on the XJ shortly, then I'll hopefully be going up to Rousch soon after that.