Once we got out there it was time to set up shop: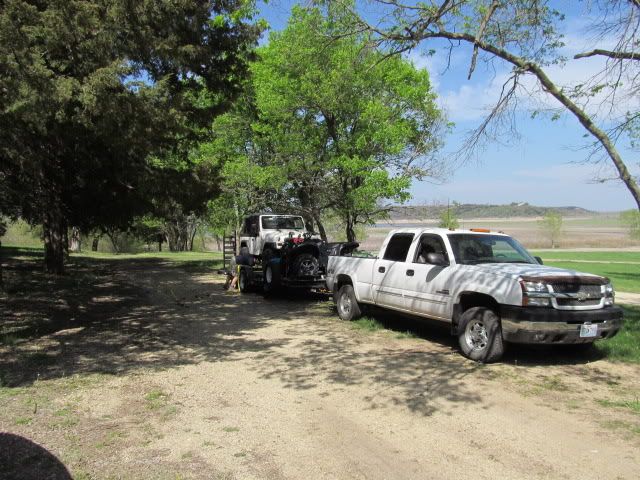 Once the fort was put together and the dog knew where his next meal would come from, we hit the trails: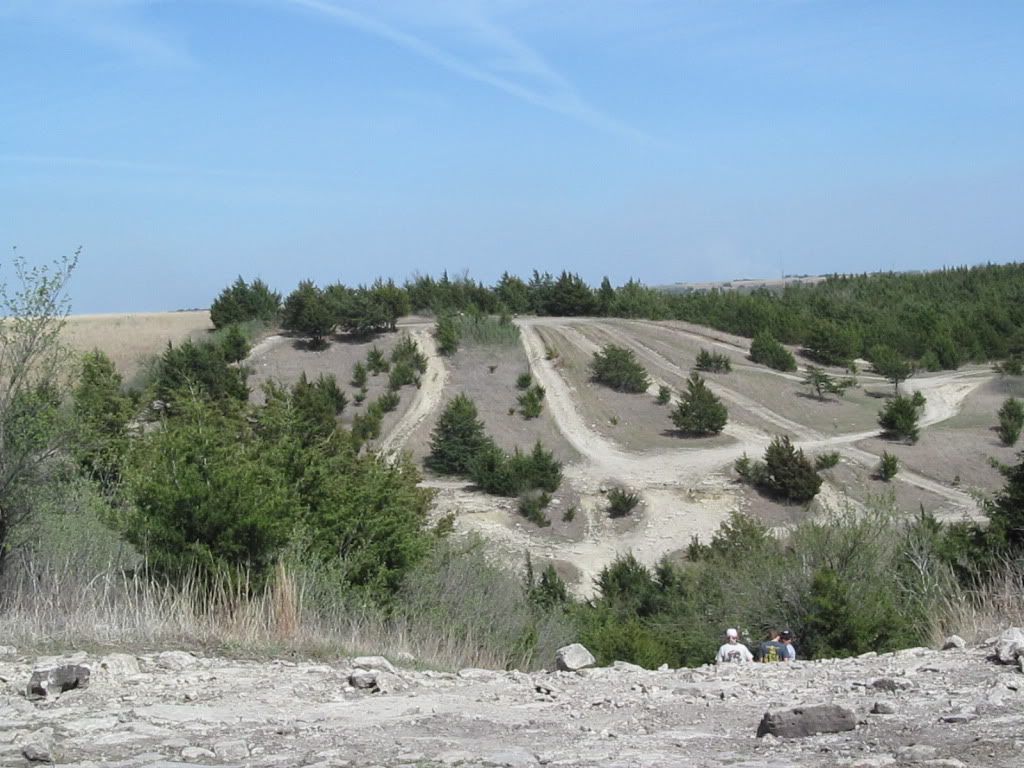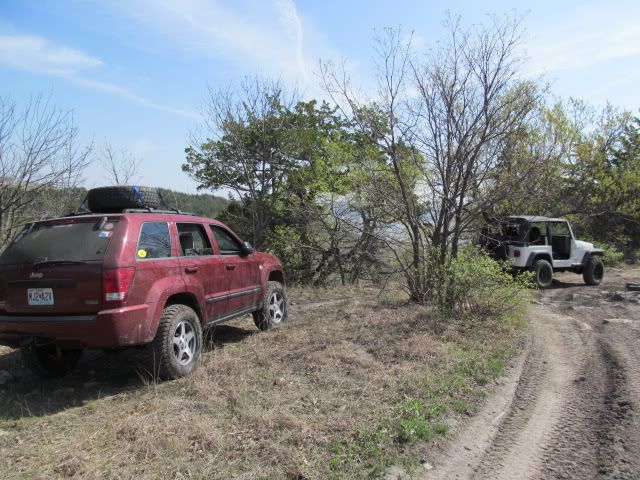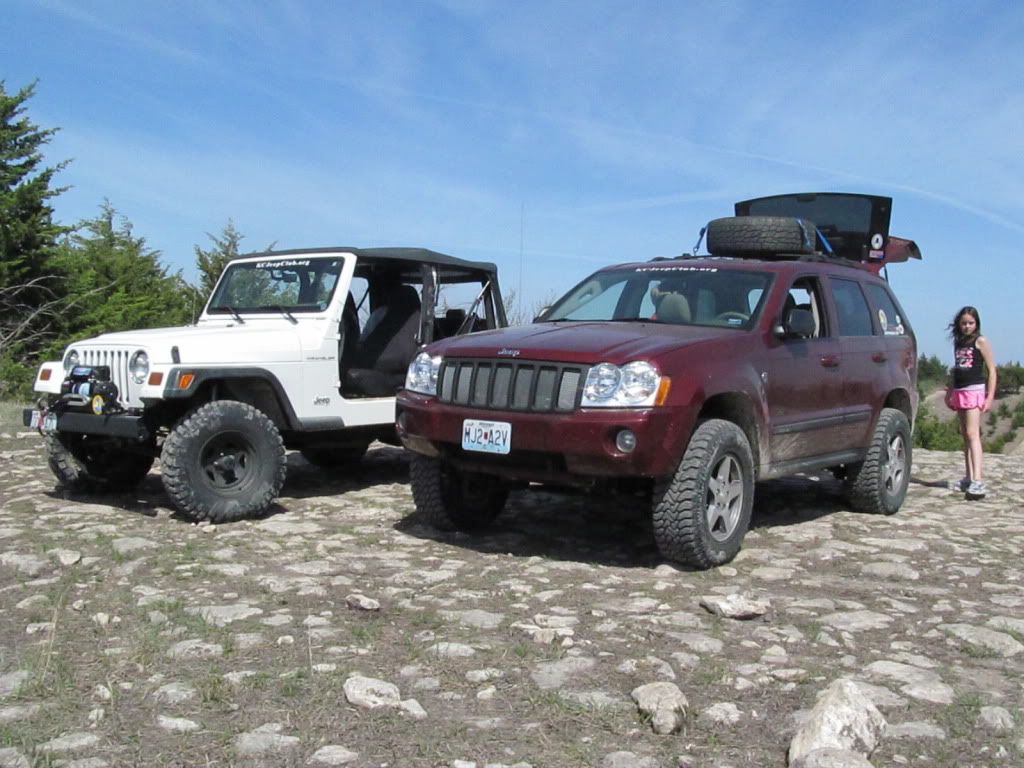 We weren't sure how the dog was gonna do with the drive and wheelin around but I'd say he was lovin it: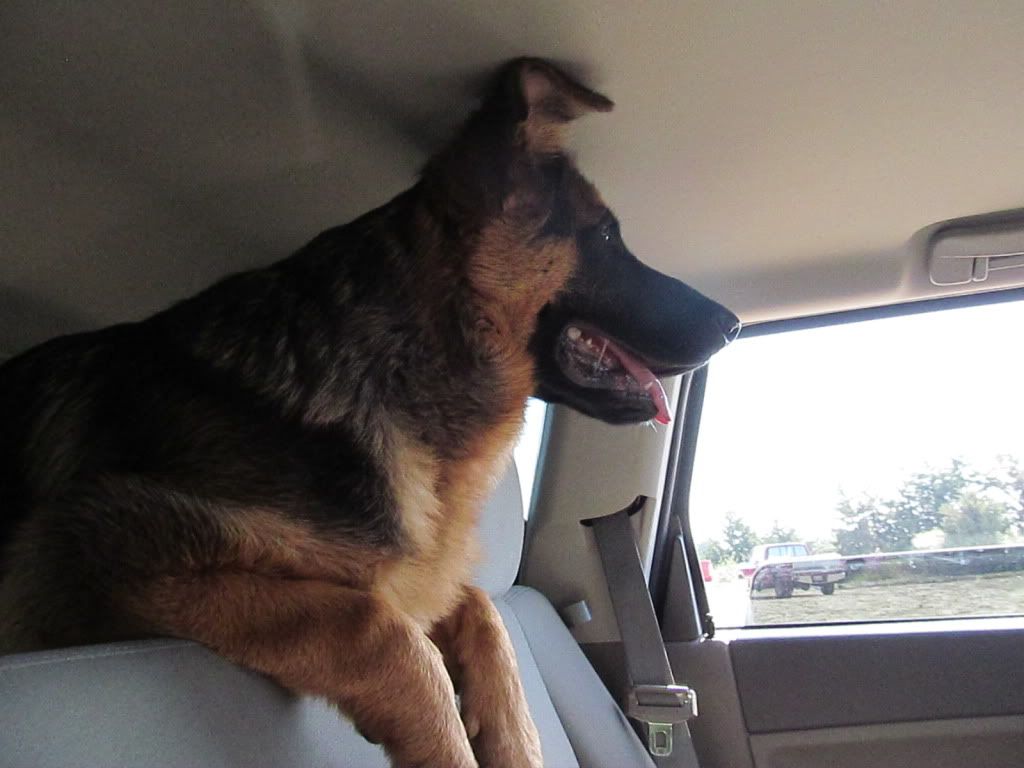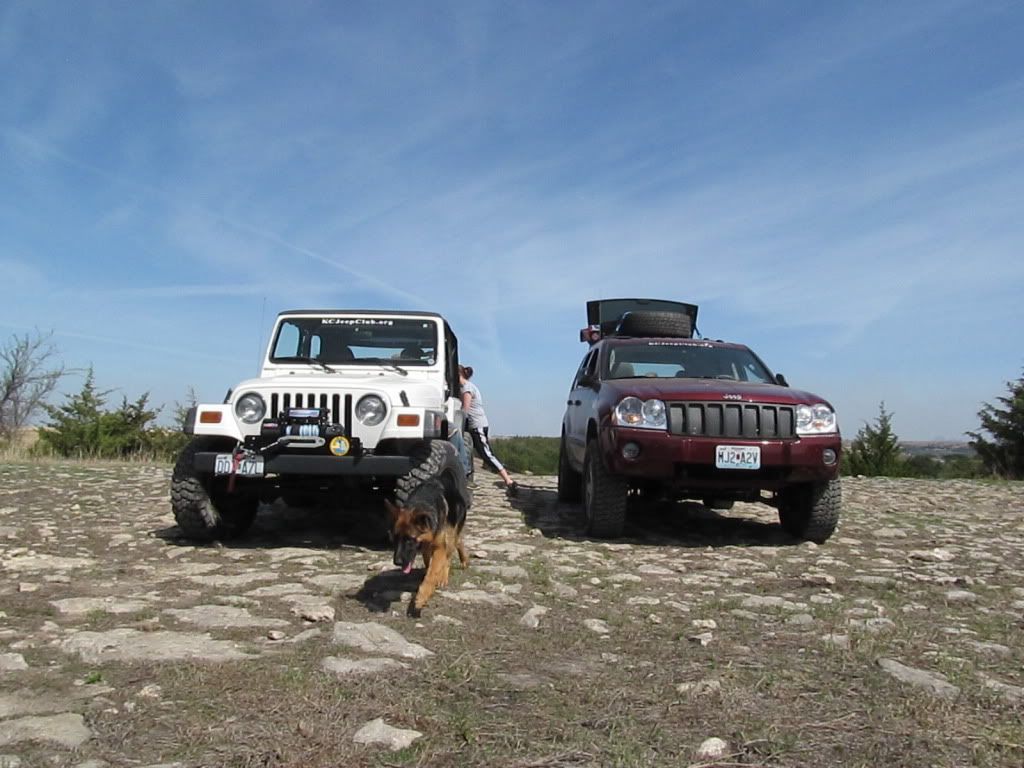 Check out the flex on the TJ:
Cheese!
We'd decided to make our way back to camp and relax when we ran into this little snag:
That mud was deep on the driver's side but I gotta say the doors seals definately held up. Nothin came in the interior - now the door jams were another story.
Tow strap to the front hook and we were on our way to some cold ones
There was a single bay power wash in town just around the way from the camp site so I hit that up to keep that muck from drying up all over the underside - plus I had a hidious squeal from gunk between the front rotor shield and the rotor.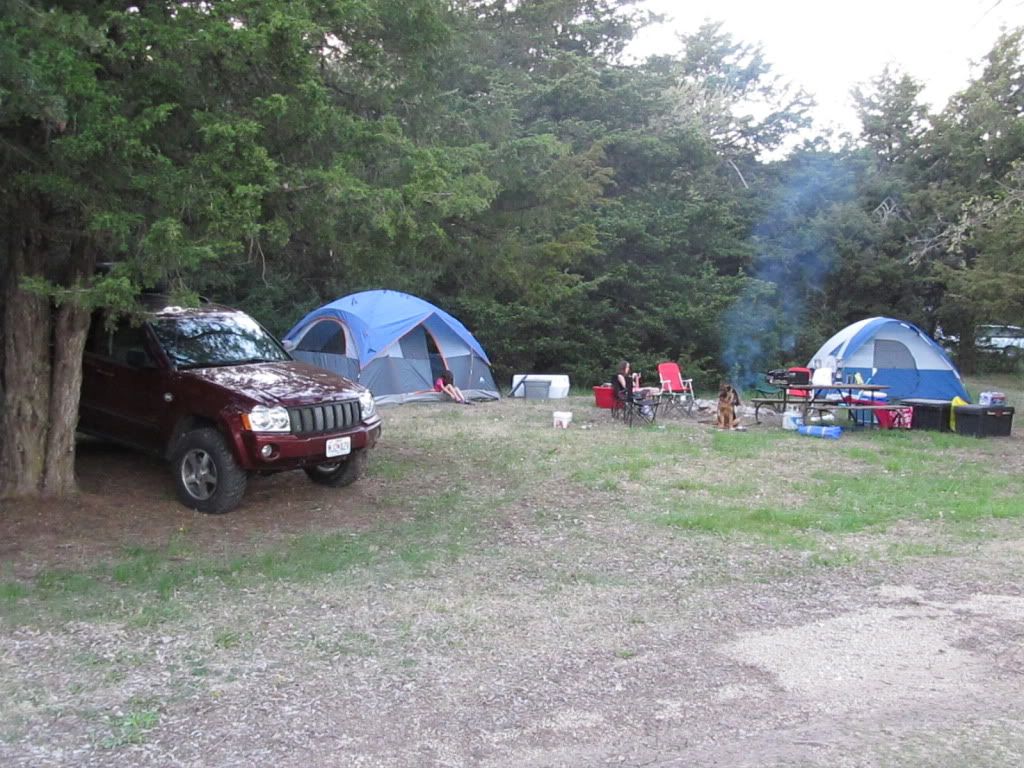 The next morning the dog and I took a walk and I had to snap some pics of the views from our camp grounds: