Registered User
Join Date: Jun 2008
Location: Spokane
Posts: 2,485
Walker Valley Trip Log
---
Okay so this was our staging area. One of the wheelers friends next door to the trails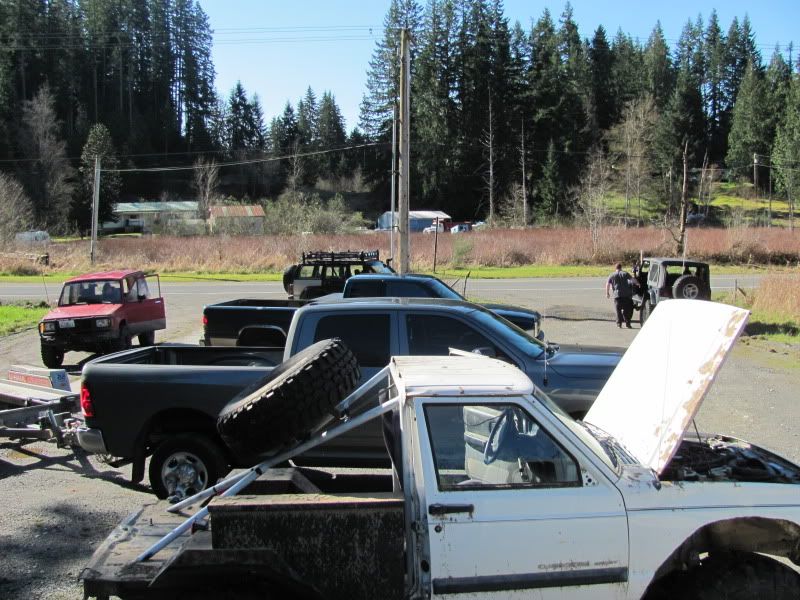 So because I was all mad I didnt think to get pictures . But my XJ was just NOT running right at all. Died on me driving, had no power, was like UGH was a ****ty start. Then once we hit dirt I overheated. Turns out after I did the water pump I didnt properly burp the system and I didnt have enough water in it. After figuring it out and a small stop we were on our way again.
So now we are stopped again. Jeff in the trooper didnt air down and first and then decided to air down. Meanwhile the 4runner had loose valvecover bolts and was loosing some oil!
So onto some wheeling I was the first stuck of the day. Dropped my diff right onto a dirty rock mound. Could not pull off of it so I opted to get a tow back
Quick look at the guys im holding up lol
Here is the first real stuck of the day
Unpictured is the rock his front axle was on and he was totally stuck.
He was the first winch of the day
Get him out and he is stuck again
Then a little farther and wedges his pass front tire between two rocks and gets another winch
He backs out and goes around and here is a picture of the TJ starting into the spot where the XJ got stuck. You can see how perfectly the rocks are to get stuck on both ends
This is the rest of the way down the trail with a really large drop
Video of the TJ doing it
So after that we hit some main road and then found another trail.
Heading to this step up log to a small mud pond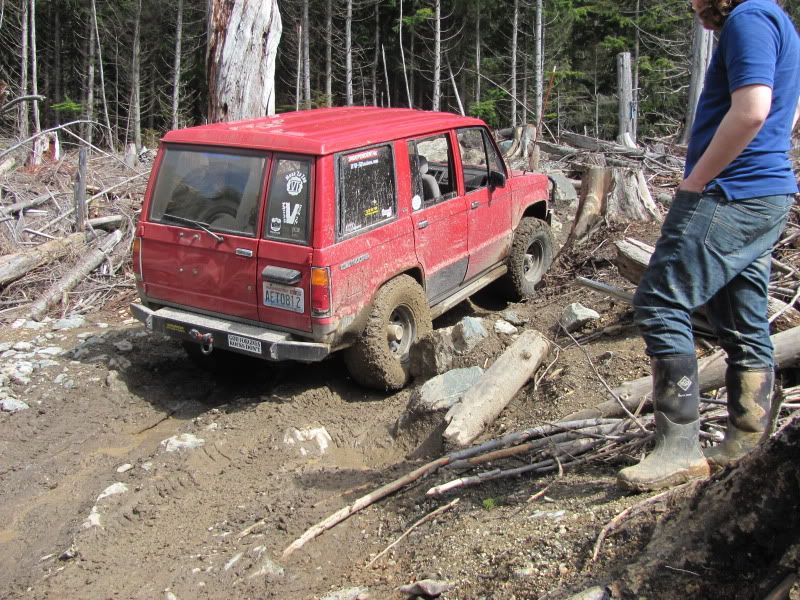 I think this was after I just got up the step up
So Sara rode with me I think John was taking these pictures (TJ driver). He got a pretty sweet sequence of events for me
heading to the rocks
onto the rocks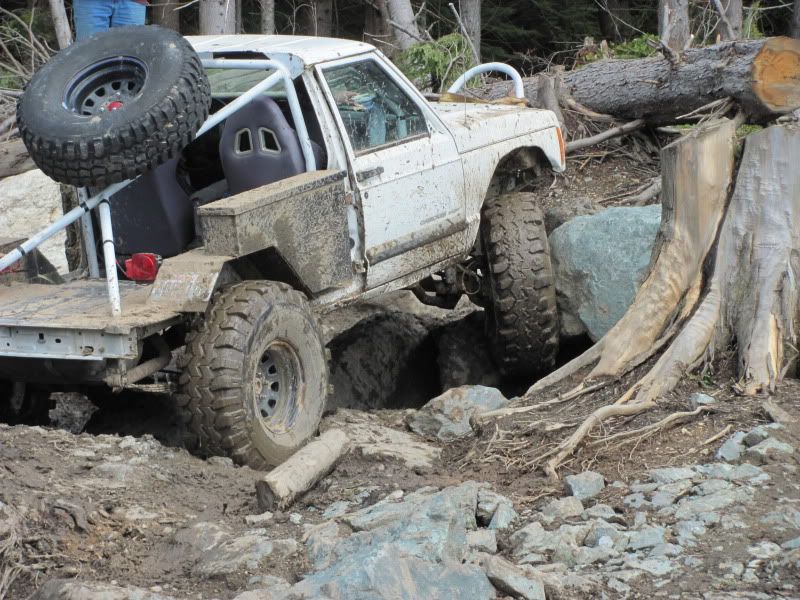 And finally over the rocks
Here is a great video of the little mud pond and steps
Bent tie rod so he got pulled to the flat
Here they are pulling it
Here is the Wrangler coming over
No problem!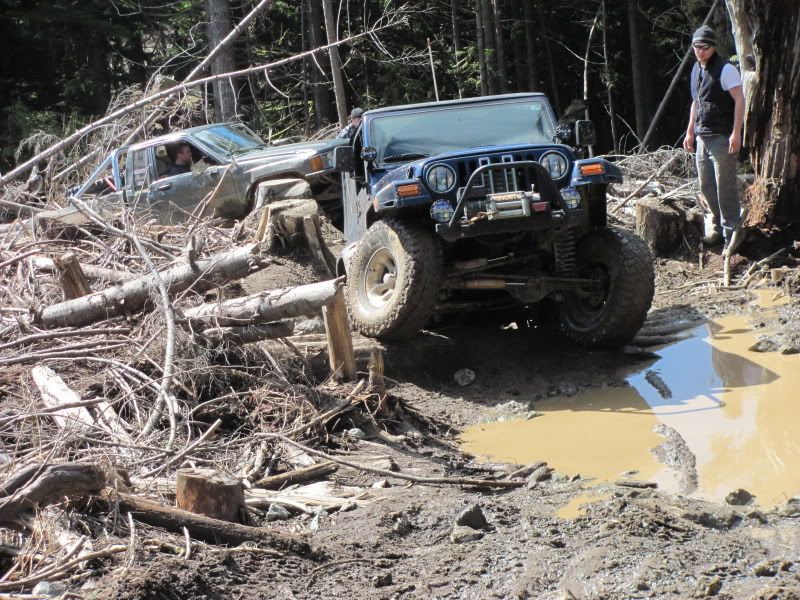 Couple quick ones of the toyota that just cant lol . Unrelated truck not with us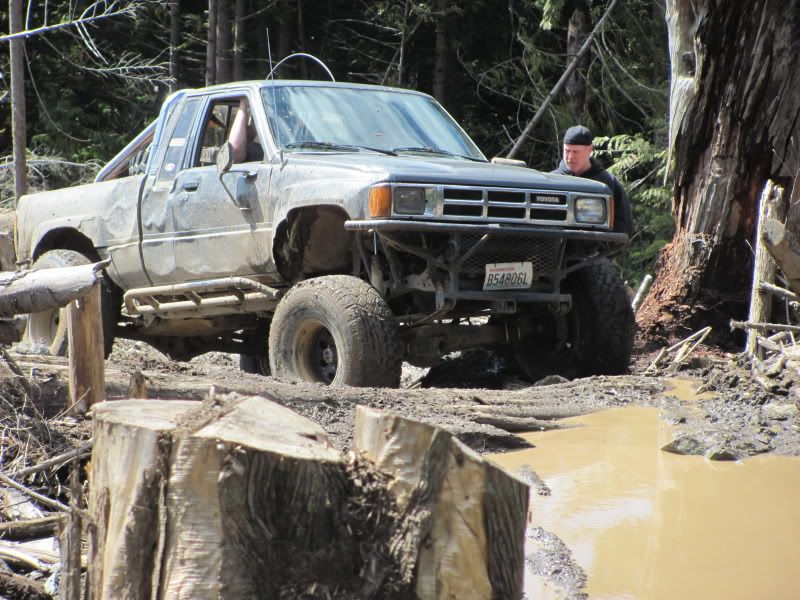 Here we are at the top. TJ parked not close enough
Back on the road again, little rubbage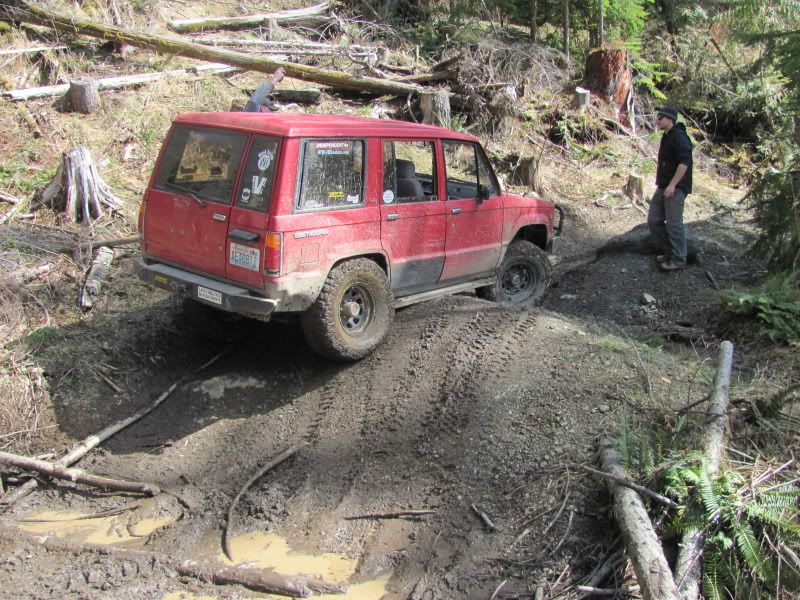 Little flexage
Just playing follow the leader for a while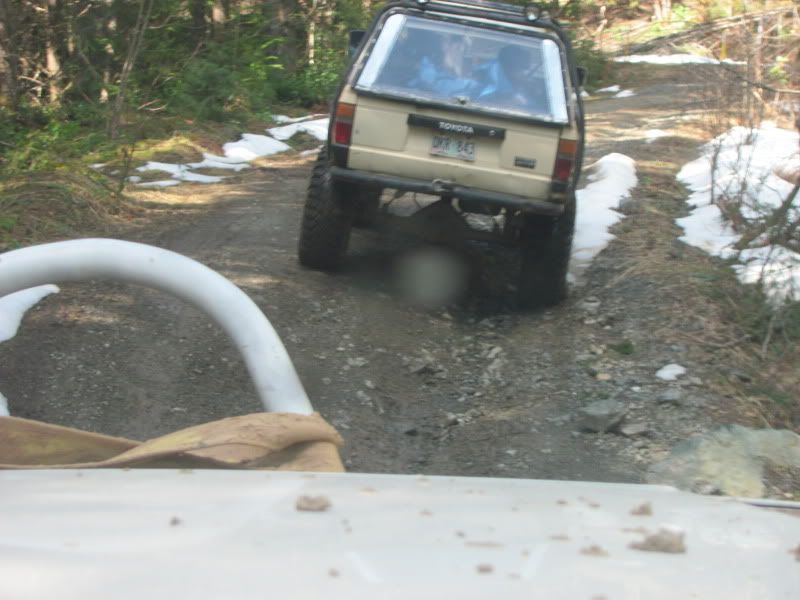 here we are all stopped at THE BOULDER
Yes, that boulder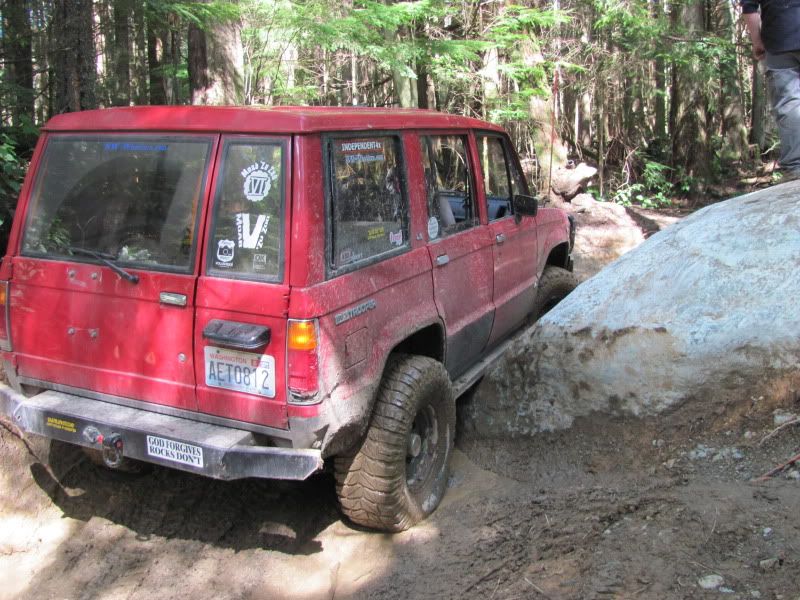 Doing a little winching
Still got his door good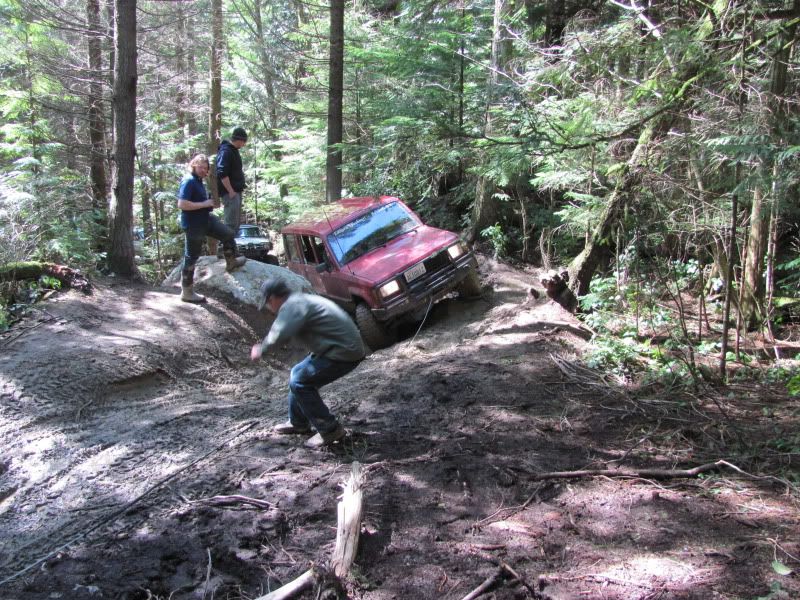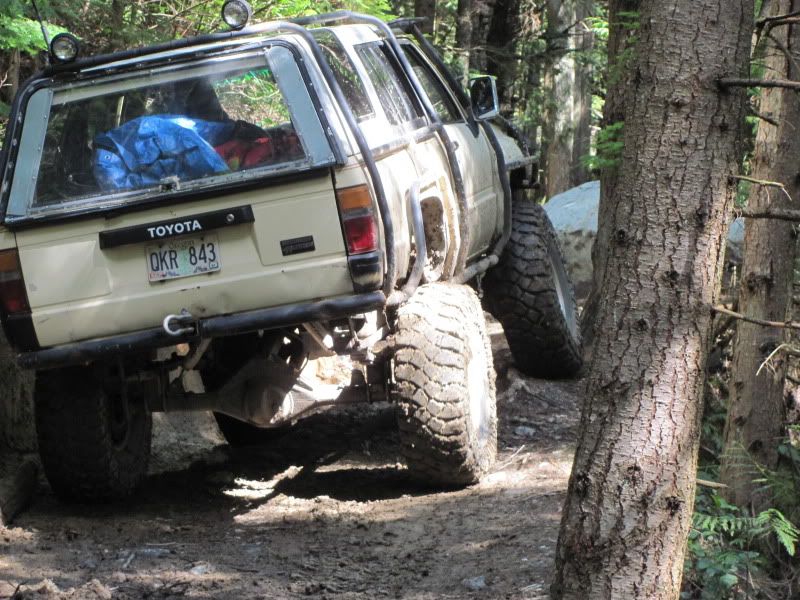 Beat the **** out of my rocker in the rear. Totally smashed
Coming up to the boulder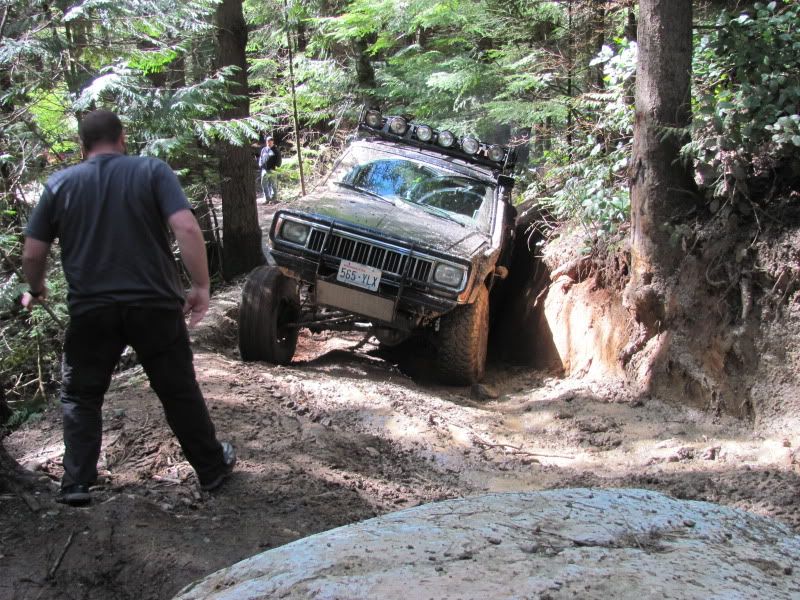 Short wheel base wrangler walks around it like it was just in its way
On the road again
Jason in the other XJ left at the next main road because he didnt trail his rig there and didnt want to get broke and stuck.
So we kept going and stopped in some pit
Just playing in the pit trying a gnarly hill
Small waterfall some Toyota buggy with rear steer did
Doesnt quite have the approach or departure angle
Trying to turn around the runner got all kinds of stuck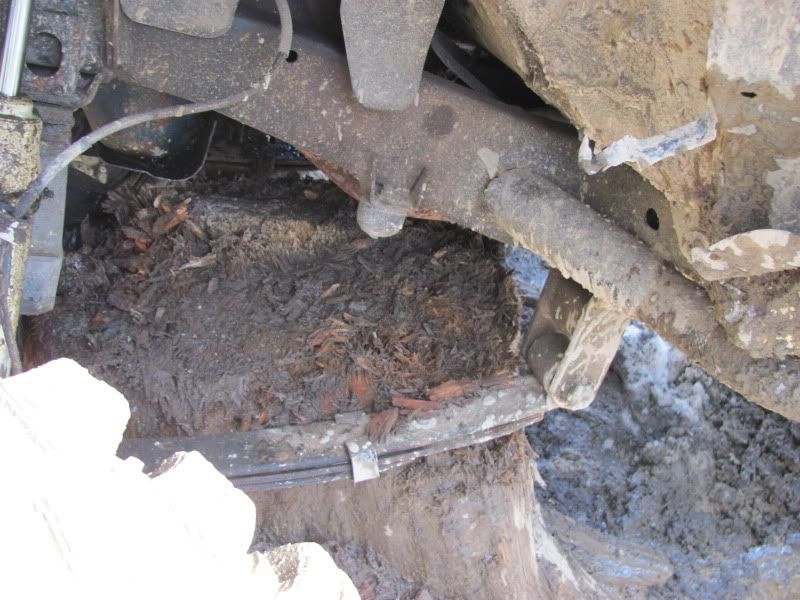 I hopped in while the owner highlifted
Unstuck and off we go. After that he had something he had to do in town and had to go. Left 3 of us.
TJ coming down after a hard down hill 90
I started into the muck and hit a hole and my drivers front just SANK into nothingness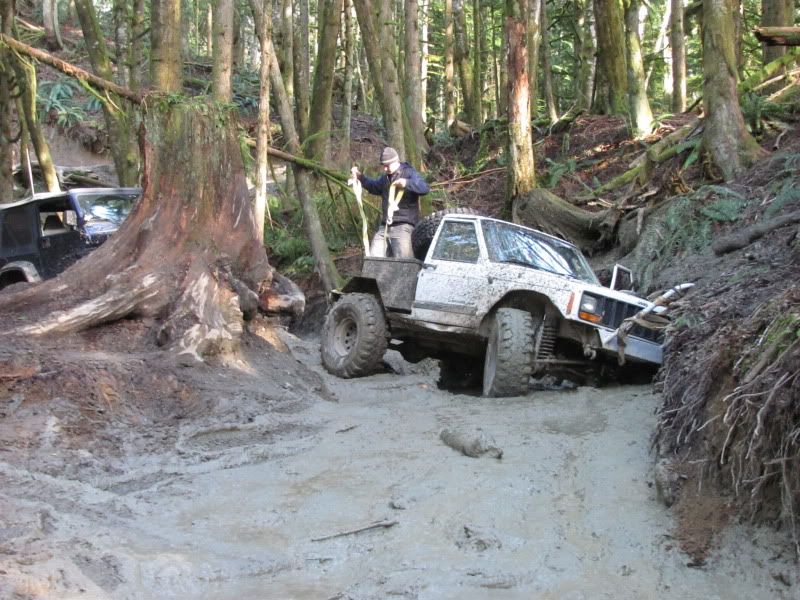 TJ had to pull be backwards for the second time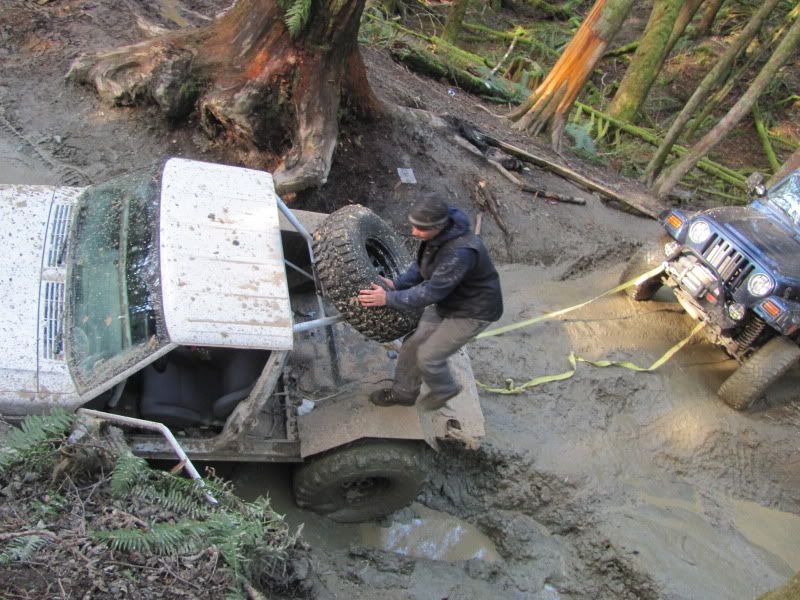 Then we followed the trail down to a flat area to do a little BSing
After that it was getting late in the day and I think we were all getting hungry so I loaded up
And they aired up
Registered User
Join Date: Aug 2010
Location: Bothell, wa
Posts: 80
Currently Active Users Viewing This Thread: 1

(0 members and 1 guests)
Posting Rules

You may post new threads

You may post replies

You may not post attachments

You may not edit your posts

---

HTML code is Off

---