Registered User
Join Date: Jul 2005
Location: Houston, TX
Posts: 1,957
Ouray Jamboree/Moab
---
I spent 2 weeks in Ouray and Moab. In Ouray I attended the Jeep Jamboree and ran their trails for 2 days, in which afterward I skipped over to Moab for the remainder of the trip.
I didn't do anything real hardcore or aggressive though, so if you're looking for that, look elsewhere. I did, however, get to see some amazing scenery, and managed to snag 1,789 pictures, which I'm not even close to finished (or half way finished) going through, but I will post what I have uploaded so far.
Below are some highlight shots, but you can view my entire album here:
http://www.flickr.com/photos/45871369@N05/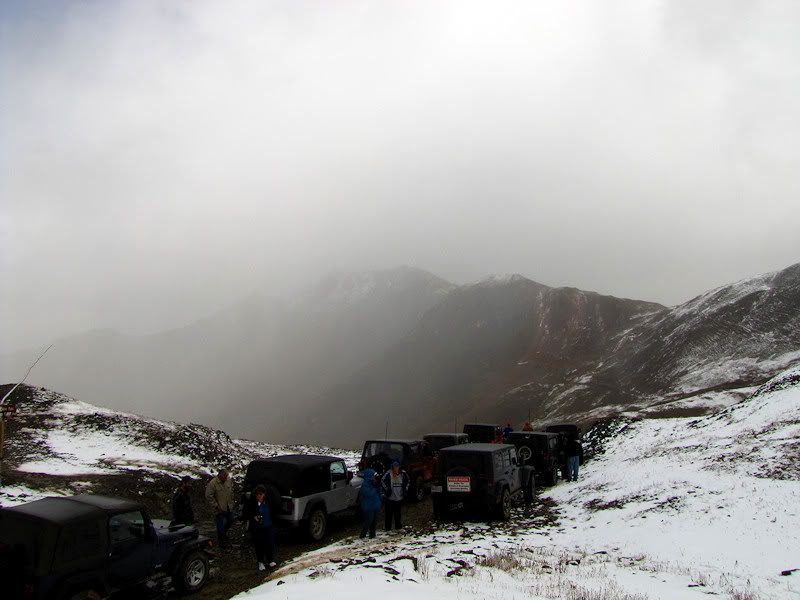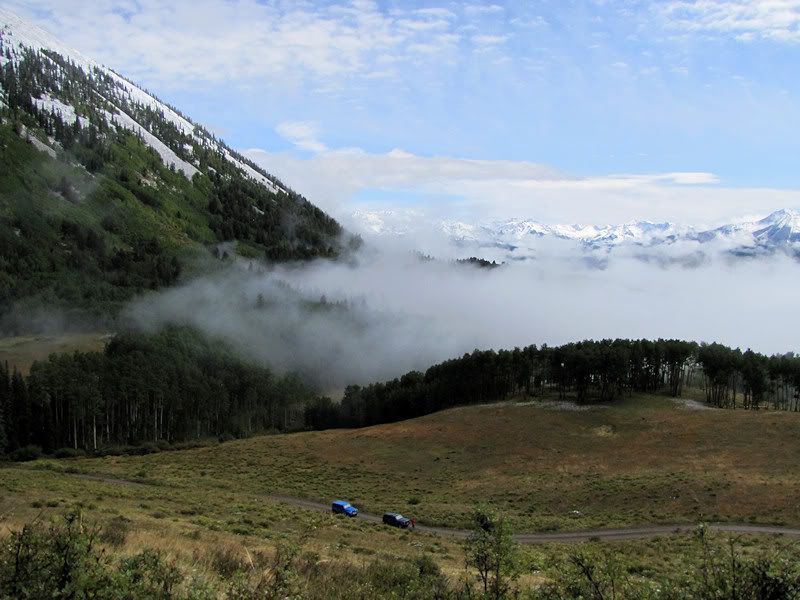 ---
Jeep garage:
2011 Jeep Wrangler JK - 33" BFG KM2s, 2.5" RC BB, ARB bumper, IPF 900XS, Superwinch EPI 9.0, AEV Snorkel
1995 Jeep Wrangler - 4 cyl, 2.5" lift, BFG AT 30s, Ford 8.8, SYE+CV, AX15 swap, ARB snorkel, Aussie locker + loads more - sold
1978 Jeep CJ-7 - 304 V8, TH400 auto and quadratrac
2007 Jeep Liberty - Mother's Jeep, BFG ATs and....mud?
Registered User
Join Date: Dec 2007
Location: Huntsville, AL
Posts: 836
I was at Ouray and Moab in early August, sure looks a lot cooler.
---
Black 13 JKUR 10th Annivsary
White 13 JKUR

___________________________________________
Registered User
Join Date: Mar 2010
Location: Missouri
Posts: 40
Hey! we were out in Moab last week too. Drove across Colorado on Hiway 50 and came back on I70. The leaves were beautiful, in Colorado that is.
Force Wheeler
Join Date: Oct 2007
Location: Texas
Posts: 2,631
beautiful pics...was a lot hotter this summer when I was in Moab...
---
2007 White Jeep Wrangler X-auto, black freedom top, 15x8 Pro Comp Rock Crawlers, 33x12.5x15 BFG KM2s, Superchips Flashpaq, 2" OME Spring Lift, Bilsteins, Rusty's Adjustable front and rear trac-bar, JKS Quicker Disconnects, Rusty's adjustable lower control arms (front and rear), PolyPerformance adjustable upper control arms (front and rear), OEM Rubicon Rock Rails, Finishlinewest Stonehenge Series rear bumper, Smittybuilt winch, Body Armor Front High Clearance Bumper w/ KC Highlights mounted, Roadmaster towbar, Valley 2" receiver hitch, Skid Row Engine Transmission skid, sPod switching system, KC Highlights windshield mounted lights, Delta replacement non-quadbar xenon headlamps, and Bestop saddlebags-Member of the United Four Wheel Drive Association and Blue Ribbon Coalition, †John 3:16†
RIP Mrs. yoda13... My life is better for having had you in it and you made me a better man...I can't wait to see you again...I love you always and forever, and for all eternity
If you want to help the sport of off-roading, and protect your right to do so, please visit the
To view links or images in signatures your post count must be 10 or greater. You currently have 0 posts.

forum...

To view links or images in signatures your post count must be 10 or greater. You currently have 0 posts.

M-F: Cell Block #4533
Join Date: Nov 2005
Location: Indy
Posts: 8,168
Funny, just last night I was searching for Jeep photos on Flicker with my AppleTV, and I ran into some of your pictures. Great shots! Looks like a fun trip. Thanks for sharing them.
---

Red Jeep Club #345
2006 TJ Sport -
To view links or images in signatures your post count must be 10 or greater. You currently have 0 posts.

2004 KJ Limited
2013 Off-Road Trailer -
To view links or images in signatures your post count must be 10 or greater. You currently have 0 posts.


"Civilization is what old men manage to salvage
from the onslaught of young idealists." -- Don Colacho

Currently Active Users Viewing This Thread: 1

(0 members and 1 guests)
Posting Rules

You may post new threads

You may post replies

You may not post attachments

You may not edit your posts

---

HTML code is Off

---