Registered User
Join Date: Jun 2008
Location: Spokane
Posts: 2,485
Liberty, WA 11-5-11
---
Meet @ 8:30 this morning
My Truggy
His Crawler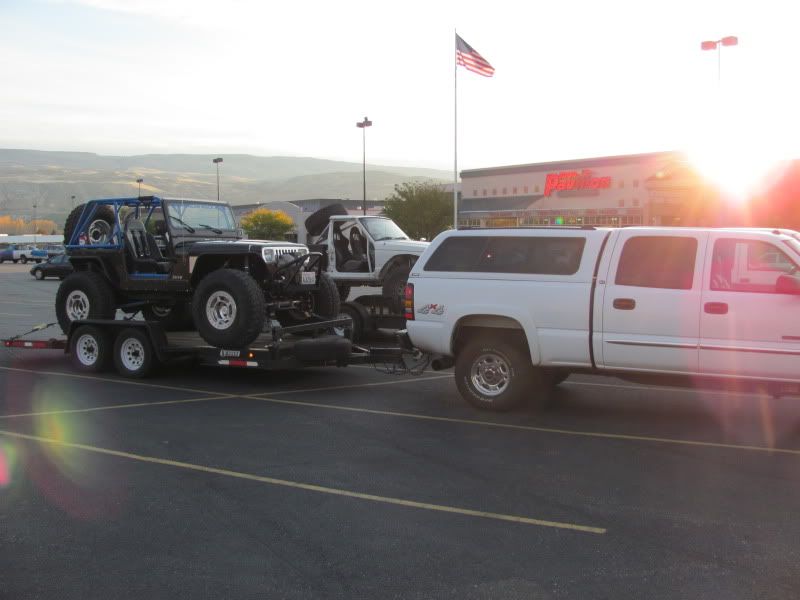 Stop at the gas station for munchies since I missed breakfast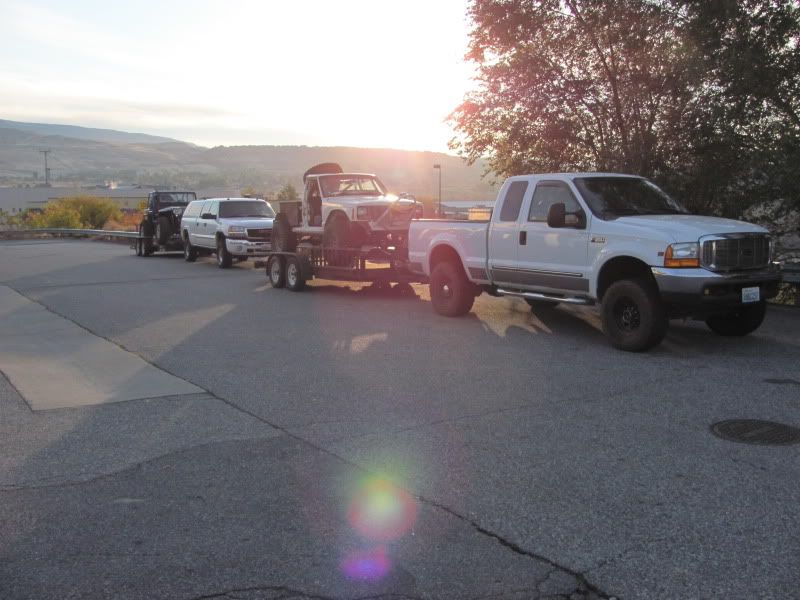 He ended up leading since I always miss the turn off
Getting unloaded there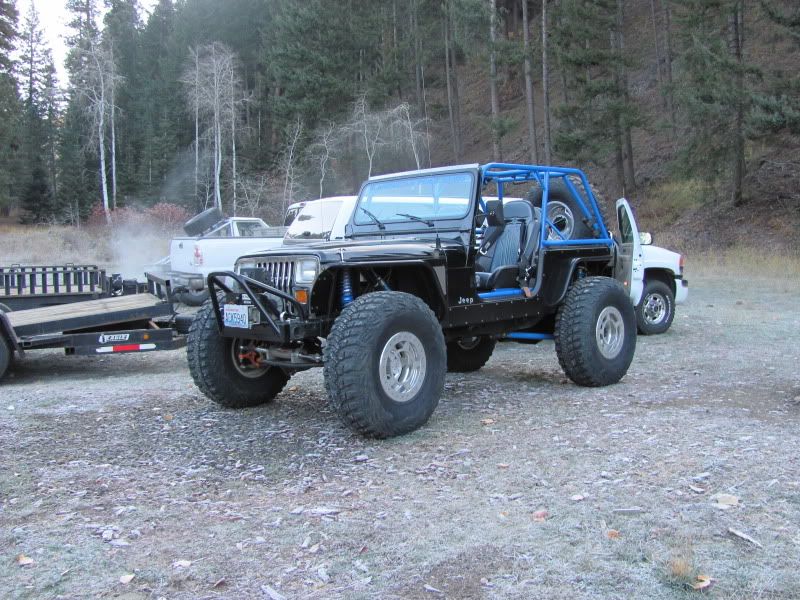 On the trail finally. Stop after the first hard obstacle. The first and only time I would be pulled today. I didnt have a big enough tire to make it over the tree root you will see here. Its bigger slicker and harder than it looks. The snow is what killed it. I may have been able to do it but I was starting to bounce on my Dana 35. NO good! I have one broken one under my belt
Few pics since we were stopped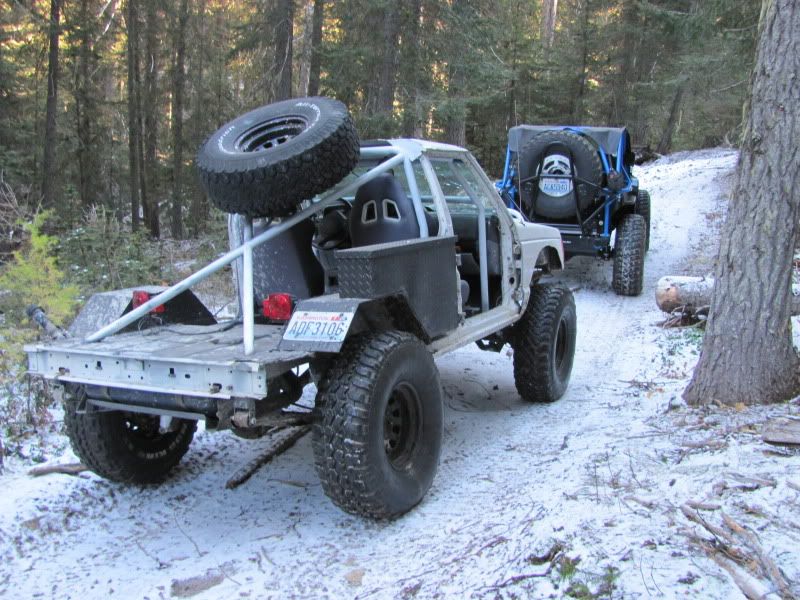 Just more pics, different area
Taken from a top another hill that gave me trouble. I had to drop pressure in the tires even more but I made it
Tire had a slow leak all day around the bead, stopped to fill it up a few times
Couple more since we are stopped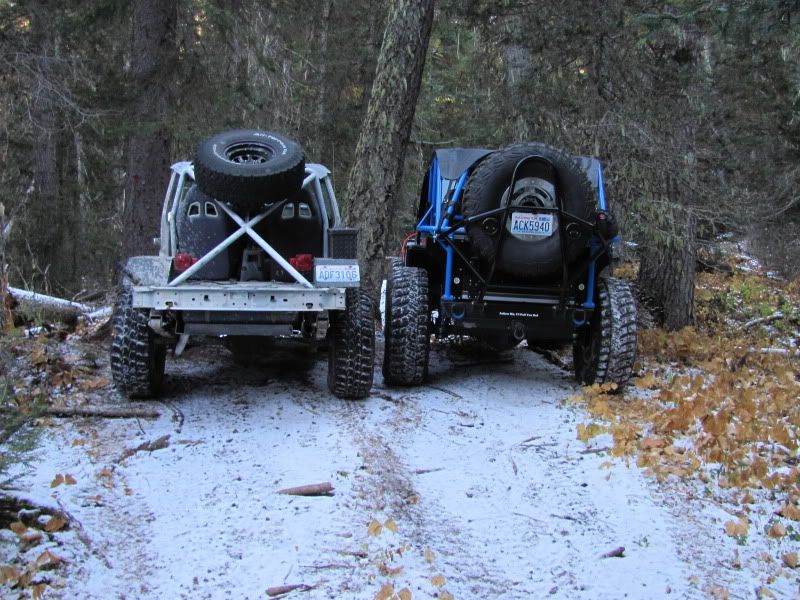 Kept going till it was time to take a break for chit-chat and fill up again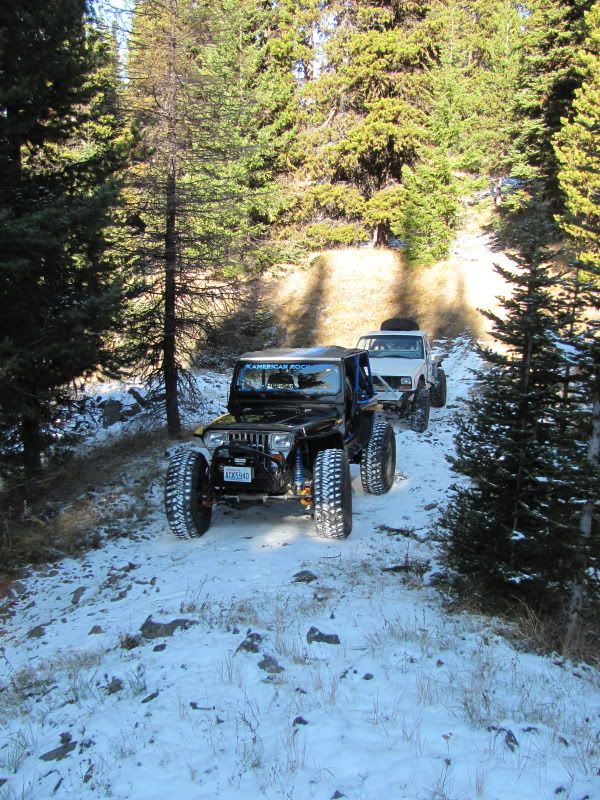 Stopped again to do some more filling up and in a rock garden somewhere I sliced it good. It has to be through every side wall ply but the last one. Held up the read of the day though
End of the first trail. Random *** paved road in the middle of freaking no where. We must have covered 15 or 20 miles of trail to get to this weird spot.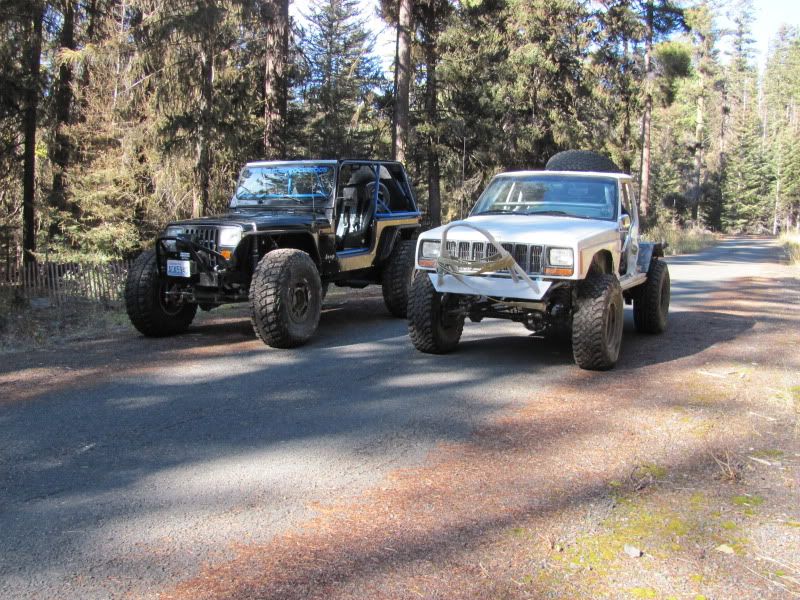 Couple of the View in one area after the step up
Us on top of the step up.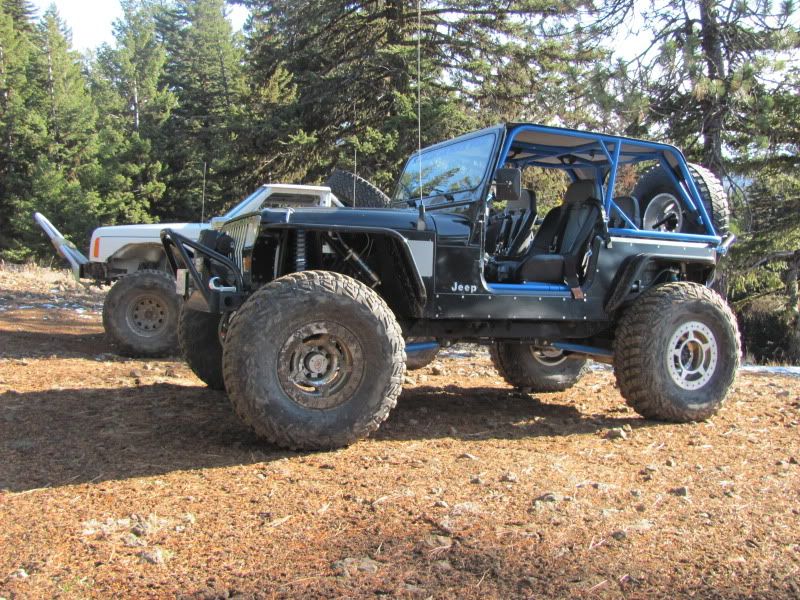 Funny how the step up is the hardest obstacle there and we both forget to grab a shot of it. We were too busy wheeling it I guess. I made it up open/open with minor difficulty. He said he has never seen an open/open rig do it. He said hes seen Rubis on 35s locked F/R fail. He made it look like a cake walk on the 40s
Airing up again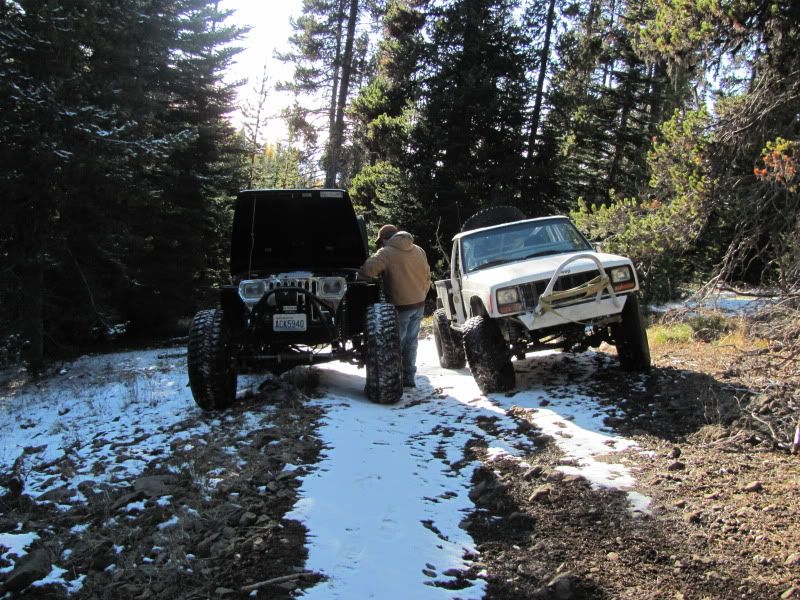 After this it was all forest service roads back to the trucks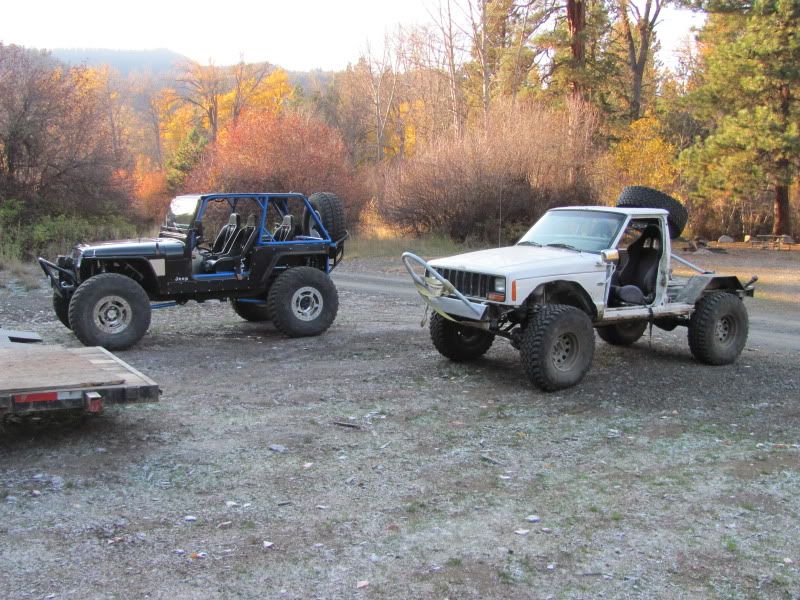 Ready to head out and go home
Overall a great day. Lots of fun hard trails. Minimal body damage but neither of us had much body to slap around. Lots of tree contact though. I dont know if full size rigs can do those trails.
Oh yeah forgot to post this. Stopped in the middle of the road and just stuck my arm out the Jeep. I think I took 6 or 7 pictures to build this.
Registered User
Join Date: Jan 2009
Location: Duvall
Posts: 185
Nice pics. What trails did you guys run?
Registered User
Join Date: Jul 2009
Location: Wenatchee
Posts: 132
Basically just the 319. Then wandered our way back on the FS roads
Registered User
Join Date: Dec 2005
Location: Renton Washington
Posts: 1,173
Nice pic's, Thats one of my favorite places when its wet.
---
03 Rubicon on 36's and LONGFIELD CV's
Member
Join Date: Feb 2009
Location: On the road
Posts: 403
Very cool, thanks for post the pictures. I do need to make it up there sometime.
---
1999 TJ Sport with a few mods
Registered User
Join Date: Apr 2009
Location: Wisconsin
Posts: 654
looks like a lot of fun. def. want to wheel washington
---
wi4x4.com
naxja.org
Jeep Build
To view links or images in signatures your post count must be 10 or greater. You currently have 0 posts.
Currently Active Users Viewing This Thread: 1

(0 members and 1 guests)
Posting Rules

You may post new threads

You may post replies

You may not post attachments

You may not edit your posts

---

HTML code is Off

---