Since Jeffro 95 was no on this run I guess i get to do the trail report!!!
Well my trip started From Bridgeview, IL at about 3pm friday evening.
Ran into a bit of trafic in the begining but clared up when I got a bit into US41.
I Pulled into Dugger, IN about 8:30 Indiana time. I wasnt sure what camp gorund we were staying at and it was pretty dark out. I found out that there are 3 campgrounds in the Green Sullivan State Forest. I didnt't feel like setting up camp in the dark so I spent the night in the Jeep.
SATURDAY
Waited around till 11 to see if anyone else was going to show up. At 11 I decided I traveled all this way i better at least take a look at the park. So I started on an easy trail alone with all my gear still in my Jeep. After sliding on an off cambr hill I decided to turn around and go back.
On my way back I Found 3 other vehicles stoped on the trail. They were a group of friends and fammily from Indy. They were tring to fix a trans cooler electrical problem. I ended up taging along with them the rest of the weekend and we all had a good time.
Now lets get to some pics!
This is Chris and his Toyota.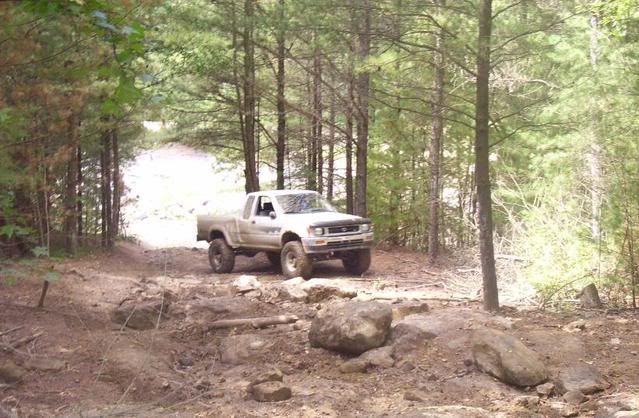 This is the other Chris and his highly modded Cherokee.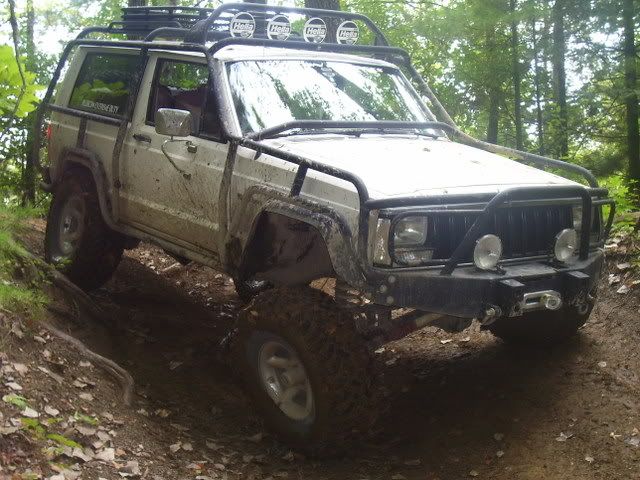 And this is Craig and his stock suspension TJ also traveling with him his gf Ashley.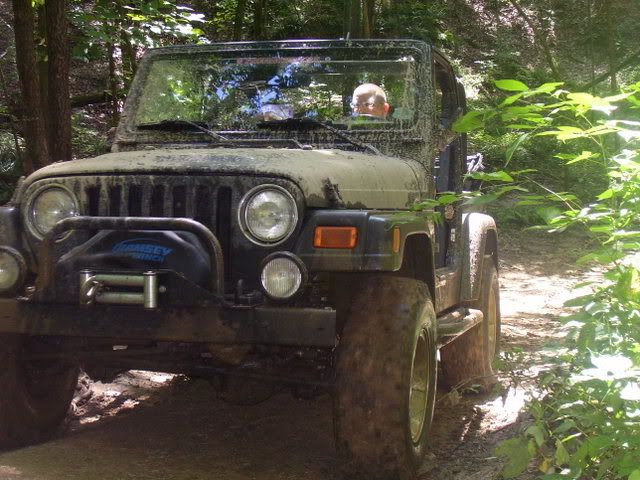 The day went well no breakages other the the faulty trans cooler fan and. A couple of the others got stuck once or twice and we were off to camp. We wheeled till 4:59 PM Sat and headed back to set up camp.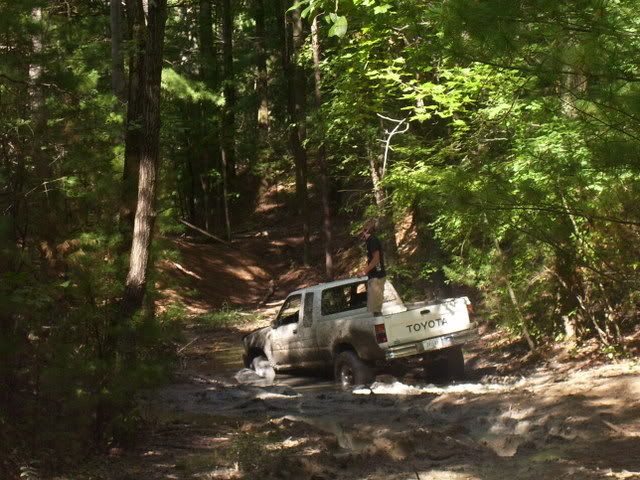 *chris getting the Toyota Stuck in a bit of really soft mud.
SUNDAY
We got to the park around 11am.
We started the day on trail 21 with many tight turns steep climbs and descents.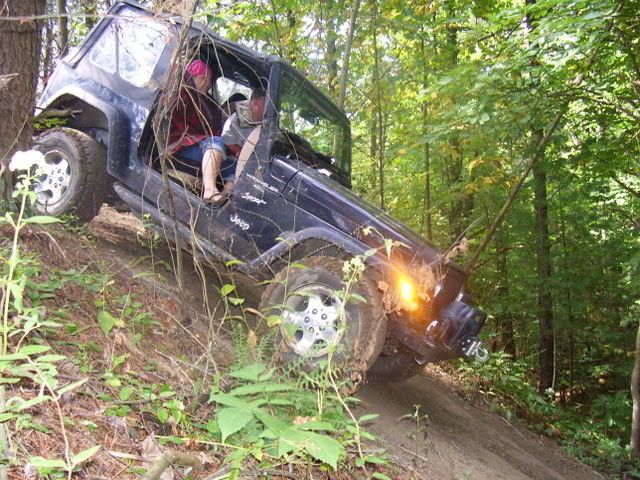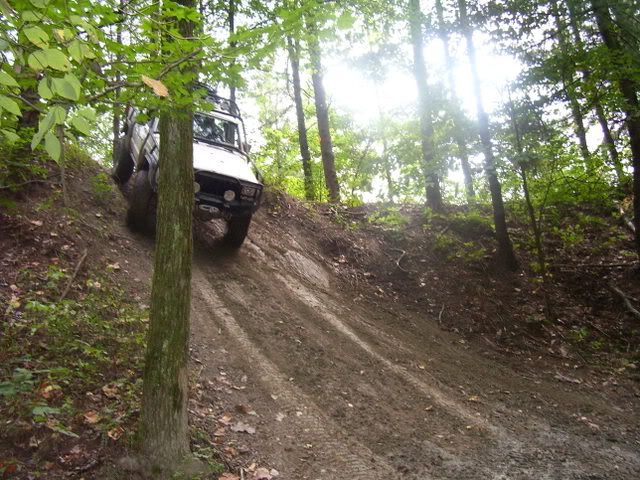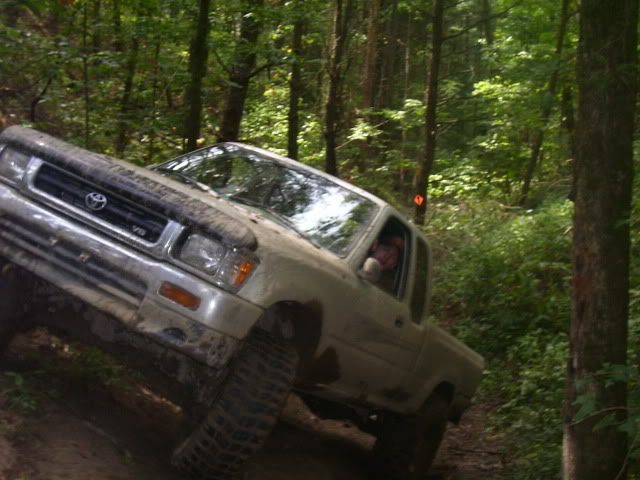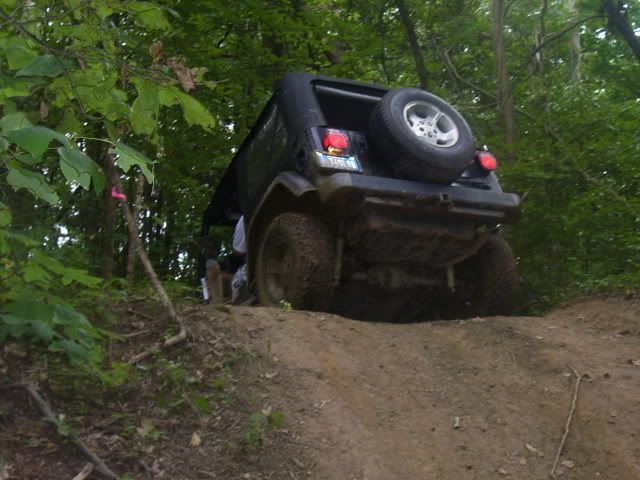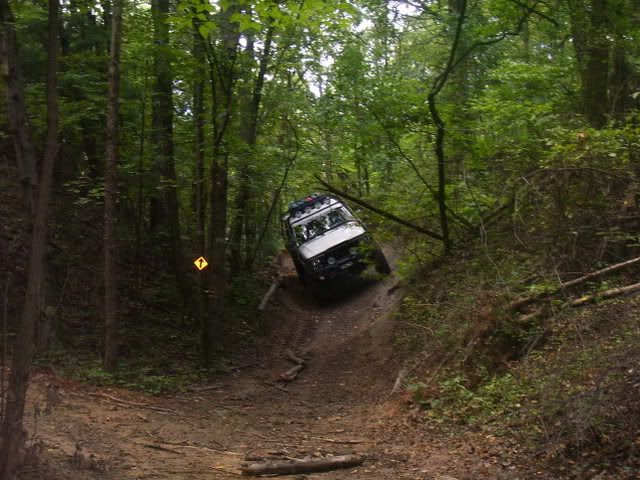 We pressed on, with very out anyone getting stuck throughout the first part of the day.
We then hoped onto what i belive was trail 2. At this time I decided that this would be the las t trail i would run for the day becuase I wanted to get back to camp and pack up and drive the 4.5 hour drive back home.
Well this trail started out real good and then turned into a bit of a mess.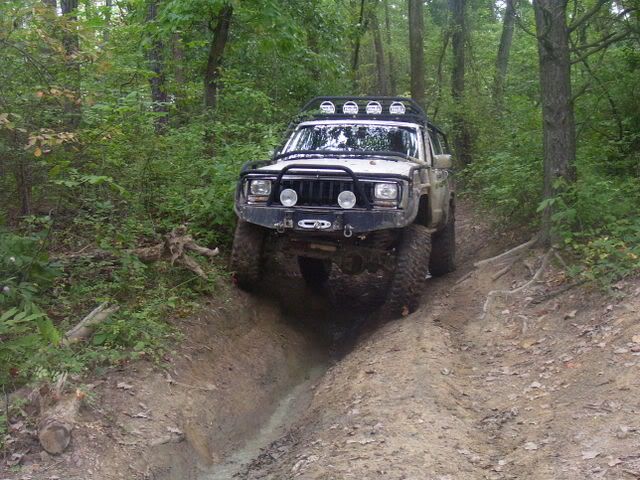 To be Cont'd on next post