IRO Customer Appreciation 2012
---
5th annual Iron Rock Offroad customer appreciation in Gilbert, Minnesota at the Iron Range OHV DNR park. I was gonna bring my ZJ but didn't have the time to finish it up so I rode in my buddies XJ. It was pretty fun, the weather could have co-operated more but it made things interesting. I went up friday but left saturday night so I could get a full nights sleep before the work week, sleeping in the back of my dakota in 39 degrees wasnt fun haha.
Onto pics, got a call on the way up from a friend asking if I was bringing any spare D30 shafts, they went up thursday night, turns out they had already broken 2 D30 shafts. This one was his. Snapped a yoke ear and at the same time, twisted the inner splanes snapping them and ribbed the inside of his ARB to hell and splitting the carrier bearing at the same time.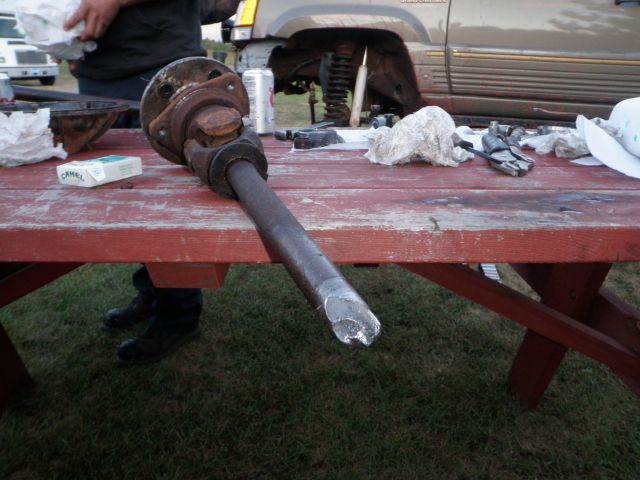 We don't mess around
My camper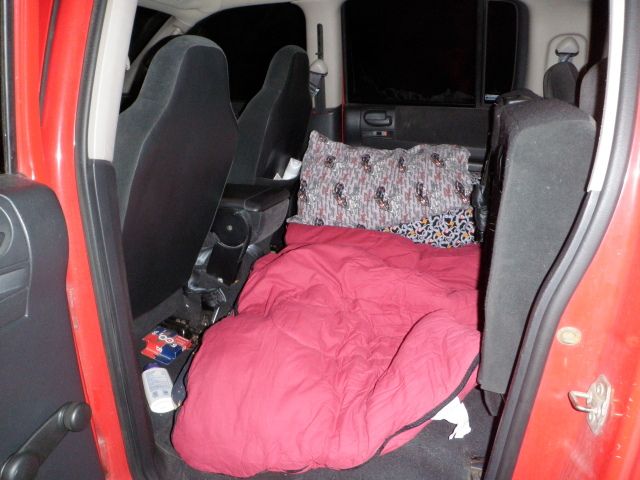 Waking up and getting going!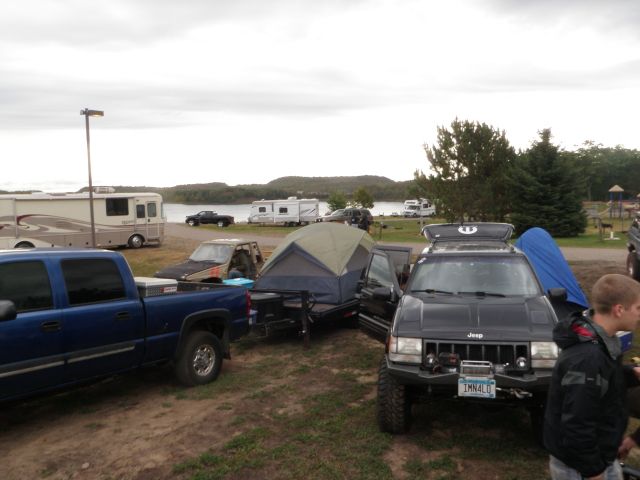 Less talk more pics, here we go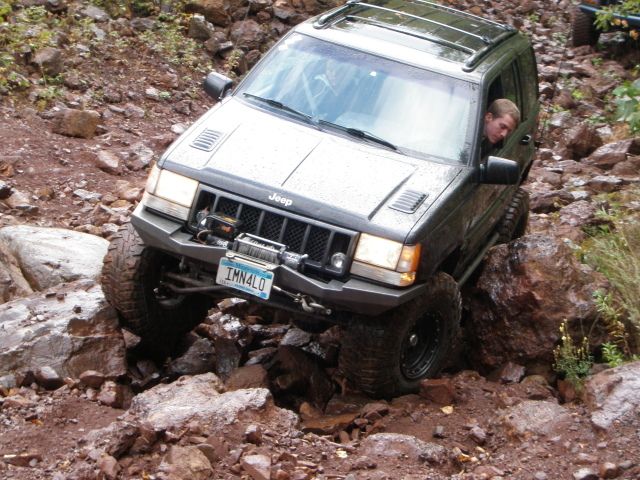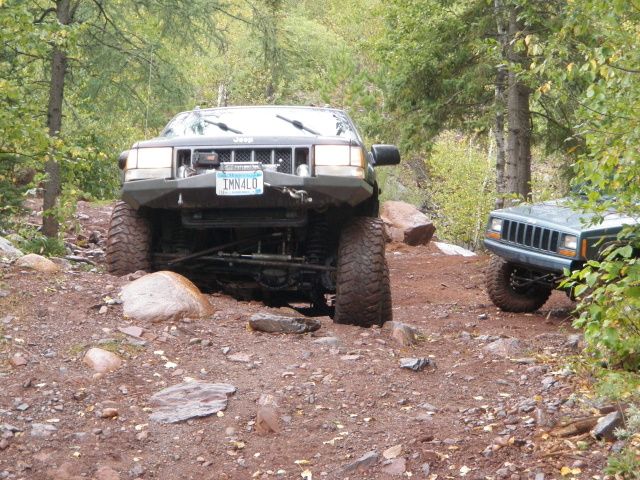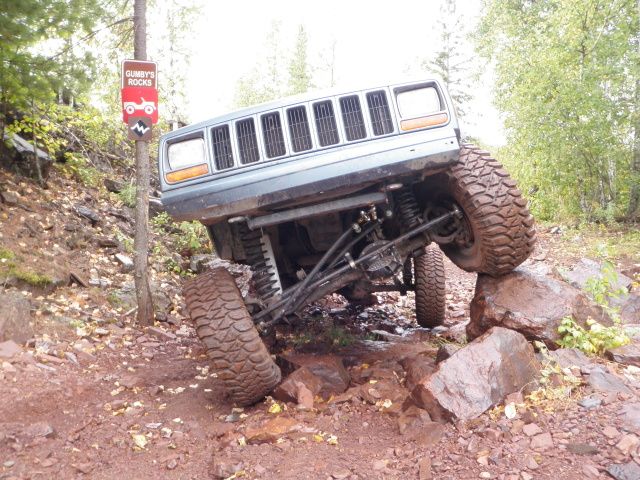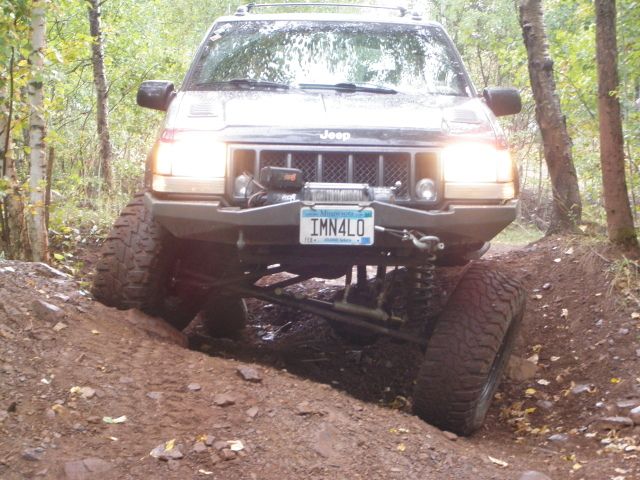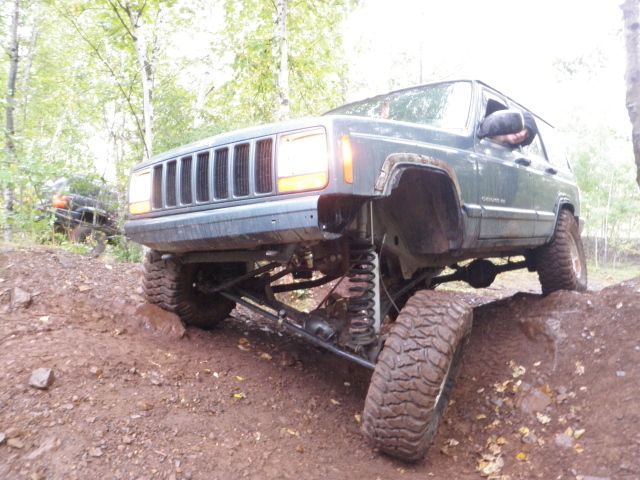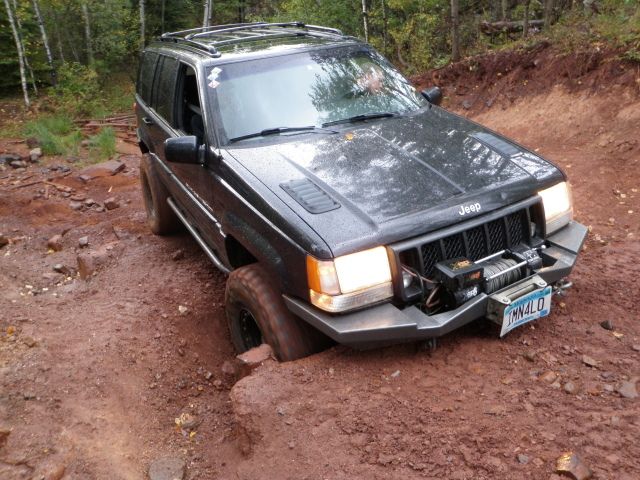 ---
1996 XJ on 36" TSLs, 4", locked F/R, stretched
Registered User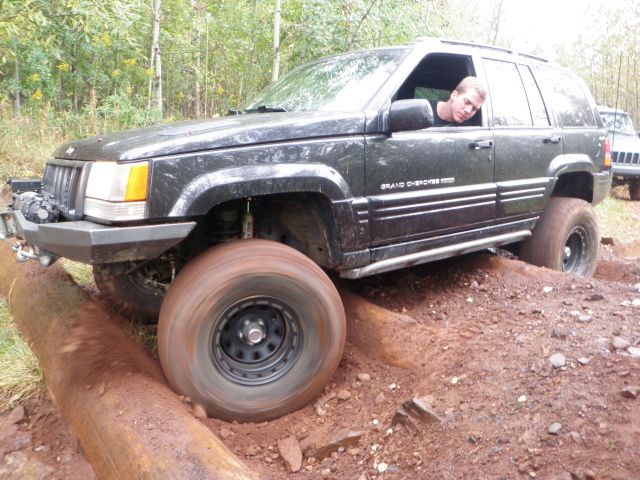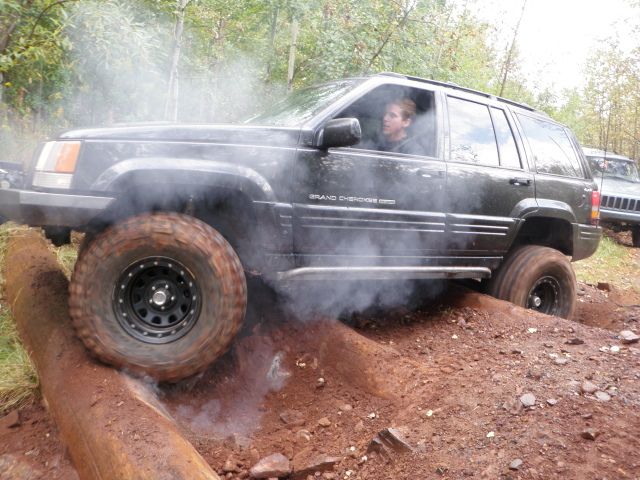 Yota 1 Jeep 0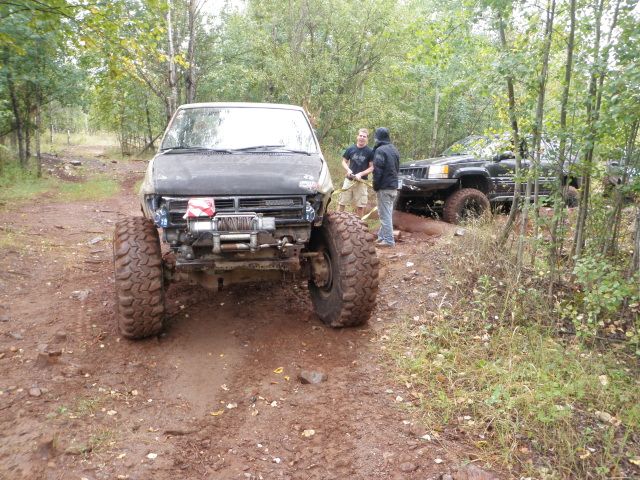 Why sliders are important kids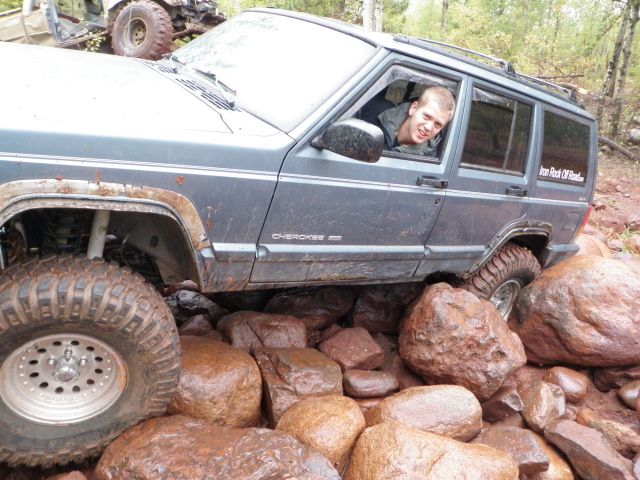 Same yota pulled him out cause his tire was wedged, this next picture is priceless, he got off the rock and for some reason hit the gas straight into the tree behind him. This picture is about .03 seconds before he hit the tree lol.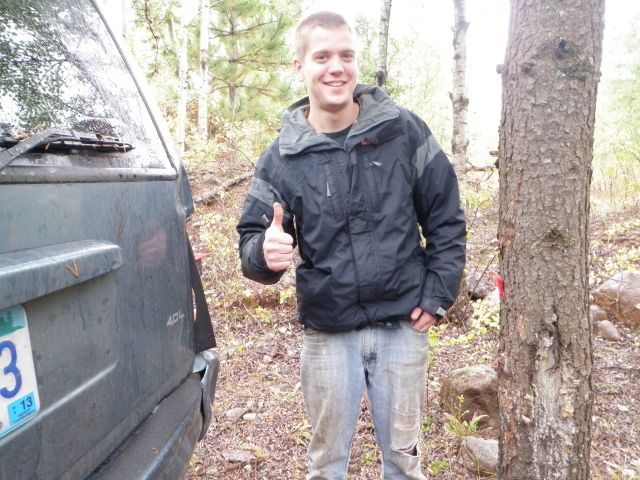 A couple minutes later I was spotting him and he was going over the rock pictured and I was telling him stay driver. His tires started turning passenger so I kept yelling driver. He didnt listen and the result is above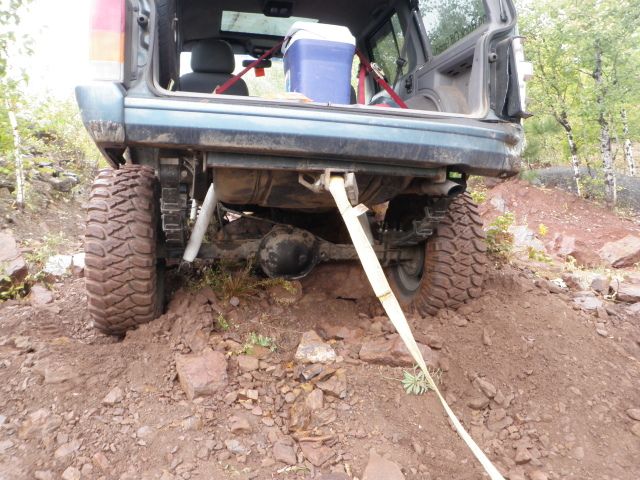 Then he stayed driver and got through the rest fine haha
This where pat (redhatman)'s jeep blew the front spider gears and crunched the hell out of his 3" exhaust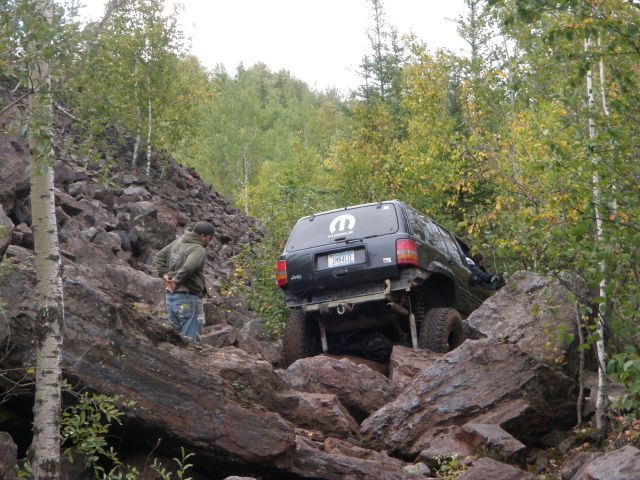 ---
1996 XJ on 36" TSLs, 4", locked F/R, stretched
Registered User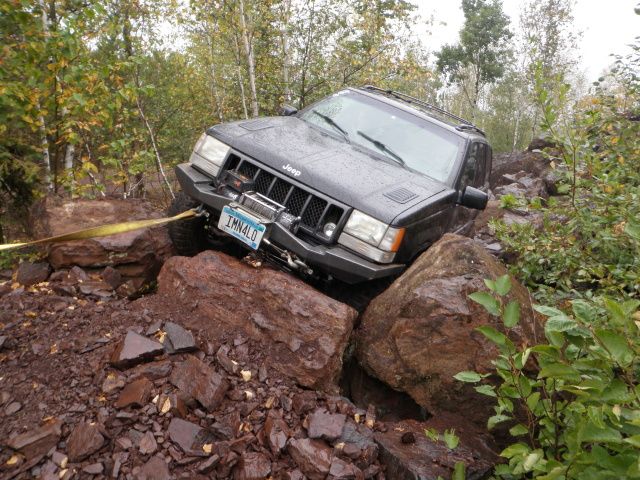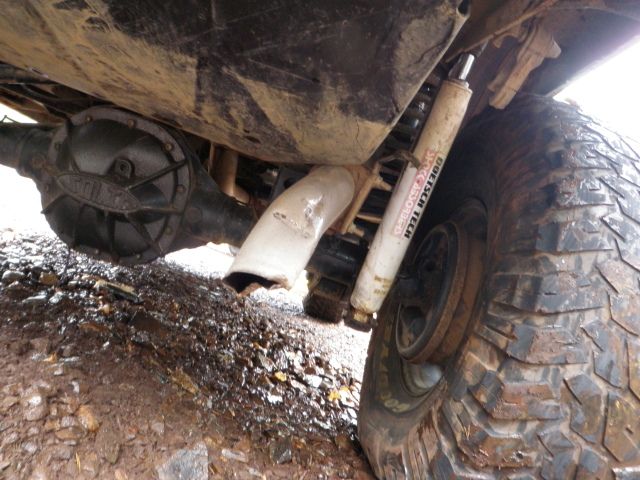 UA Alley which is a trail that has been featured in many magazines. Only my buddy in his yota tried it since 38" tires seem to be the minimum to attempt it. I will try it once I get my next XJ built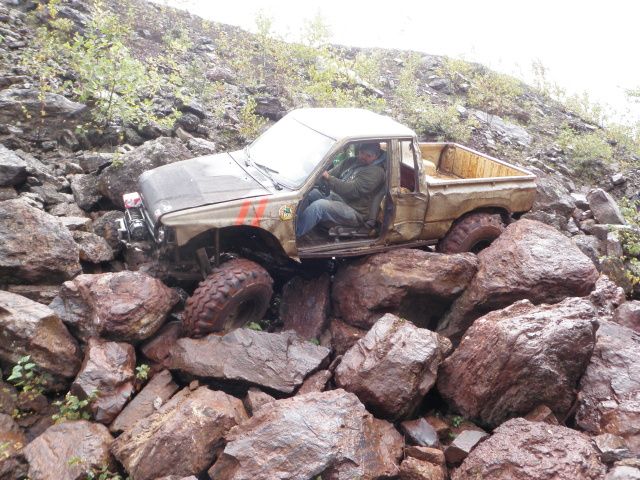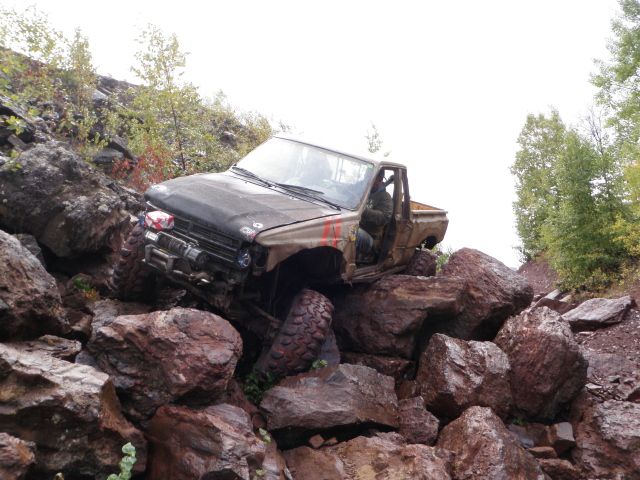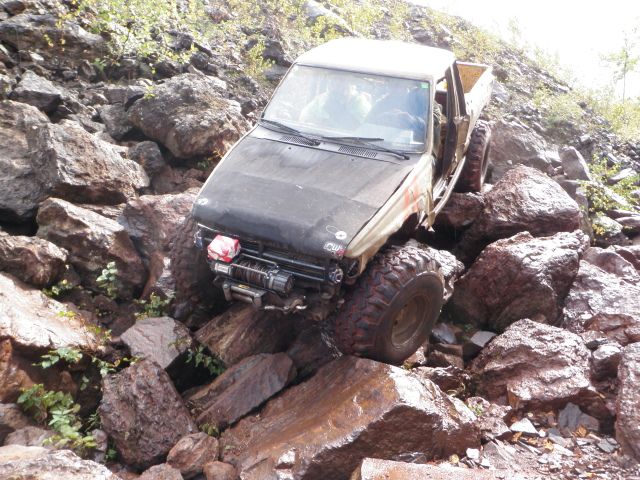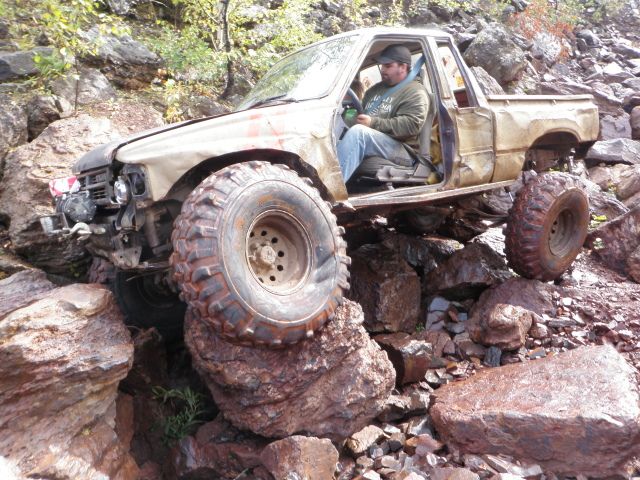 Teds revenge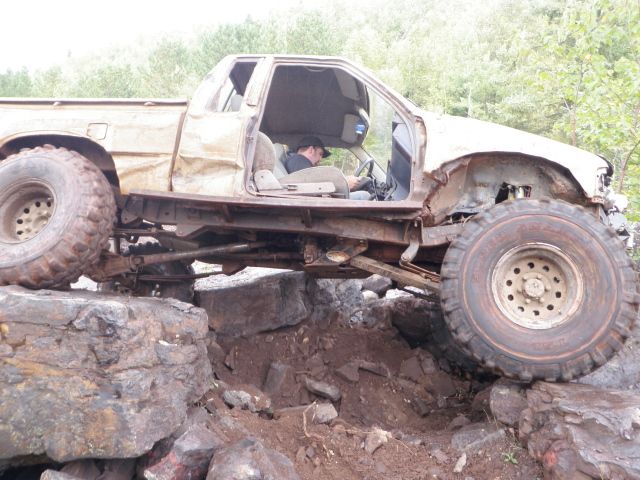 Some random gopro stills.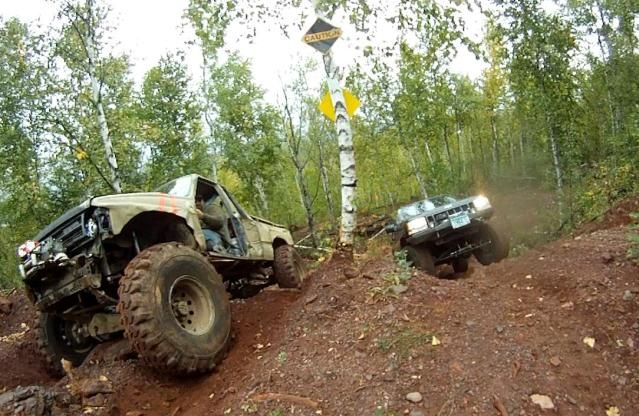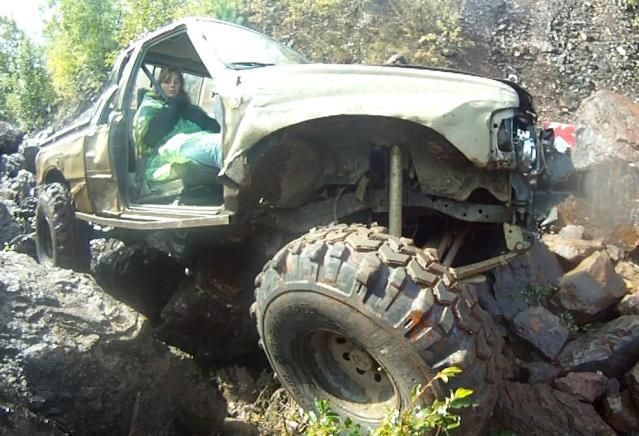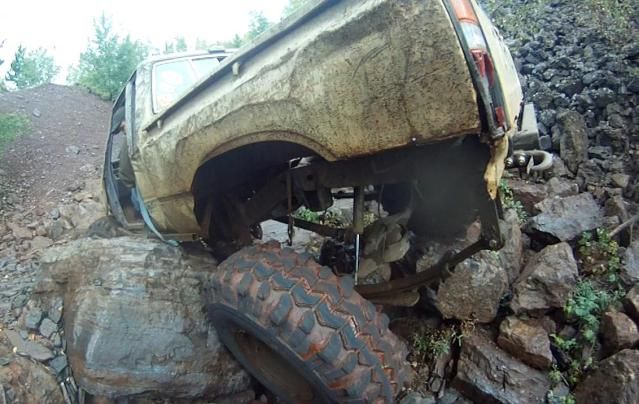 I will get some more videos up later. But damage report is 3 Dana 30 shafts, one carrier bearing, one head gasket, one E-locker, multiple body panels, 3 tail lights, one headlight, 2 tires, 1 drive shaft, 1 TJ soft top, one center cap, multiple rockers and more stuff I cant think of. Cant wait til next year!
---
1996 XJ on 36" TSLs, 4", locked F/R, stretched
Registered User
Join Date: Jan 2012
Posts: 445
Registered User
Join Date: Nov 2005
Location: South St. Paul, MN
Posts: 65
great pix and descriptions Grant..It was a great weekend, I didn't break anything....Next years event is going to be better...
---
1999 WJ..BB and 285's..Getting there..


To view links or images in signatures your post count must be 10 or greater. You currently have 0 posts.

Registered User
Thanks guys, john seems like youre one of the lucky few haha. Next year will be better long as the weather cooperates! I will have my xj done by then and will be trailering it up so I can finally wheel and not have to worry about the 5 hour drive home.

Heres a quick vid I put together


---
1996 XJ on 36" TSLs, 4", locked F/R, stretched
Currently Active Users Viewing This Thread: 1

(0 members and 1 guests)
Posting Rules

You may post new threads

You may post replies

You may not post attachments

You may not edit your posts

---

HTML code is Off

---