Registered User
Join Date: Sep 2006
Location: Pittsburgh
Posts: 2,459
Hit Some Local Trails And Broke Some Stuff
---
Two of us hit some Local trailsWe had a good time. We covered alot of trail real fast, then the carnage happened. I managed to break a front ujoint on the drive shaft (and hit ted with the cap), then broke the front left leaf spring, then snapped the right front spring center pin. It took a little bit, but we managed to get out in just over an hour. Then on the way out, the other guy threw a belt. Mine is the one that is NOT comp cut.
This was my first time out with the new 37x14x15 Irok bias plys. Love this tire! They grab everything and did very well even in 2wd with a front axle that was moving around alot.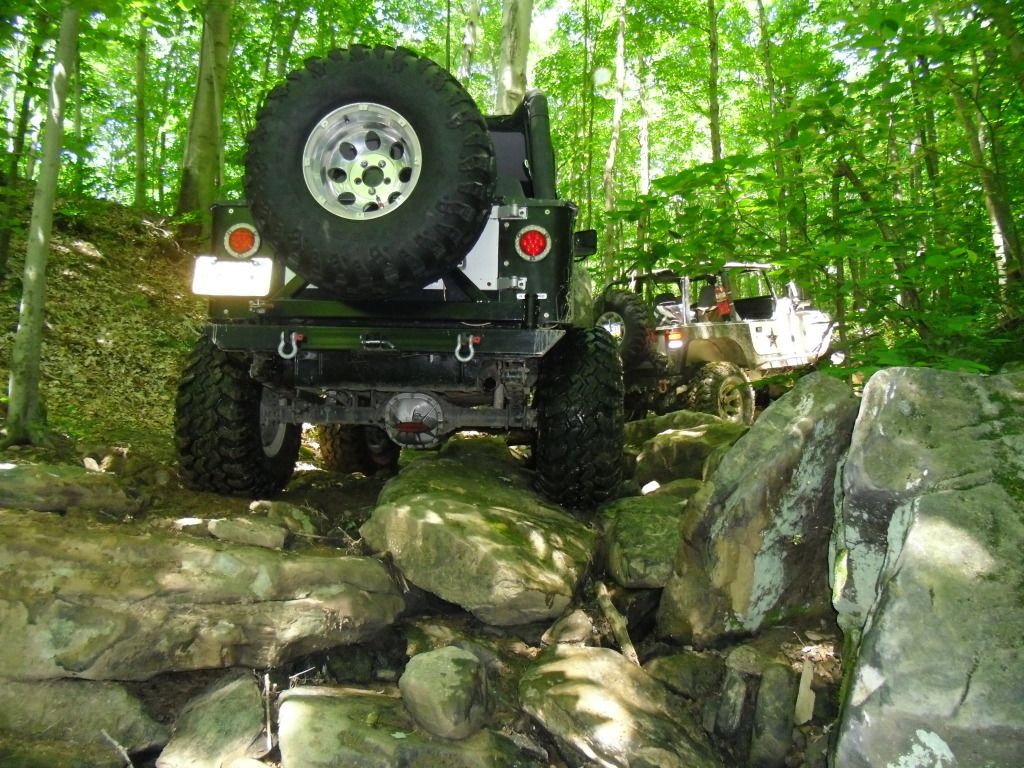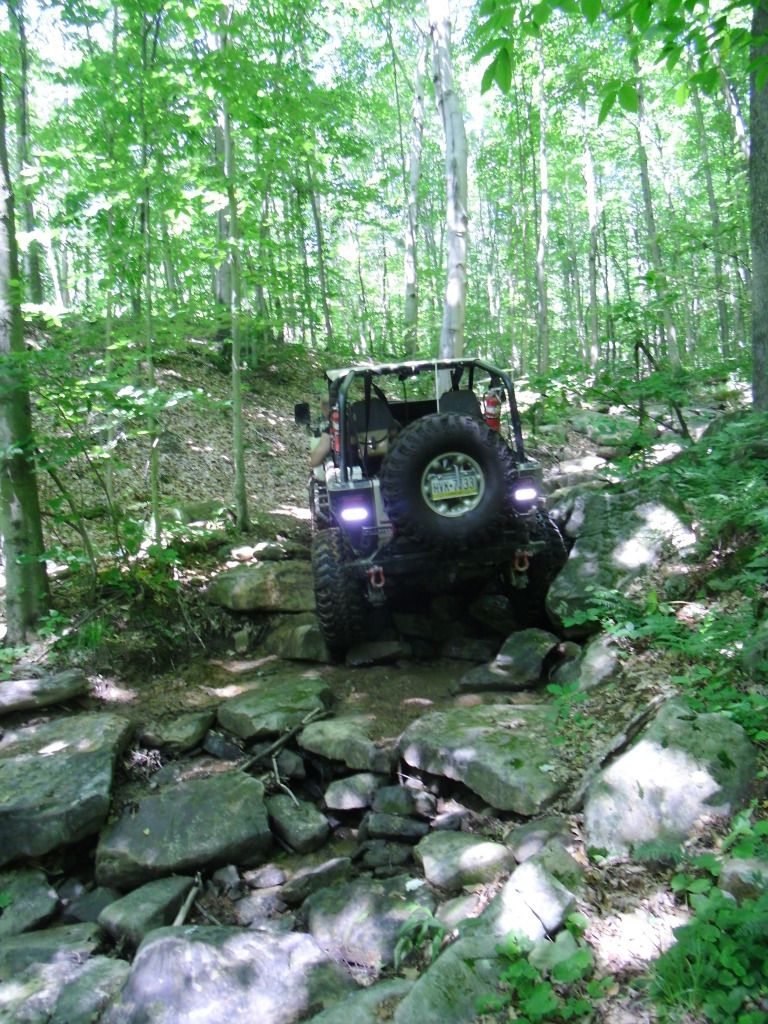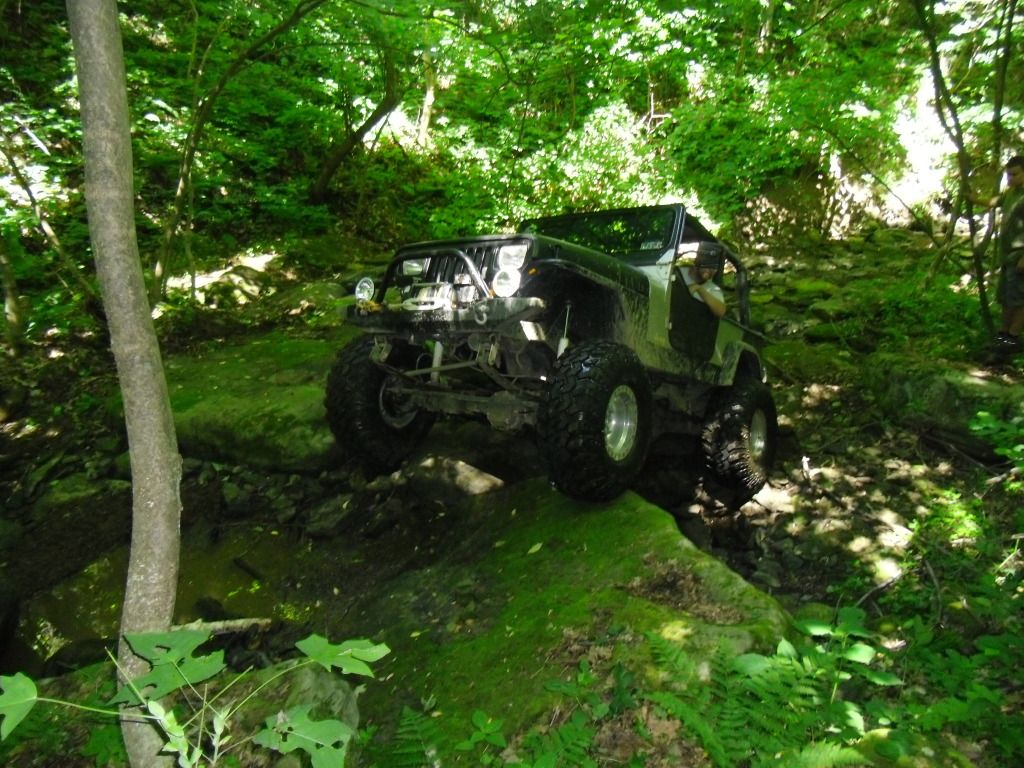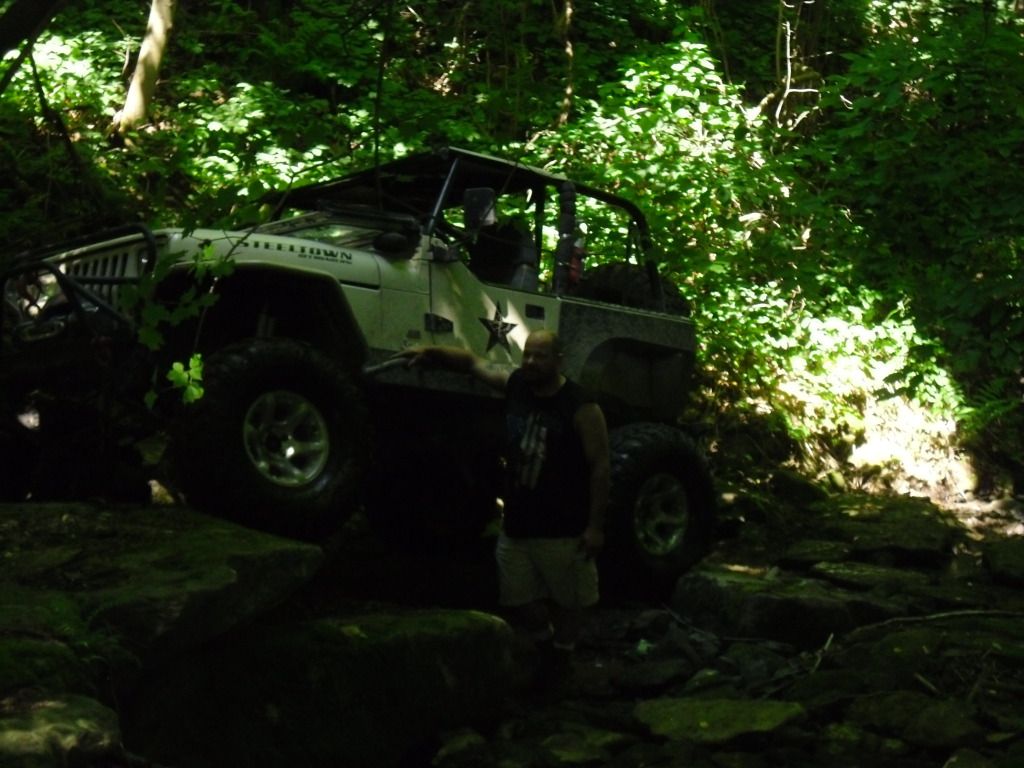 A testament to the sidewall strength of the Bias ply Irok... Here is the other guys front tire. Just happened to stop there and it sat like that for a short while.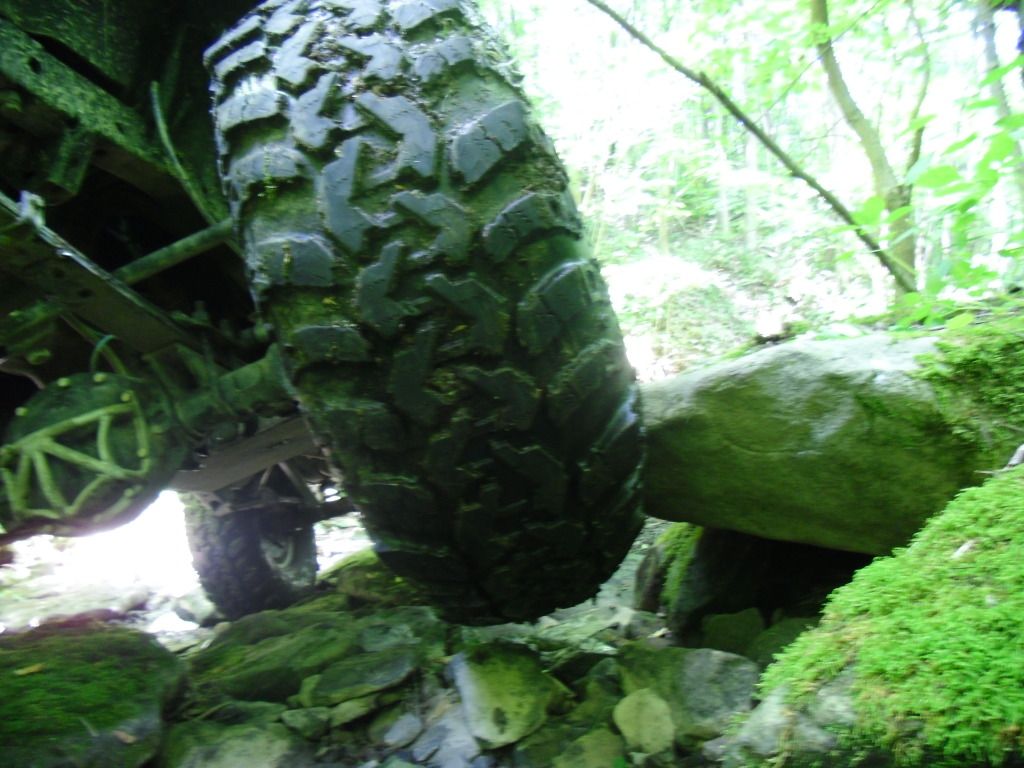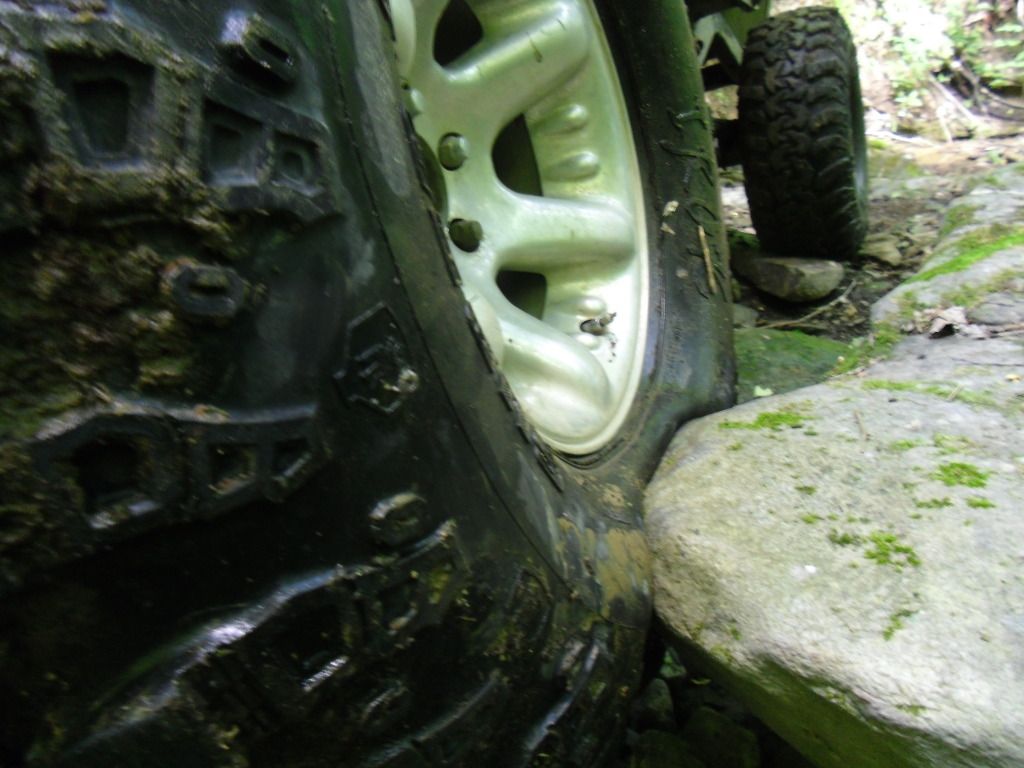 We got some vids too...
Here is the one where I pop the u-joint. The cap actually hit my spotter, as you can see right at the end.
---
www.pghoffroad.com
My SOA Build
Recovery Gear Basics
My BUDGET York OBA Install
Budget Welding Cart
Carling Contura Switch Panel
If it has tracks, tires or tits, its gonna cause a problem.
"Everytime someone "upgrades" a D35, an angel looses its wings."
"Dizzy" - What SnoopDog would call a Distributor if he was a mechanic. I cringe every time I hear this moronic term
Quote:
Originally Posted by Warren Zevon
Send lawyers, guns and money. The **** has hit the fan...
92, 4.0, AW4, 8.8, D30, 15x10, 37's, SOA etc, etc
92, 2.5, 30, 8.8, 4.88, Locked, Winch, 15x8, 35's, 3.5" (RIP)
Currently Active Users Viewing This Thread: 1

(0 members and 1 guests)
Posting Rules

You may post new threads

You may post replies

You may not post attachments

You may not edit your posts

---

HTML code is Off

---