For sunday my weekend just got better. I called B2krawler sat afternoon after wheelin and asked if we were working on my heep. He said that we were going snowmobiling instead, I had no problems with that. So we met at little truckee summit 10am on sunday and headed up towards independence lake. I was riding a sweet little 500, our buddy had the 600 and B2krawler brought the bling summit 1000!!! We rode for over 30 miles and found the snow to be really good up around 8,000 to 9,000 feet.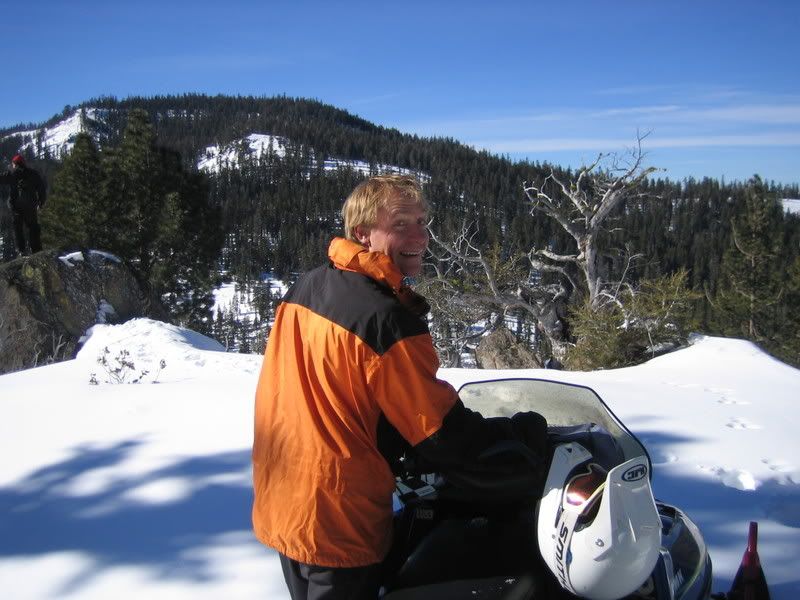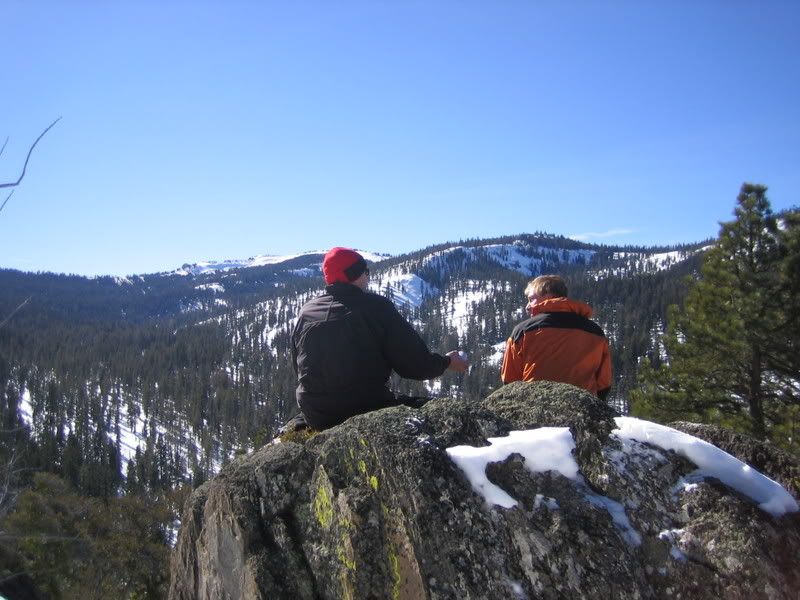 heres me dreaming about my future sled, he did let me ride it wooo hooo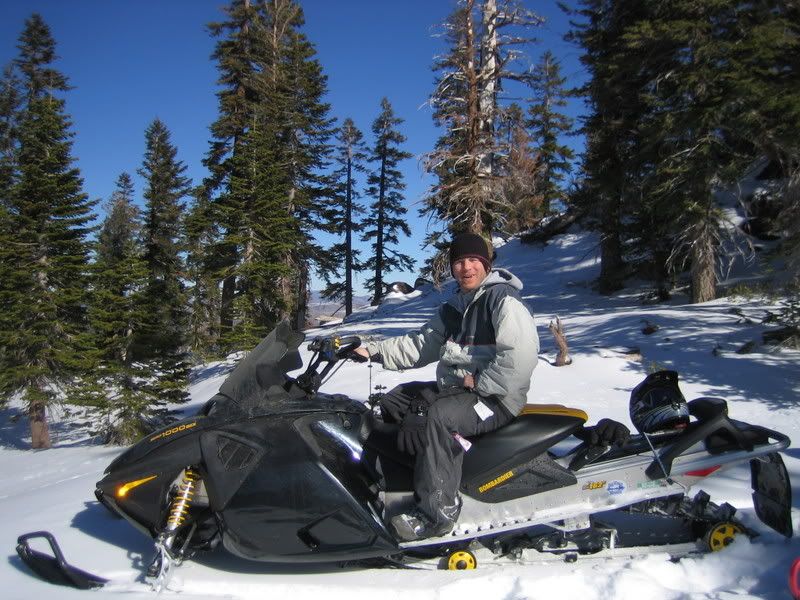 the two sleds me and my buddy were riding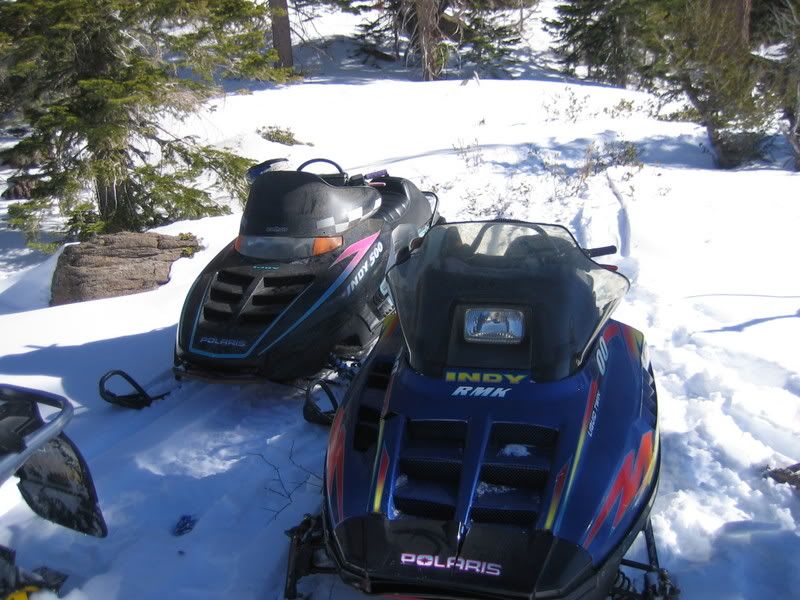 B2Krawlers new tow rig. 03 cummins with 35" tires and leveling kit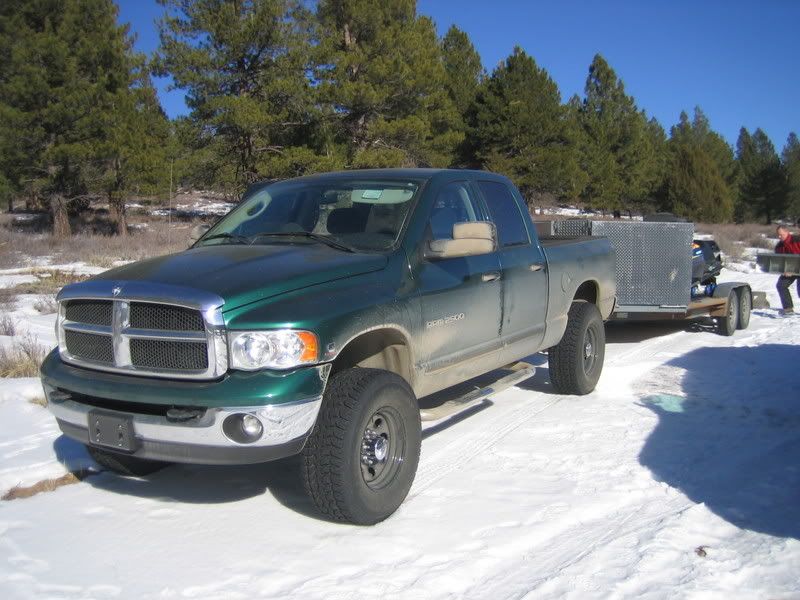 B2 had to replace the plastic sheets on the trailer so he blinged it out with some new diamond plate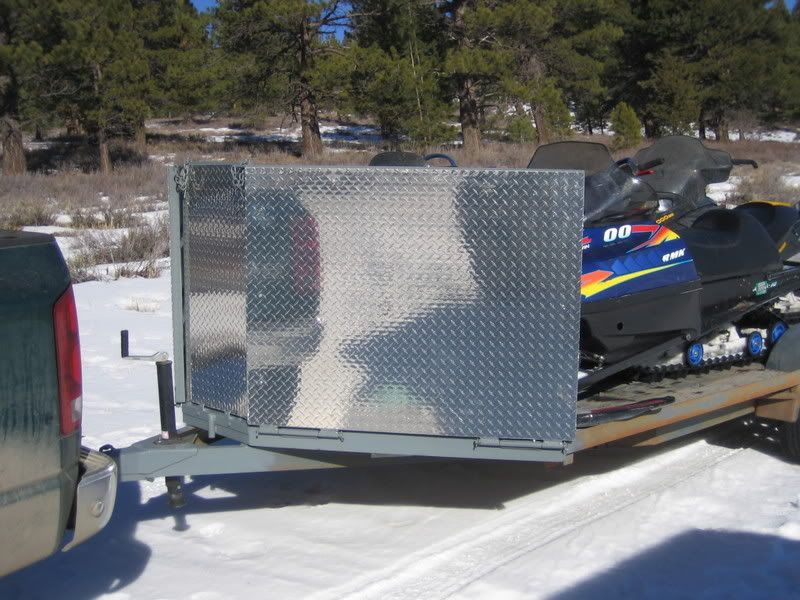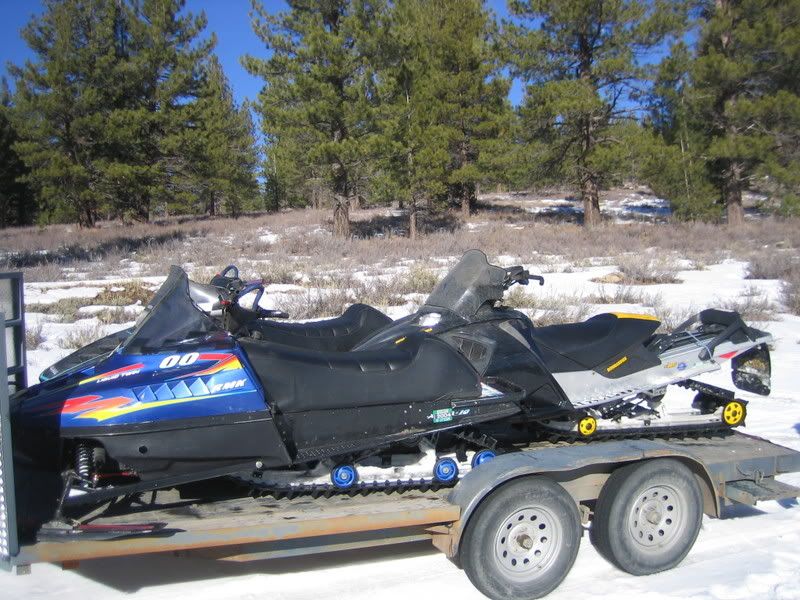 And here I am dog tired after the long day of riding, REALLY SORE TODAY!