Getting muddy in Central Victoria.
---
A few pics from a mud session on the weekend. This was the first time we'd been wheelin with another 4wd - so much more fun!
This is by a lake in central Victoria. I got stuck once, my friend in the Patrol twice. We both got hung up on our diffs in the same spot.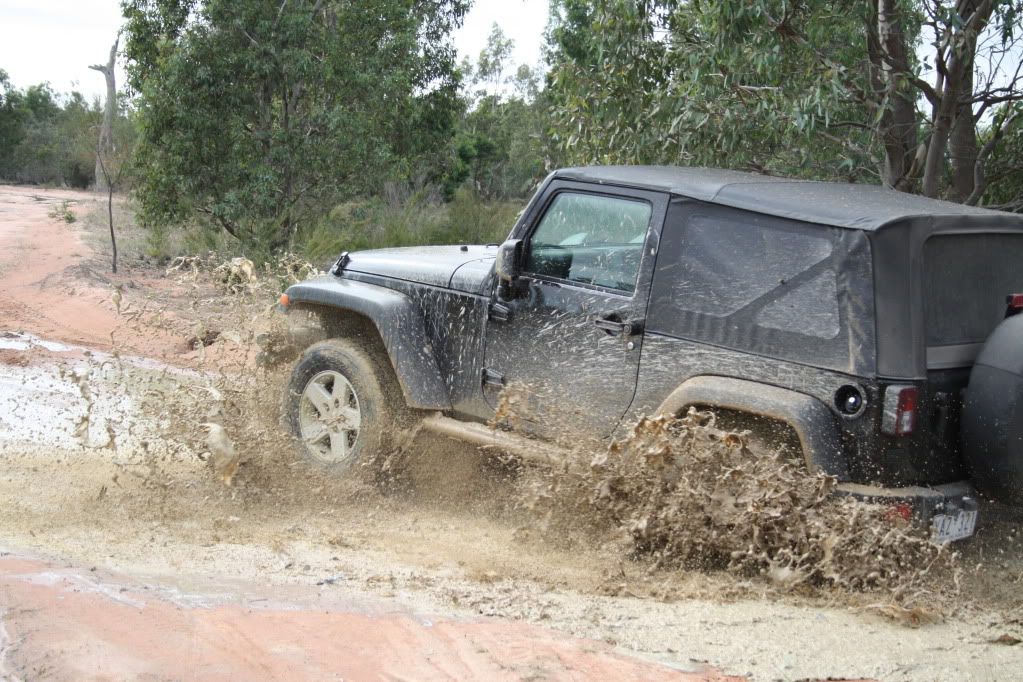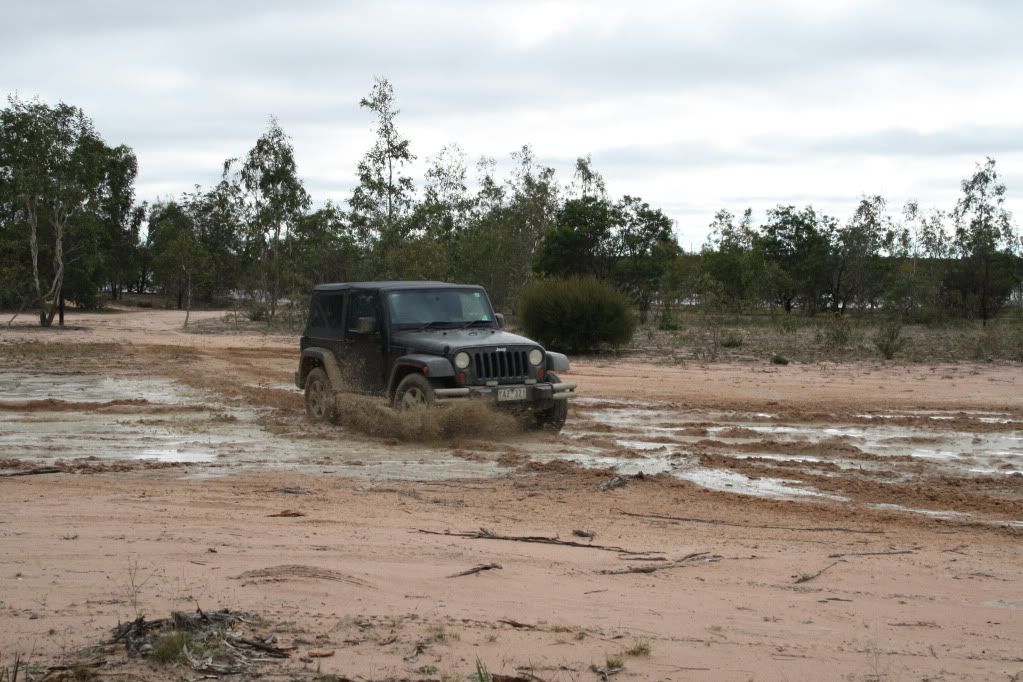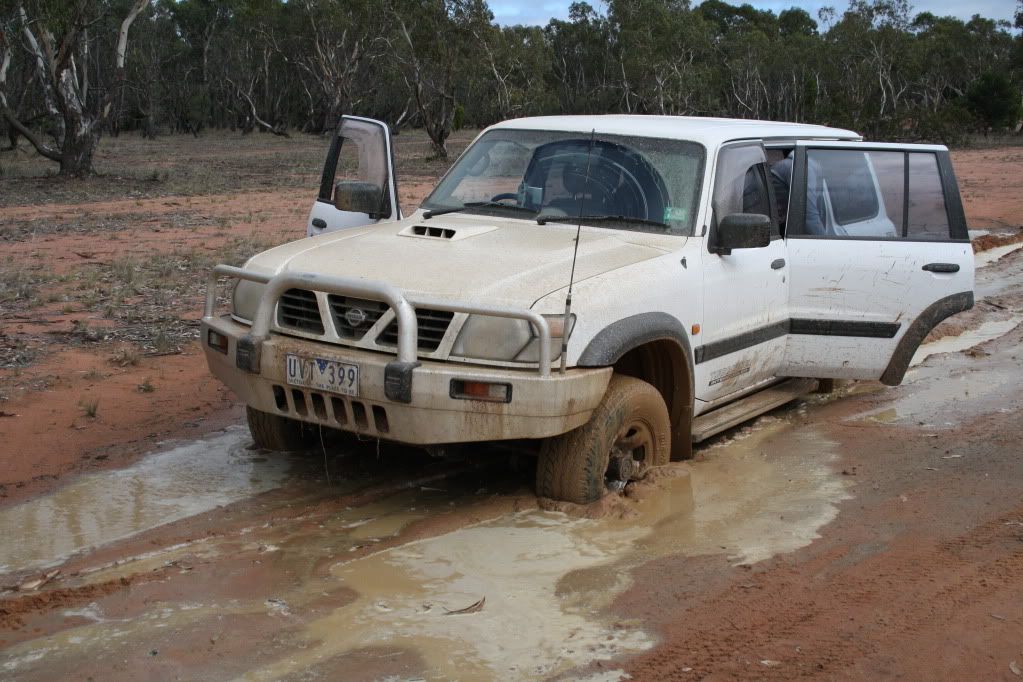 Bogged! Those bald street tyres will get you nowhere!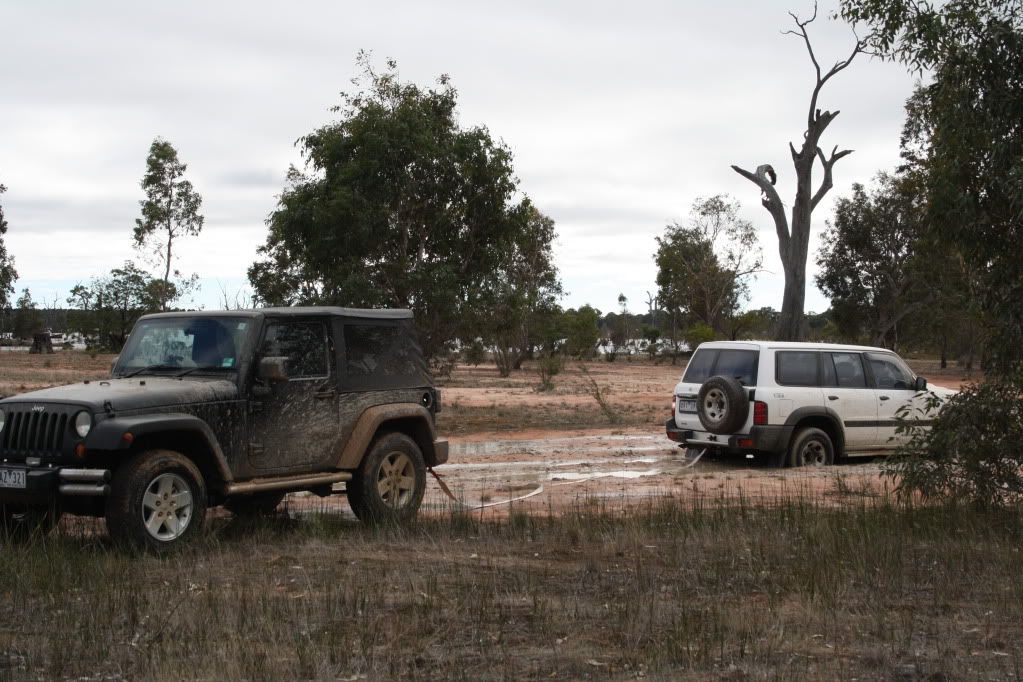 Jeep to the rescue.
Having a go at the same section - let's see if the Jeep can make it through.
Easy!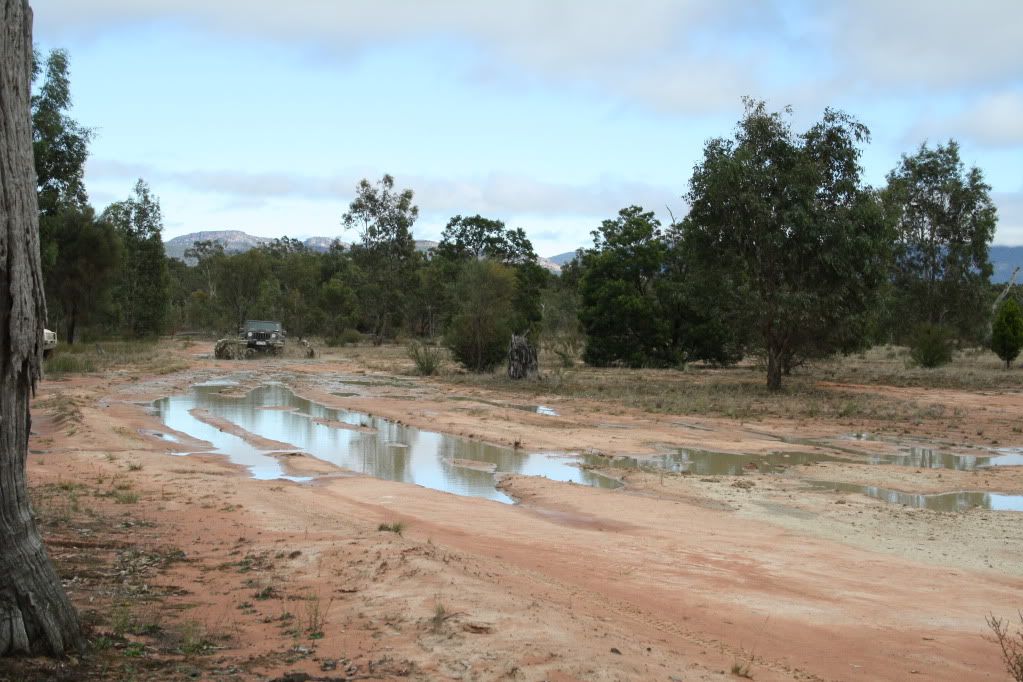 This much fun should be illegal.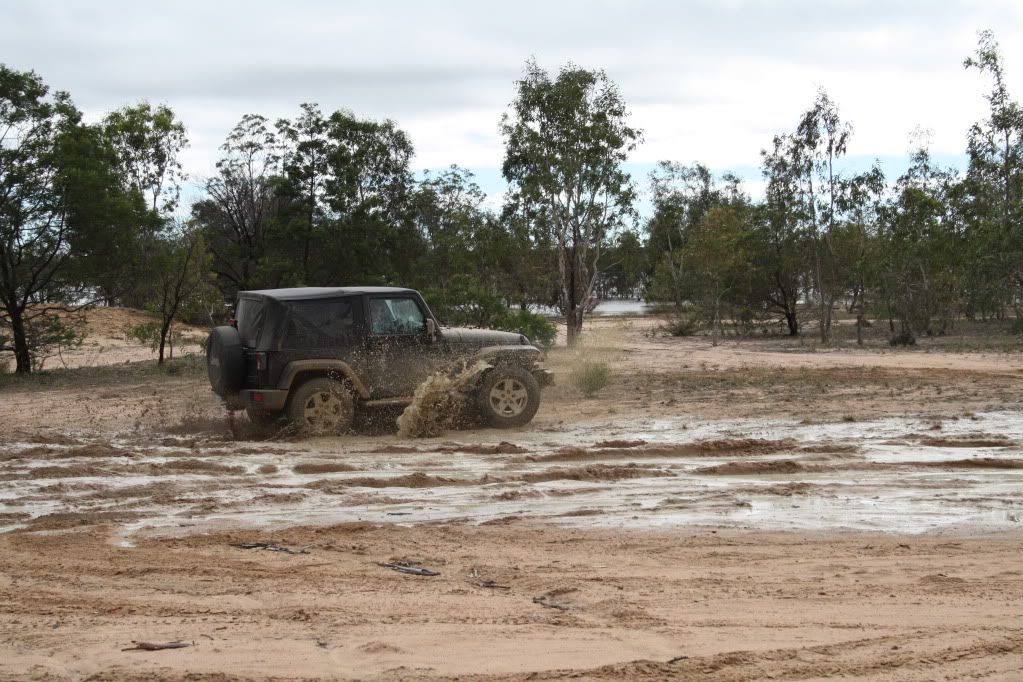 Girlfriend's first time in 4wd. Drove around the edges a bit and gradually made her way in as her confidence grew.
She had an absolute ball.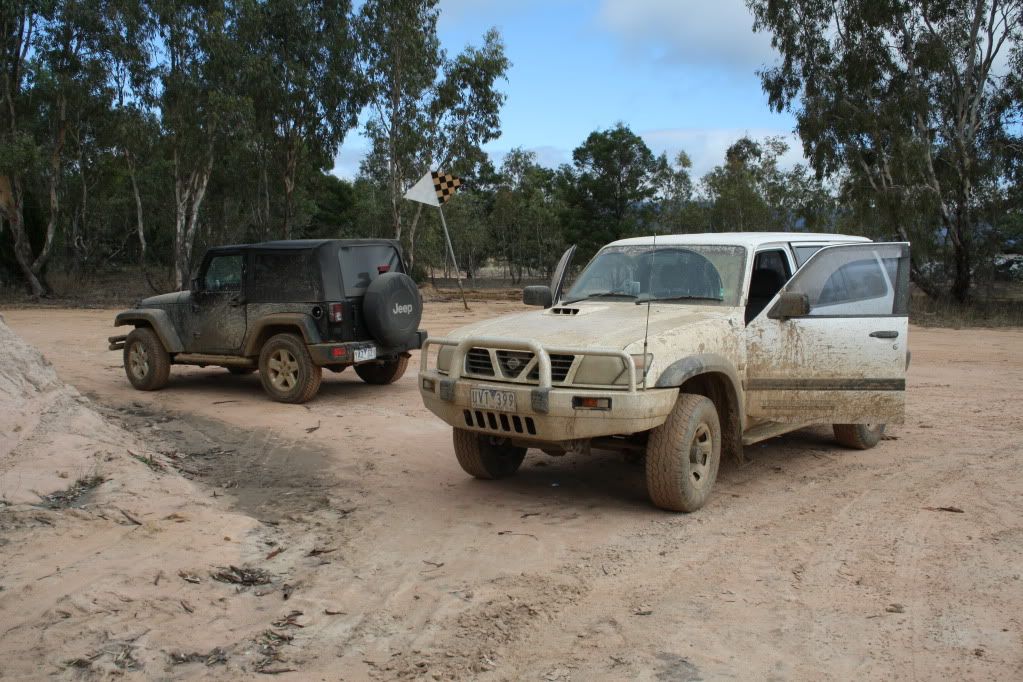 The aftermath.
Drove two and a half hours home like this.
My new phone / computer wallpaper.