Expo Run Central, PA 8-09 (Pic Heavy)
---
ExpeditionPortal.com Eastern Chapter RidgeRunner Rendezvous
This trip started as not even a trip at all. I stumbled across a new forum ExpeditionPortal.com, where i joined up hoping to find some people from my area to run some trails with and go camping. Little did i know what i was getting myself into. After a little time on the board Mark (Haggis) made a post about the PA folks getting together again, i was definatly in to hit some new trails, and a few i had already explored on my way home from York, PA.
As the time got closer i got the Jeep ready to go for the long ride, We were to depart from Erie, PA and head to Houtzdale, PA for the first night, this was gonna be a solo run as the GF, Alexis, didnt get off work until late and everyone had already headed to the campsite.
The Jeep was packed the night before, all that was needed was to stick the cold stuff in the coolers and shove them in the Jeep.
We embarked for the near 180 mile drive and made decent time, we ran 322 most of the way as im not too fond of the Interstates, and they are rather boring. We did have to jump on I80 for a small portion, as soon as we exited the Fog thickened up. Visibilty was cut nearly to 0. The Fog lights were clicked on and we kept on trucking, hoping to get to camp before dark, as we had NO idea where we were headed.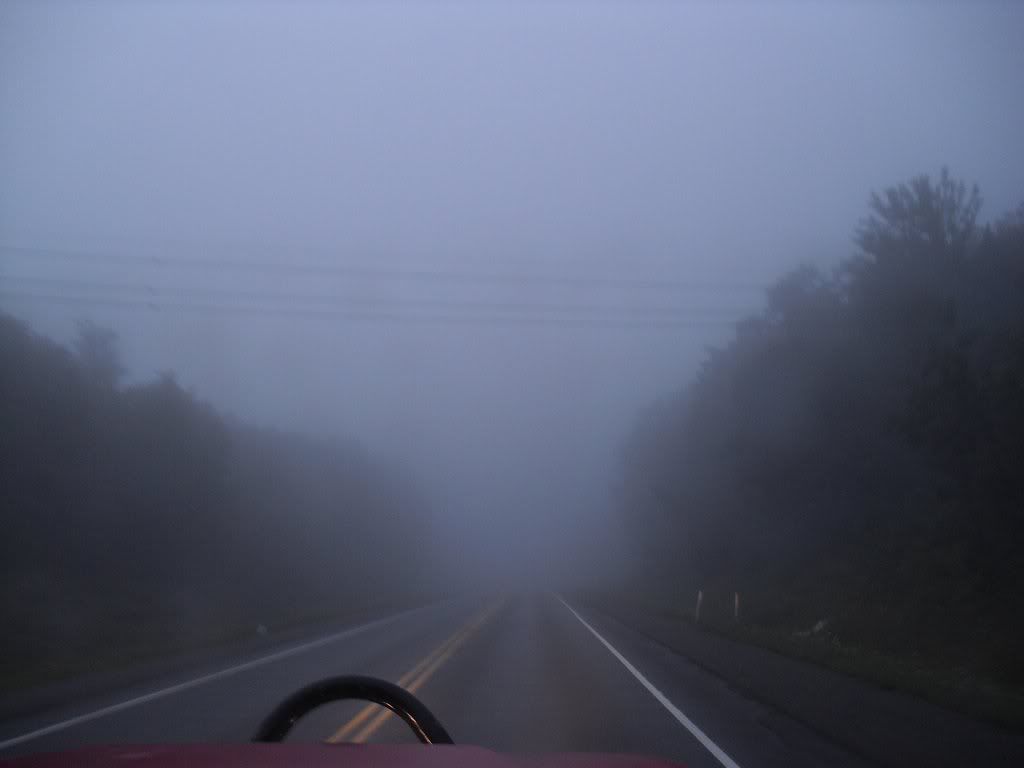 We arrived in houtzdale, and it was dark. I called Al on the phone and tried to get directions, they kinda made sense, so up i headed, on what he called a road (More trail like than anything.) We arrived at camp and found everyone else set up, we popped the tent up, hung out for a bit and everyone decided it was time to call it a night, as we needed to get an early start the next morning. Little did i know sleep was going to be limited, between a possible bear noise (A certain someone snoring) and the voices and sounds of vehicles running around close, i didnt get much. Needless to say i was going to need those energy drinks that were packed the next day.
~Saturday 8-29-09~
Morning came and we got to see where we had acutally camped, near a nice little lake.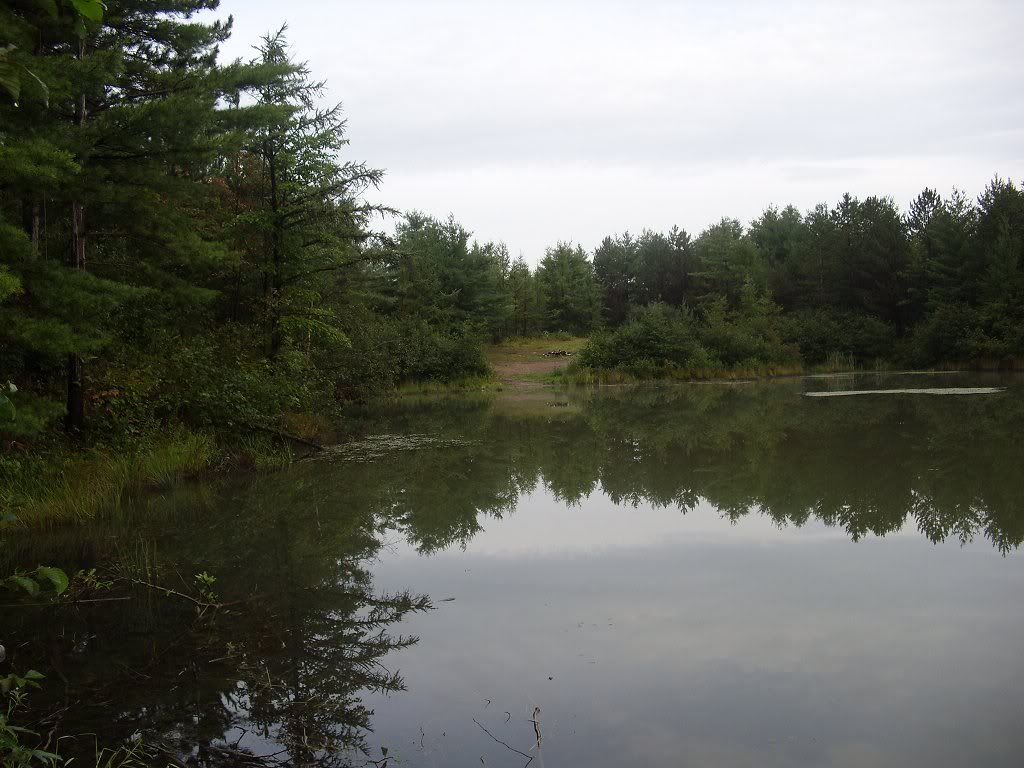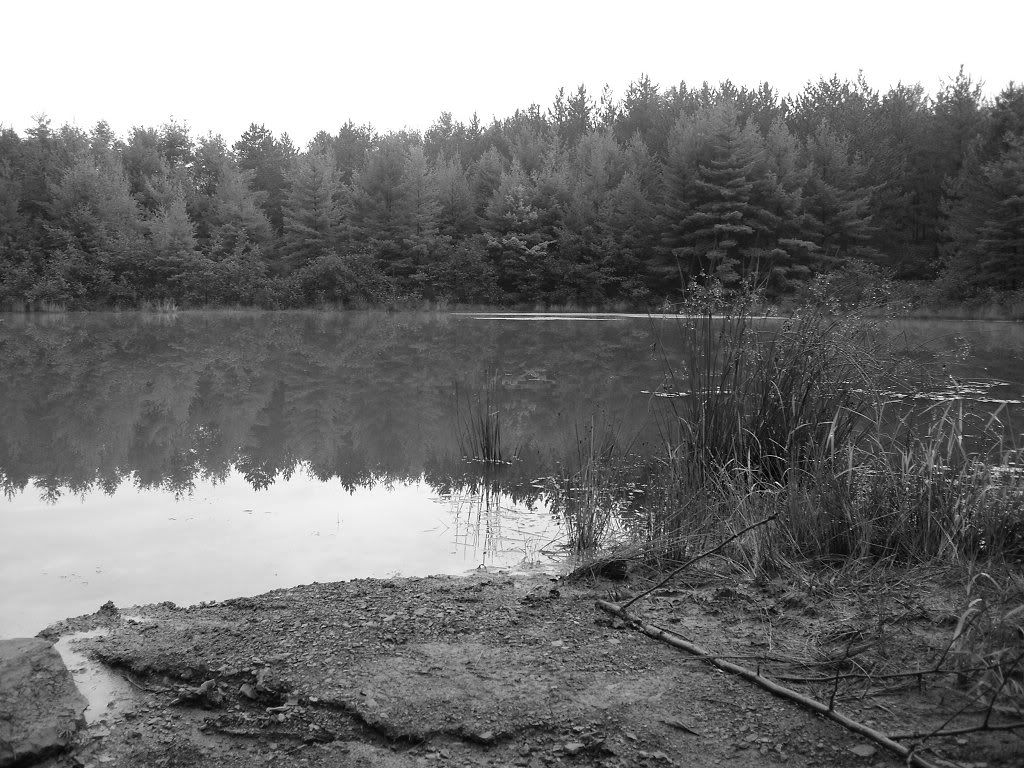 I also got to see a little of the aftermath of the ride into the campsite. (Little did i know this wouldnt be anywhere near as dirty as it would get)
Everyone started making breakfast for themselves and tearing down camp. We tried to make breakfast only to find that our near new stove quit working. The regulator broke somehow and wouldnt let it get fuel. A fine example of you get what you pay for, it has since been replaced by a top-o-the-line coleman. HAHA. After everyone was packed and got food into there stomachs we started making our way out. The trails out were very sloppy making it interesting in places, and i was warned to stay away from some of the mud holes as they were to be bottomless.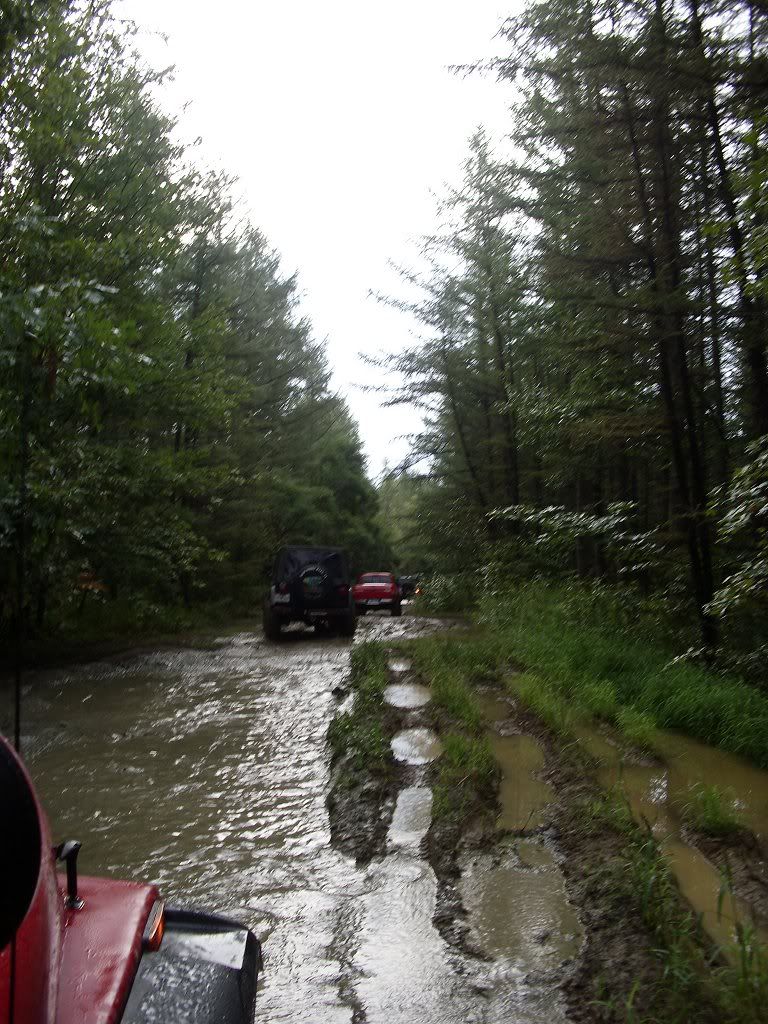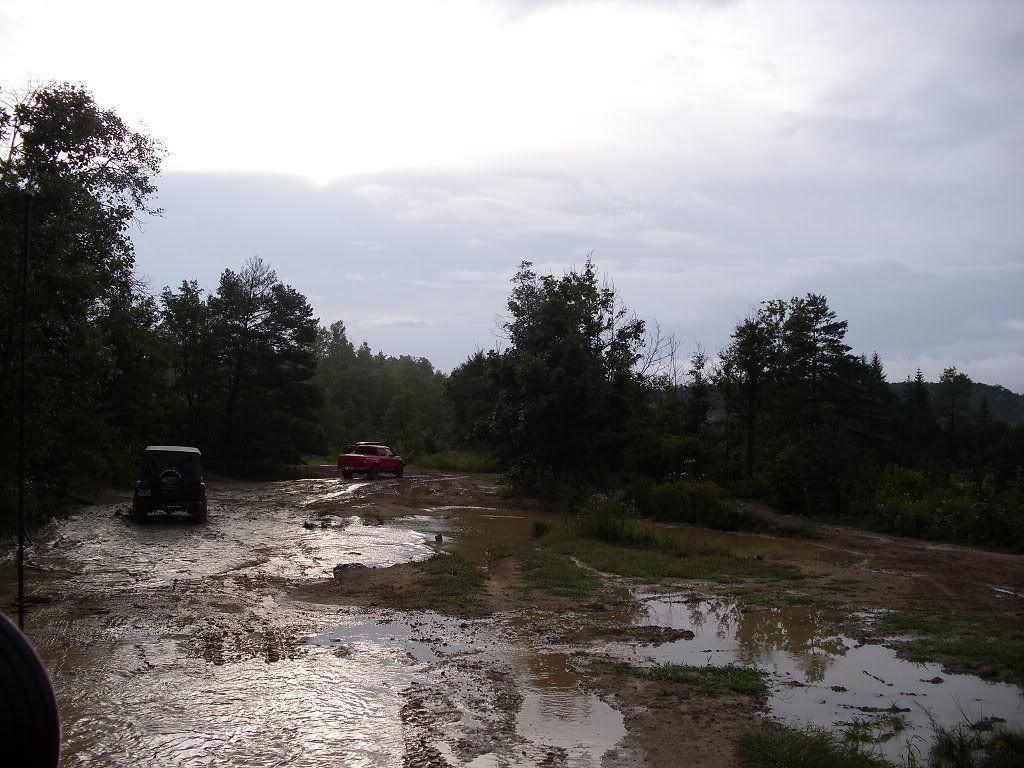 We came across a nice little creek crossing for everyone to run across, it wasnt too deep, but just enough to get a nice feeling.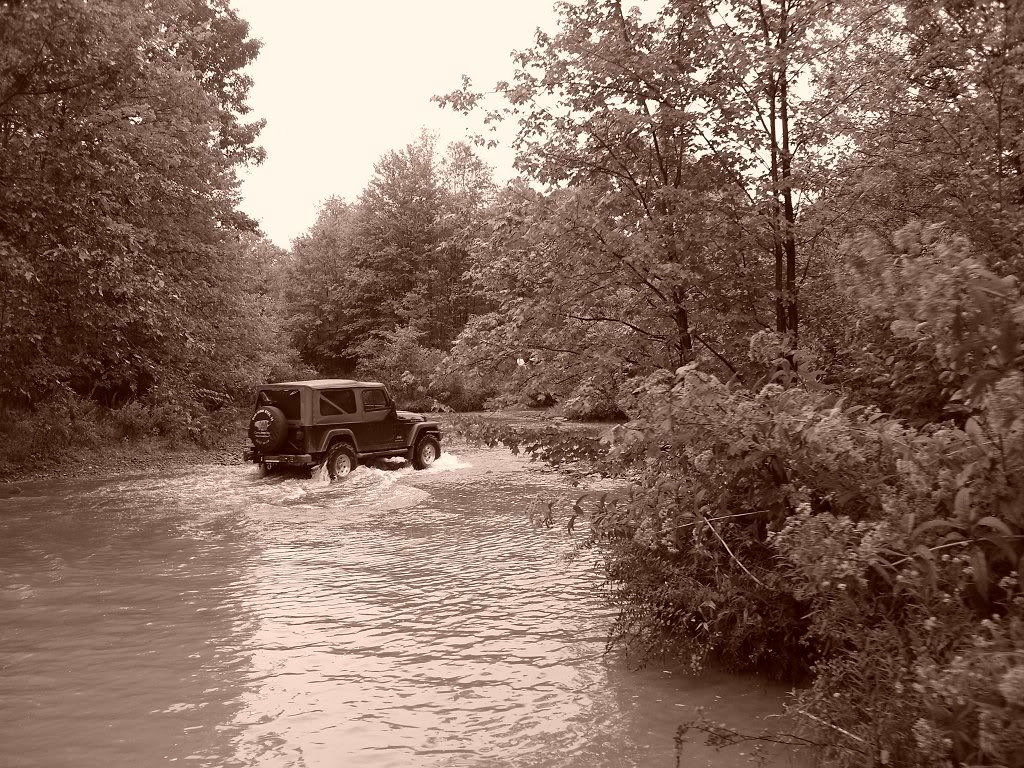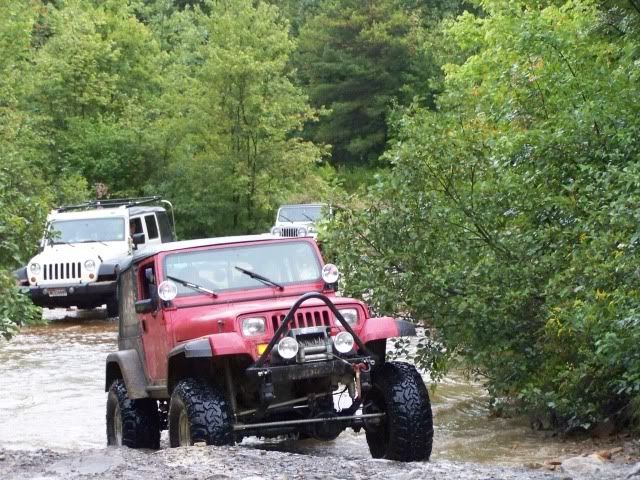 We then continued down some more muddy mucky trails, it seemed like we were going to come out in another state. There were tons of places to explore here and i could spend days checking everything out.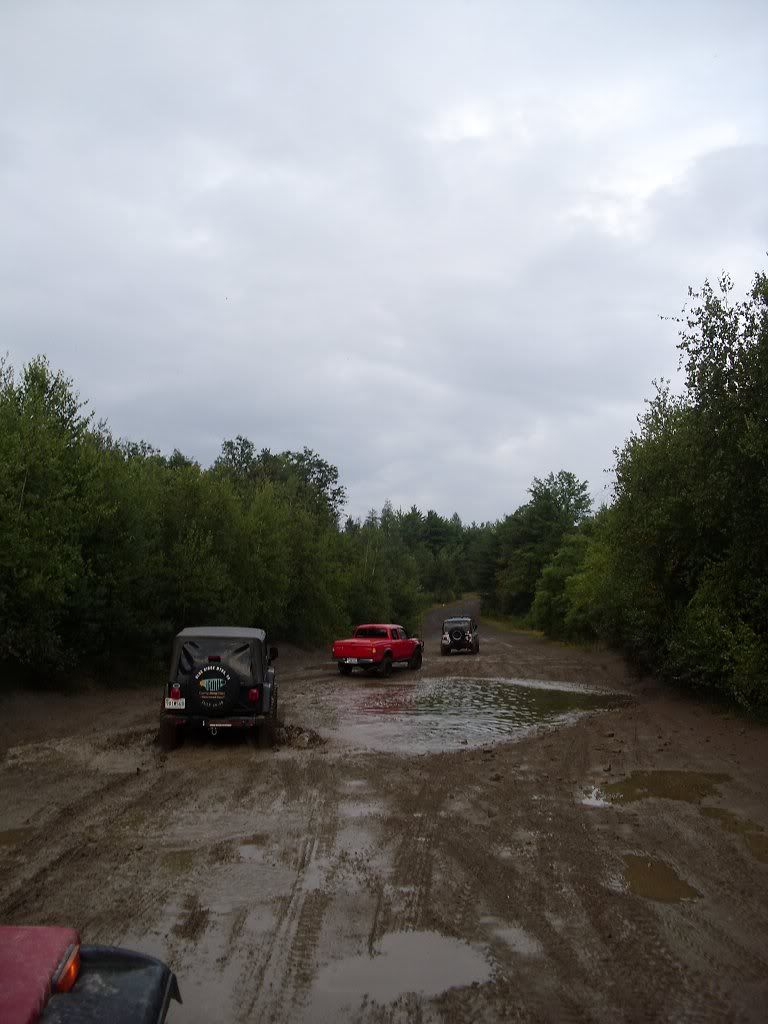 We then came to a small playground area with a few hillclimbs, Al mentioned to me there was a nice V-crevice to run and i was immediatly in.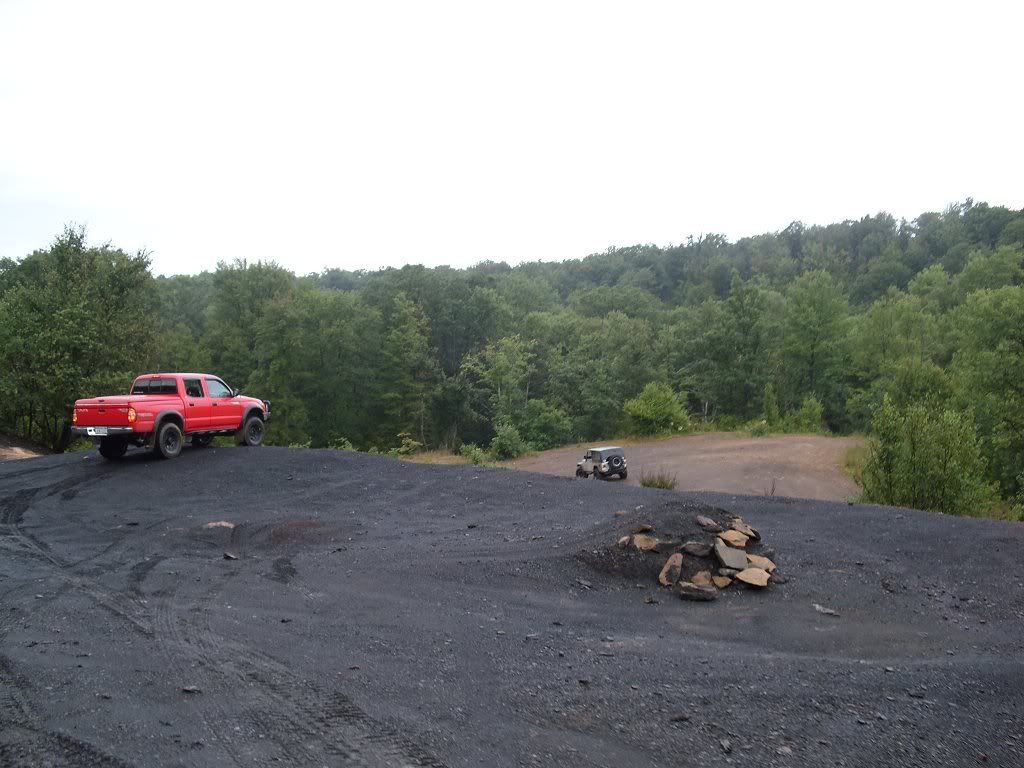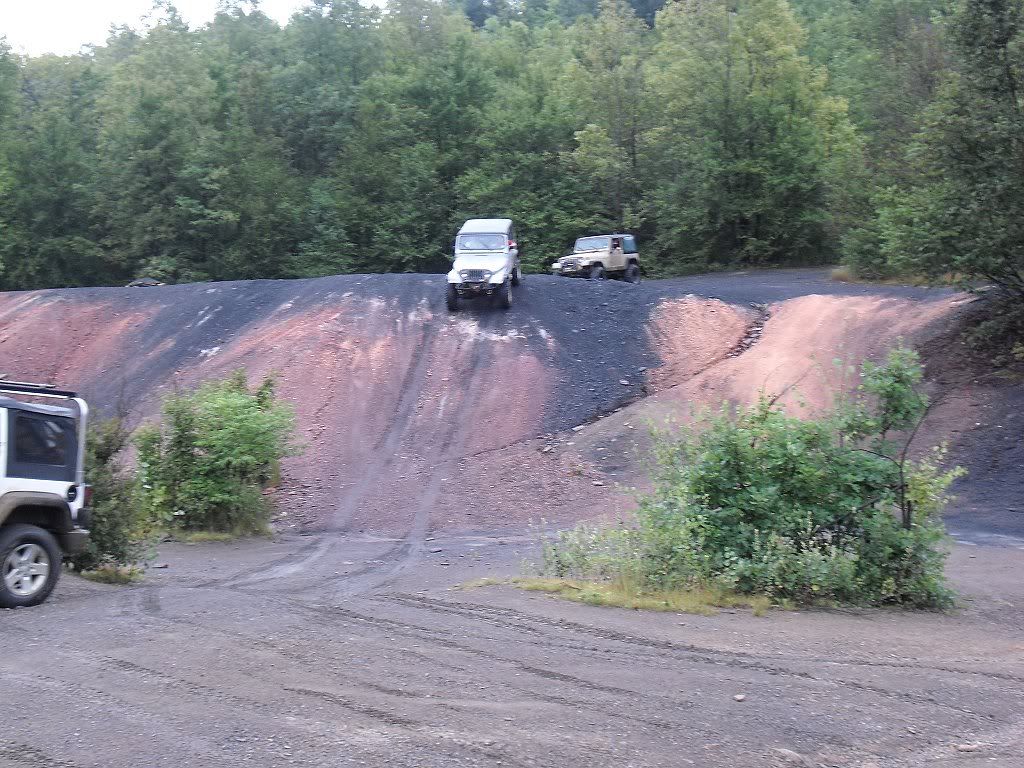 As everyone played on the hills (and David nearly rolling the 4dr JK) Al and I ran the crevice, super fun, super flexy section. Al got a little airtime by choosing a diferent line. It was nice to have to click that rear ARB in.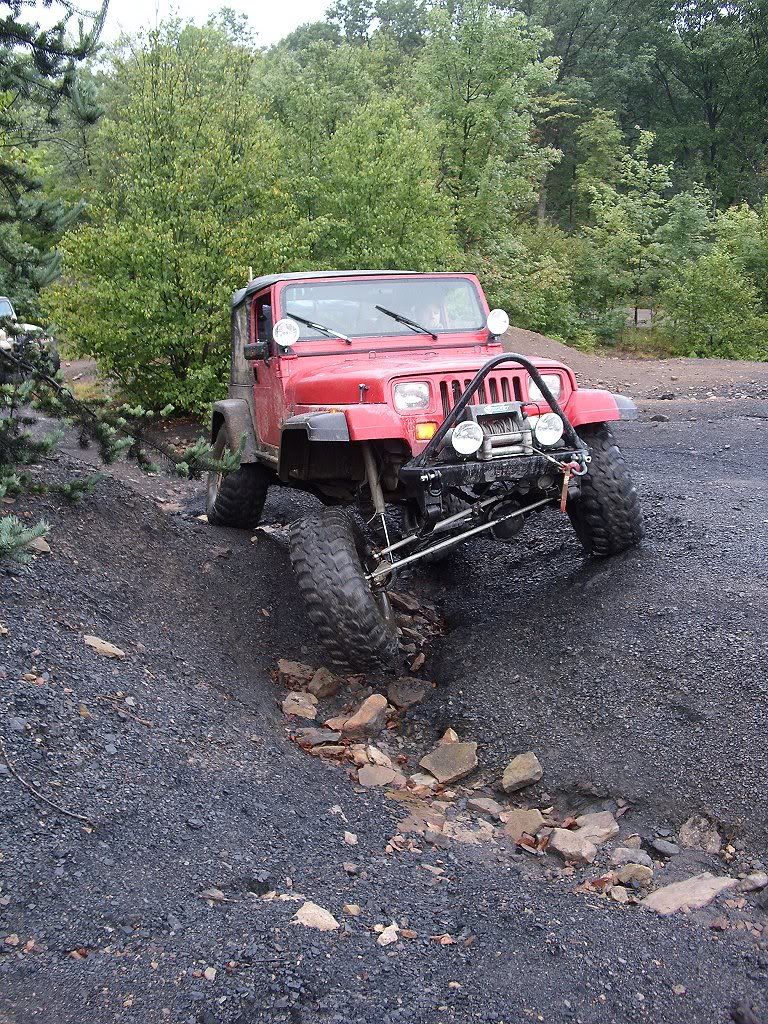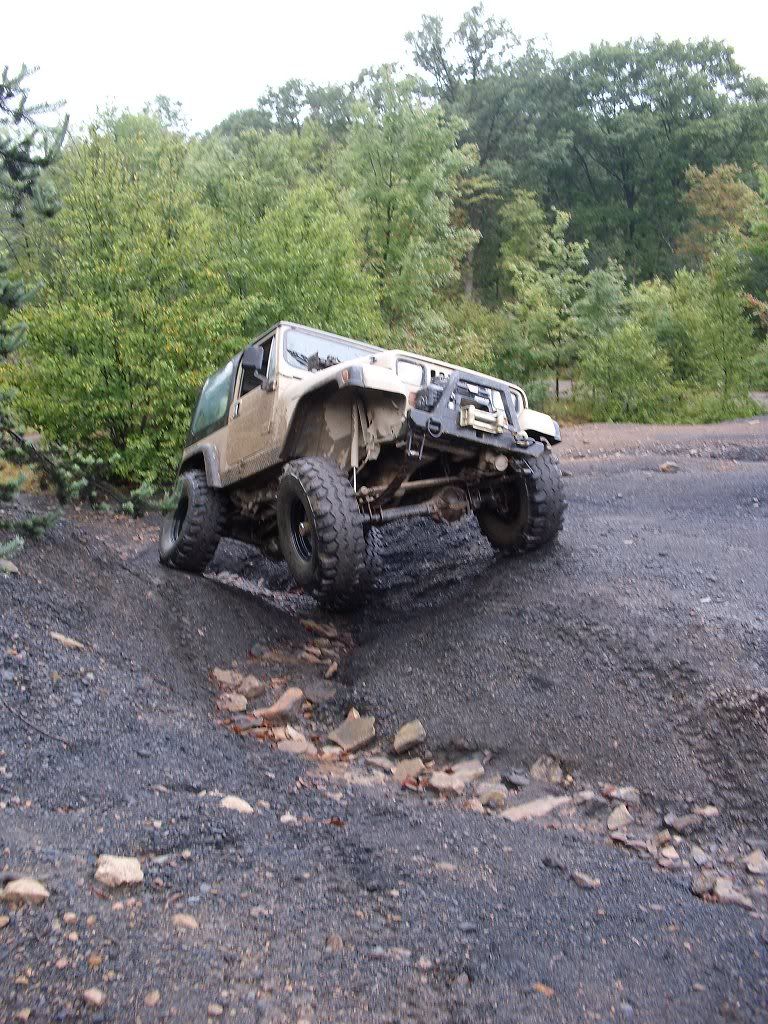 We needed to keep moving so up a trail we shot to get us closer to our first destination.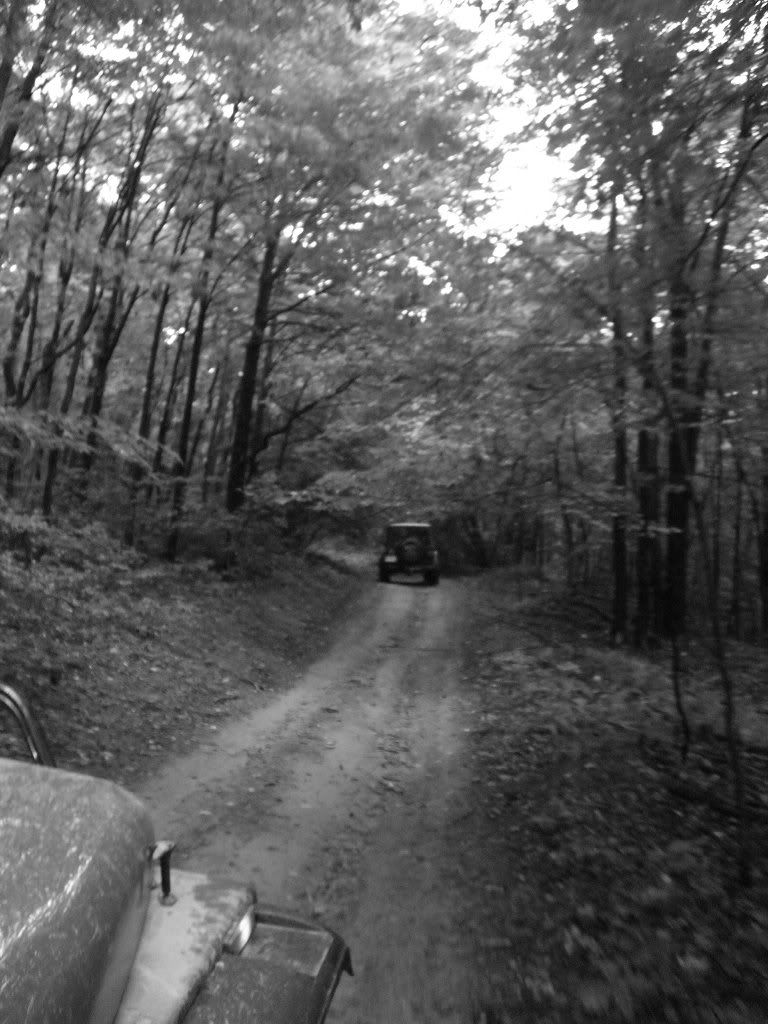 We headed up and down and up and down for what seemed like forever with no sign of anything in our sites.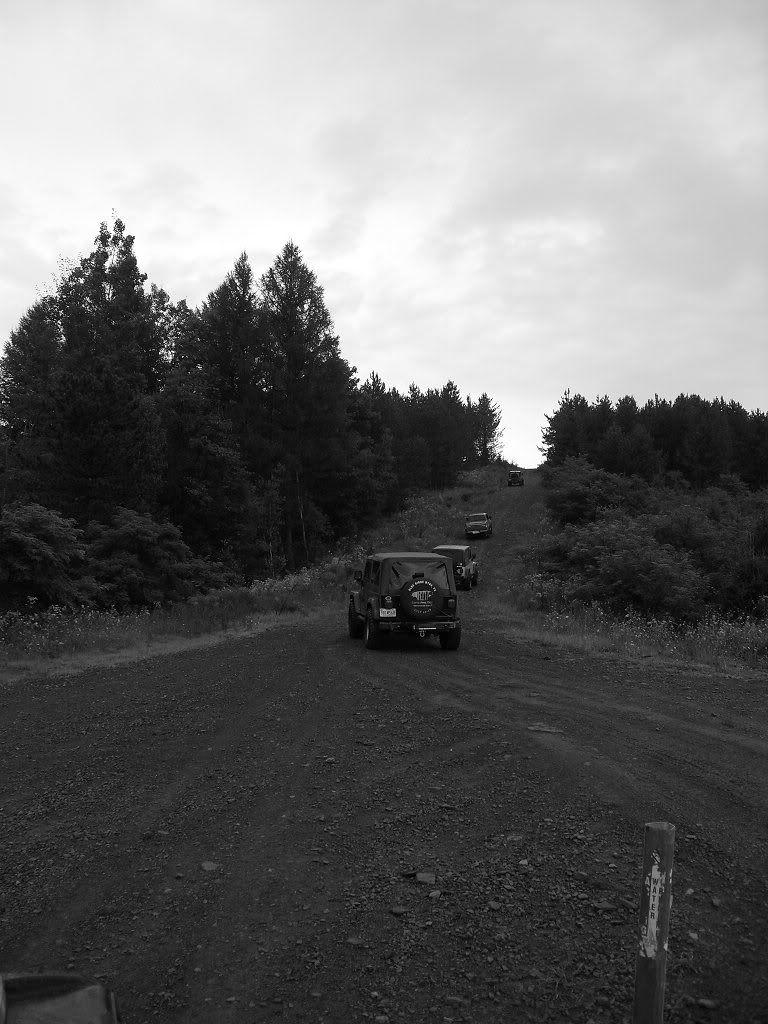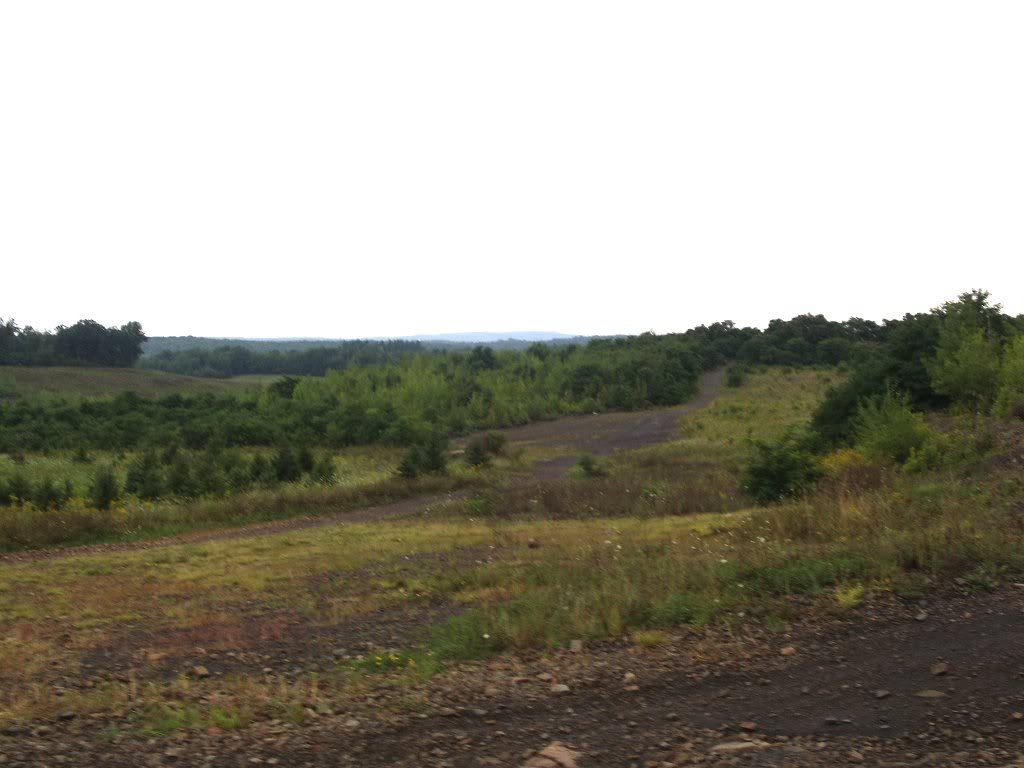 Finally onto pavement to run into town to fuel up at Sheetz, grab a few supplies and then off to the RothRock SF parking lot to meet a few more folks joining us.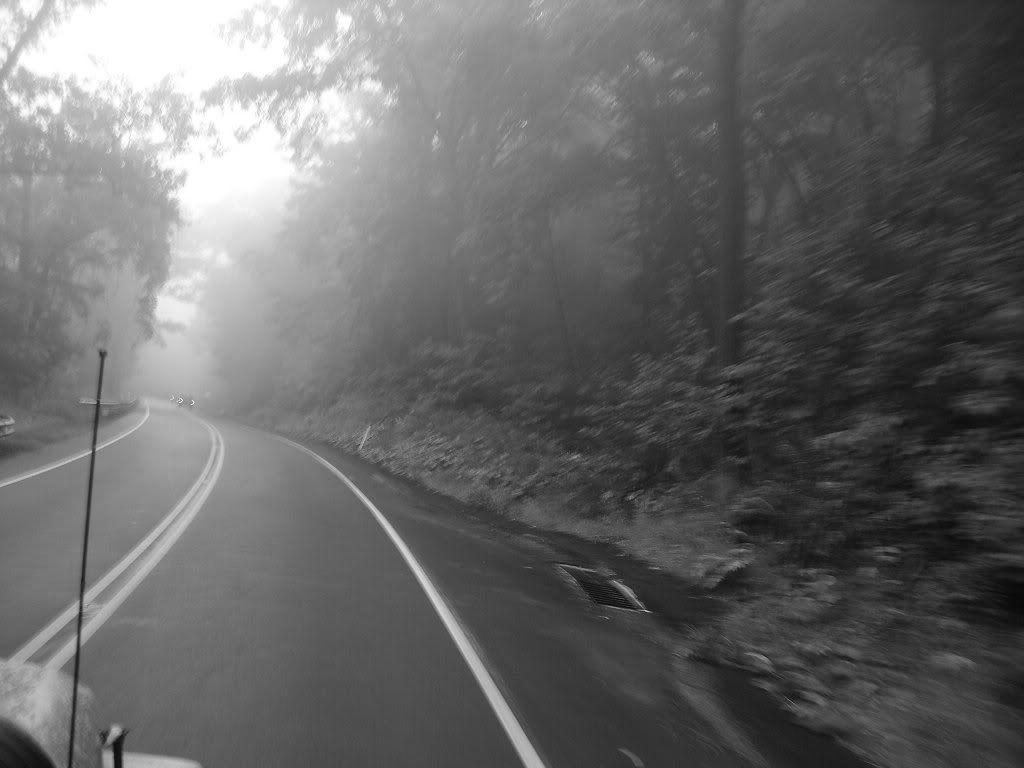 As we arrived at Sheetz we found Sven, who was supposed to meet us at the trailhead, fueling up, so we all did our thing and immediatly jumped back on the road, only to realize we left Dave at sheetz. (Sorry Dave!) We got to the trailhead and chatted for a bit and loaded up to run some forest roads.