Registered User
Join Date: Jul 2007
Posts: 2,353
Evans Creek, WA 6/25/2010
---
I met RBXJ and Barb/wife at Evans for a little Friday seat time. We had a ball! While waiting on Rob & Barb at the trail head, I met a guy name "Willy". Driving a 1973 Fj40, locked all around on 36's, he'd trailer'ed it up there. According to Willy, he'd been there a few times, but, wasn't familiar with the trails so I asked if he'd like to tag along...
Rob & Barb showed up and we started the afternoon on the 102 trail.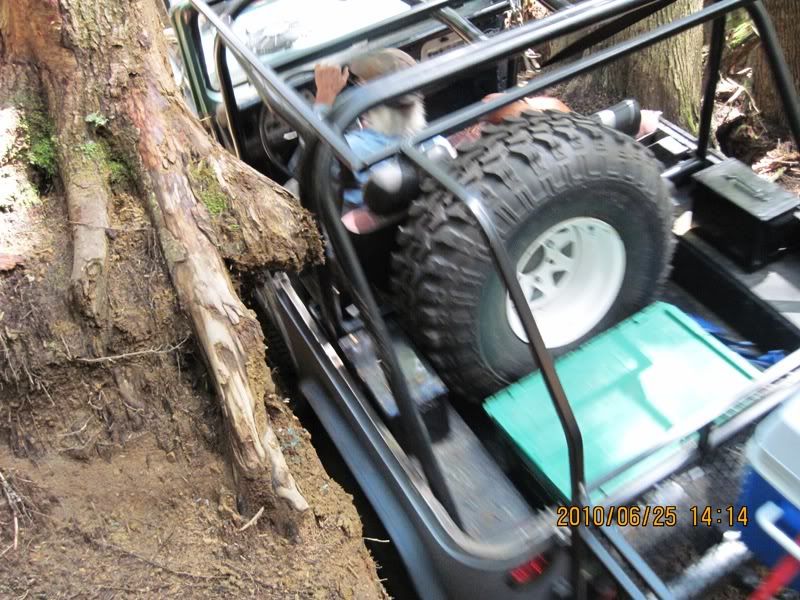 That gnarly spot about a 1,000' up from the bottom was fun and doable today without a winch. That said, the tree root in the picture above was going to get a piece of somebody...I was in the lead, and upon arriving at this spot I tried it going easy on the expensive pedal, and made it through here after 3 or 4 attempts. Willy was next in his Fj. He too had a bit of trouble and finally gave in to romping it! RBXJ, having watched the two of us struggle a bit just went balls to the walll!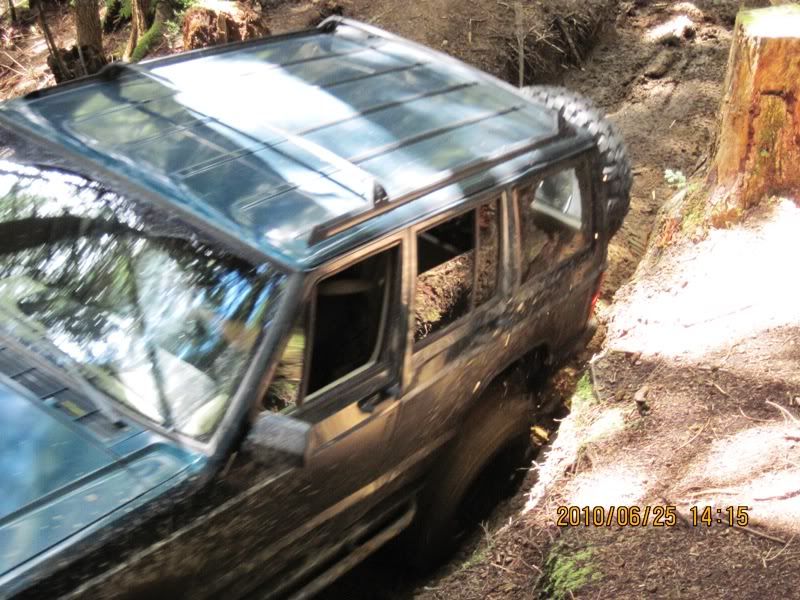 Look closely...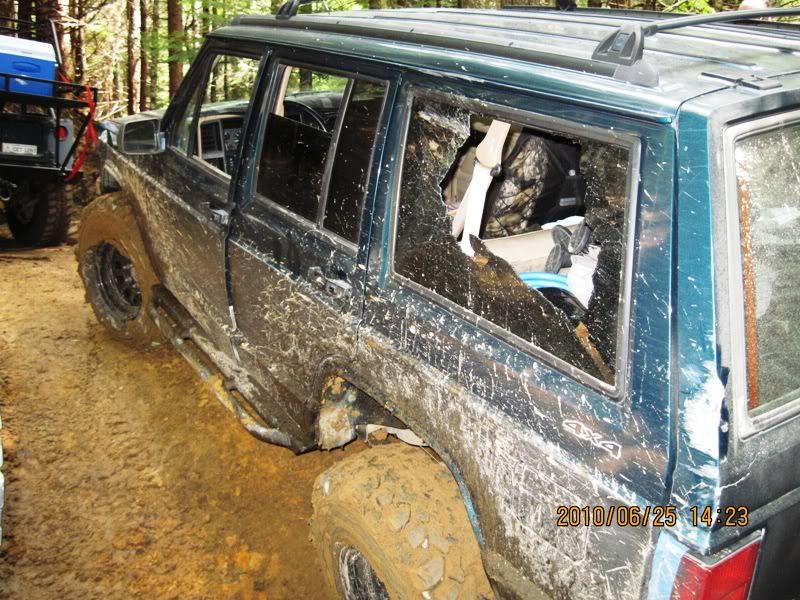 Yeah...well, he canibalized his AC for OBA. Now he has OBA and AC! Rob grabbed a trail/garbage bag and we all picked up the pieces.
The 102 trail was tame today and we made it without further incident to the top where we took a few minutes to decide which trail to do next & check over over rigs. We decided on the 198. I didn't get any pictures of our trek up the 198. Once we got to the the intersection of the 198 & 520, Willy provided some beverages and we talked story and wondered which way we should go. We elected the upper 520...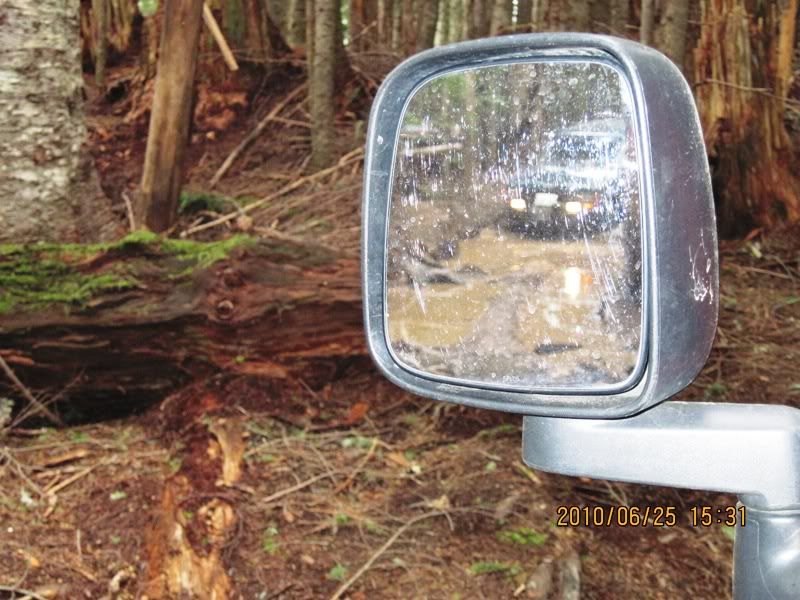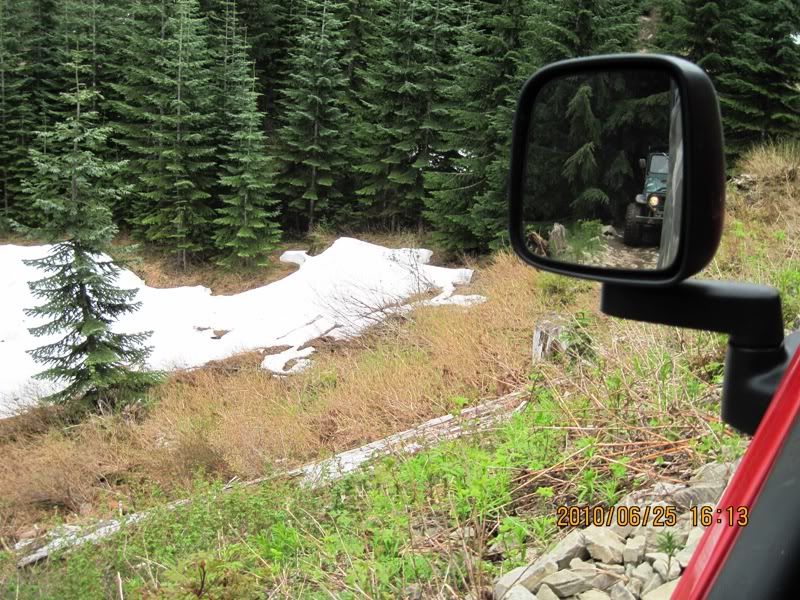 There were still traces of the late winter snow...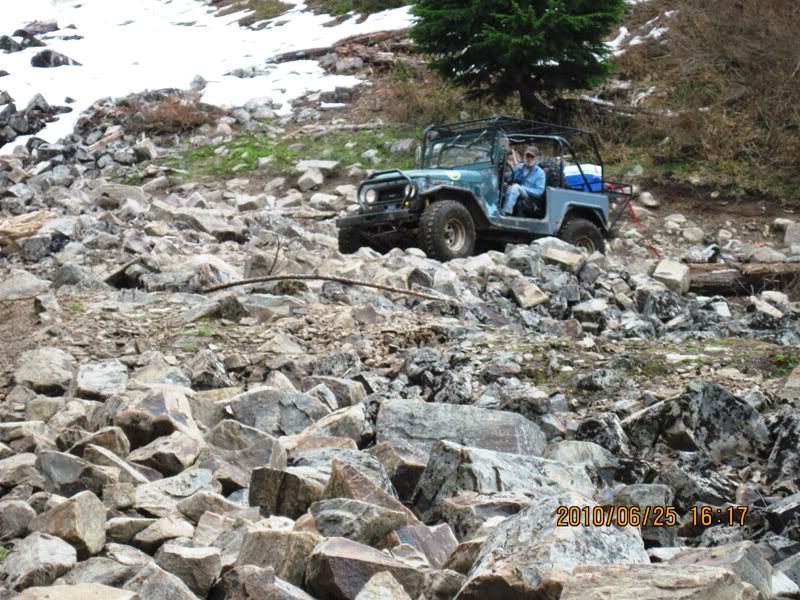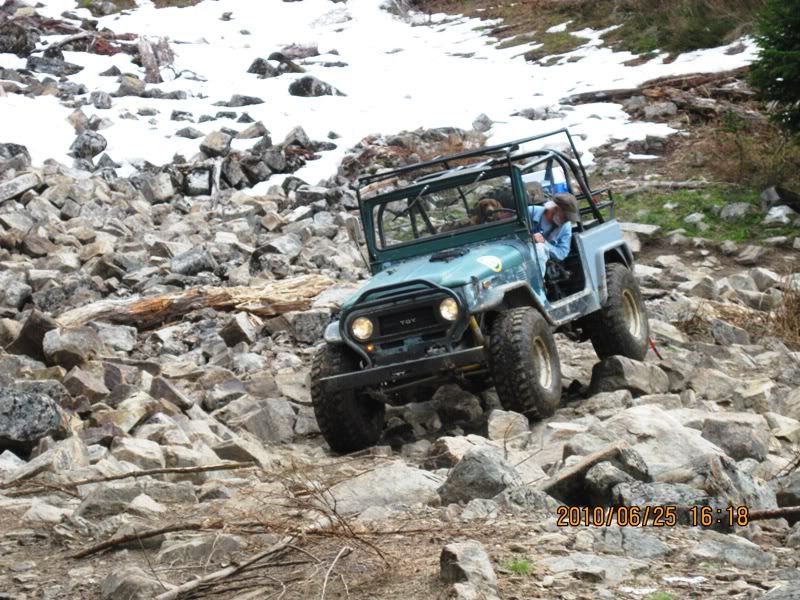 Always in fashion, Willy was sporting a red streamer! Here's Willy, relegated to the rear of the pack because his V8 exhaust was miserable to follow! That's why I got so many pics of his rig...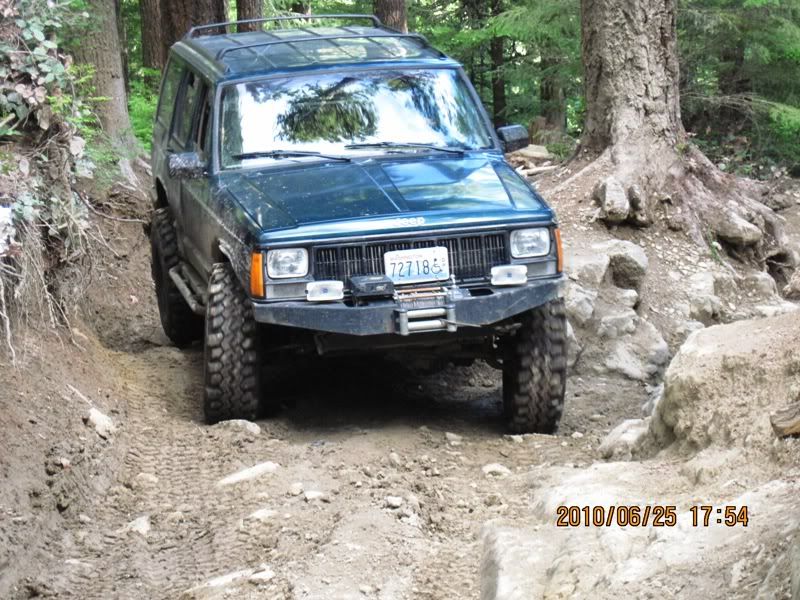 After the upper 520 we decided to head back the trail head and give the lower 311 a go. On the way, we passed the restrooms where Willy's truck & trailer were. Willy, veered off and headed for his truck & trailer while Rob, Barb & I headed to the trail head. Once at the bottom, Rob, Barb & I talked story and waited for Willy. The clock was ticking and we weren't sure if Willy was done or not. He didn't have a CB in his rig, so there was no way to confirm anything. So, we decided to head up the 311 without him...
Here's Rob coming up Window Breaker Hill on the lower 311. We were all worried that he was about to get a matching rear quarter window...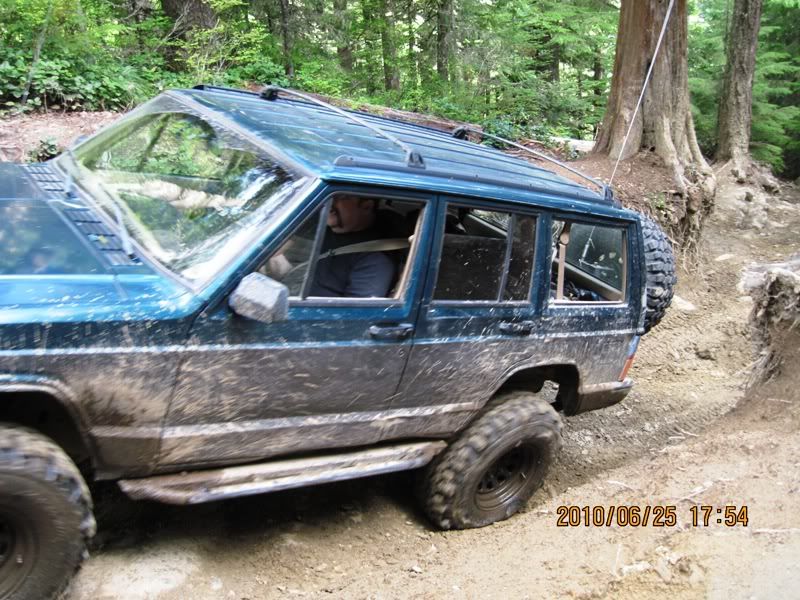 Window Breaker Hill was no match for Rob's skill on this day! Without incident, Rob, Barb and their Xj came through unscathed...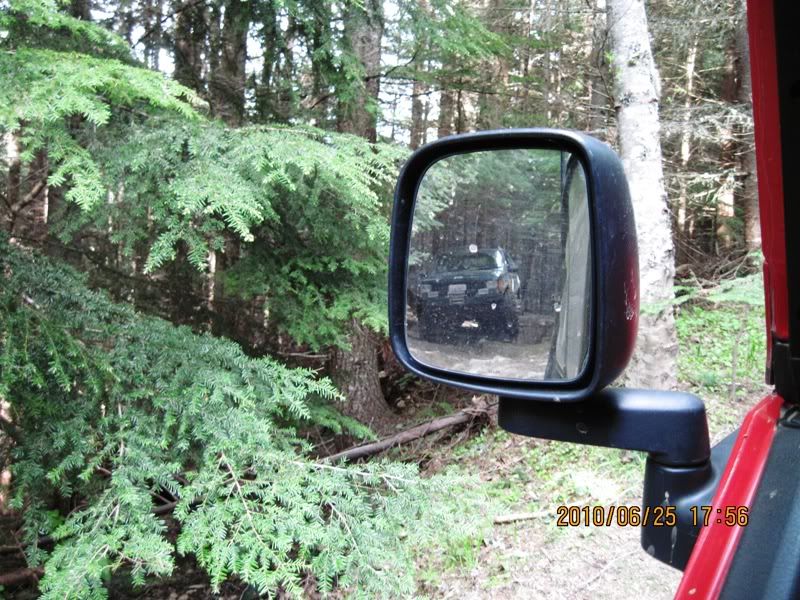 That was the end of our trail running day. See you guys later!

At the bottom of the recently re-graveled and tremendously improved access road, we aired up, talked story and said our good byes. It was a great day. Thanks to Rob & Barb for posting up their intents on WAVJC, I got a chance to tag along. Thanks guys...
~John
Currently Active Users Viewing This Thread: 1

(0 members and 1 guests)
Posting Rules

You may post new threads

You may post replies

You may not post attachments

You may not edit your posts

---

HTML code is Off

---