Dead as Osama Bin Ladem batteries? Hmmm...I had batteries but forgot to snap pics of our struggles. Perhaps "forgot" is a bit misleading, eh? Yeah, more like "ain't no body gonna see our f-ups!"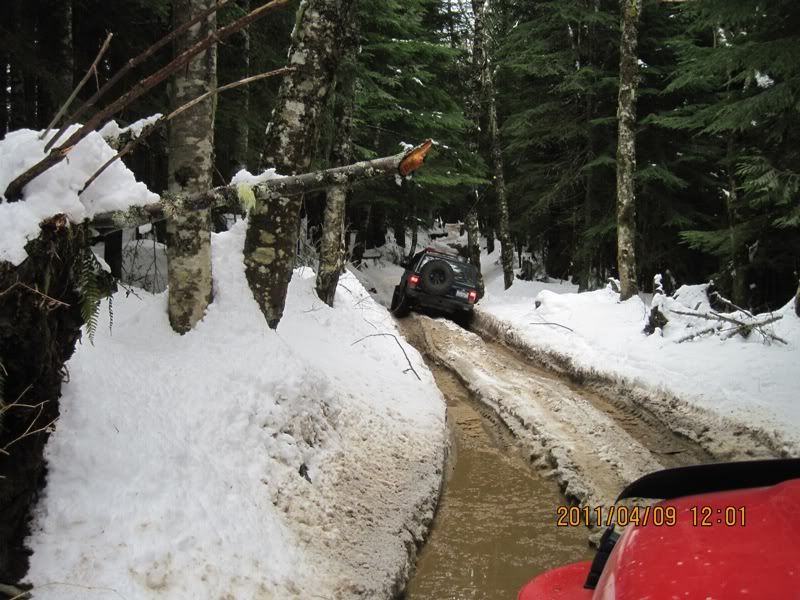 The lower 311 was just fine & uneventful..until we got to what many call Window Breaker Hill. Since ragtop Tj's, Yj's & Cj's, don't have rear 1/4 windows to break, that would leave hardtops & Xj's as being responsible for the moniker...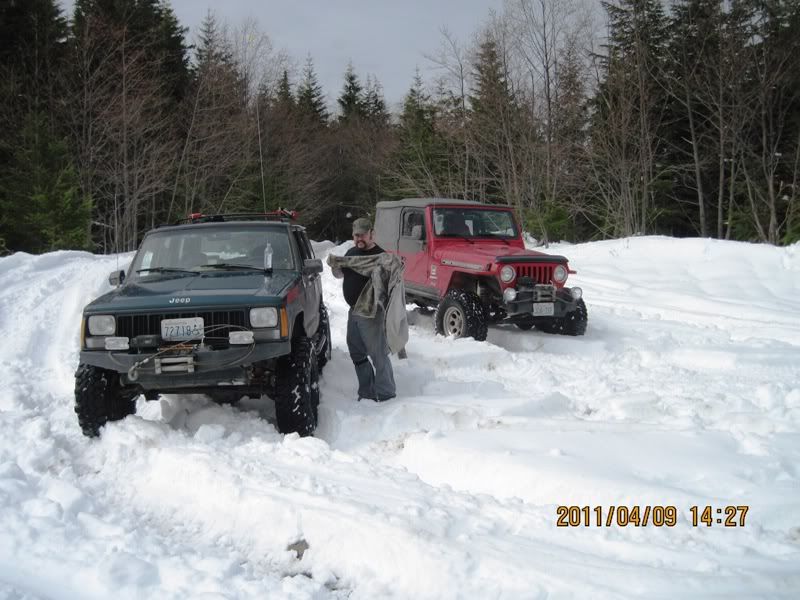 The winching worked up a sweat...
Easily remedied by removing some clothing.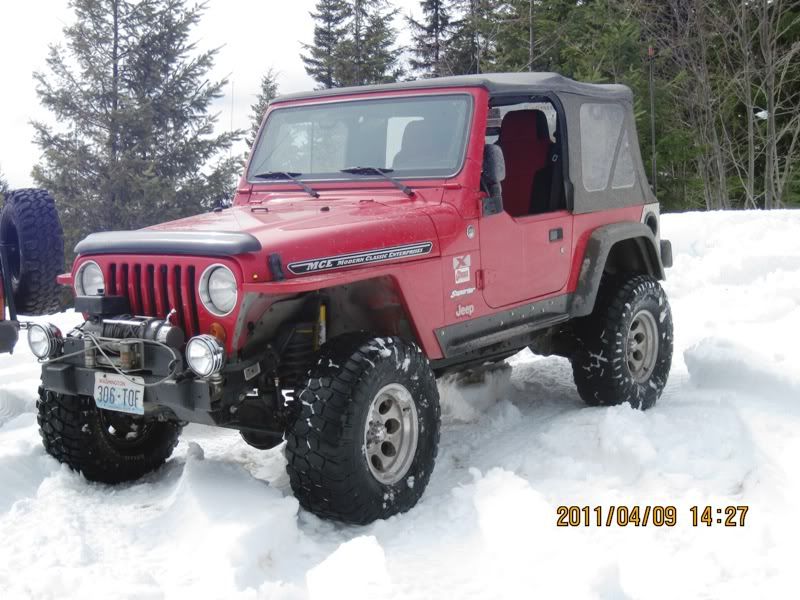 Once we got to the end of the lower 311, we stopped to eat a bite & gab a bit. It wasn't long though, before mother nature beckoned Rob...so we set out, on a journey to the campground where Mother Nature's call could be dealt with accordingly.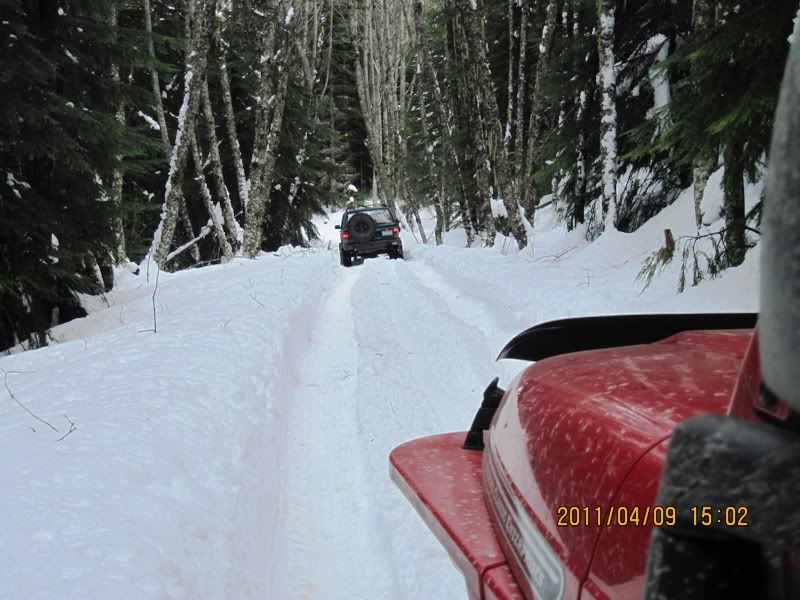 I'd never seen ole Rob drive so darn fast! Guess he had to go pretty bad...
He's up there somewhere...
I must be catching up, there's the campground up ahead.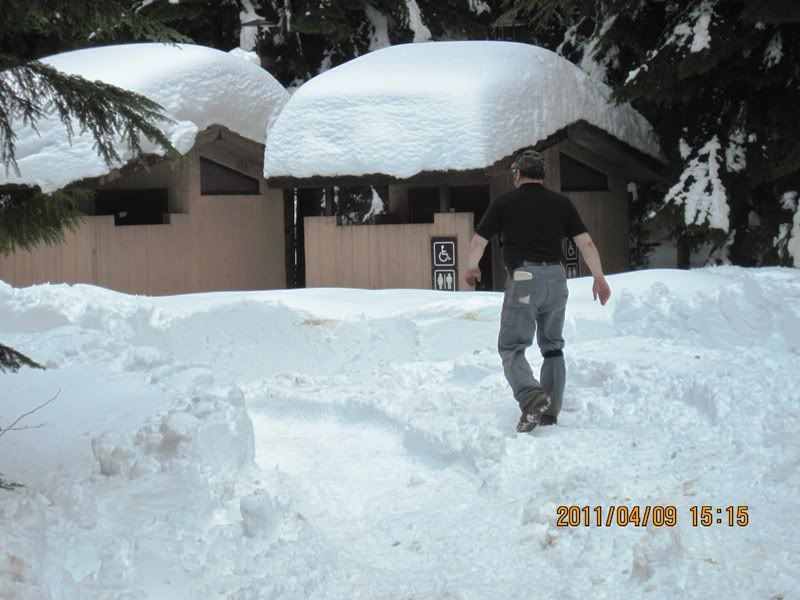 And there's Rob! Hurry up, man!
Barb stayed in the warm & dry as Rob headed off for the cold & damp...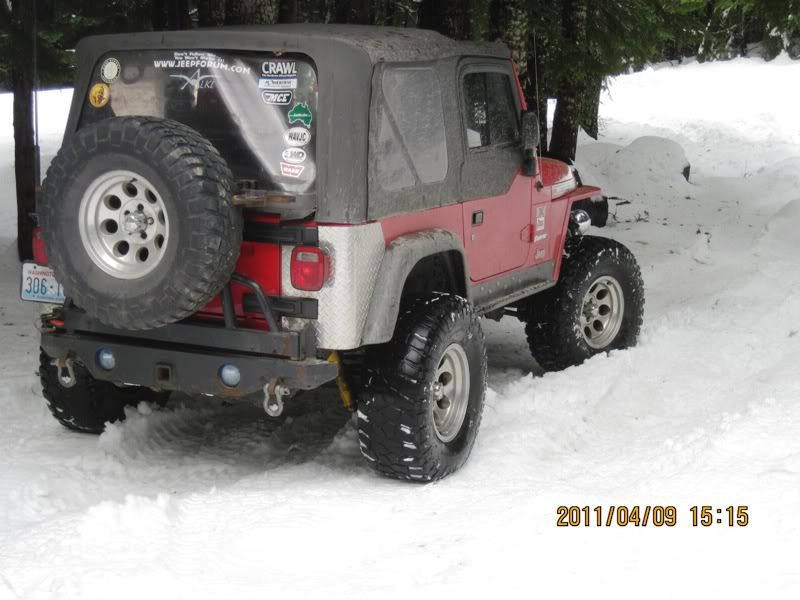 And I lurked around the outside like a crummy paparazzi on a mission...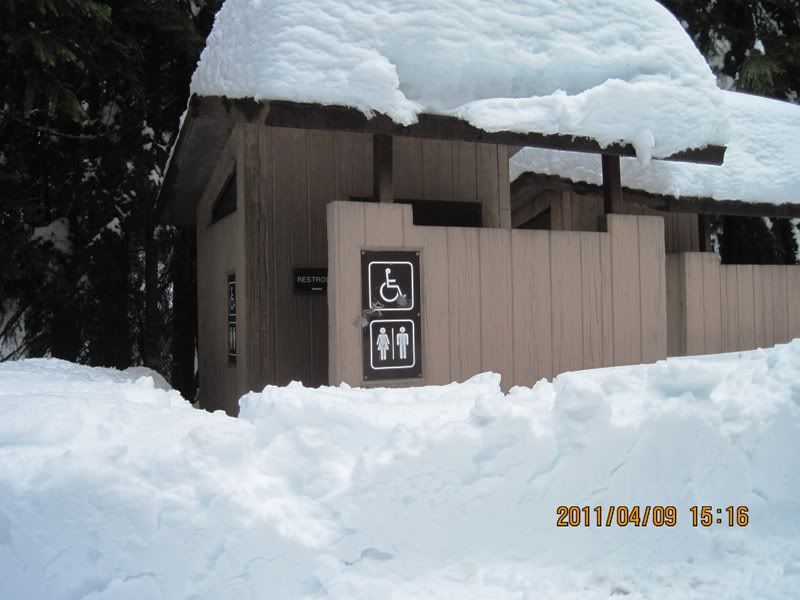 Rob, you alive in there? Hey! Rob!!!!!!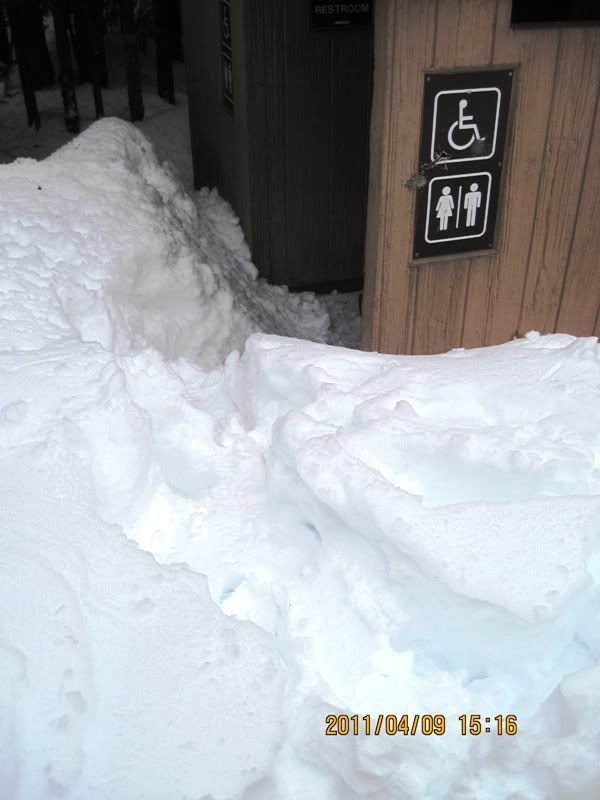 I went to check on him and discovered it was quite a trek to get "down" to the outhouse! There's was 4-1/2 - 5' of snow up (down...) here...
As I shouted & laughed at him in there, I thought of how bathroom humor & art have changed. When I was a kid, people scribbled stuff like;
"Here I sit all broken hearted, paid to *****, but only farted! IN a hurry, can not linger, look out a$$ here comes my finger..."
And below that poem was usually another that went something like this;
"Those who write on bathroom walls, roll their ***** in little balls, and those who read those words of wit, eat those little balls of s___...
There was always an etched image or two, a few phone numbers that I always assumed were put there by guys pissed off at the girl friend, wife or whatever, too.
I admit considering rigging up the winch to that outhouse and making this a day to a day to remember! But alas...getting older and knowing how wrong that would be, creeped in and I abandoned the thought.
Robb was good to go and we were soon rolling again. Well, perhaps "rolling" is a bit generous...whatever it was, it didn't last too long. Rob found a way to get stuck in the middle of the damn road! Kriste-o-mighty, spent the first half of the day waiting on his ragged-ole-self at outhouse central, and now he's stuck! Geezus, Rob!
We got him out pretty quick. Actually, when Barb set out with the winch line in one hand, she soon foun out how deep the snow was! Almost had to winch her out of some deep stuff! That was worth a picture, but it didn't happen...
And neither did either of us take photo's of the young couple we helped. Poor kids, had a bone stock Tj with no recovery points...we helped them like two fatherly type old dudes should, and that was pretty much the end of our wheeling for today.
We headed back down to air up & get some dinner & a drink or two. Great day! Thanks Rob & Barb! Until the next time...
~John