The head count was eleven. We all met up at the South Hill Puyallup Mall by Krispy Crème @ 8:00 am, Saturday, all of us looking forward to a day at Elbe Hills ORV Park. Only three of us had ever been to Elbe. The other 8 were filled with anticipation and recollections of what they'd seen on YouTube or read somewhere on the forums. Twenty-something's to fifty something's and everything in-between. There were a few rascals in the bunch…
Many, if not most of the rigs were trailer queens on 35's to 38's. Toys, Truggy's, Jeeps, a Willy's with Toy running gear…
Carnage; 86 4-Runner flopped on the Alder Loop, A Tj lost a frame mount track bar bolt, the truggy lost his clutch, the 86 Toy with the slick half doors got a few dings as did many of the rest of the troop. We all were able to drive back to the staging area on our own power.
EDIT;
I want to add that I run a d35/d30. There's a lot of controversy over the d35, but, I for one have had nothing but outstanding luck with it. That said,
I run the Superior Evolution Series 27 spline shafts, and their C-Clip Eliminator (Install link in my signature).
I can maneuver any obstacle I can clear (33's...) with confidence in my axle components. Among my points here is that if you're on a tight budget, and want to get your rig built to handle the tough stuff, you can... Also, I ran with 8lbs all around and did NOT disconnect my front disco's...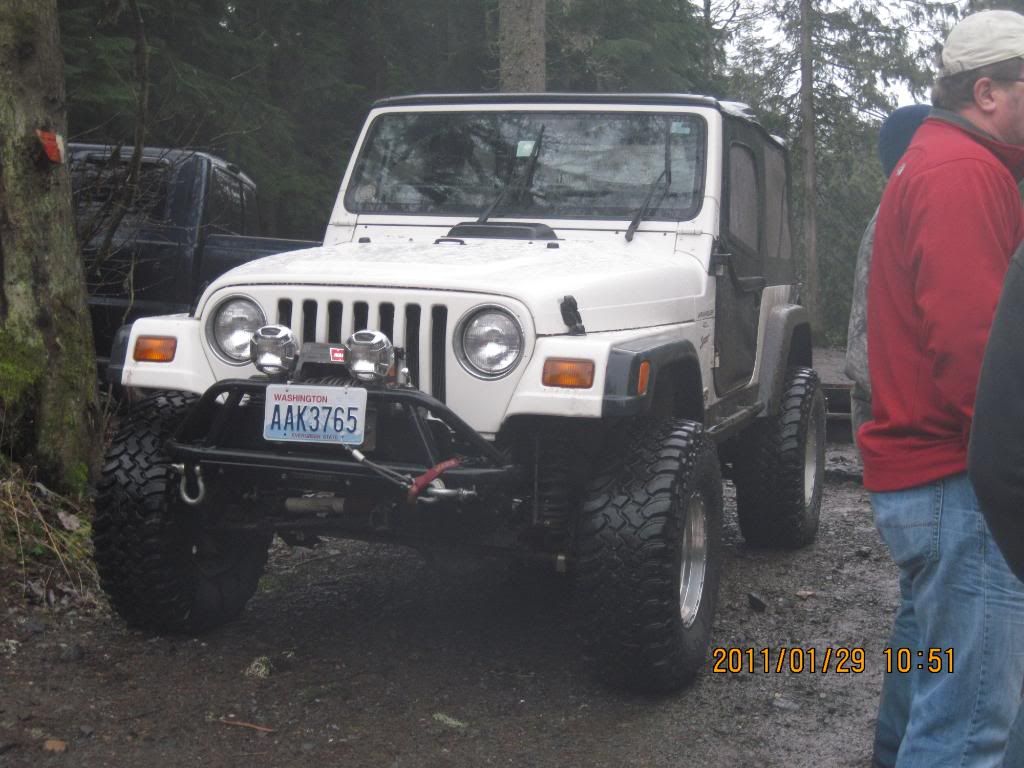 The entire group ran Sunrise, Mainline & Alder Loop. Seven rigs bailed at around 3:30, and four of us went on to do Gotcha, Swamp & Rainier Vista, ending our day around 6:30. Worth noting is that a few of us tried our luck at the first 500' or so of the Busy, but decided the conditions were just a bit too rough for the most of us, so we abandoned the Busy this day…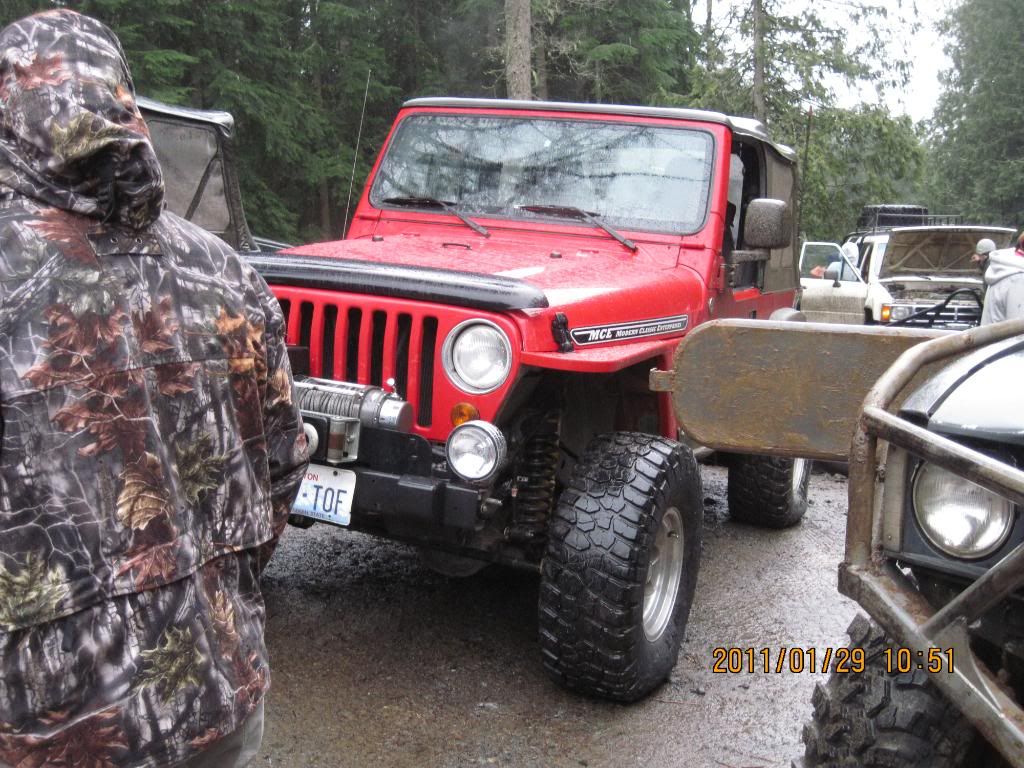 What was noteworthy to me, was that the guys on 33's did, for the most part, better than the guys on 35's to 38's. Suffice it to say I was among those on 33's… Perhaps it was how our rigs were set up, luck, blessed or who knows what. If there's a reason for it, I ain't got a clue what it was. All in all it was a fantabulous day of wheeling!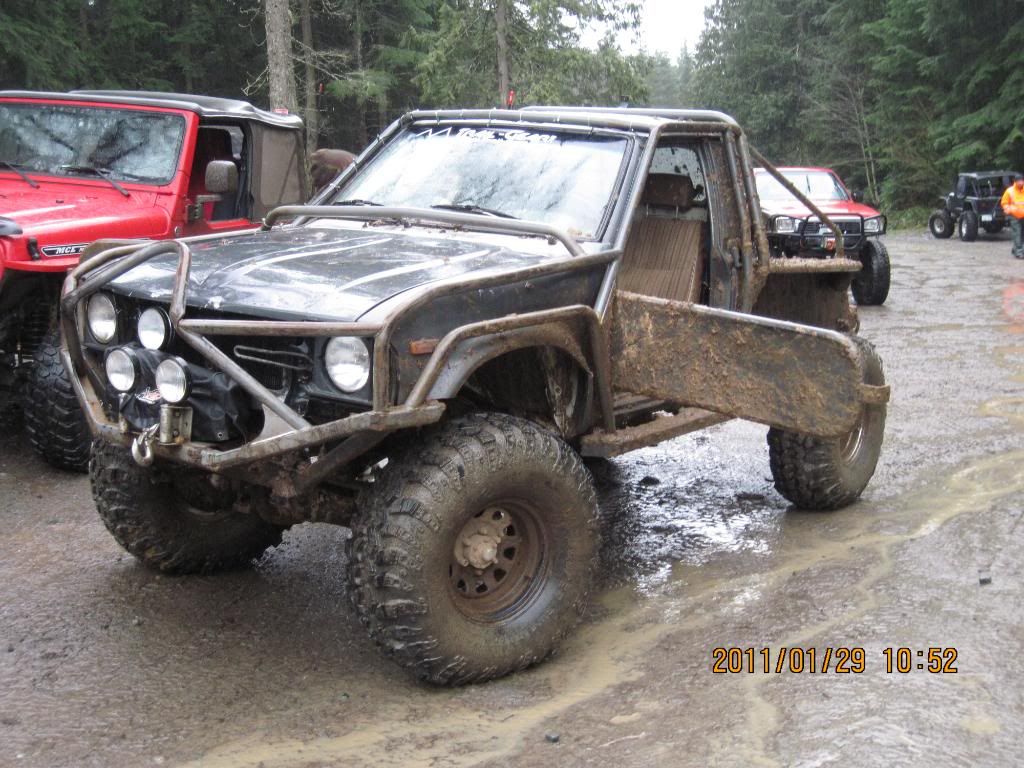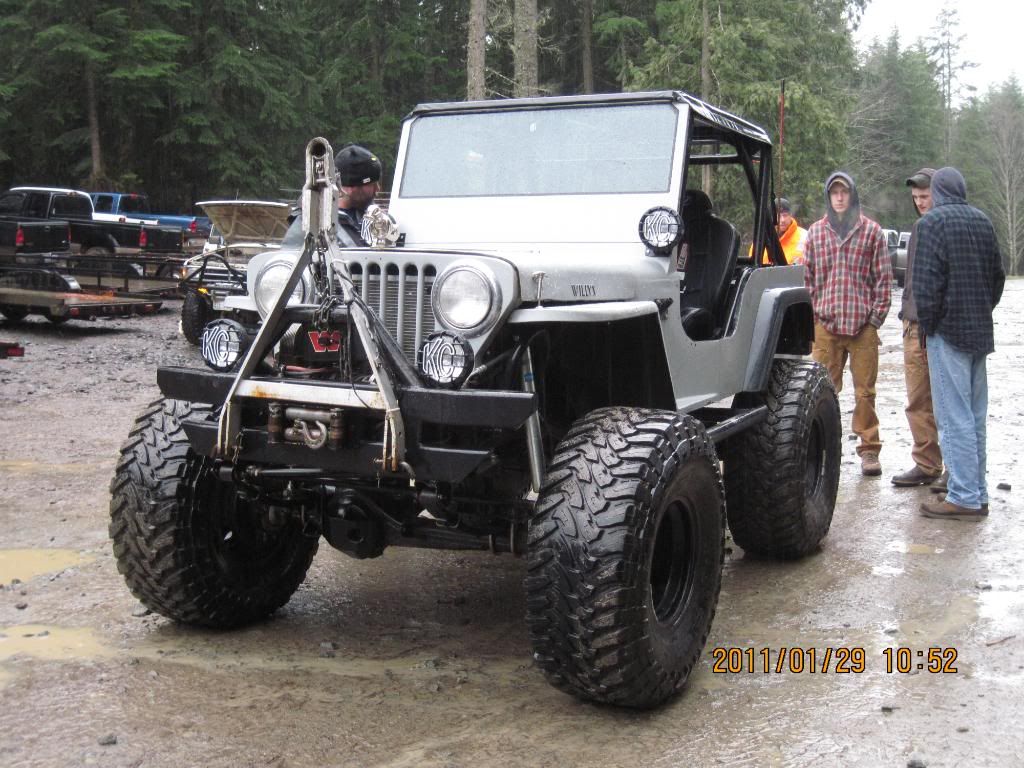 The Wills is an impostor! Toy frame & running gear with a V8 on 37"'s...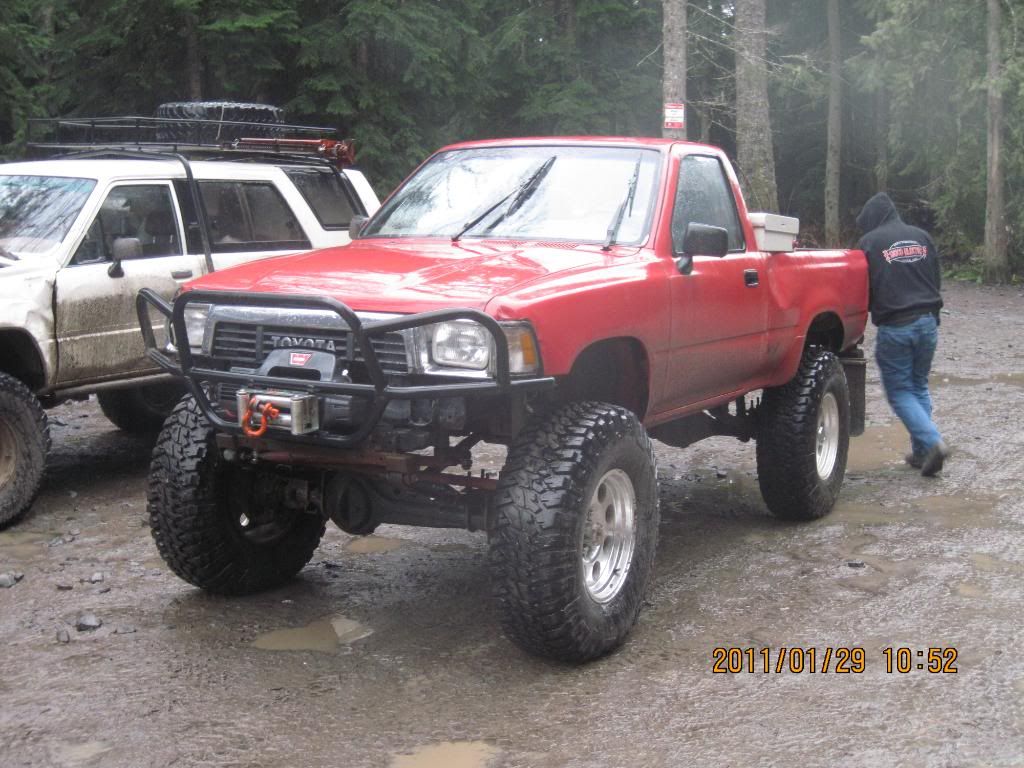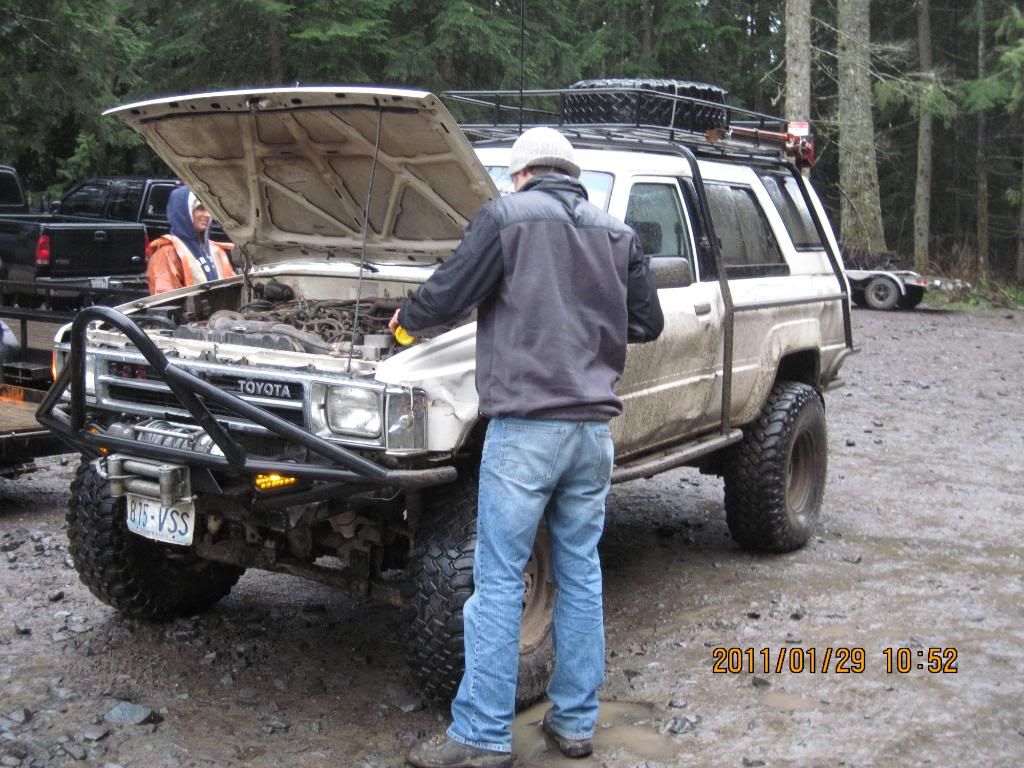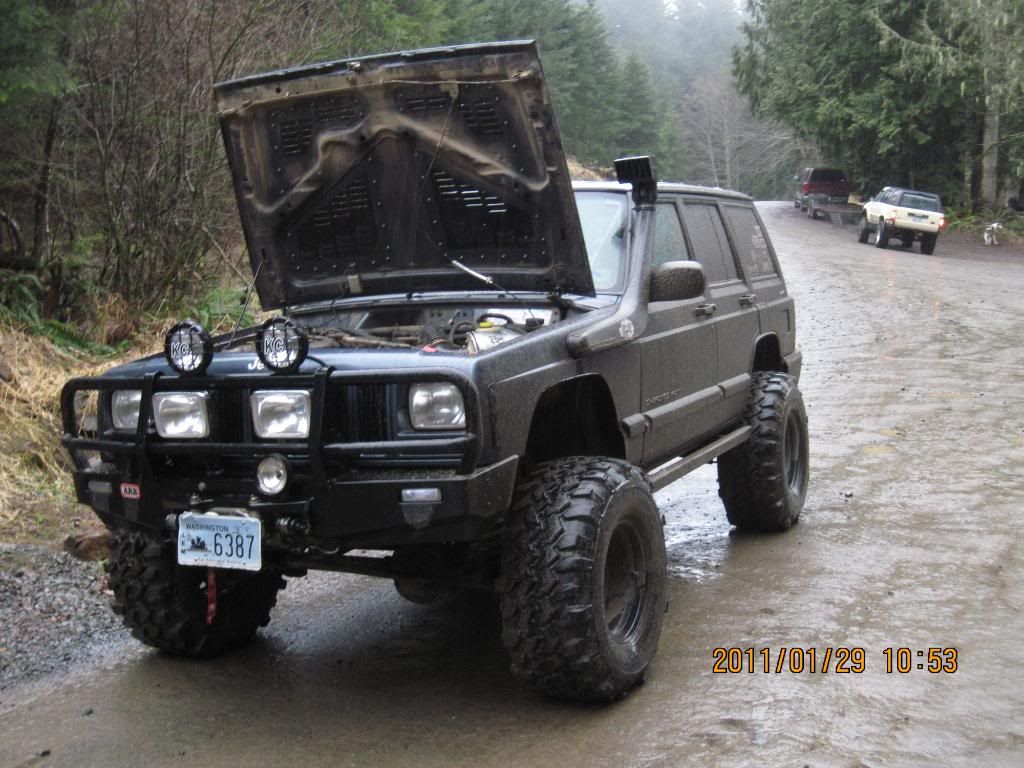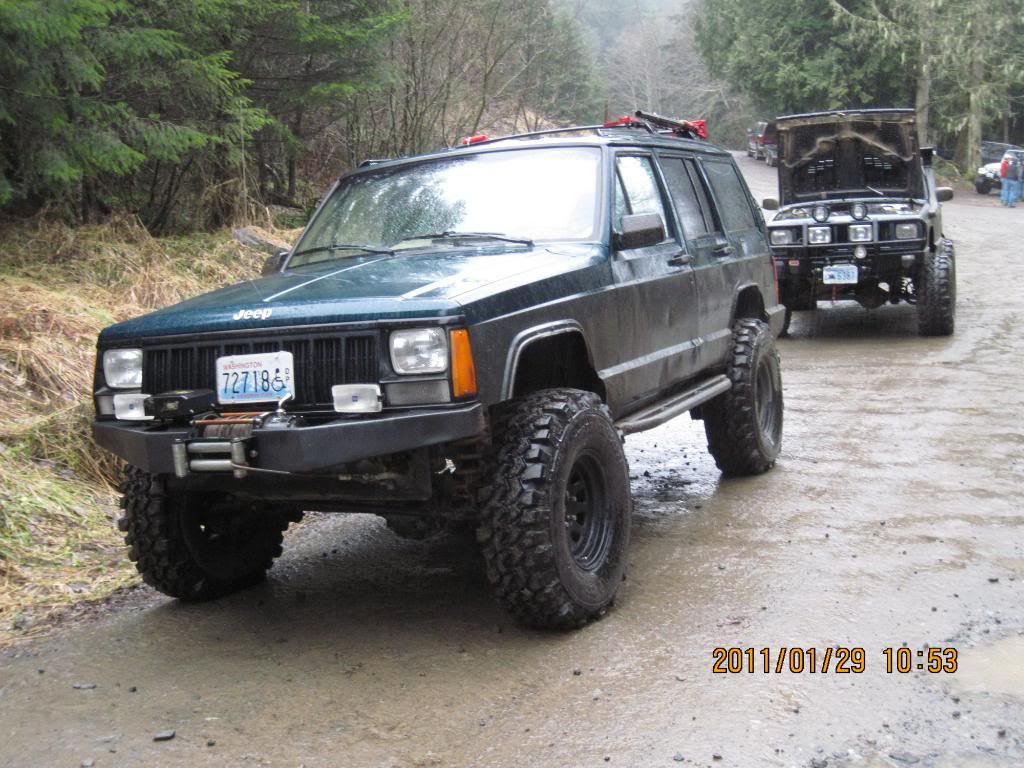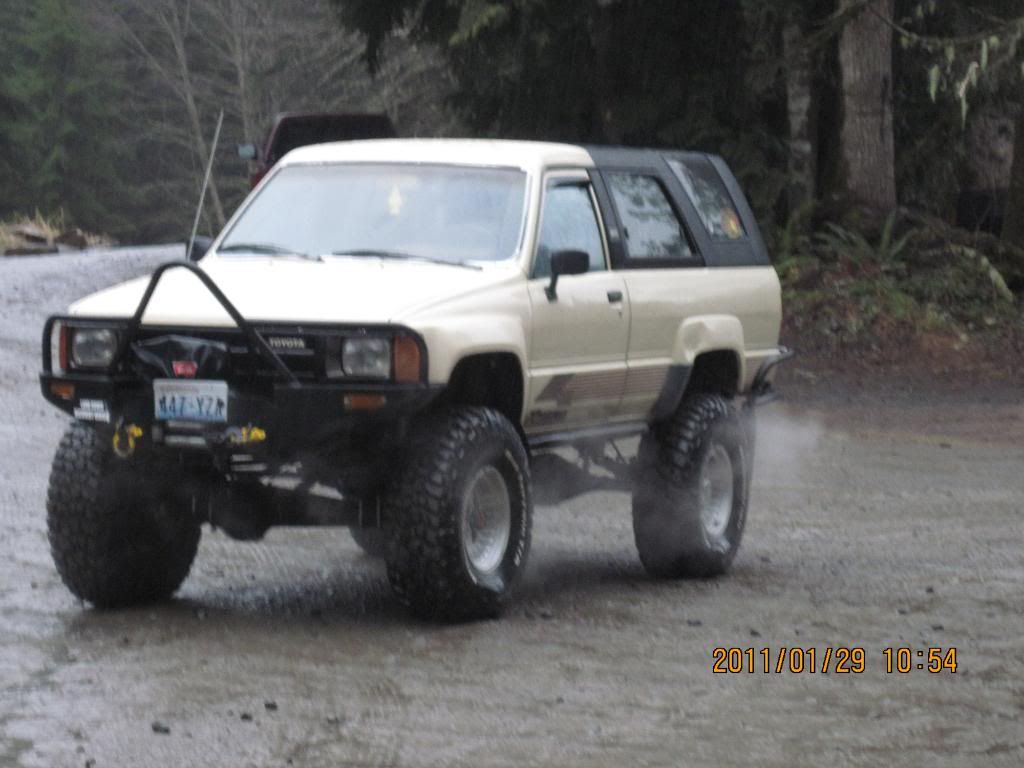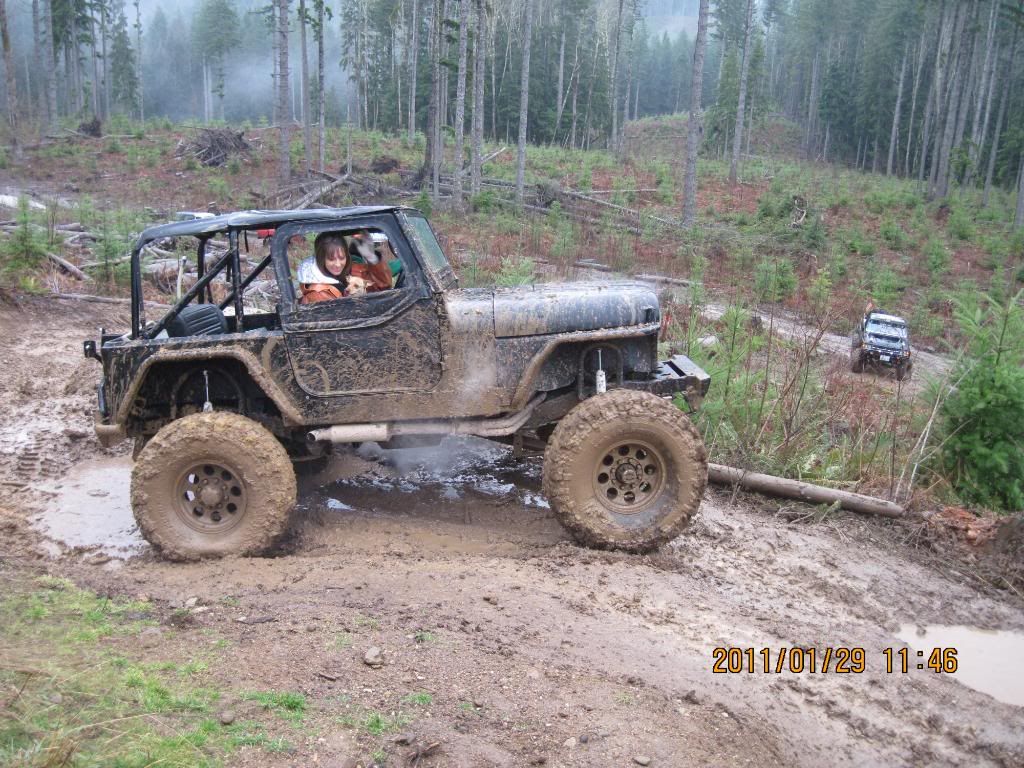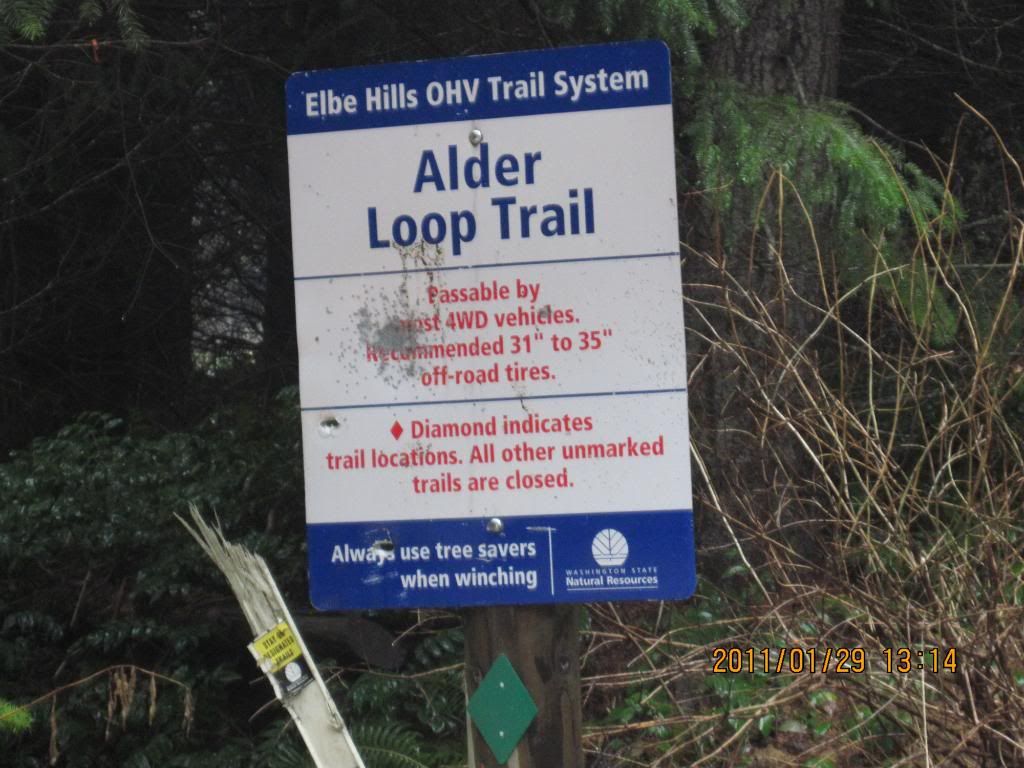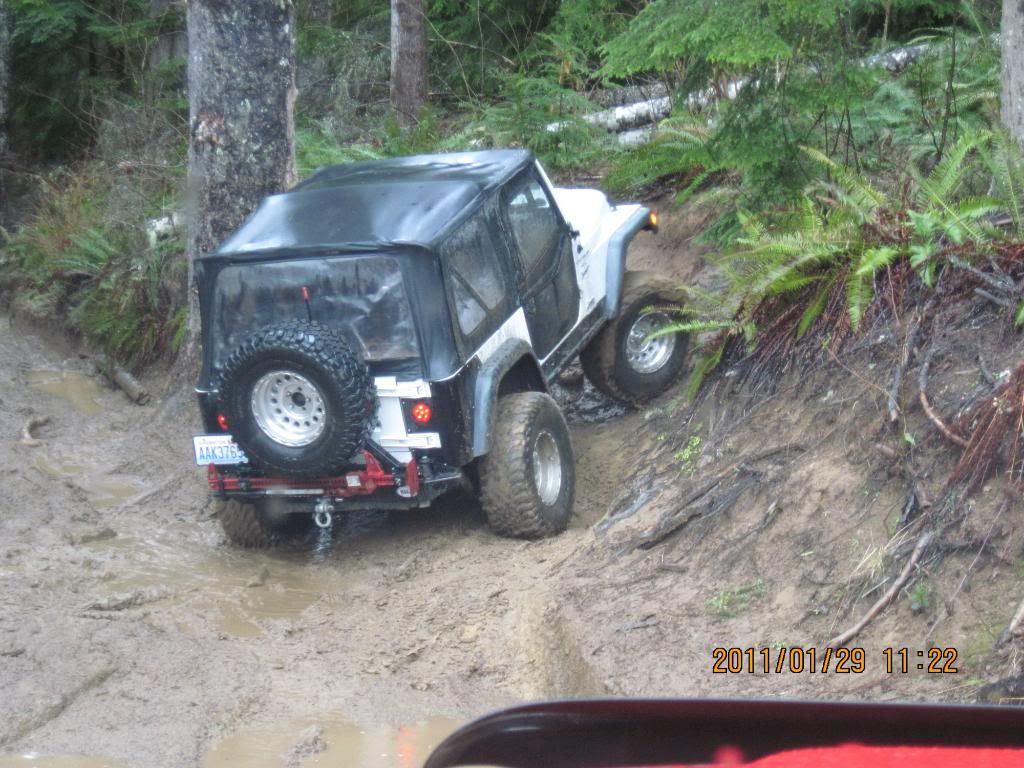 Mike is foolin' about. One of the problems with large groups is that f you want to fool around on an obstacle for a bit, everyone has to wait. I think Mike folded to that pressure and gave up on this one for the overall benefit of the entire group.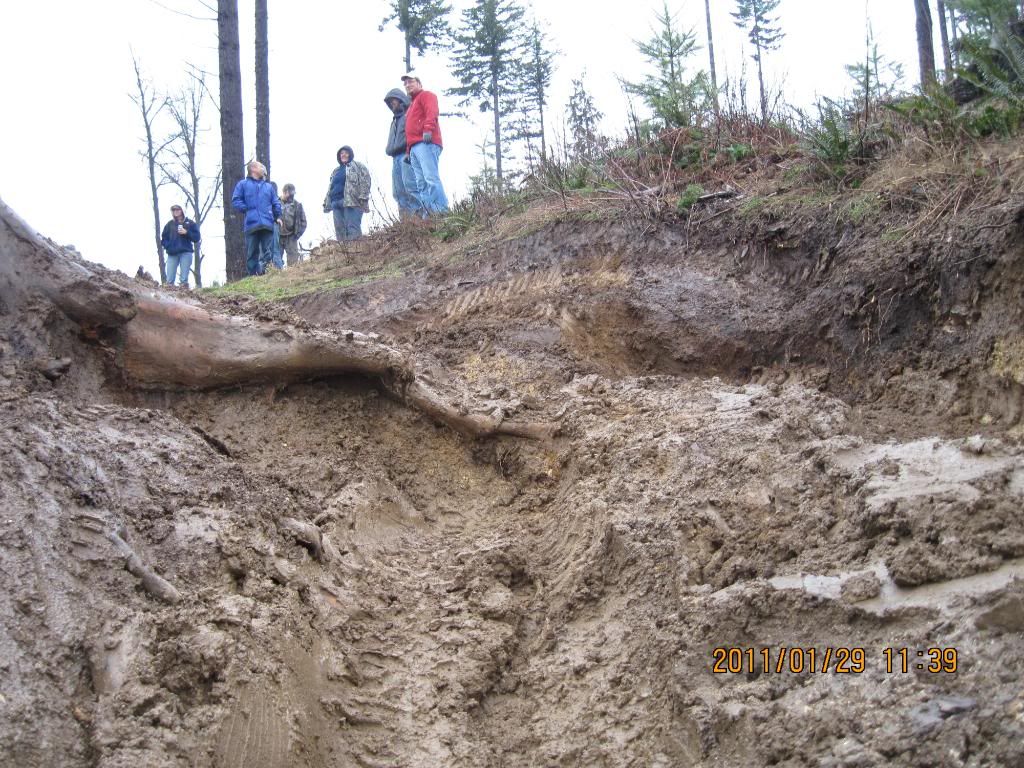 Not sure where this one is at. I think it's on the Mainline or Mainline extension. It doesn't look like much, but it was a bugger today. Only the Cj on 38's and the truggy made it over this one, though many others tried...