Registered User
Join Date: Jul 2007
Posts: 2,353
Elbe Hills Fun Run 6/13/2010
---
The Elbe Fun Run was great! I don't have time right now to post a complete write-up + pictures, but will edit/add to this post later this evening or tomorrow. Hope admin will allow me to Edit this post tomorrow! I did manage to make all 7 check points without any trouble. Trails we ran were (i think...)
SUMMARY;
1. Sunrise
2. Mainline
3. Mainline Extension
4. Gotcha
5. Rainier Vista
I didn't do the rock descent at the top/by the bowl. In fact, a Toy on 39's wussed out, too...The fun spots (for me) were the Alder Trail and the Rainier Vista. Sunrise was good, too. Lots of carnage for many on this absolutely gorgeous day....you name it, they broke it...my poker hand was 2-pair; 3's & 4's..
We didn't stick around for the 3:30 poker deadline/drawing. Instead, we bailed and went to the 1500 Road via Skate Creek/US 12 and over the pass that BaddAndy took my on a month or two ago. The snow is all gone from up there! We got to Whistlin' Jack's aired up, fueled up and fed our faces and returned via Hwy 410. I left that morning at 6:00 am and got home about 10:30 pm...man am i bushed...
A few quick shots;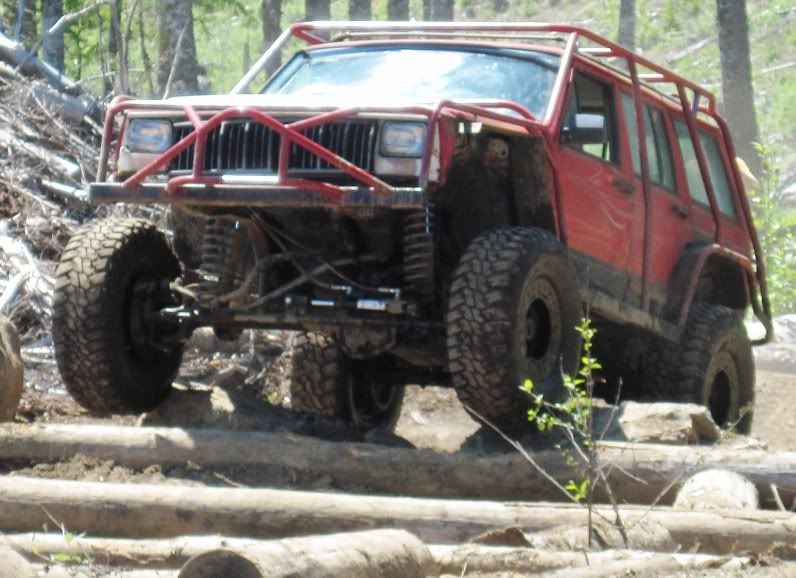 Cherokee at the log run on Gotcha, or Alder, not sure which it is.
This is the rock climb at Rainier Vista. I had to take the bypass to the left. The Jeep in front was locked all around on 35's and made it unscathed. (I'm open in the back/d35 on 33's...)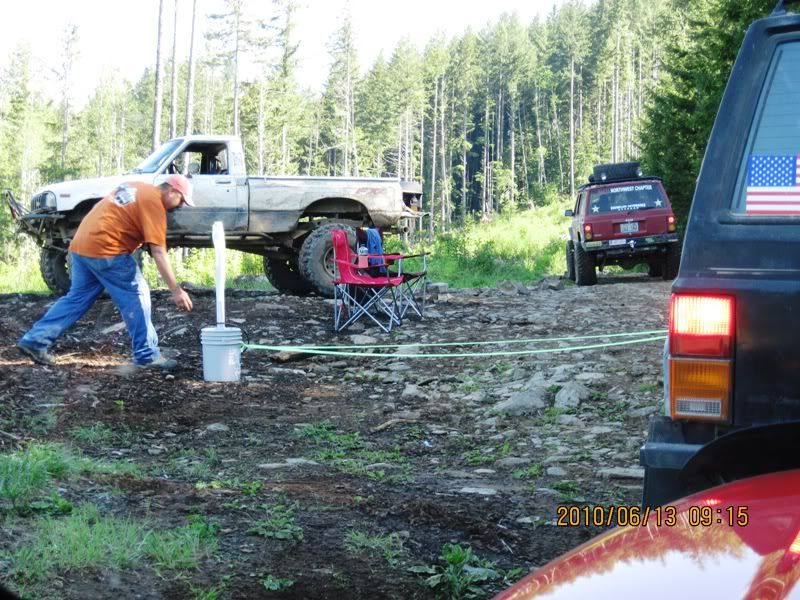 First checkpoint on Sunrise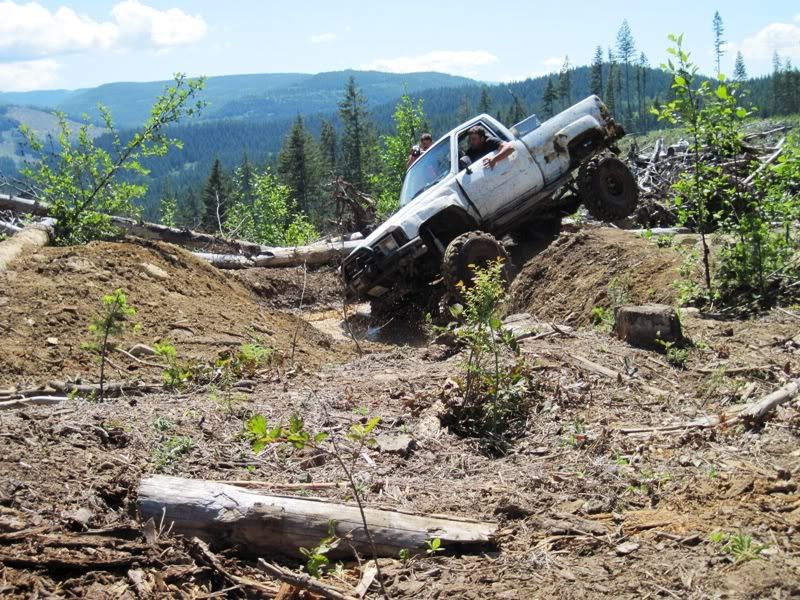 Log run shot
Blazer on the Alder Trail. This was a tough spot, however there was a bypass that I took. A small, tall stump made the bypass a bit gnarly, too.
Before this obstacle there was one that had about a 3-4' drop on it right next to a tree. Damage was almost guaranteed but, I made it safely. One guy had his brakes fail and ran uncontrollably into a tree. Not sure what his rig was. He was among the throng of bystanders looking to see the carnage and I spoke only briefly to him as I naviated the obstacle.
Great day! More pics later...
~John
M-F: Cell Block #4533
Join Date: Nov 2005
Location: Indy
Posts: 8,152
Looked like a good time! I'd like to get to WA someday. Thanks for sharing.
---

Red Jeep Club #345
2006 TJ Sport -
To view links or images in signatures your post count must be 10 or greater. You currently have 0 posts.

2004 KJ Limited
2013 Off-Road Trailer -
To view links or images in signatures your post count must be 10 or greater. You currently have 0 posts.


"Civilization is what old men manage to salvage
from the onslaught of young idealists." -- Don Colacho

Currently Active Users Viewing This Thread: 1

(0 members and 1 guests)
Posting Rules

You may post new threads

You may post replies

You may not post attachments

You may not edit your posts

---

HTML code is Off

---