This is where it started getting rough. Many rocks had shifted from the snow melt. It's hard to see, but the good size rock circled in red was right in the middle of the road, and was not there last time I was up this way.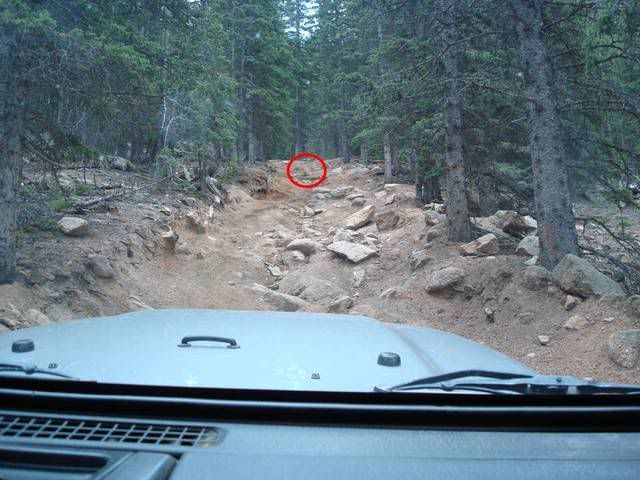 I tried going to the left of it, then to the right, but there was no room even though the picture doesn't show it well, so I tried going straight over it.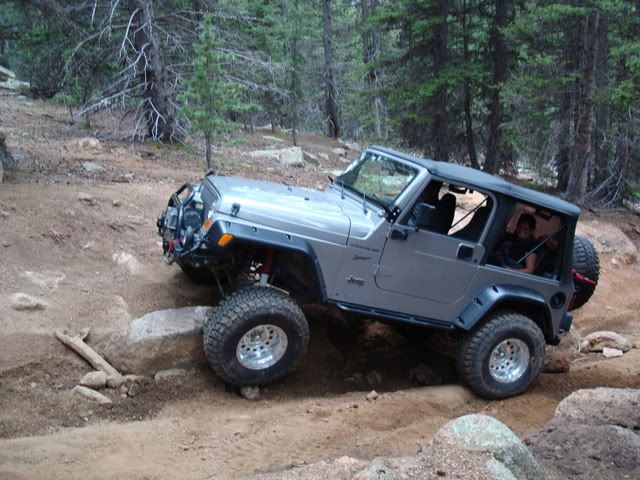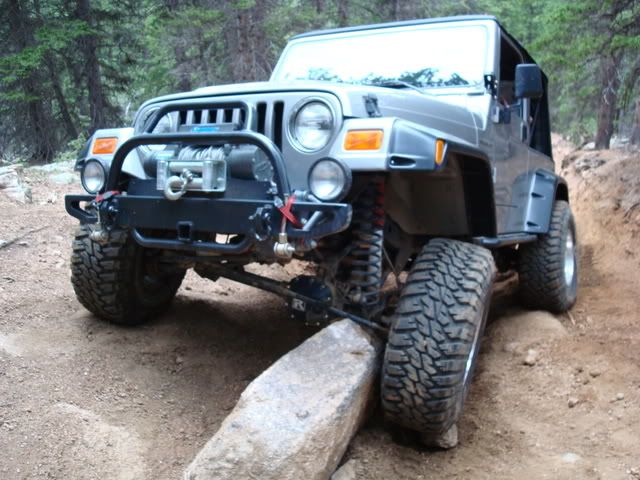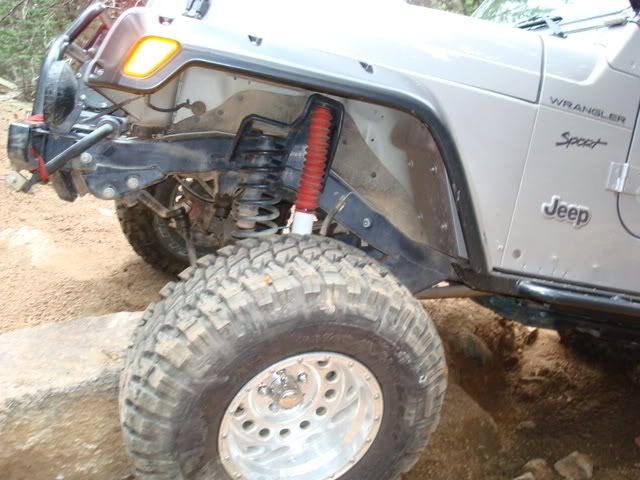 It was much bigger once I was up close!! Almost lost some steering components that time.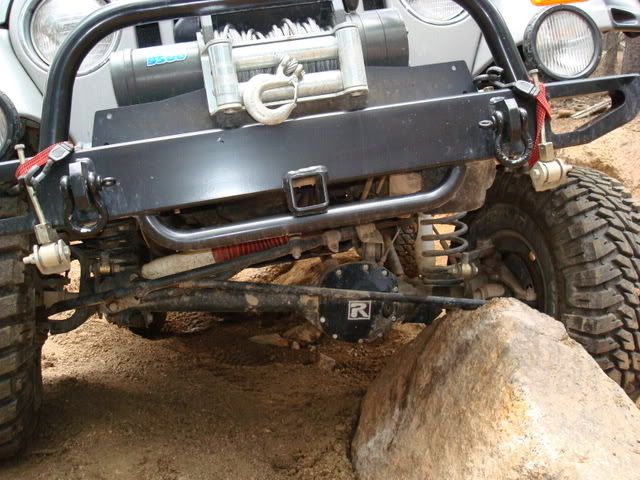 Anyway, I finally squeezed through on the left side, but I scraped my passenger rear wheel pretty good to do it, but no major damage.
Immediately ran into one more hard obstacle. Notice the red circle. That was the rock I was just hung up on and how tight the turn was there.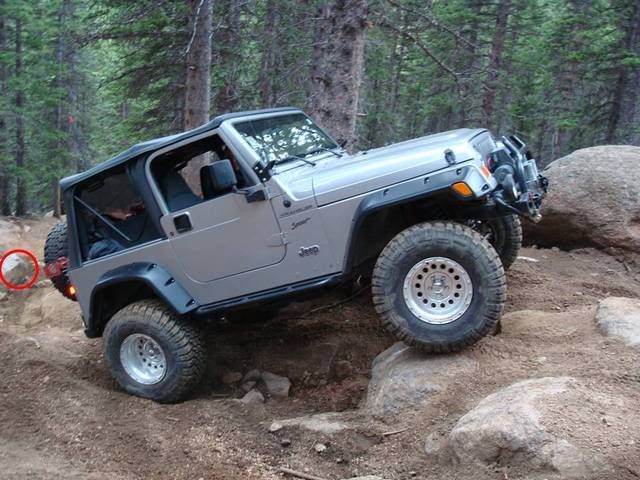 The rest of the trail is pretty easy until the end which has some more difficult rock obstacles that can be bypassed. There is one tight spot however between some trees as you go over a minor rock obstacle that really leans you "right" into the tree no matter how far "left" you go. The following picture demonstrates how tight it is, and that was after several attempts to position my rig hard on the drivers side.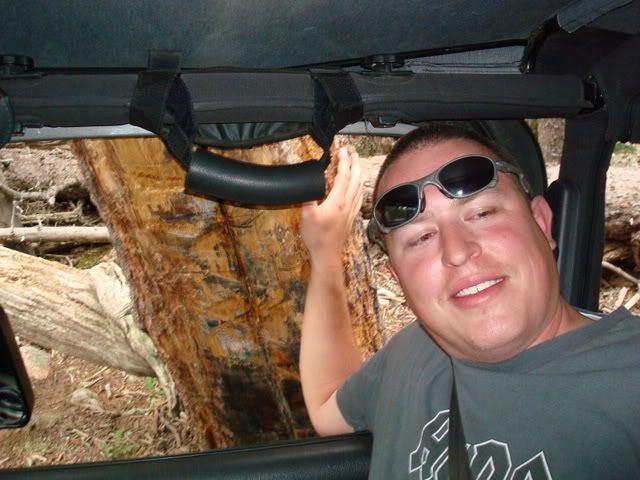 I did not scrape, but as you can see from the missing tree bark, many others have. I do not see how it is possible for a full size 4X4 to make it through without scraping. There is no by pass here either, and please don't go off the trail to try. At the last moment when I thought I would hit the roof ( I was within an inch or two), my Jeep finally leaned "left" and I was clear.