Bundy Hill 4x4 park- Michigan
---
Here is a video I made of a recent trip to Bundy Hill off-road park in Michigan with a local 4x4 club. The XJ in the end is stuck in an obstacle called "Warn Valley". He broke his front axle (gears actually, which you can clearly hear), ripped his brake lines off, ripped his oil pan, and opened his cooling system in the few seconds of video I got of him.
Im kind of proud of this BTW, lol.
[ame]http://vimeo.com/7786329[/ame]
And of course, the pics.
My friend and I towin' the beast. Its not a single truck, it has parts from just about everything. It just looks like a dodge.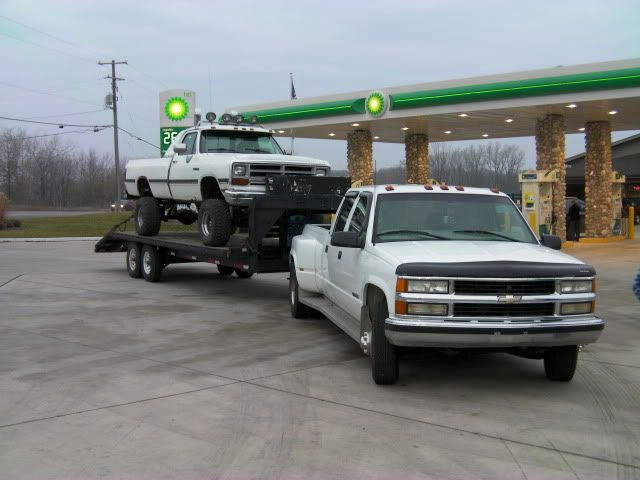 We made this driveshaft at 3am the night before. Can you tell? ;D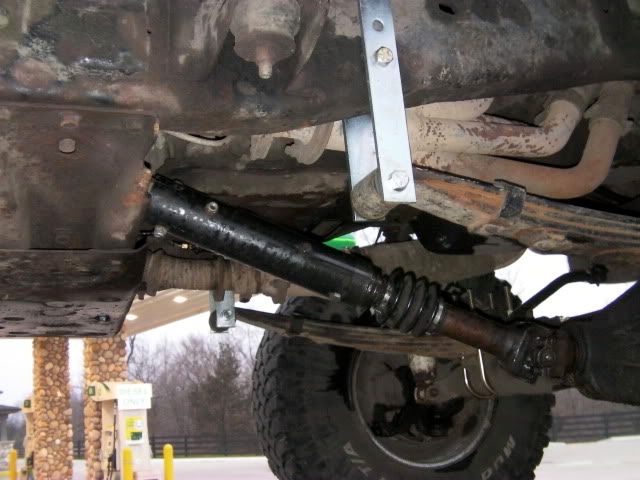 Custom interior.
Then this happened on a sandy hill climb. Broke a u-joint. But our fab work held strong! Broke a second u-joint on another hill later in the day too.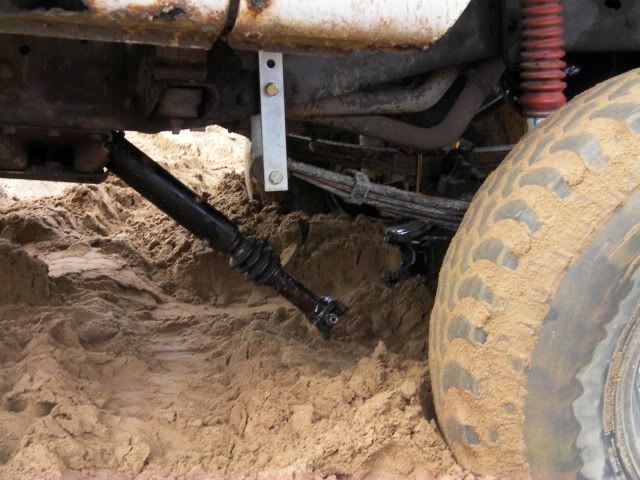 Then, after that break, the park owner tried to tow us back to the front, but instead dropped us in a DEEP hole with near vertical walls (the park was a quarry). We thought we might loose the truck in the water, it kept sliding further in. His jeep BTW, is too damn powerful for its own good. It has a brand new chevy 502 crate engine in it. And he was yanking on us like he was towing a radio-flier wagon.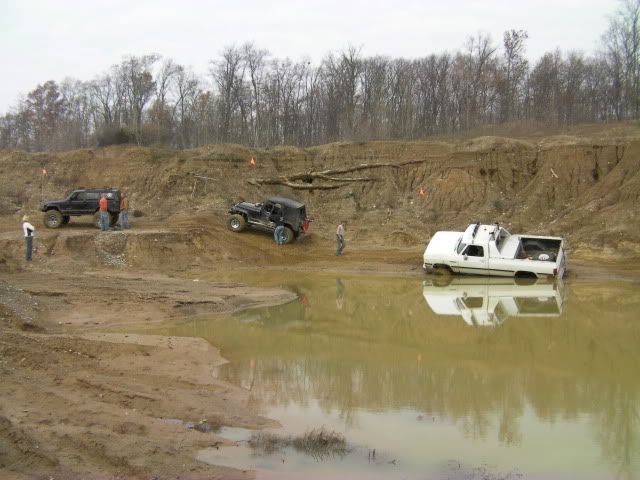 Warn Valley
Great Lake Gorge. This obstacle is VERY steep, and has a vertical ledge at the top. While climbing back up, we saw nothing but sky, and had our front wheels airborne after giving too much gas (scary).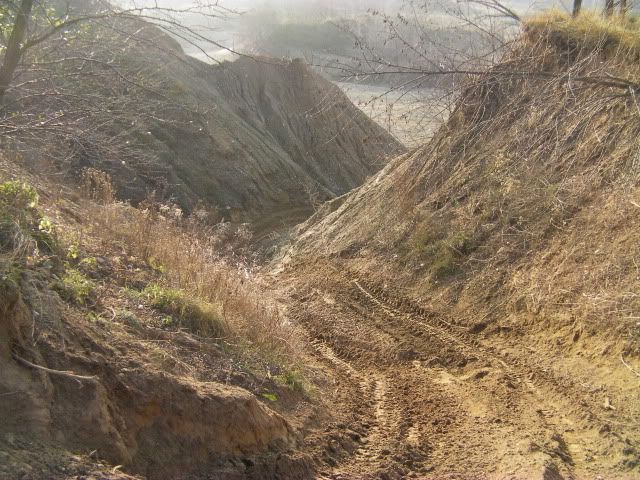 Cross country trail riding. That orange jeep was fun to follow. It had a propane powered 350.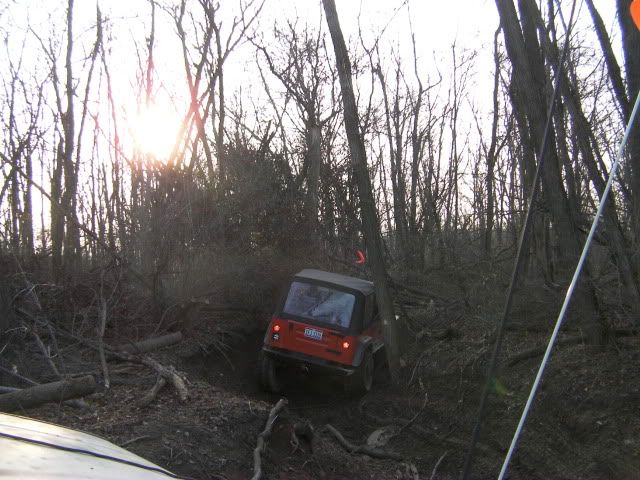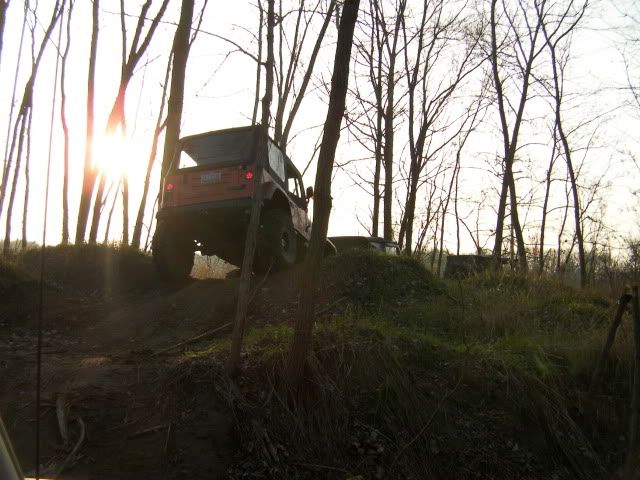 These poor bastards werent with us, and were stuck there all afternoon and after dark.
Hill climbing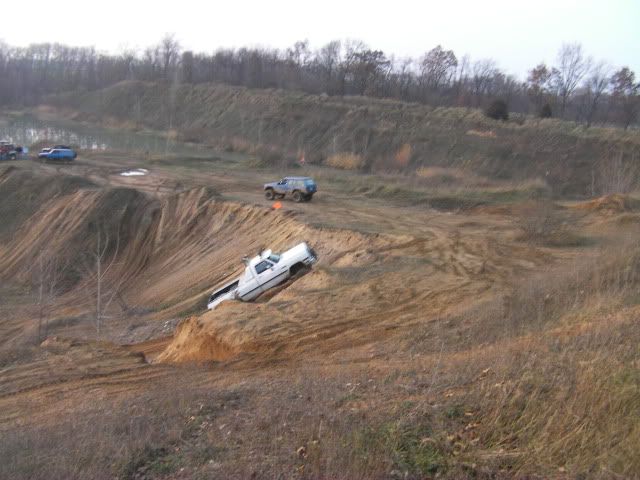 ---
Detonator Yellow JK-X
150w windshield mount long range KC's
bumper mount Hella 500's/ 130w KC drivers
Uniden Bearcat CB/PA
Mopar bumper
Moabs/ BFG KM's
---
Last edited by Avian; 11-23-2009 at

08:41 PM

.