What happens when you do a 40 MPH blast through a rough field.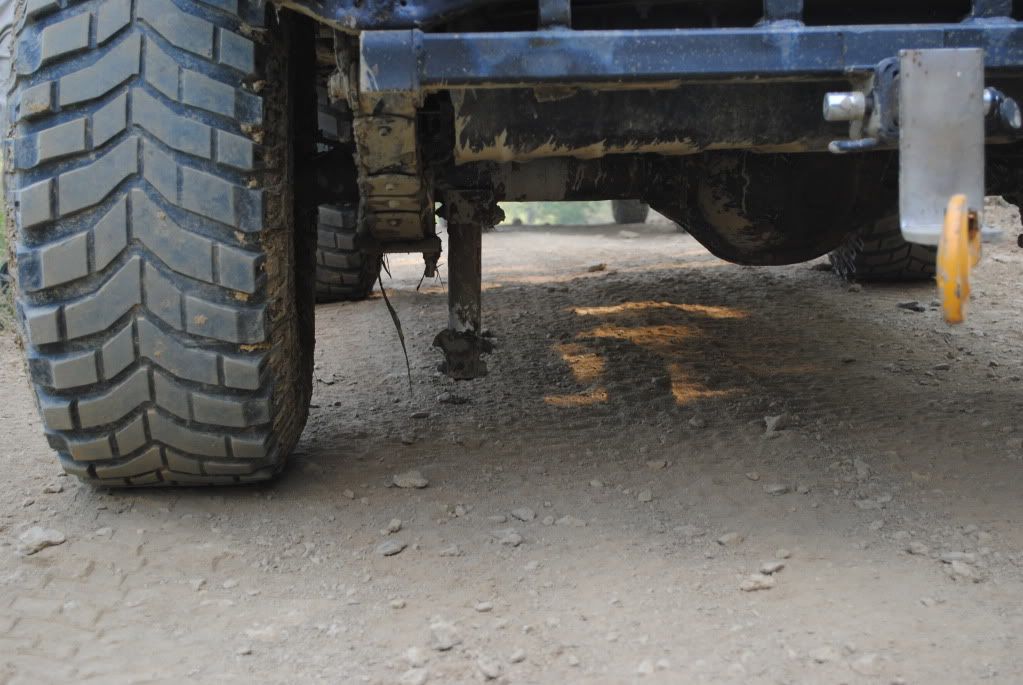 ended the day playing on the tires some more as well. I would have tried some harder lines, but i busted the spider gears in the rear of the jeep so i only had fwd for the most part.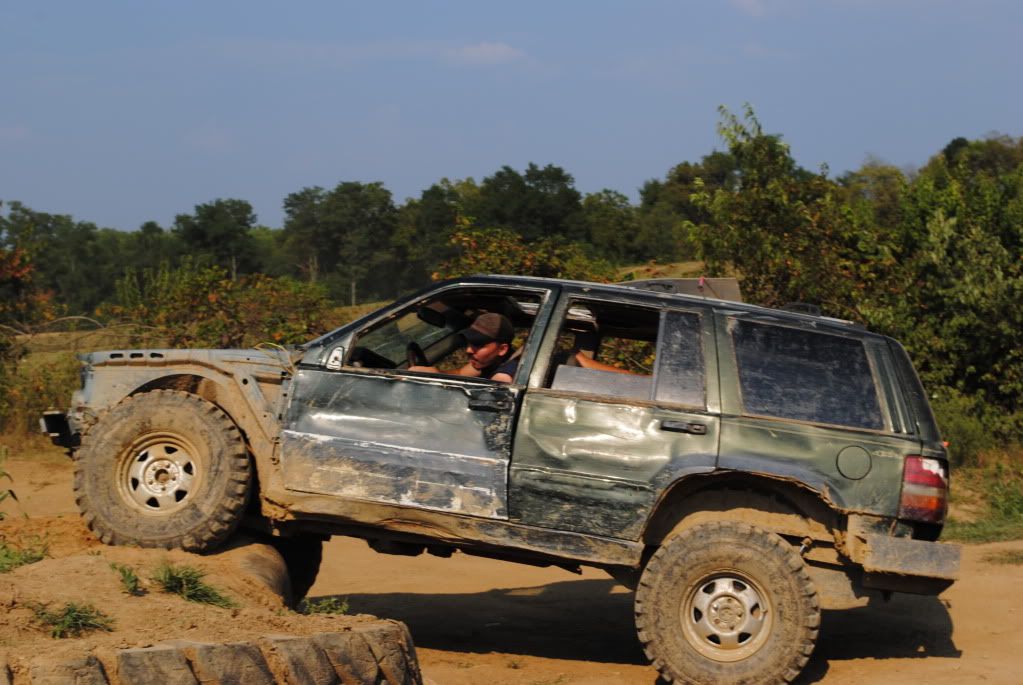 This Guy was had a built jeep, but was afraid to try much. he posed here, then back off. saw him 3-4 times that day, watching everyone else try the harder stuff.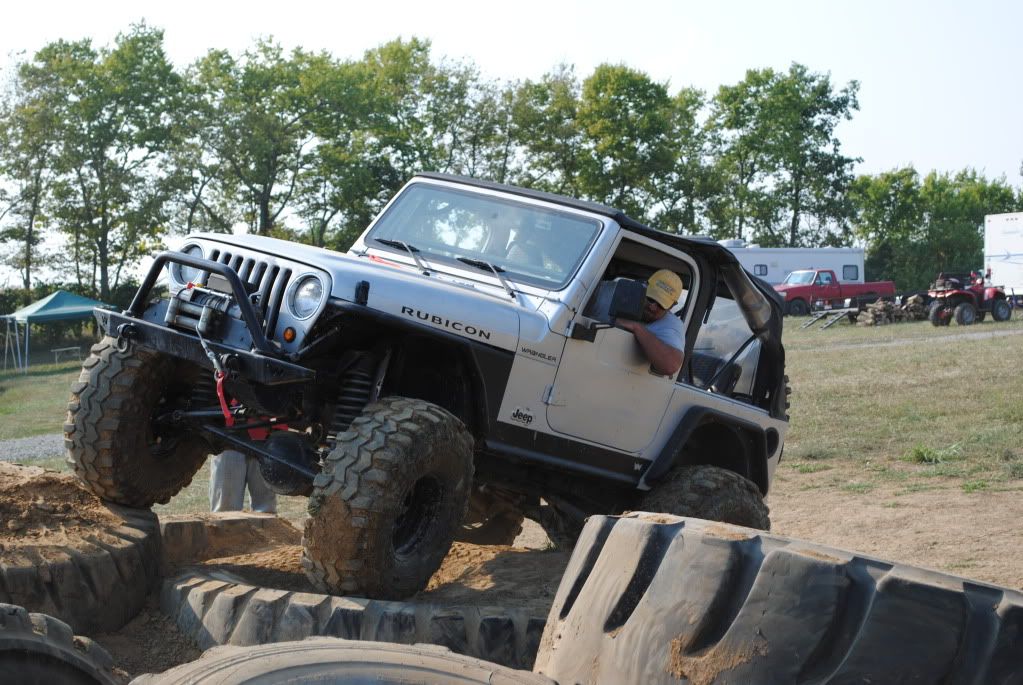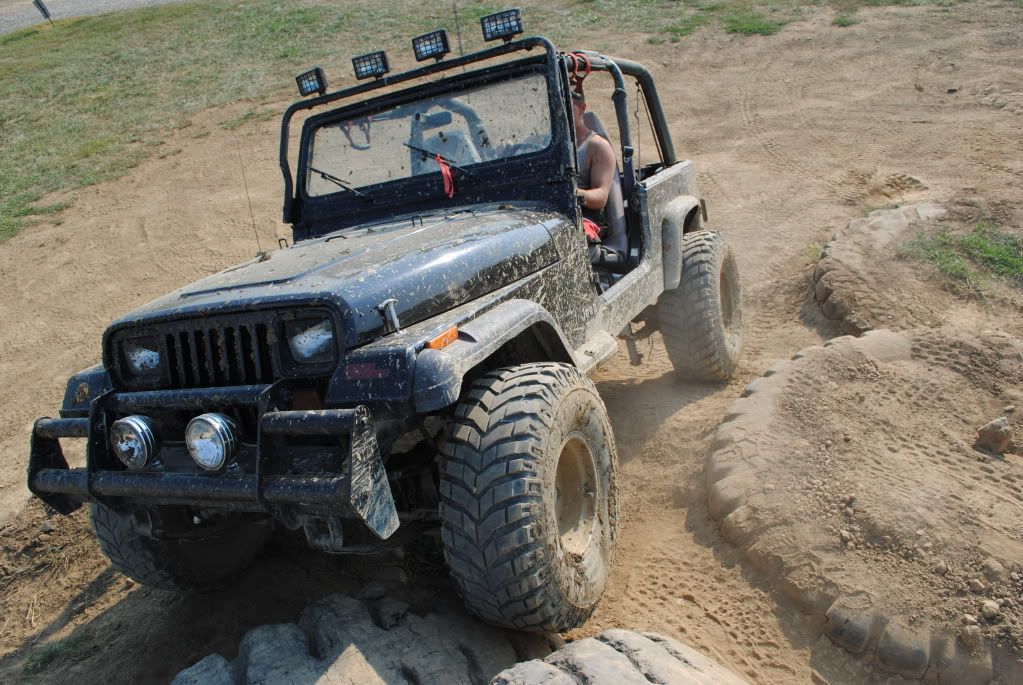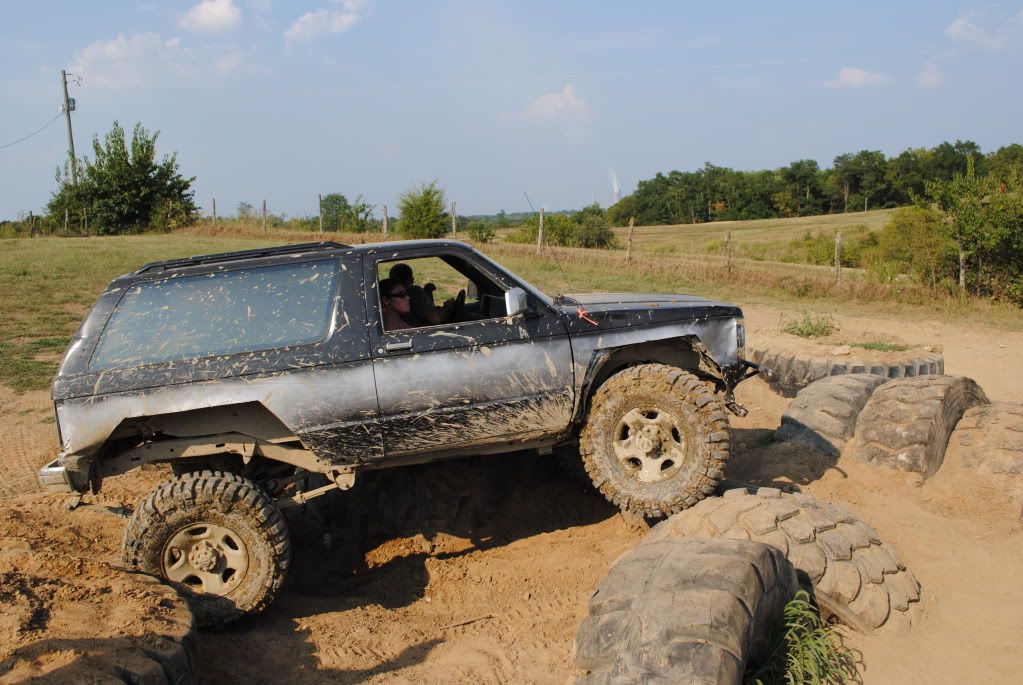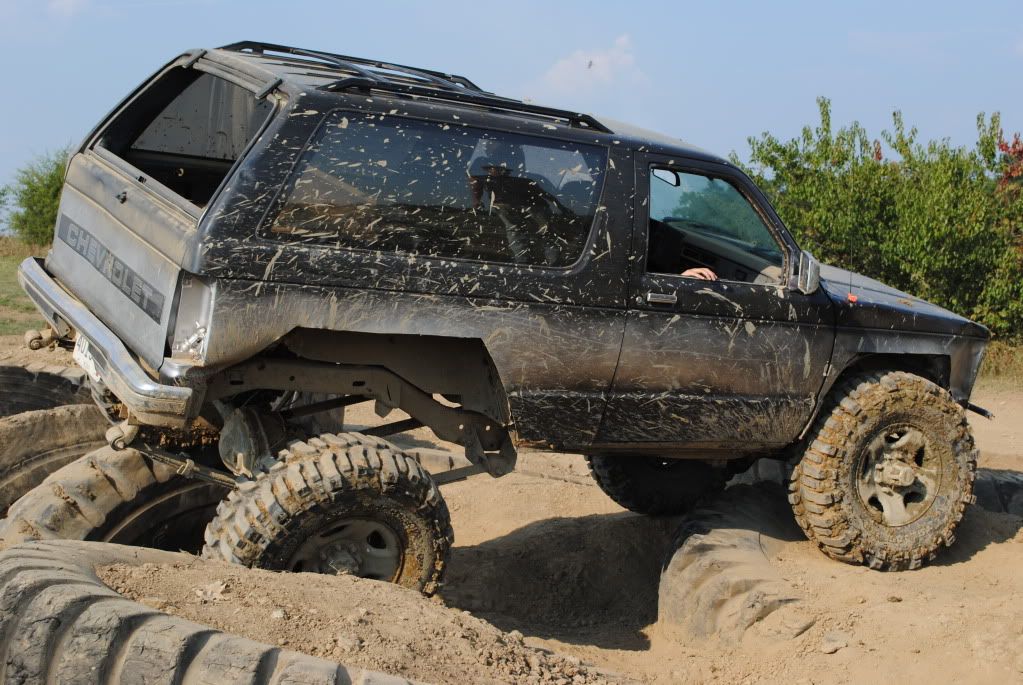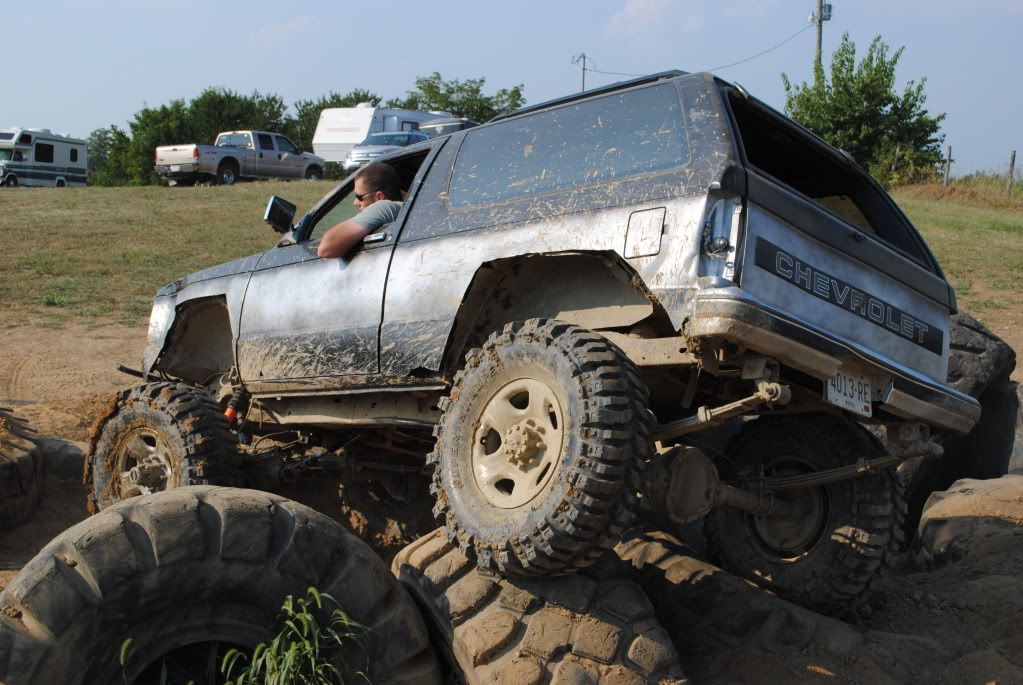 ended up needing a tug as his shackle was hanging up on one of the tires.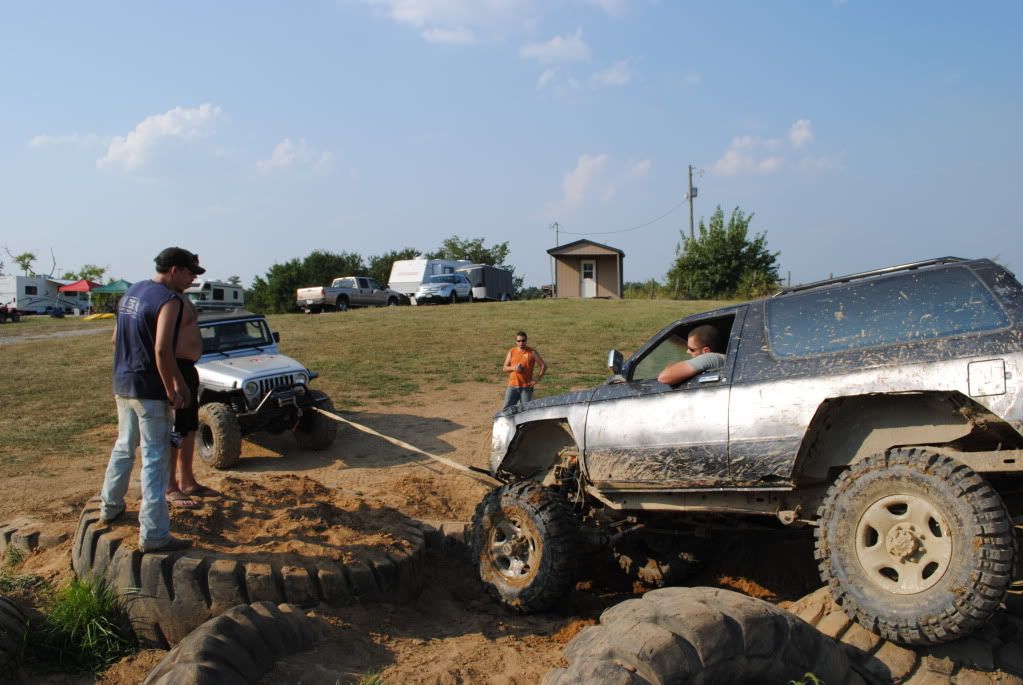 and the Yota High centered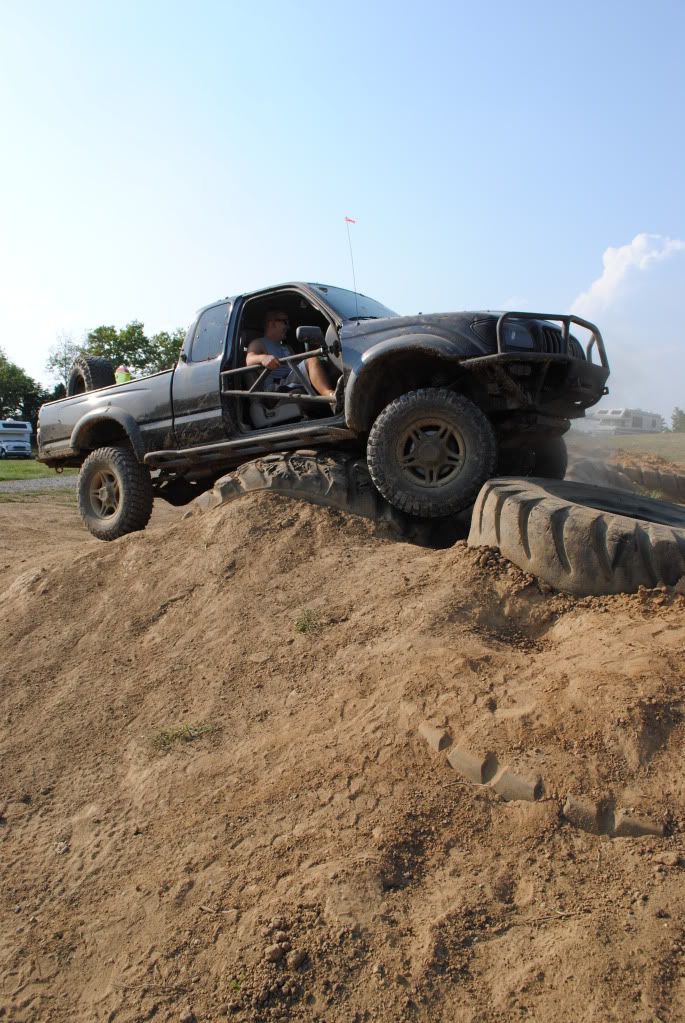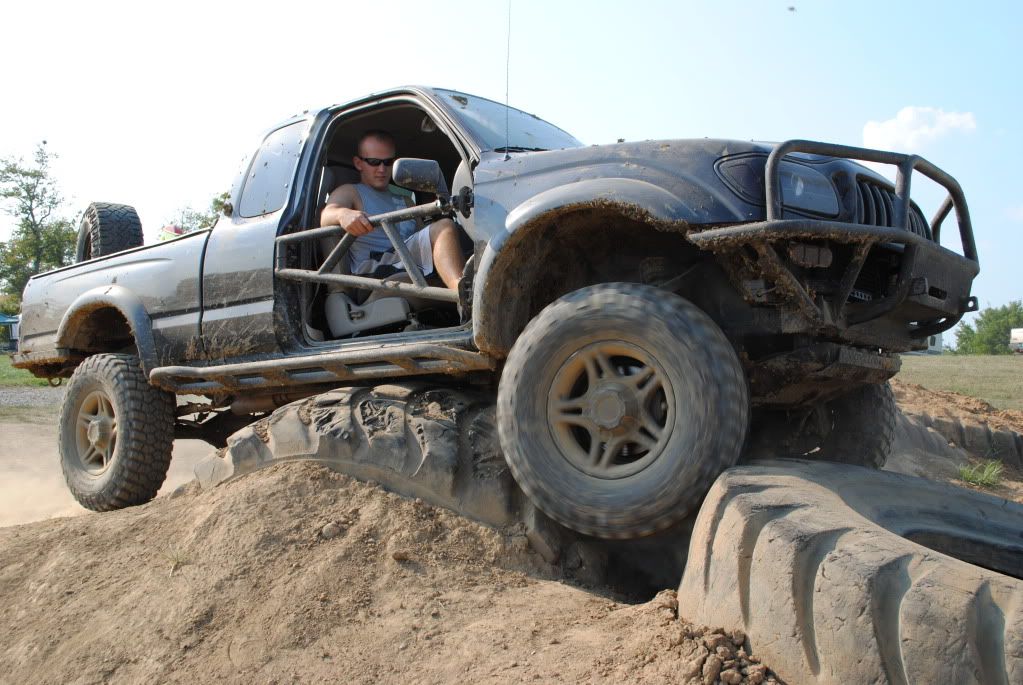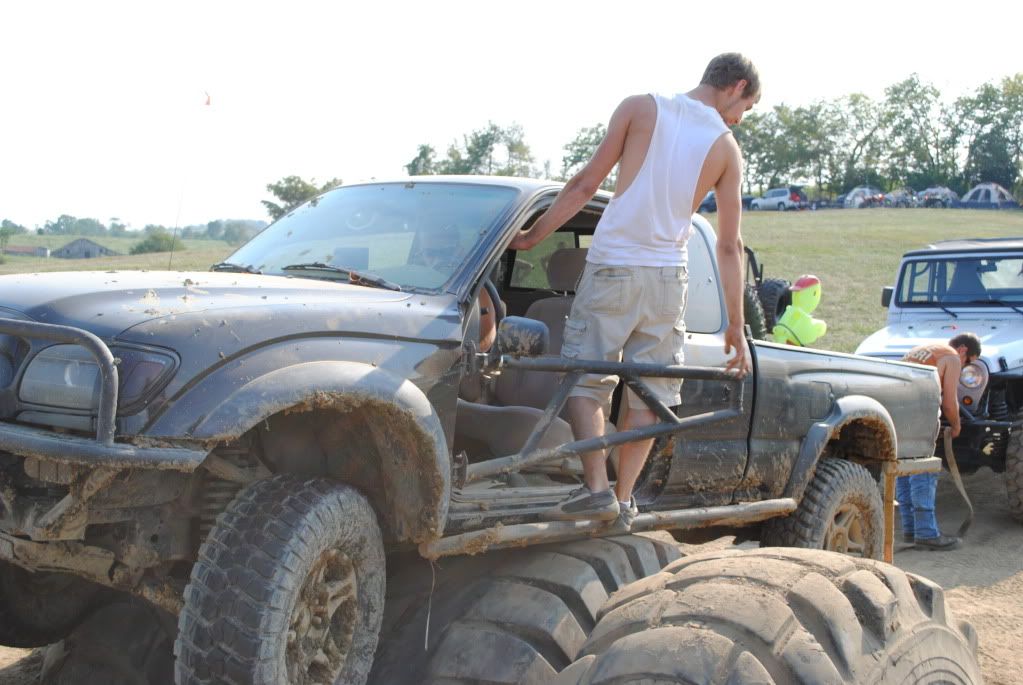 tried a new line, to only make it worse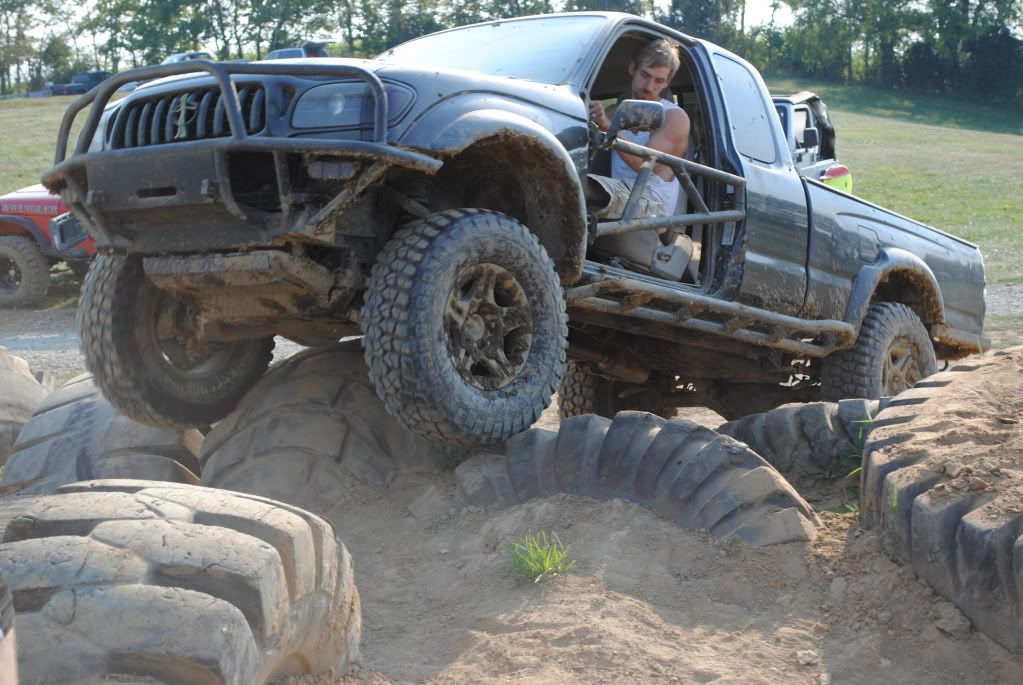 Took a winch and two jeeps hooked together to get him off this time