Went on a run to Aravaipa Canyon/Turkey Creek Canyon/Rug Road a few weeks ago. I've done this trail once before almost exactly two years ago and have been dying to do it again. It's not very difficult, but VERY long and probably the most diversely beautiful terrain I've seen in AZ. Basically you start in Mammoth, AZ north of Tucson and hit the dirt, wind east and south through the canyons, camp about halfway through, and take about 40 miles of dirt roads to Willcox where you finally get back on pavement for the 80 mile drive back to Tucson. I wouldn't run this trail without either the detailed GPS coordinates (I know they can be found online) or someone who knows the trail well. We did the latter and still took a few wrong turns.
This time we had a fairly large group, especially for a trip this long: my TJ (specs in profile), an XJ locked F/R on 35s, an XJ open on 33s, a 4 dr JK Rubicon on 35s, a stock 2 dr JK, stock Frontier on 31s, stock Trooper on 31s, and a SAS'd Trooper on 35s. While all of the stock vehicles made it, all had some bumps and bruises and there were 2 flat tires. Any solid axle Jeep on 31s should be fine with some careful driving. Here we go!
Heading out in Mammoth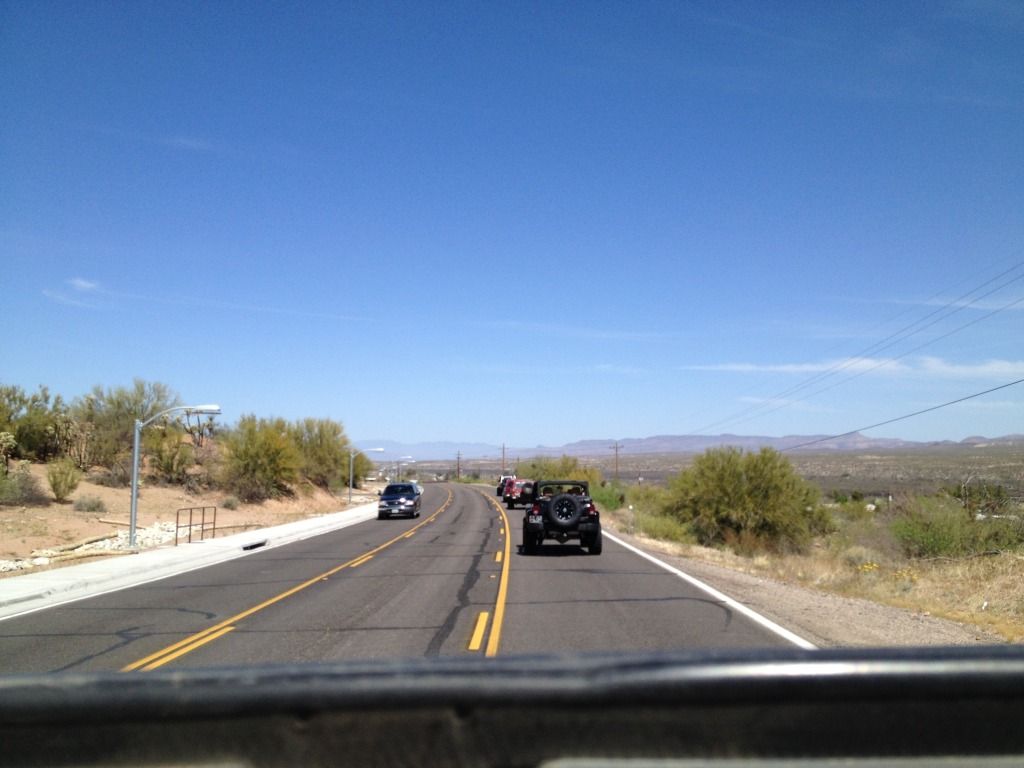 We got a late start and didn't hit the trail until almost 11 AM.
Now for lots of scenery pictures....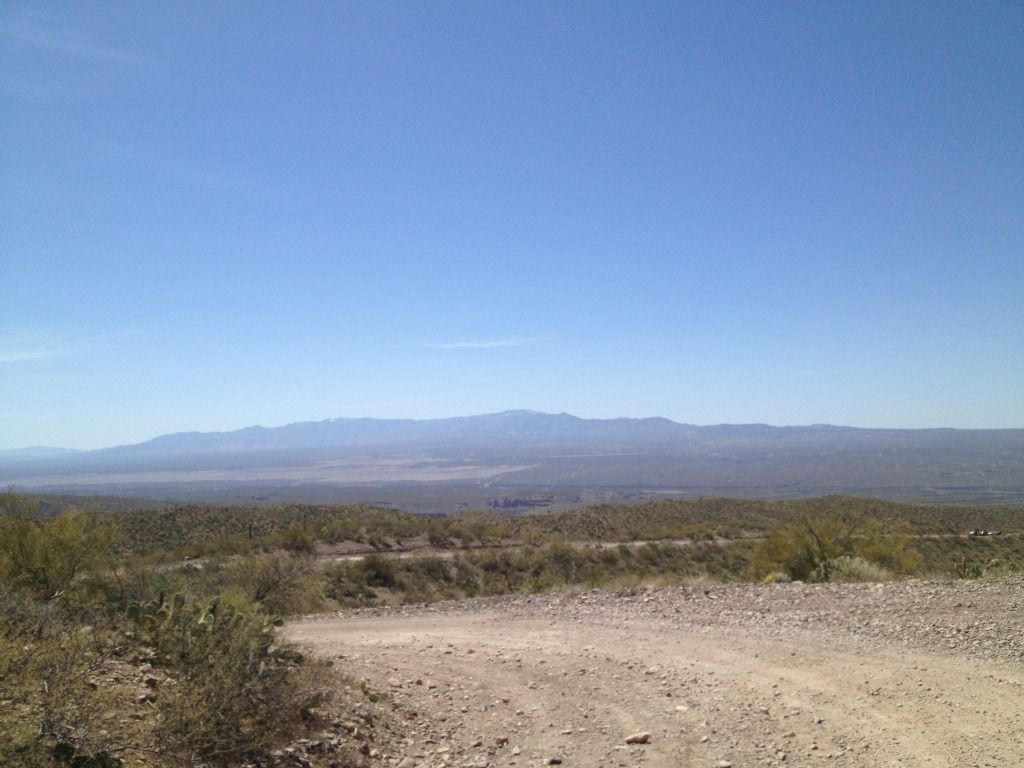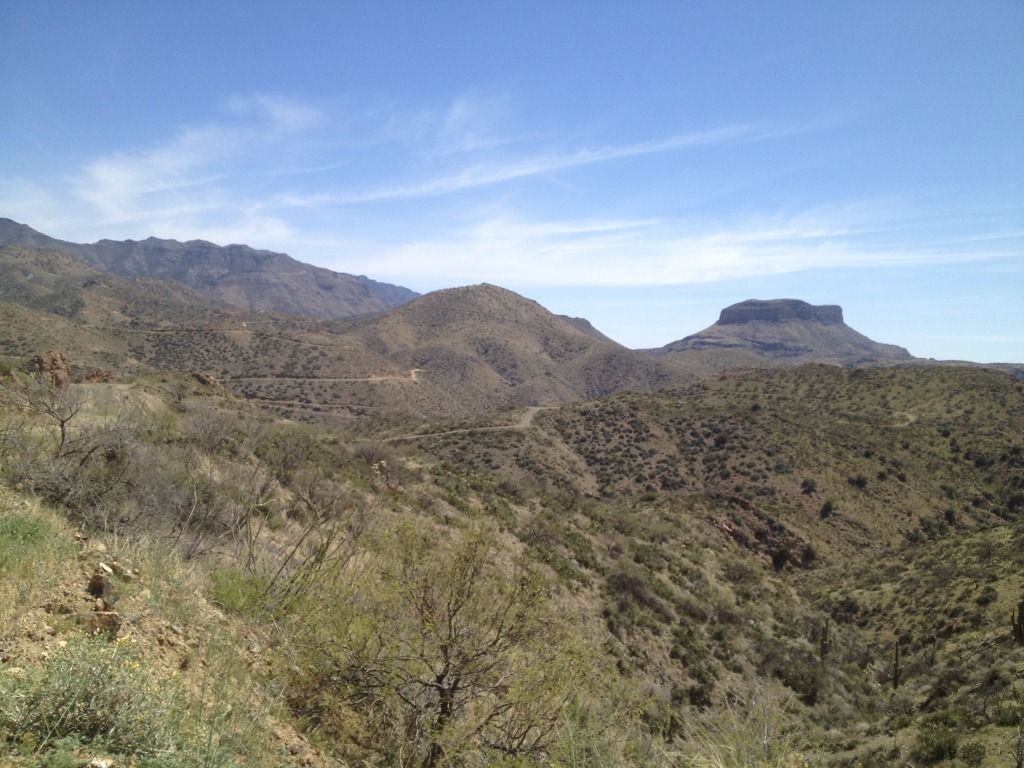 There is a geocache hidden in this rock outcropping somewhere
Sometimes it's hidden, sometimes....not so much. Someone had already taken the camera to develop, so hopefully we take less than 2 years to do this trail again and get to see some of the pictures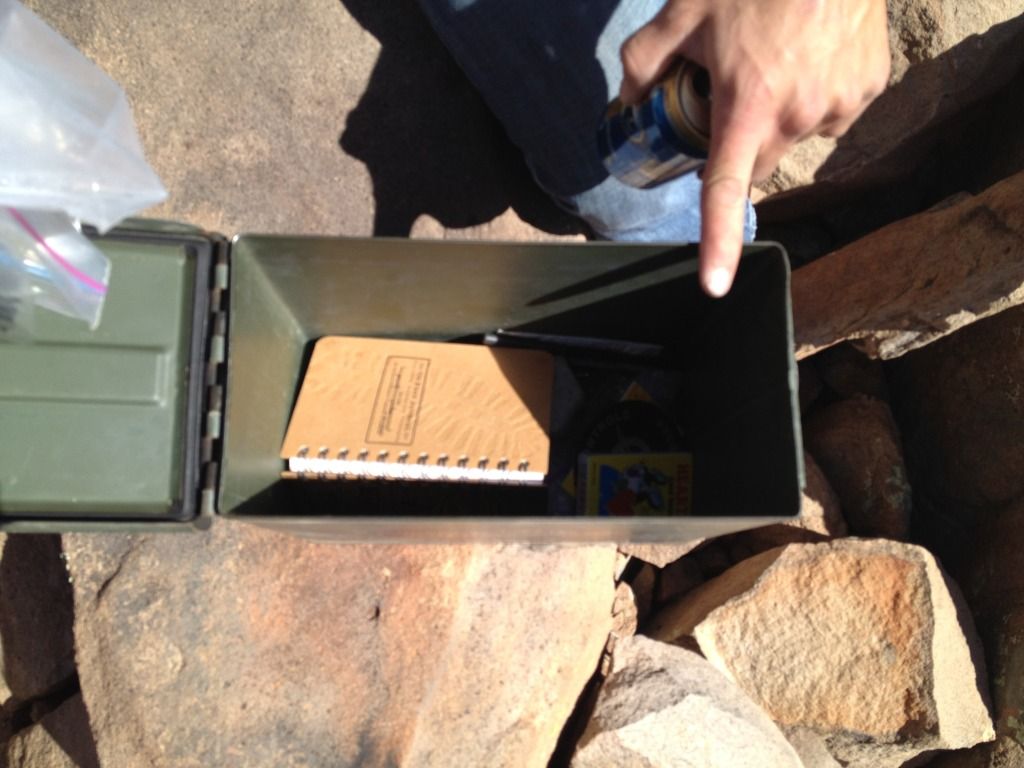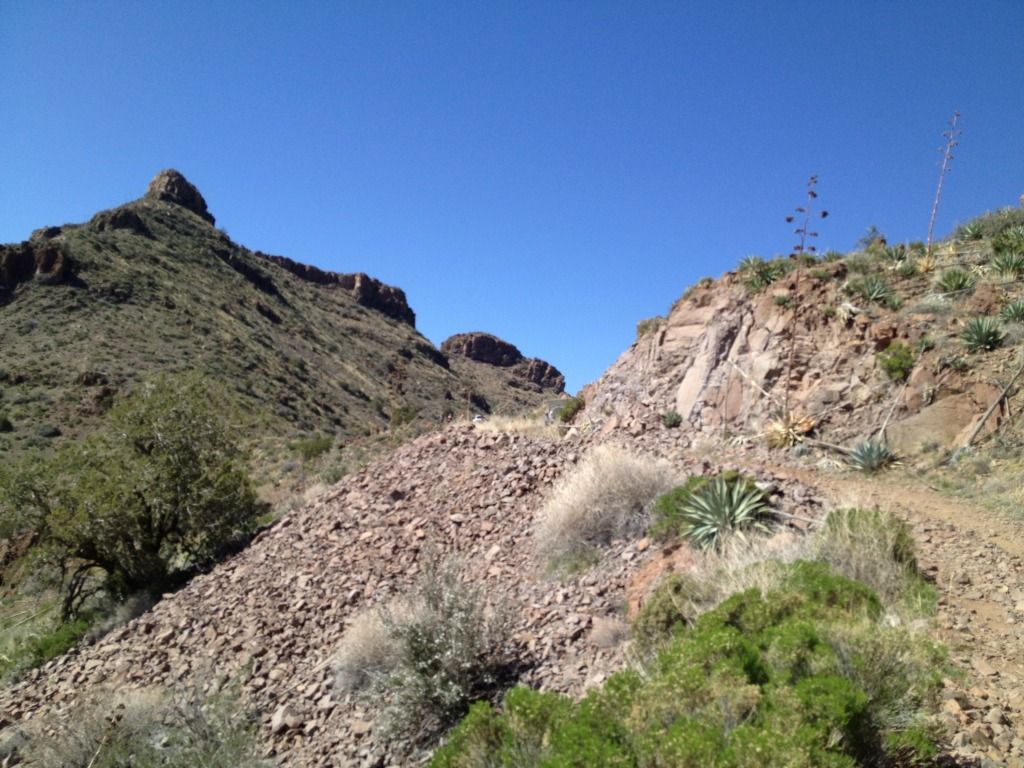 Dropping into the canyons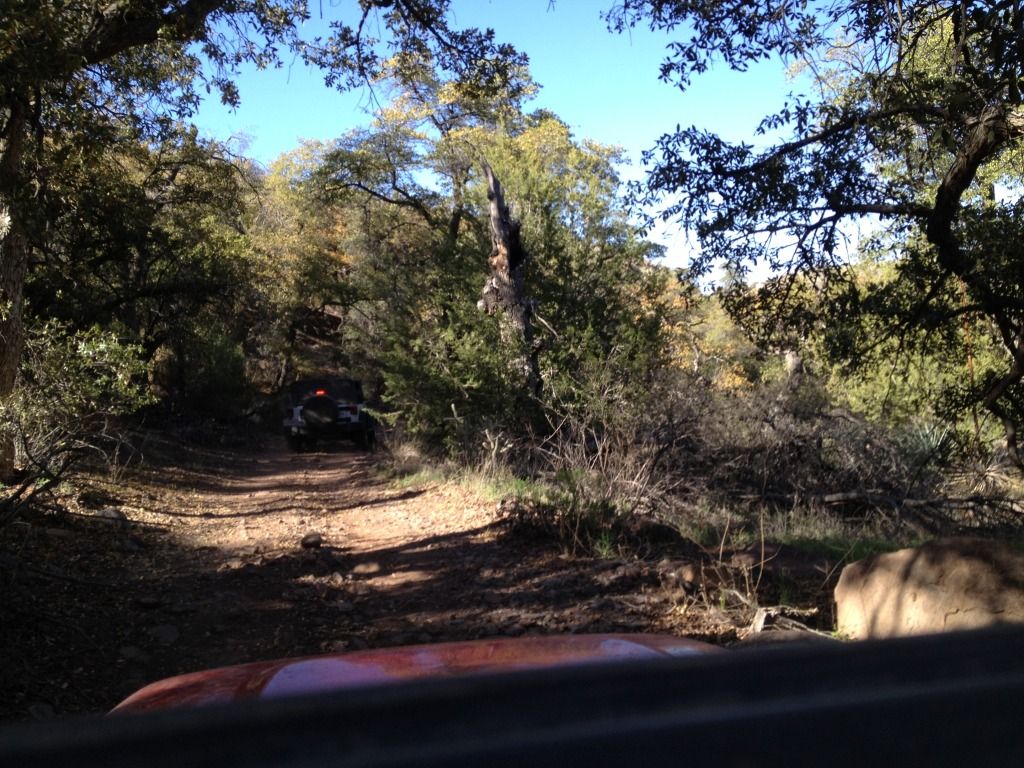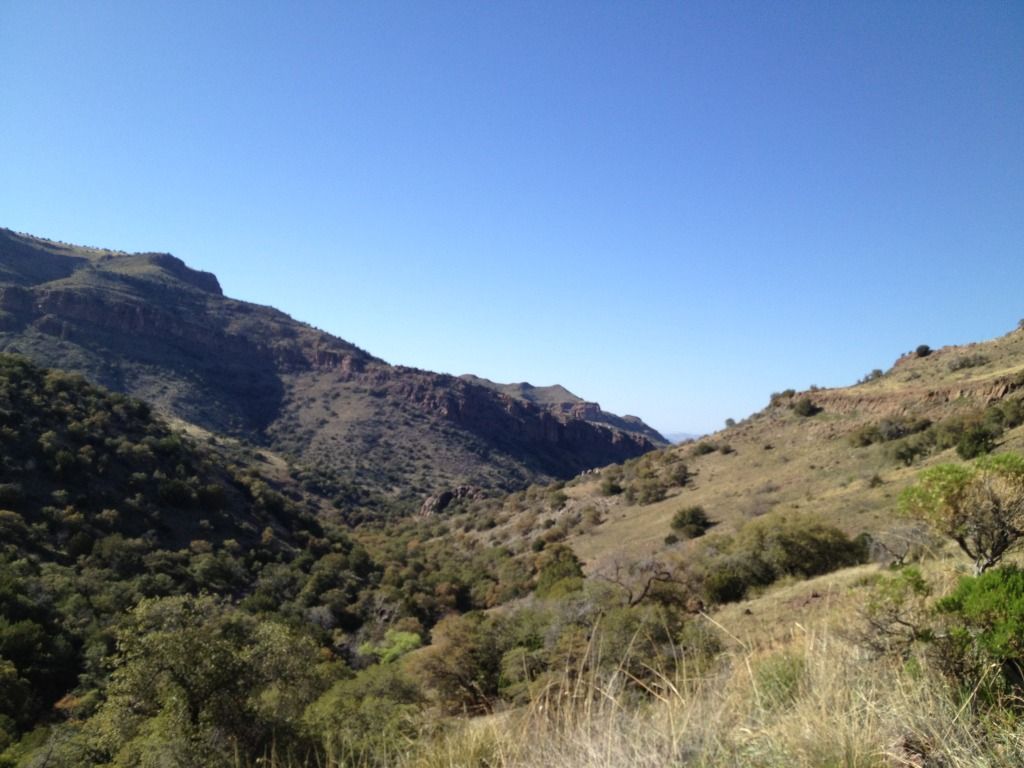 Lots of steep climbs and descents
The Table Top Mine and Post Office ruins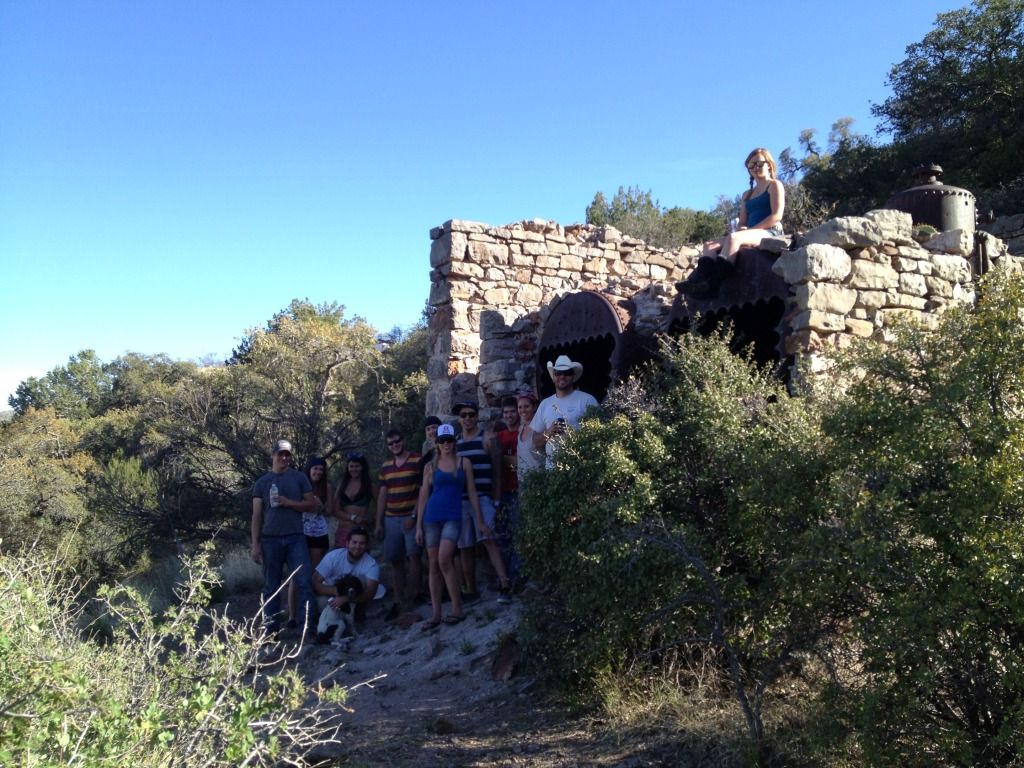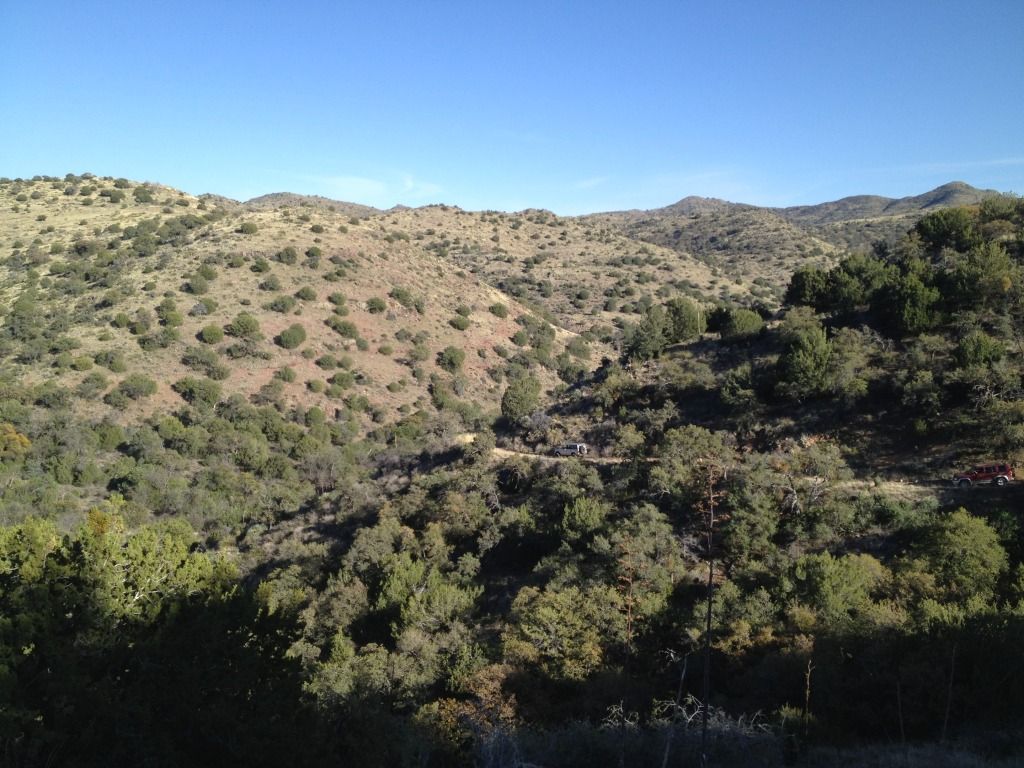 I forgot where the name come from, but this is the cabin at Parson's Grove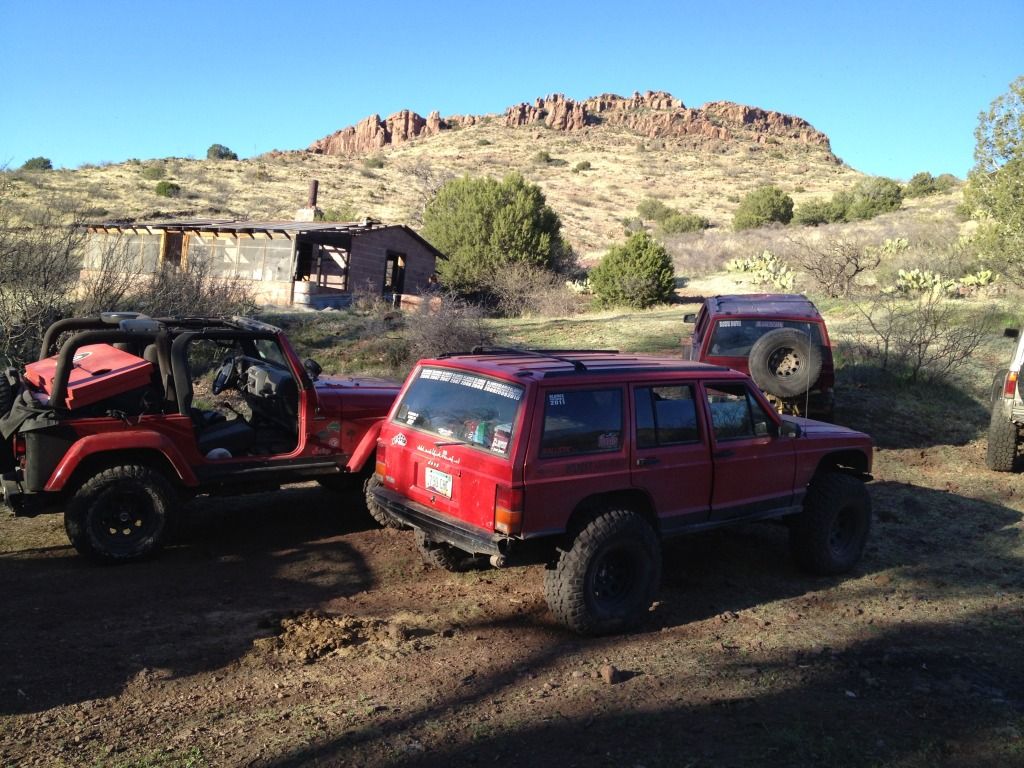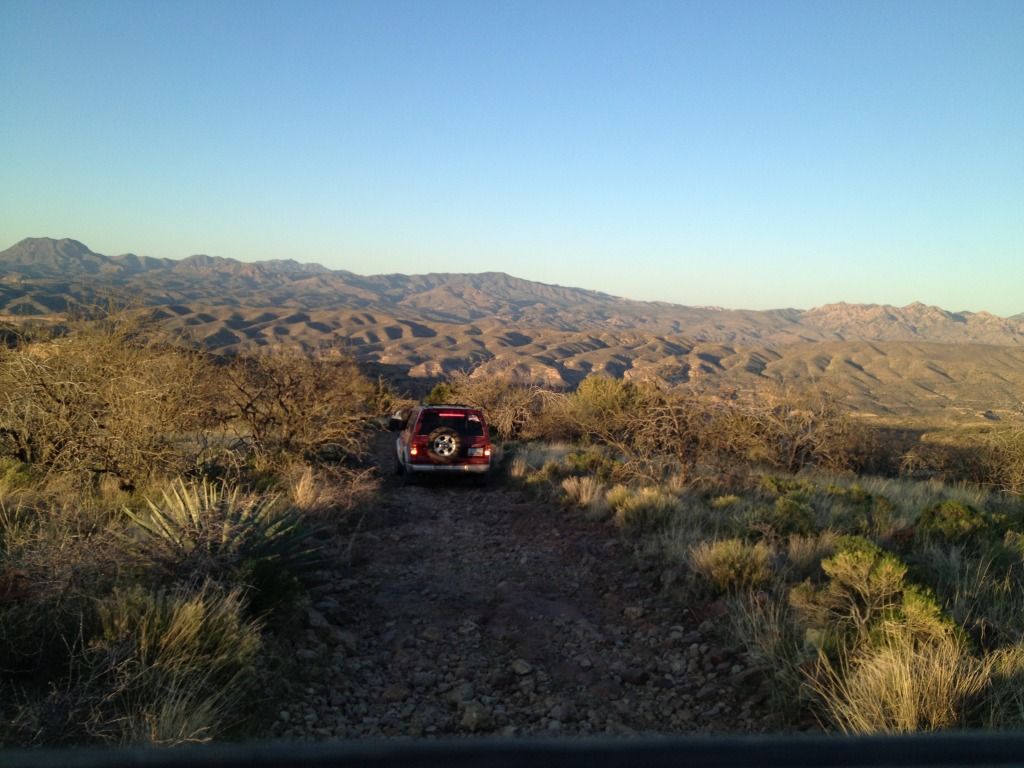 With a few short wrong turns, 8 vehicles, and 2 flat tires, it took us about 8 hours to get to camp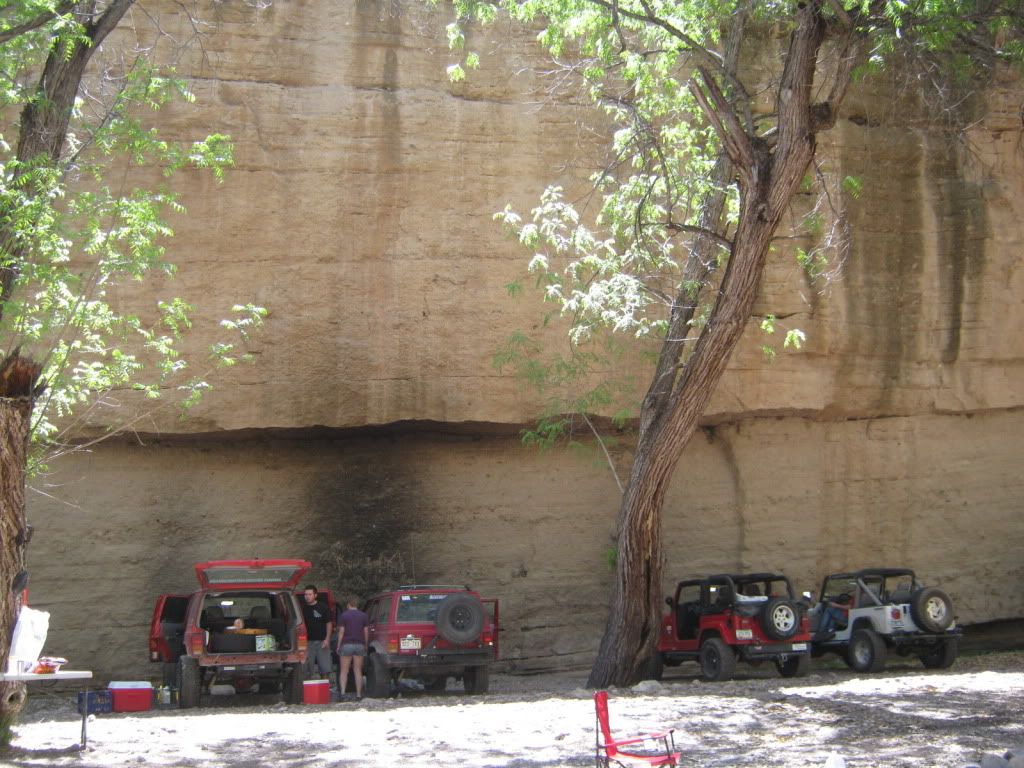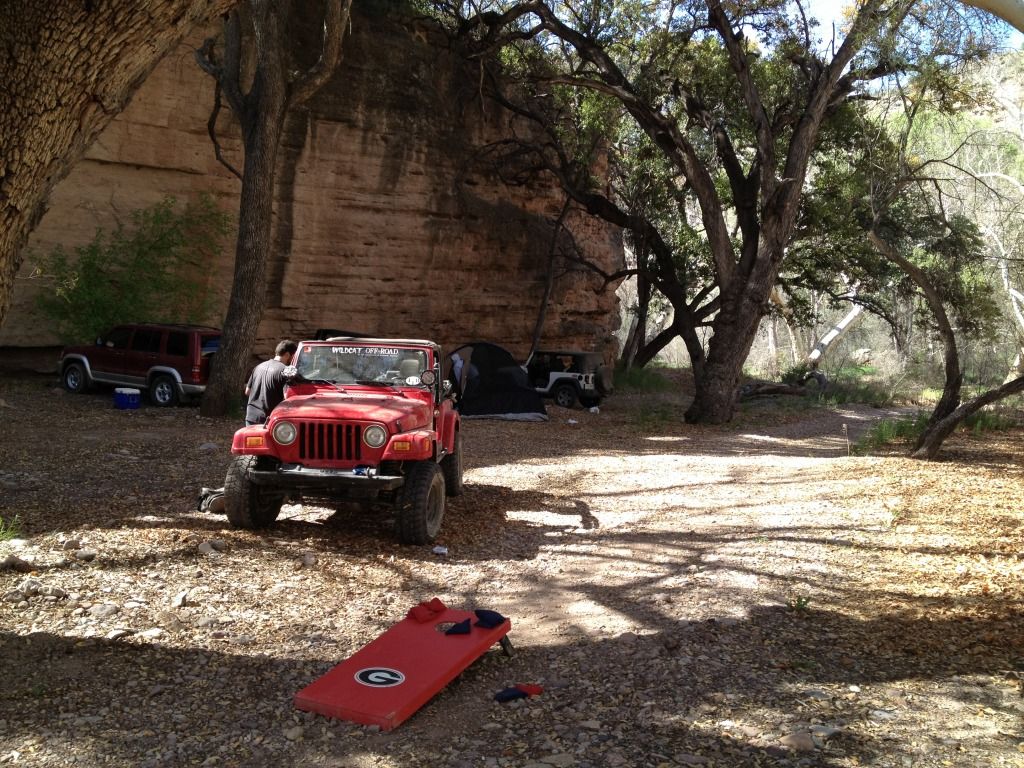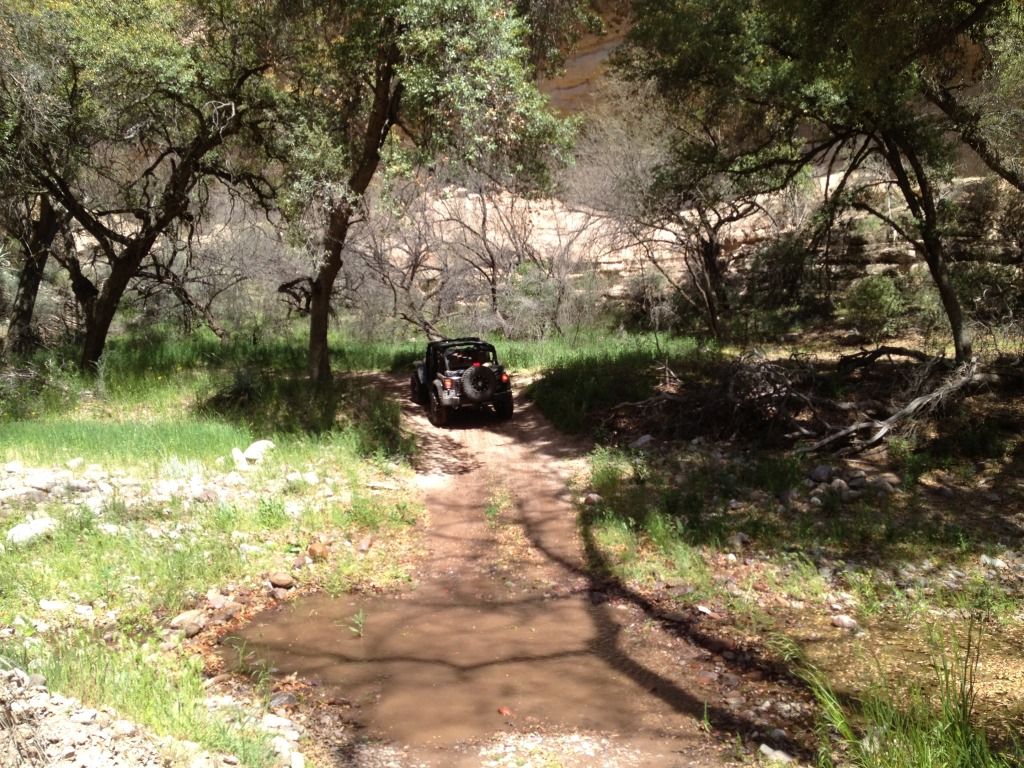 You cross Turkey Creek on your way out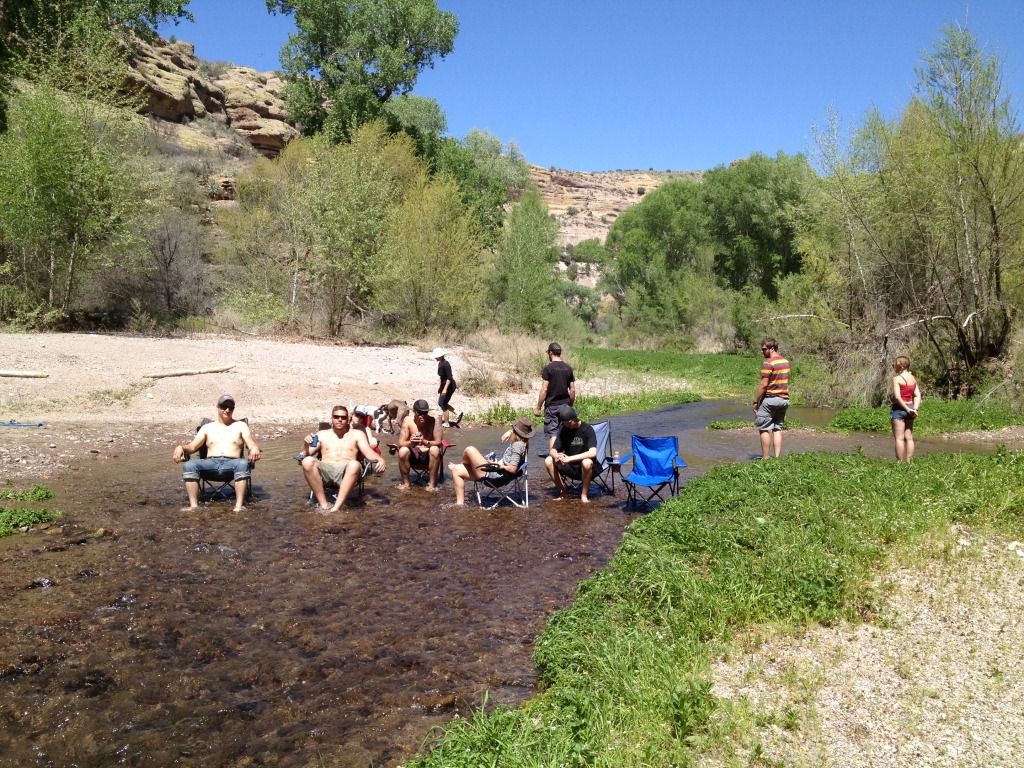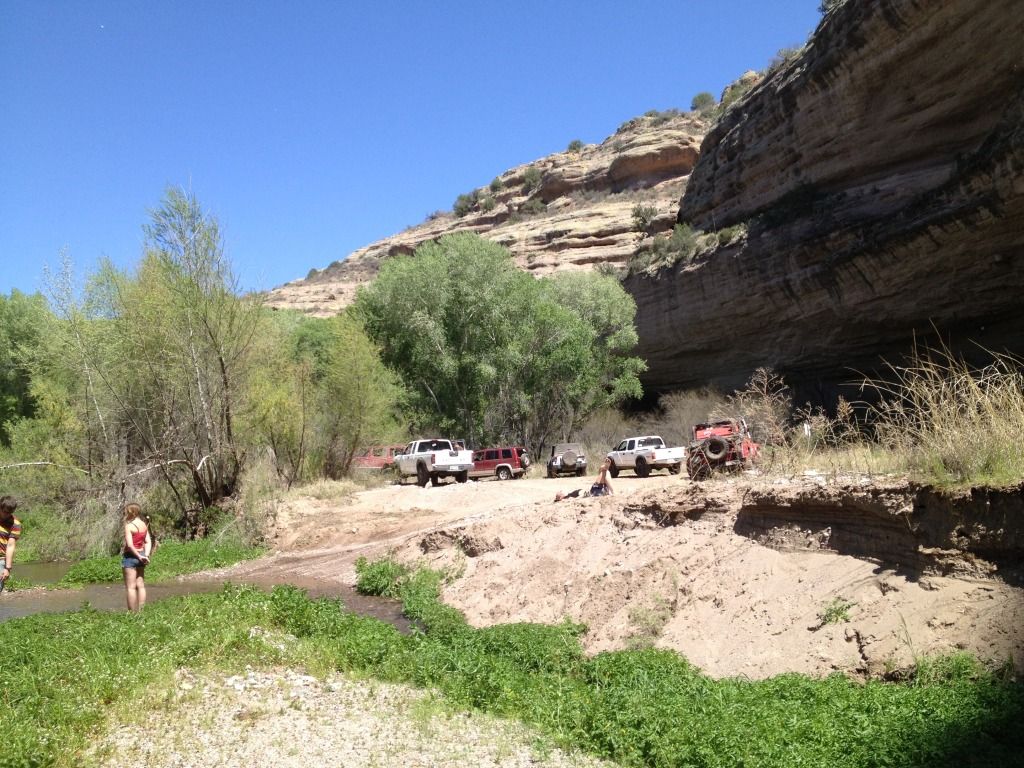 On the way out you hit the abandoned town of Klondyke. Klondyke General Store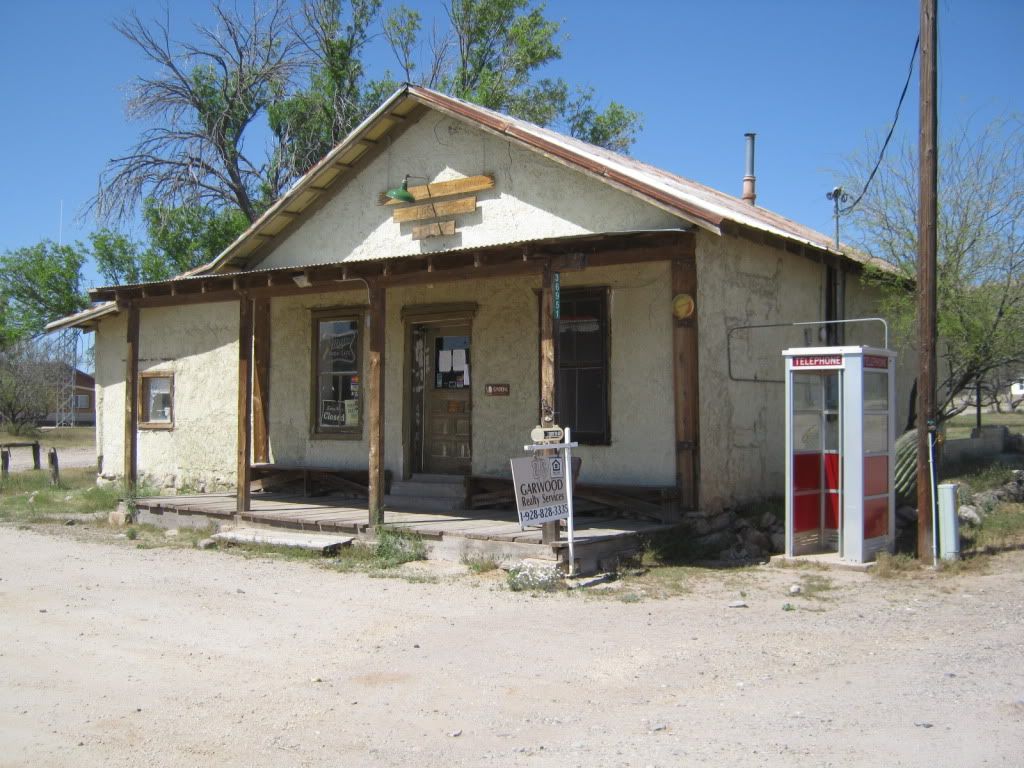 And then about 30 miles of high speed dirt roads until you get to Willcox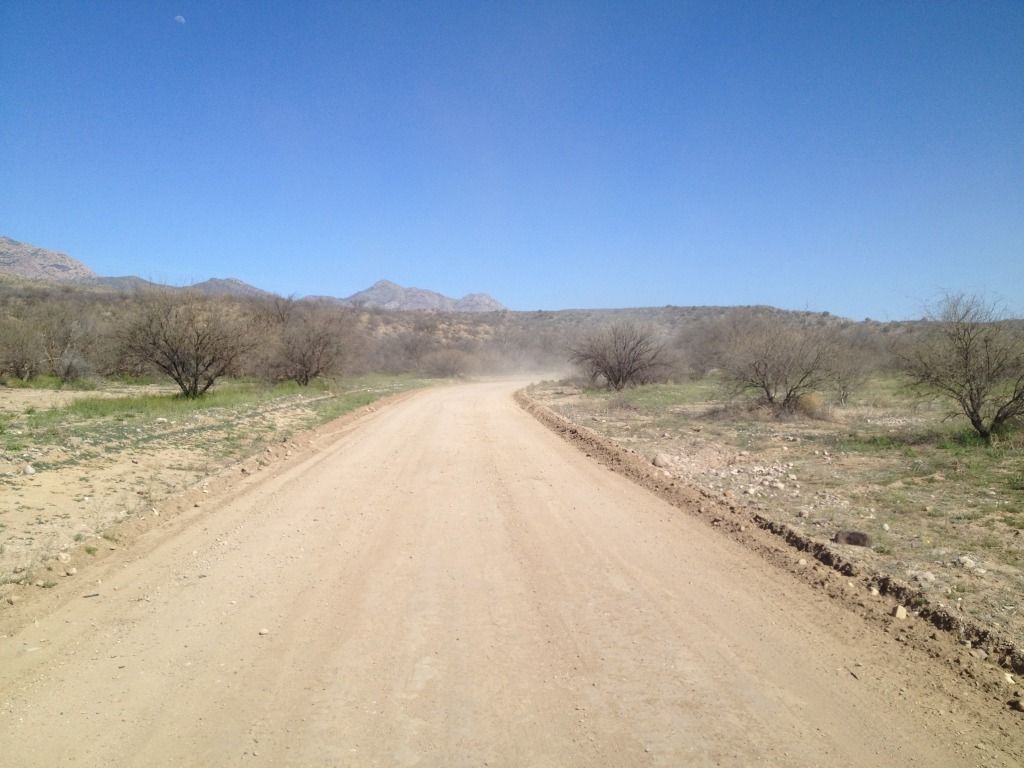 And that's pretty much it. This is probably my favorite trail in AZ overall, despite the lack of any major obstacles. Any questions, speak up. It was a great weekend.