Here's the black tank...she's ugly as sin, but she takes just about anything I throw at 'er! (Well, she didn't appreciate me flipping her on her side a couple months ago...but everything else has been pretty smooth)
I've pretty well chopped the living crap out of this truck...and I have plans to "reciprocate" off some more metal.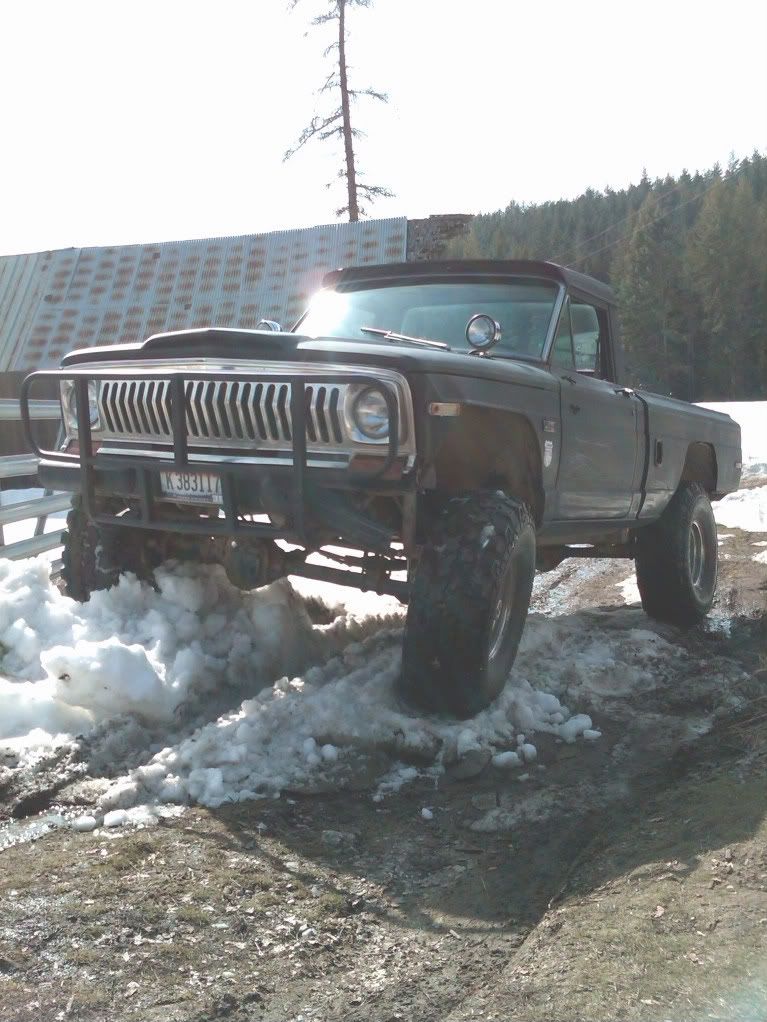 - '78 J-10 Short box (about to be shorter!)
- D44s (I know...I need to fix that) with Detroits front/rear
- 4.88s
- SOA and shackle flip
- High-steer with 1.5" tie rod
- 37" PJ Dirt Grip shoes (again...I know...lame)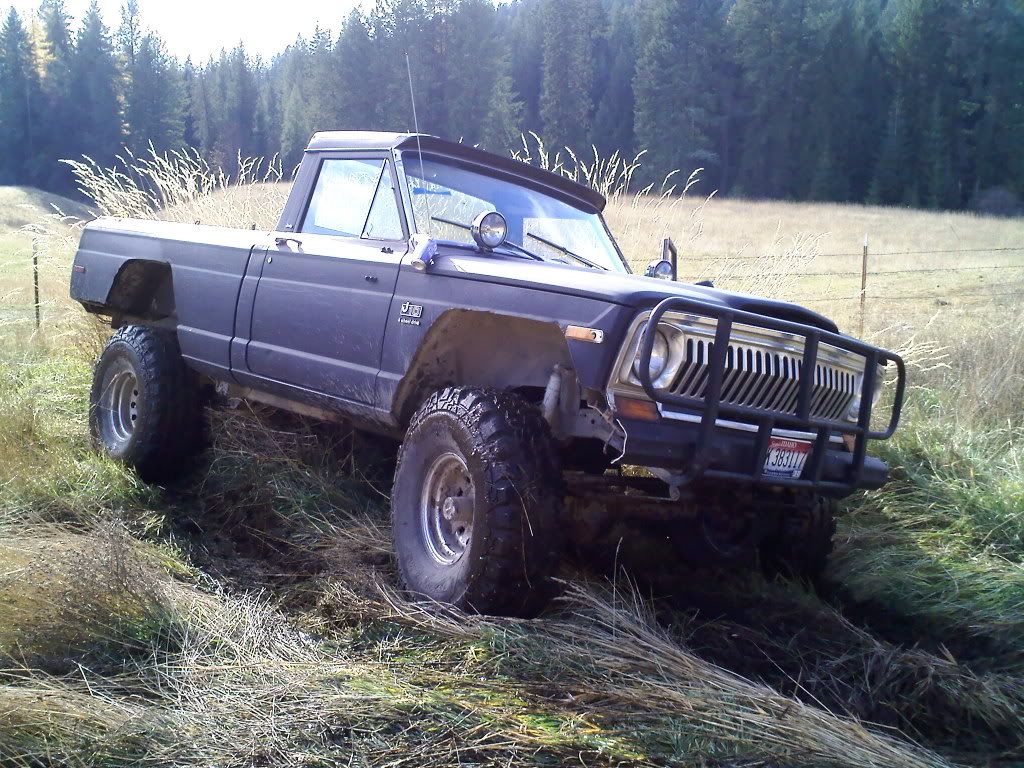 And I'm about to whack about 10" from the bed and frame...so the bed will be only as long as the rear shackles. We'll see how that goes.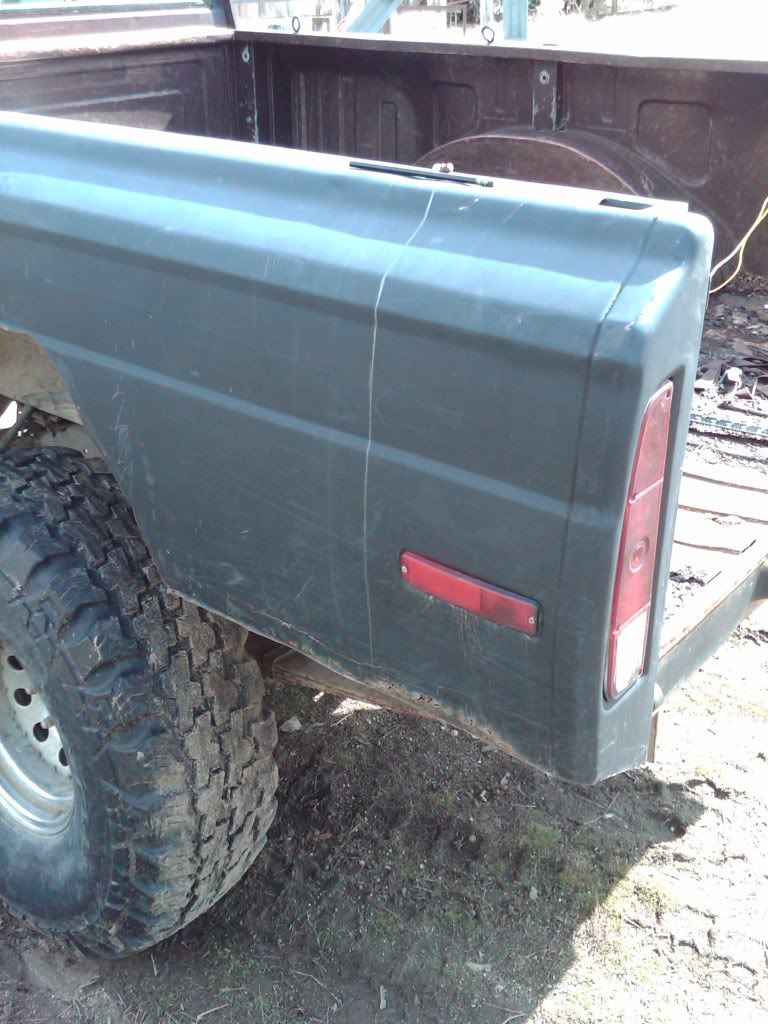 Here she is in an unfortunate position... (lost about 15 gallons of fuel here. Dang!)
The lesson here: Don't try to climb trees with your truck! Body damage can occur! (Plus I has to get flipped over by a Dodge...my CJ-7 wasn't up to the task - how embarrassing!)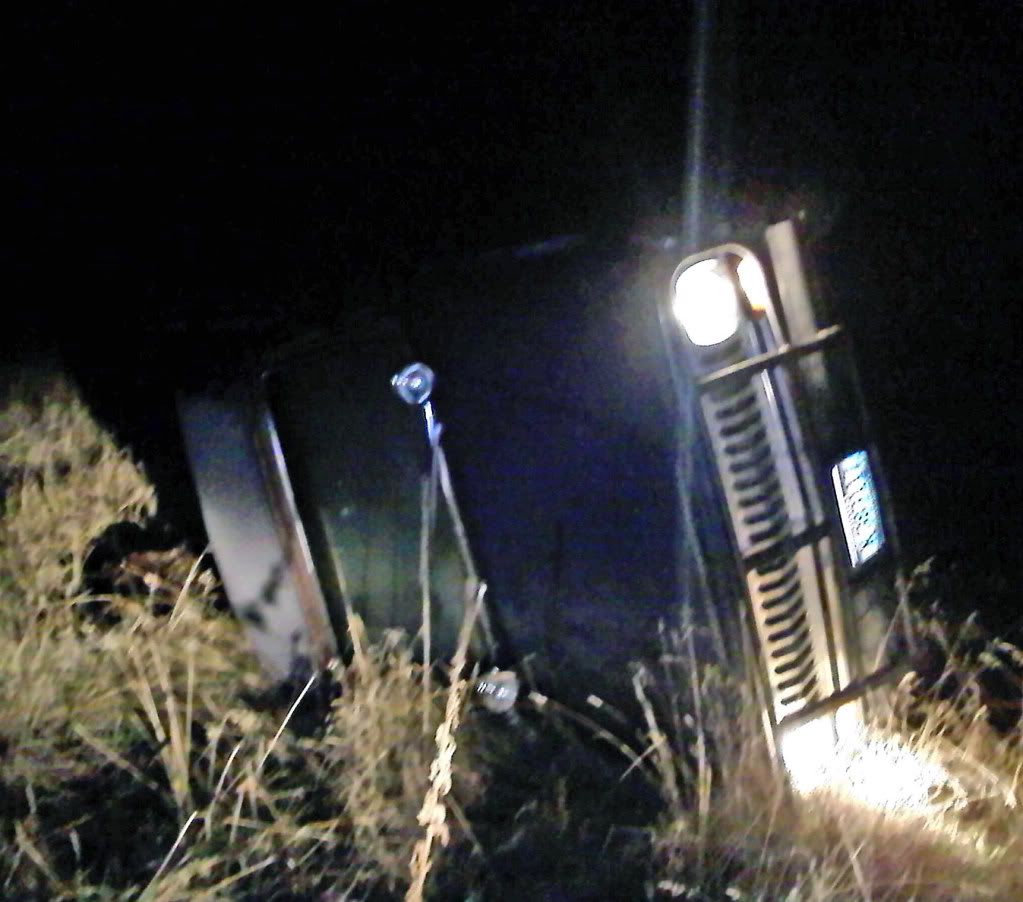 I think the only part I don't like about owning and driving a badass J-truck is when my idiot friends (I'm 19 - they're around my age) say "what is that?" or "oh, you have a Jeep truck? Is that like a Wrangler?"...it's pathetic, really. I'm like "dude, just hop back into your Civic and don't worry about trying to figure my truck out...you're too young and uneducated." Lol...I want to slap some of these city kids!