This is The White Snake. She is a 1965 Jeep Wagoneer. We are her second owner, having purchased her in 1990 from a lady in Alpine, Texas, who drove the 6 miles down their ranch road to her mailbox. The Original bill of sale from the dealership is still in the glovebox.
White Snake currently resides in Colorado, between Nathrop and Tin Cup. She is our summer mountain vehicle for traversing the mountain trails. Due to funding cutbacks the last few years, some of the mountain pass roads are not longer maintained and have been washed out to the point that the Snake is too low to pass over some of the rocks and the switchbacks are too narrow for her long body. However, there are still places she can go and she reliably does so, year in and out. In fact, she has had to tow our 1947 Willys back a few times.
Every part on her is original. Her interior is used but in great condition, saving for a seam that is coming apart in the front upholstery. She has some surface rust around some scratches.
She gets a lot of inquiries from Jeep and old car enthusiasts, who are out navigating the mountain roads. If you are ever out and about i the Collegiate Peaks, you may see us slithering up the side of a mountain.
She will be retrieved from Colorado this fall for a trip back to TX for a little updating.
Coming down from Tin Cup Pass
Chrysalite Mountain bowl where the road ends and must be hiked to the top.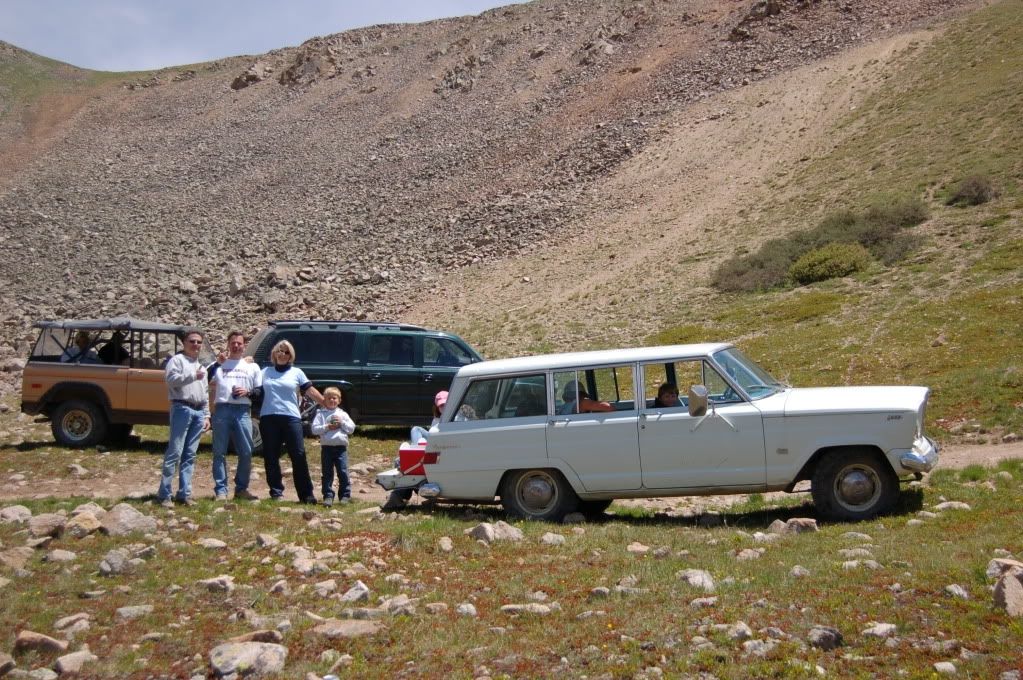 Towing the Wyllis
White dog in the white snake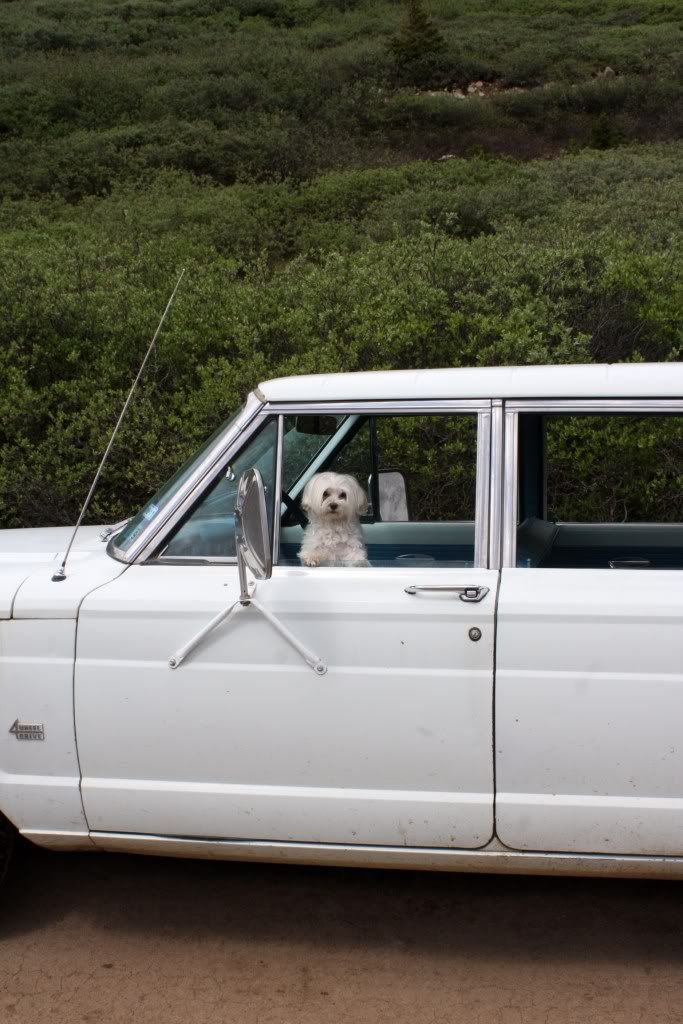 Back home in the front yard, ready for the next excursion.