OK, sense the engine has been swapped into the wrangler, I have no way of knowing what was kept stock, and what has been changed.
In stock form, there should be TWO seperate things neer the oil filter, that have wires attached to them.
The OIL PRESSURE SENDING UNIT (this makes the gauge work) , it's "can" shaped, with ONE wire connecting to it.
The second is the OIL PRESSURE SWITCH (This prevents the electric choke from activating unless there is oil pressure). It is kind of "flat disk" shaped, and has TWO wires connecting to it.
Here's a picture (88 grand wagoneer with 360)that I found online, the sending unit(for the gauge) is on the left. The switch (for the choke) is on the right.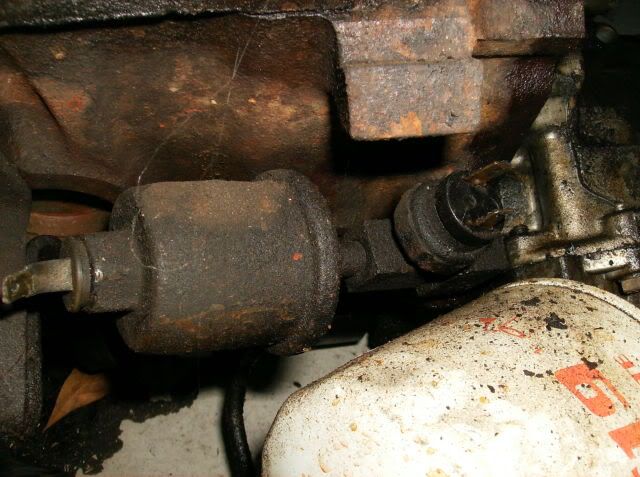 EDIT: Seeing that you recently purchased the jeep, does it have aftermarket gauges?
Are there any small tubes coming from the engine, and going through the firewall? If someone added a mechanical oil pressure gauge, it's possible that they removed the stock sending unit.
I didn't drive my jeep to work today, but I can take a look when I get home and see what colors the wires are on both the sender and the switch.