Registered User
Join Date: Sep 2010
Location: springfield
Posts: 6
gladiator floor pan repair
---
has anyone used aluminum and pop rivets for a fix? part of what i cleaned out forward of the passenger seat was AL. biggest issue is the seat mounting. i don't weld and can't afford hiring a body with eqpt. to do steel. i call it "dark rainy night in the jungle wrenching"??? a small portion of the tunnel is is gone on the passenger side. {drivers side is a street sign
}
Registered User
Join Date: Apr 2010
Location: Whetstone, Az
Posts: 1,131
hit it up. street signs are free
---
Beauty is in the eye of the jeepowner.
Registered User
Join Date: Aug 2013
Posts: 76
i'd use sheet metal screws rather than pip rivets, sheet metal screws dont have a chance of getting loose and vibrating around like pio rivets
Registered User
Join Date: Jul 2011
Location: Petoskey
Posts: 144
I'm in the same boat with my 89. I'm noticing portions of the floor that are falling off under the carpet. I knew I would have to address it sooner or later.
Did you remove your carpet and then install your 'street sign aluminium' ?
Registered User
Join Date: Jun 2010
Location: WA
Posts: 115
Welder's really aren't that expensive. If money's that tight, could you borrow one from somebody? Might as well do it right. I had pretty much no body work or sheet metal experience and was able to replace a bunch of the floors in mine.
The Gladiators are heavy duty, get your self some 16 gauge, a hammer, and go to town. Easy to weld on stuff that's that thick.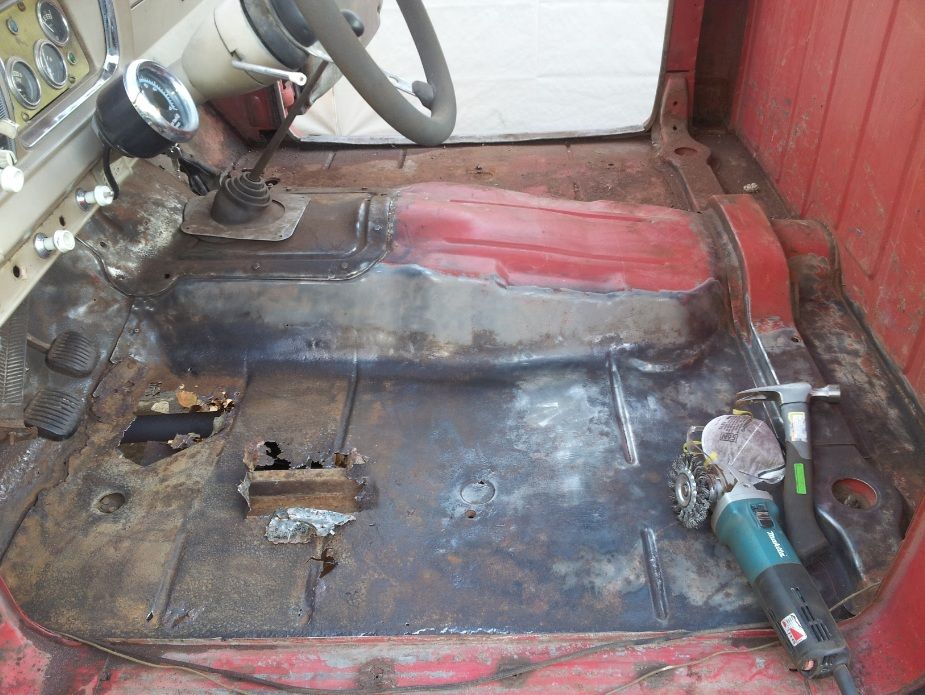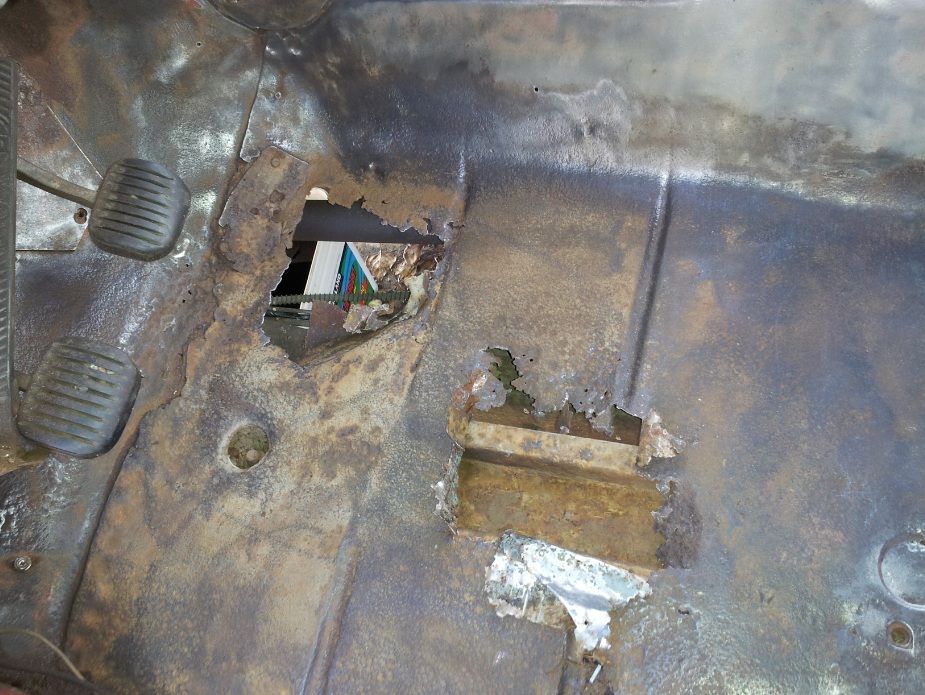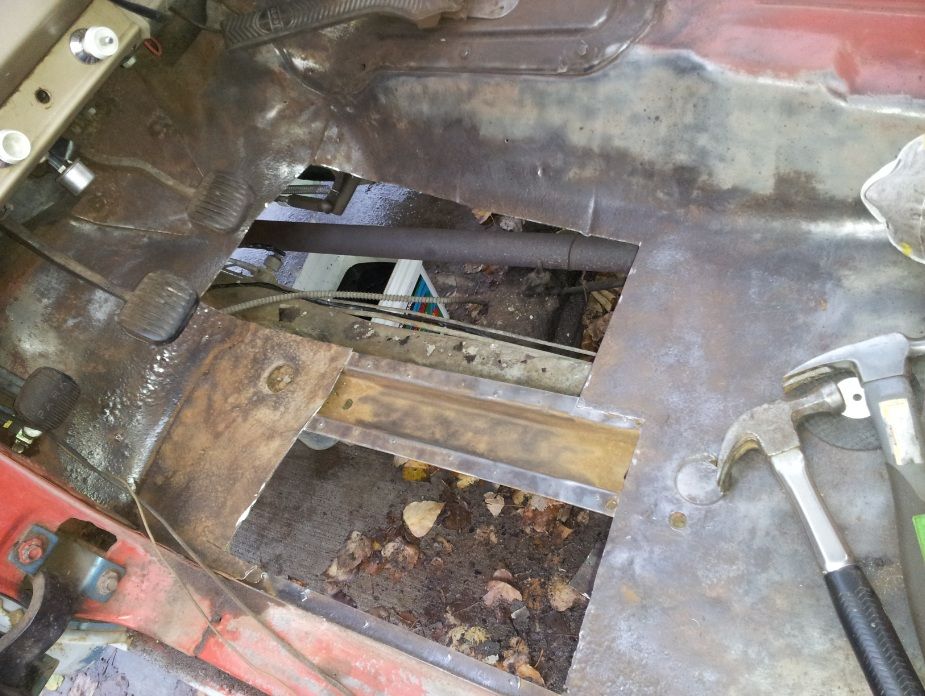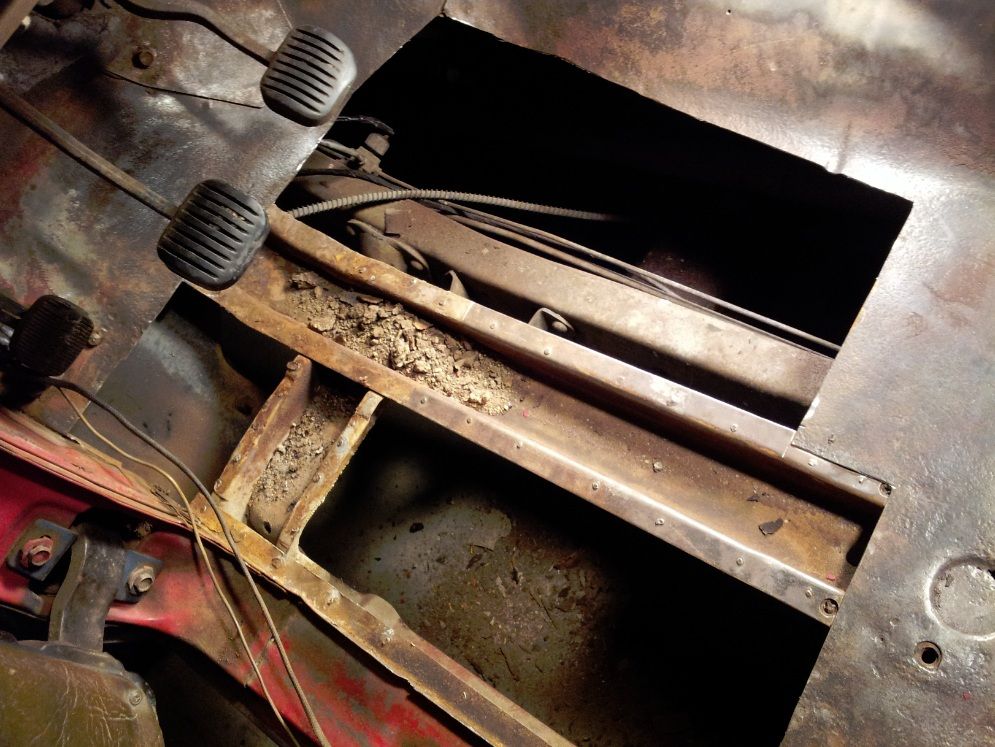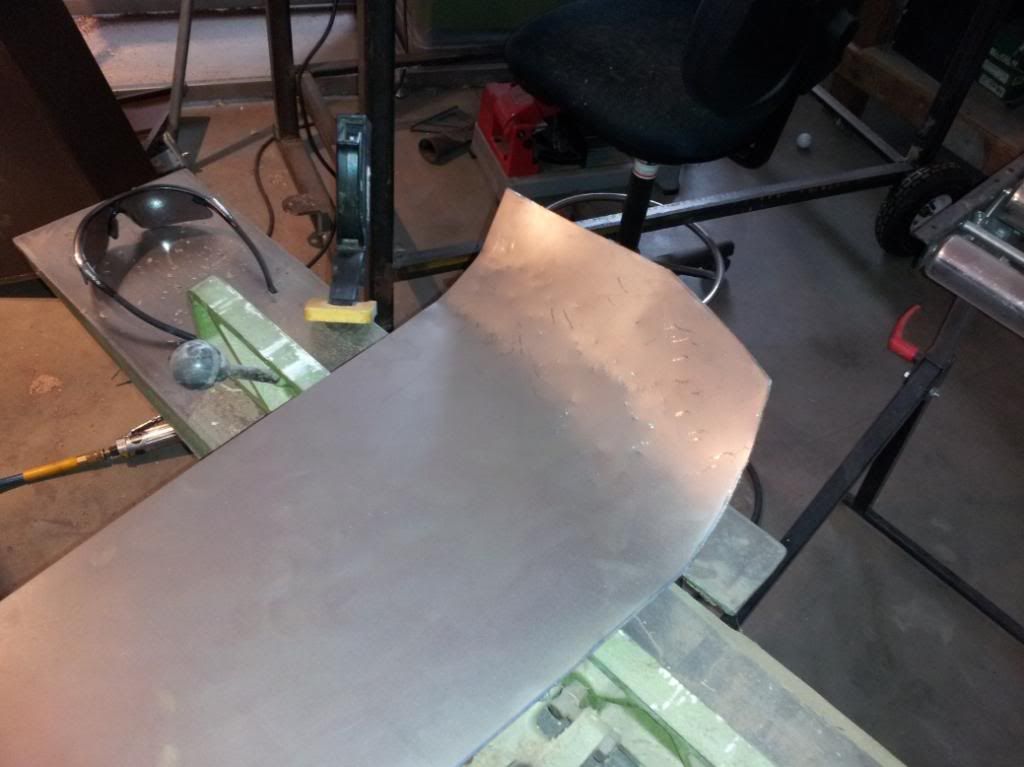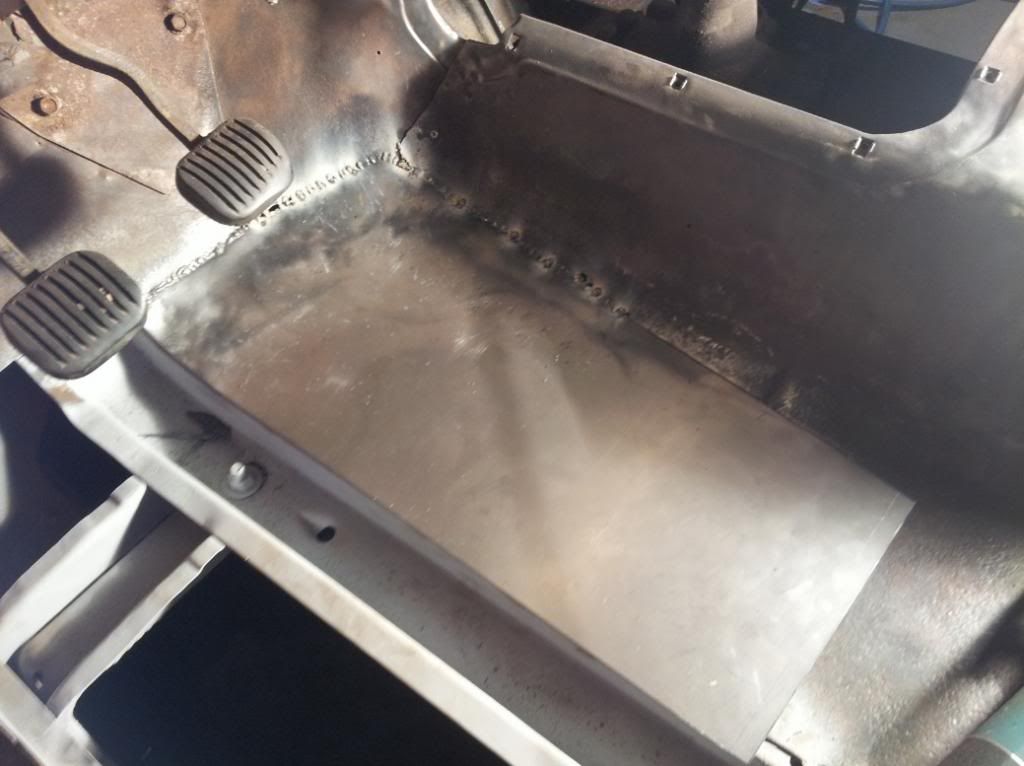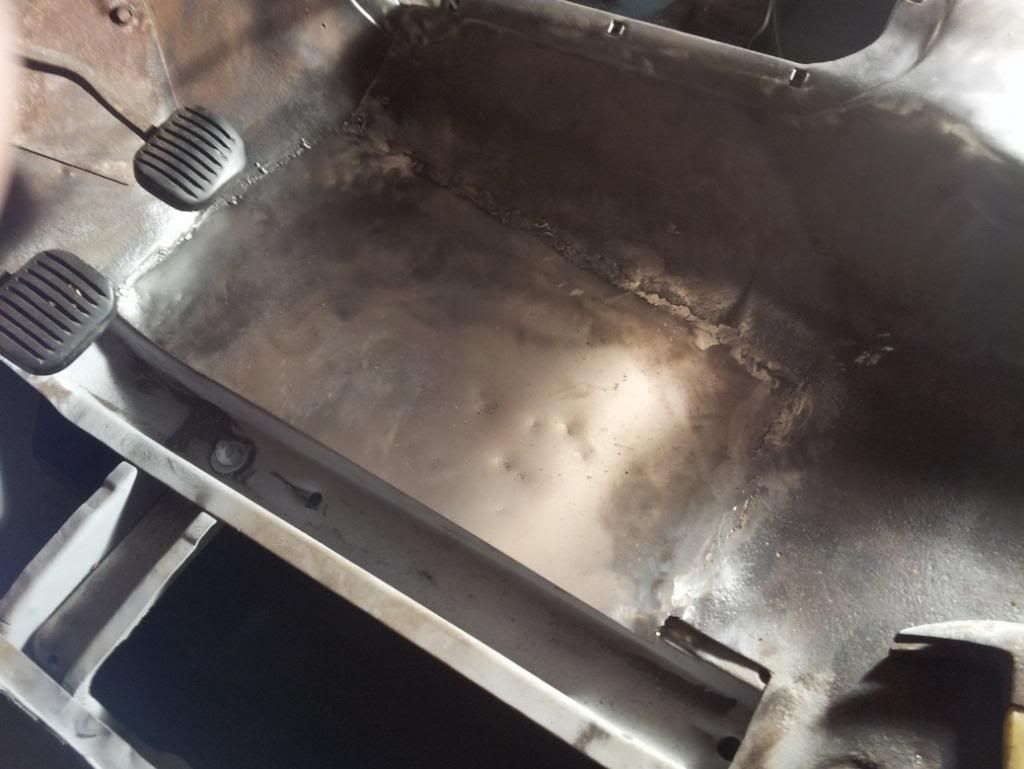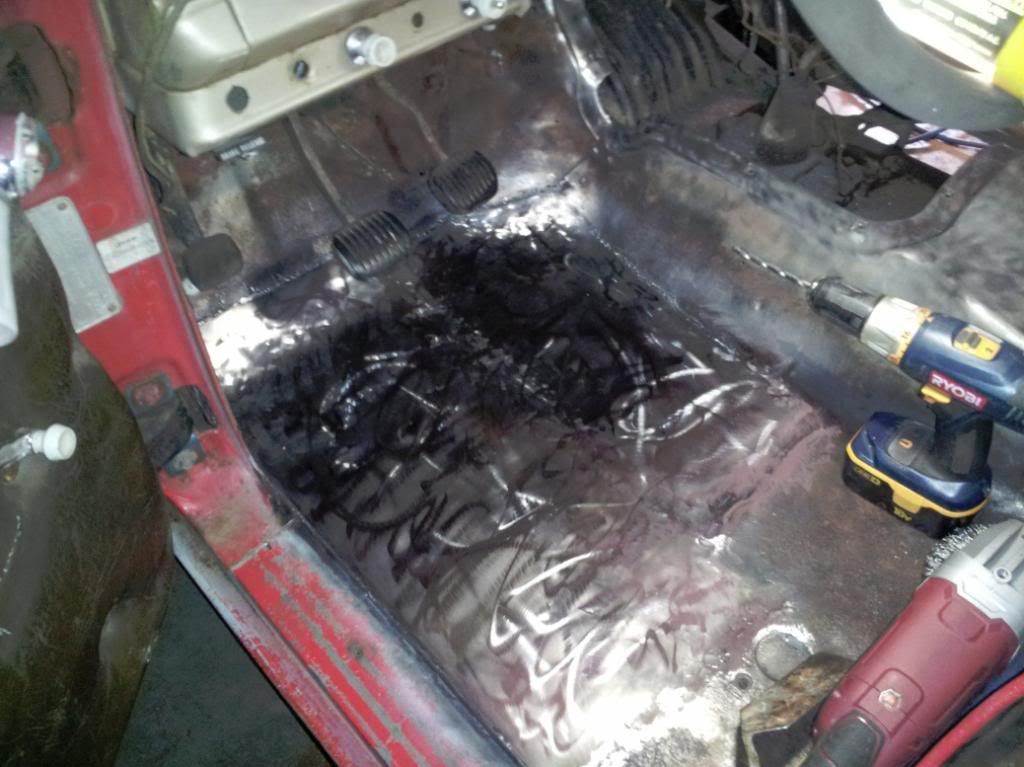 ---
2001 TJ 60th Anniversary Edition
1995 ZJ 4.0 w/ AW4 Swap
1966 Gladiator Pickup
1964 Gladiator Thriftside
Currently Active Users Viewing This Thread: 1

(0 members and 1 guests)
Posting Rules

You may post new threads

You may post replies

You may not post attachments

You may not edit your posts

---

HTML code is Off

---