Quote:
Originally Posted by
Mack83
I checked out your video of under the hood. Curious to know if you had to get the throttle adaptor bracket or what you did about that. I put my edelbrock intake, 1 inch spacer and my edelbrock carb on bout an hour ago. I dont have it all hooked up yet but it looks like I may have some linkage issues. Im afraid that the throttle cable or the kickdown is going to reach. I know the kickdown is adjustable but not sure about it yet. I looked at the 8034 linkage bracket by edelbrock but it doesn't make sense. Anyway let me know what you think. Great job on yours by the way!
The Edelbrock 8034 bracket goes under the throttle bracket and allows it to move forward a bit. If you look on the third page of these instructions, it shows how it is supposed to go:
http://www.edelbrock.com/automotive_.../3000/3731.pdf
As for the throttle bracket itself, the one I'm using was already on the intake manifold. I can't quite remember if it matches the stock one but if memory serves me well, I *think* it was very similar if not the same. Here are a few pictures I snapped this morning. Maybe they will help.
Oh one more thing - we had to bend the throttle bracket a little to allow the throttle cable to point upwards a bit more. The location you hook the throttle cable to on the carb is so tall, it almost wants to bind. Something to keep in mind.
In these pictures, you can see which holes we used when mounting the throttle bracket with the Edelbrock 8034 adapter.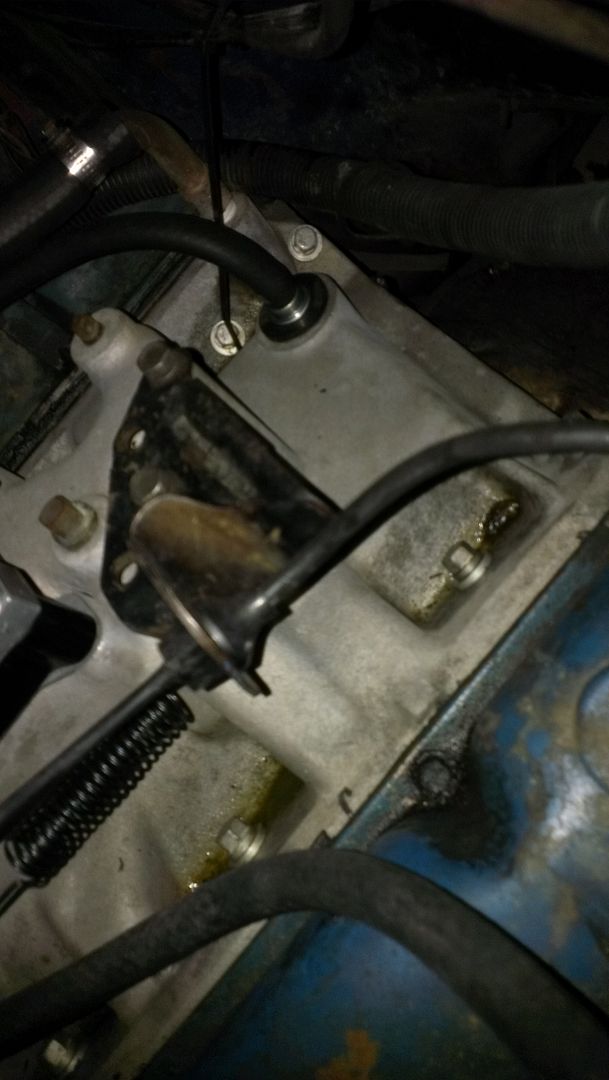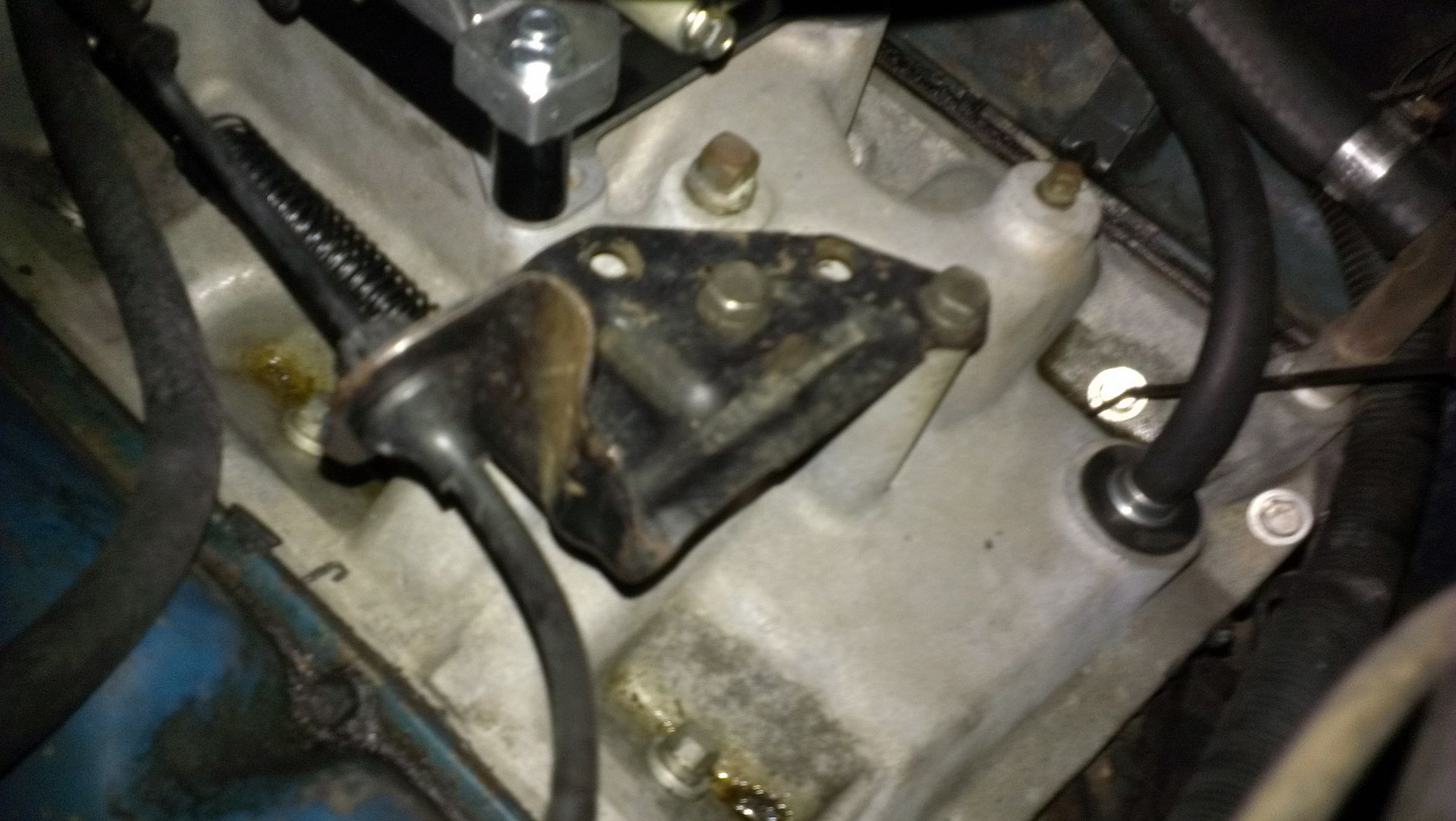 Throttle Cable:
You can kind of see how the throttle bracket aims 'upward' where the throttle cable comes through: