Well, we have most of the project finished. As typical, I snapped a bunch of pictures and will post most of them. If they're a little redundant, my apologies. I like pictures in case I miss something or need them for future reference. Perhaps they'll help others with random issues as well!
Here's the engine in its original form - 360 with the stock 2 barrel carb, or so we think. I bought this from my father-in-law. Saturday, he informed me the person he bought it from apparently replaced the engine and told him that it was a 401. I crawled under the engine and identified the 360 stamp. I'm assuming the guy didn't know what he was talking about when he sold it to my FIL. Either that or they bored/stroked the 360 to a 401. We will never know.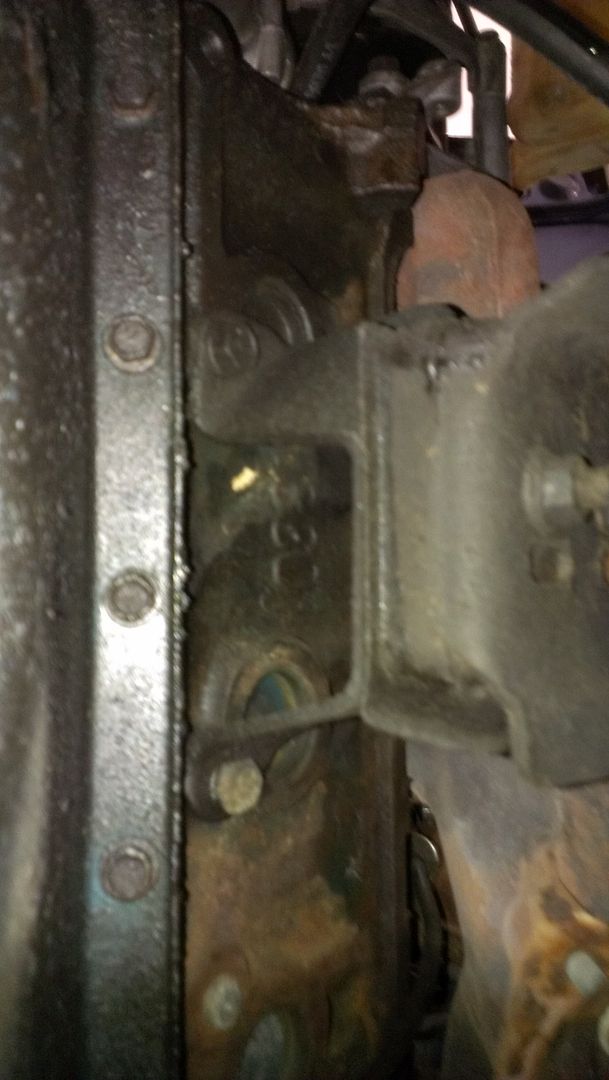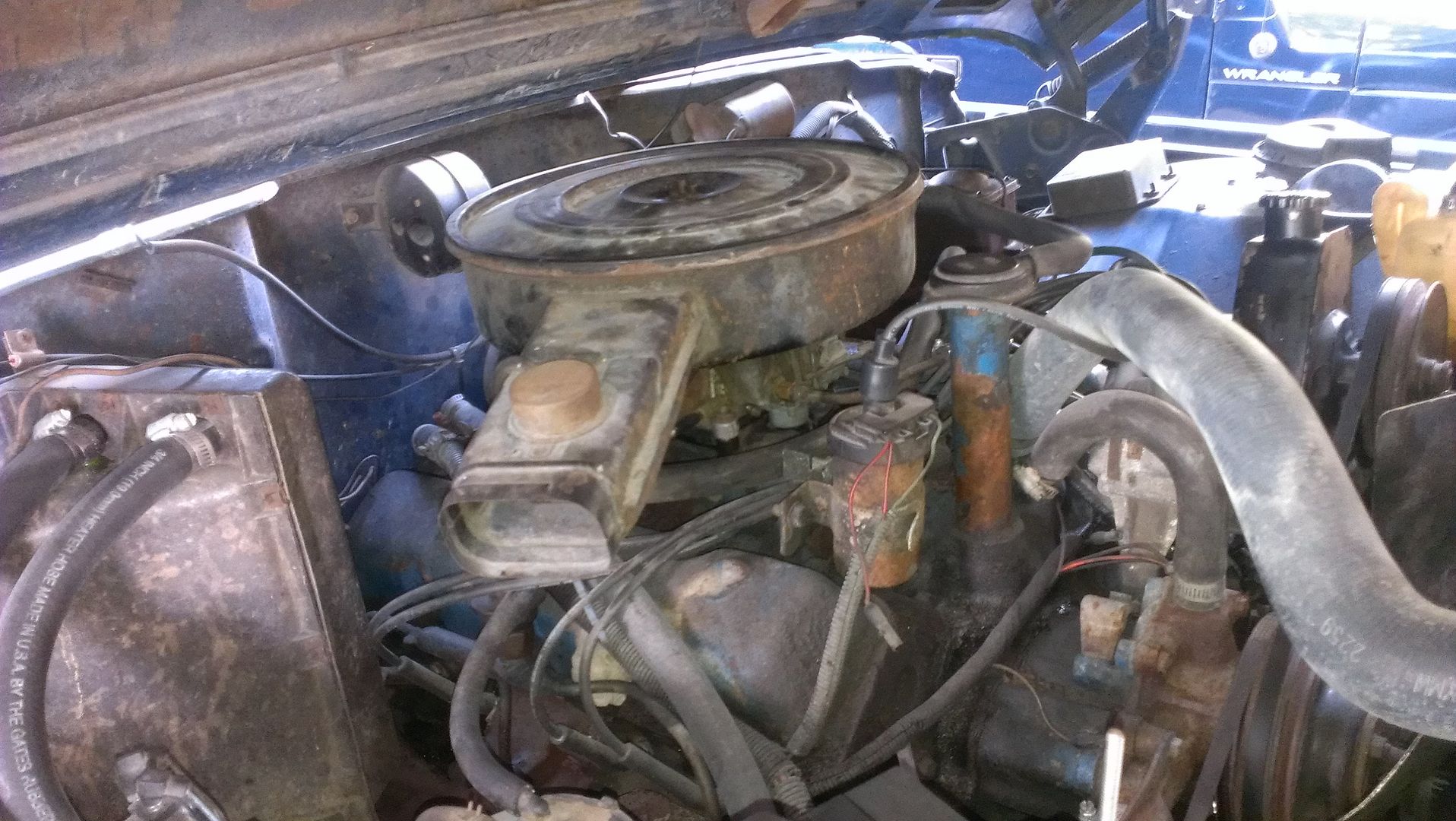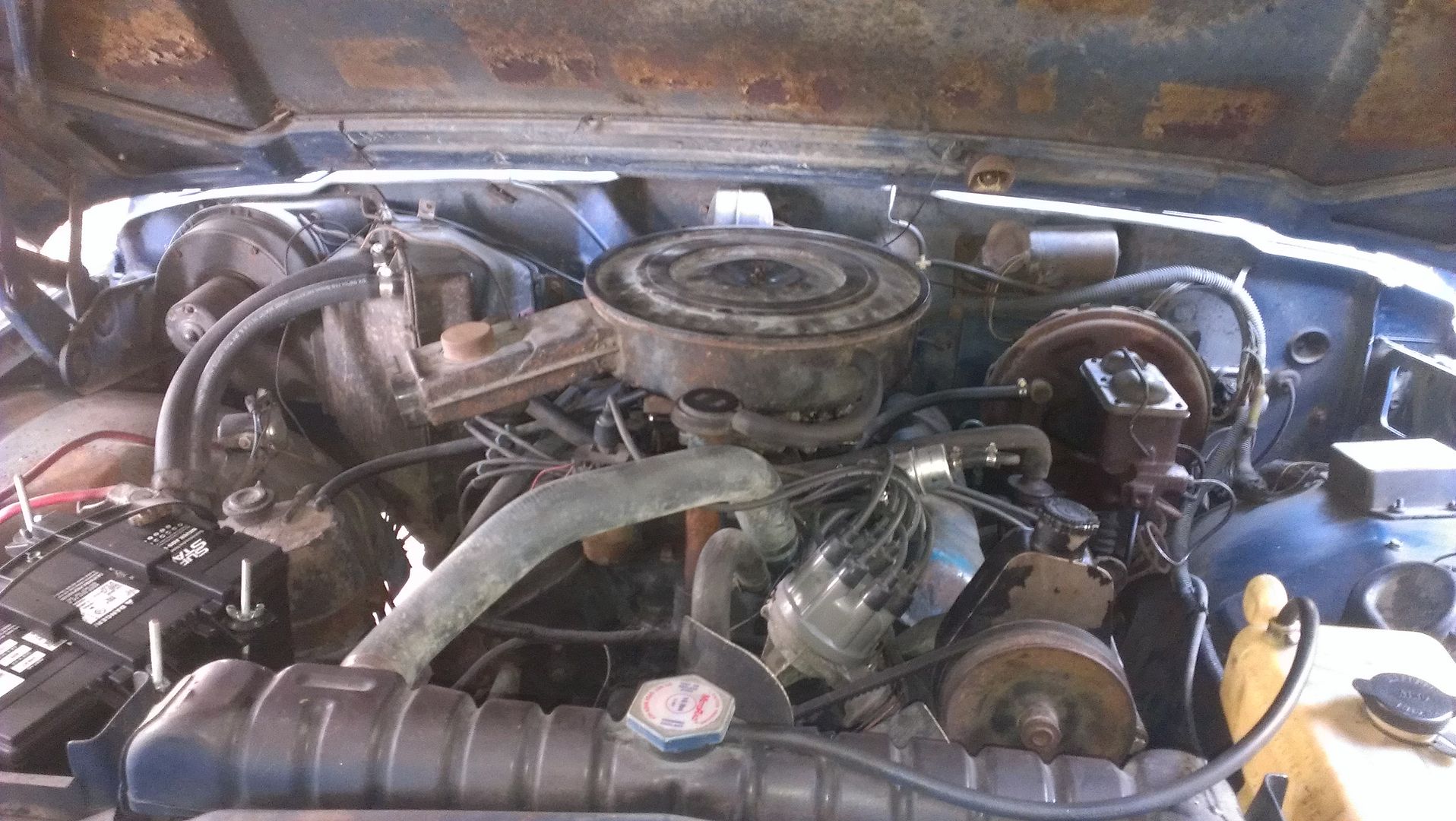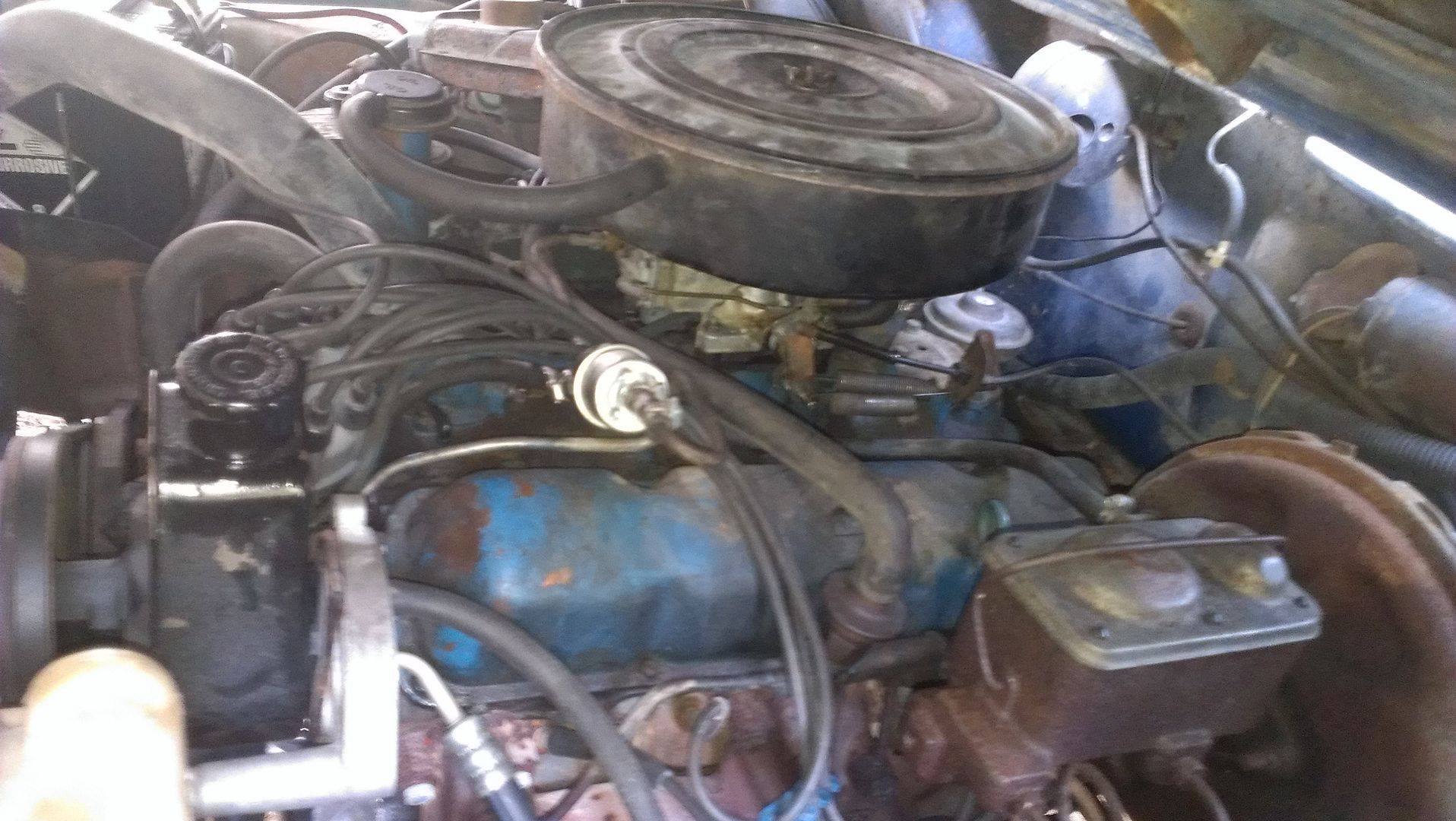 I started by removing the new grill so I didn't scratch it up while leaning into the engine bay. For reference, there are 10 screws that hold on the grill. Sorry for the poor quality.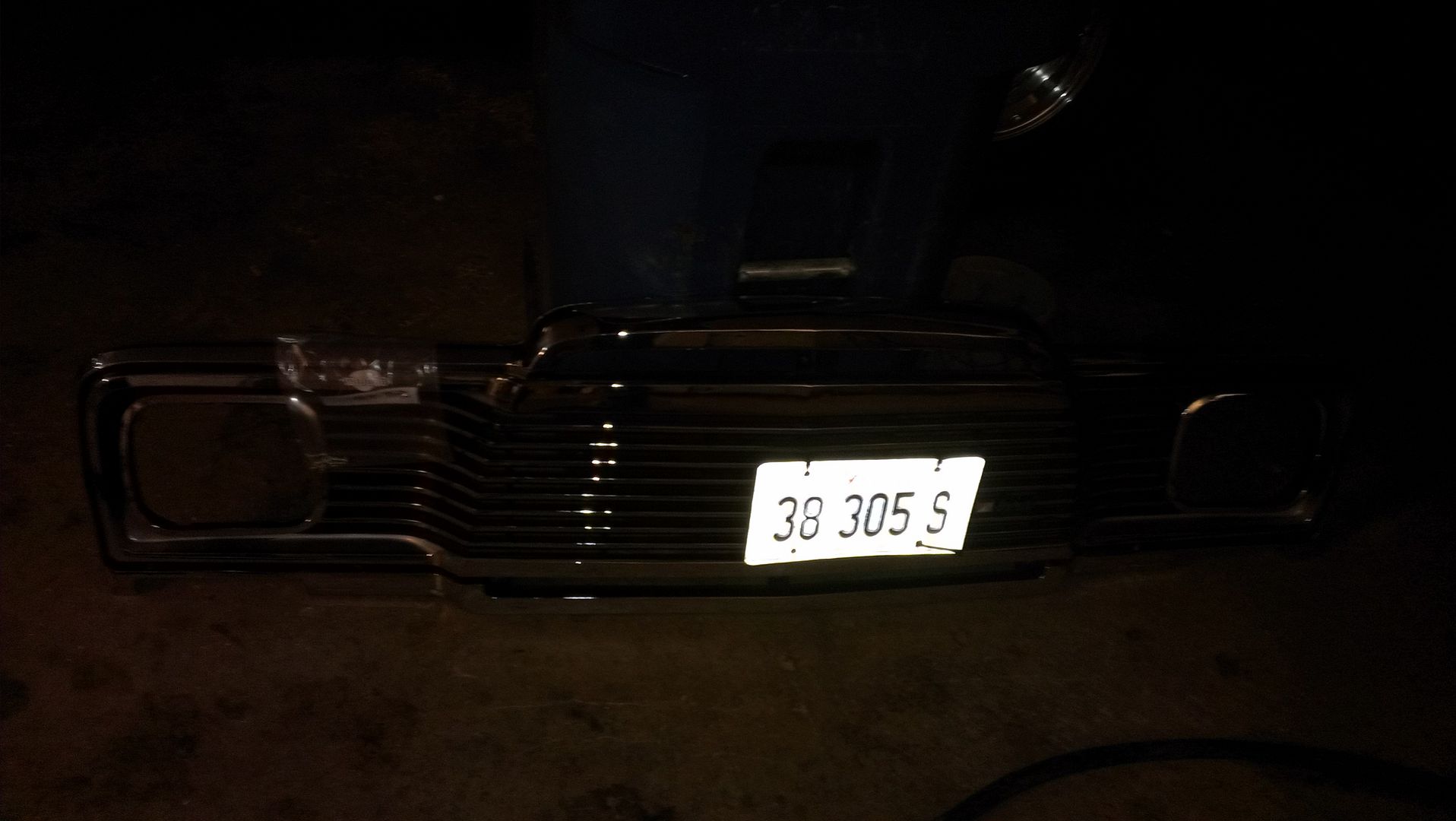 Stock air cleaner removed and various pictures of the engine/vacuum lines/carb connections: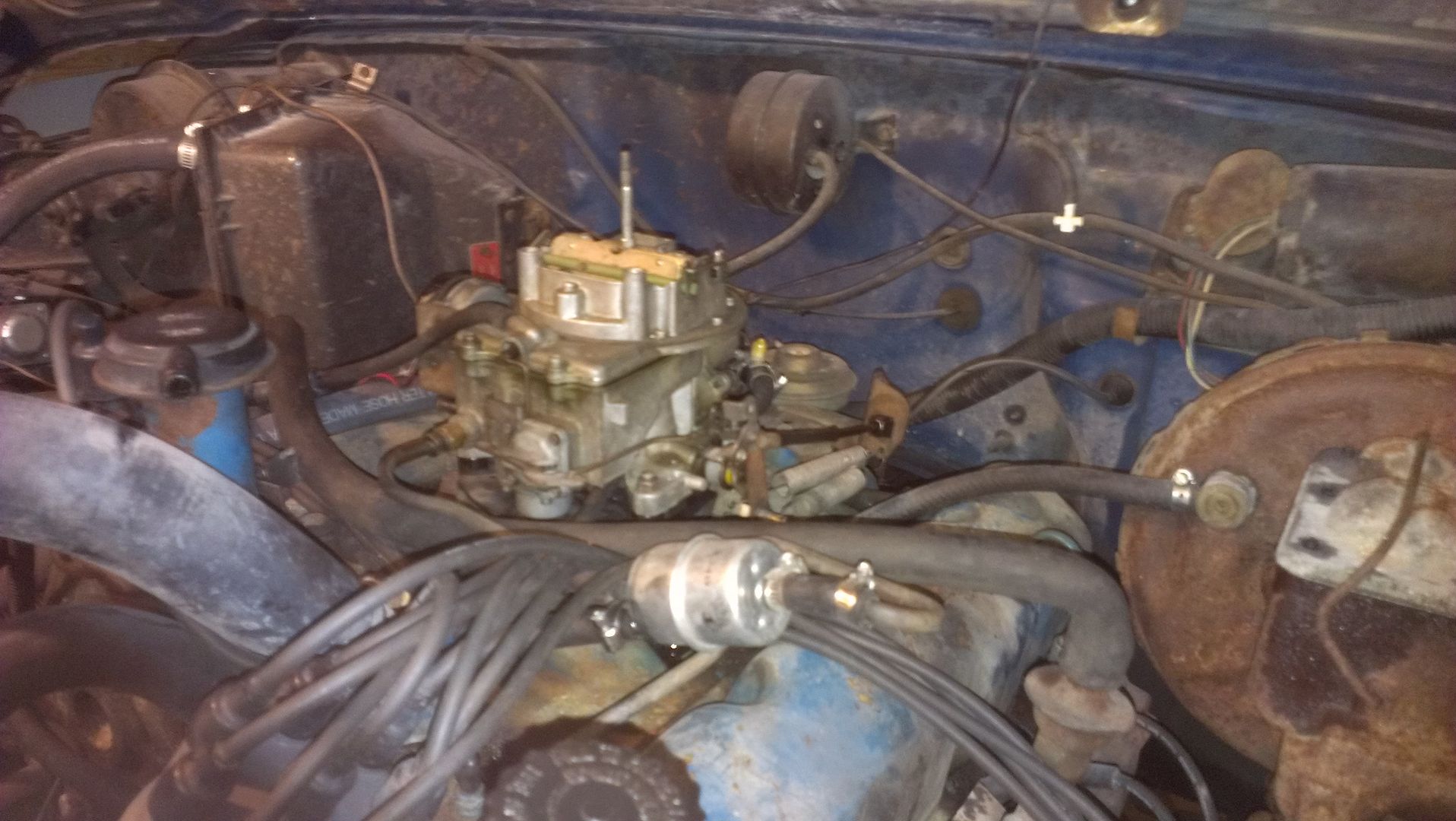 Carb removed: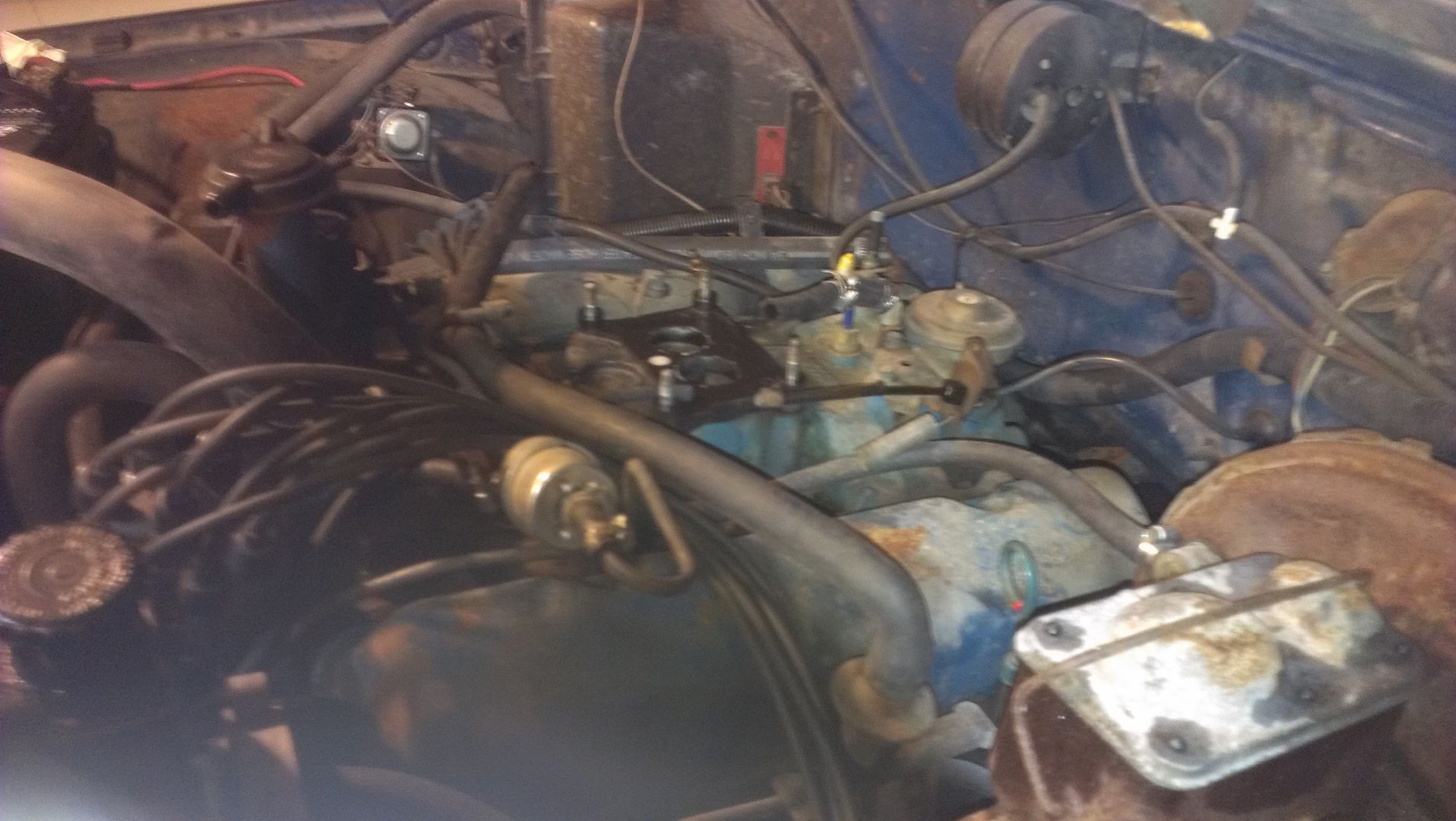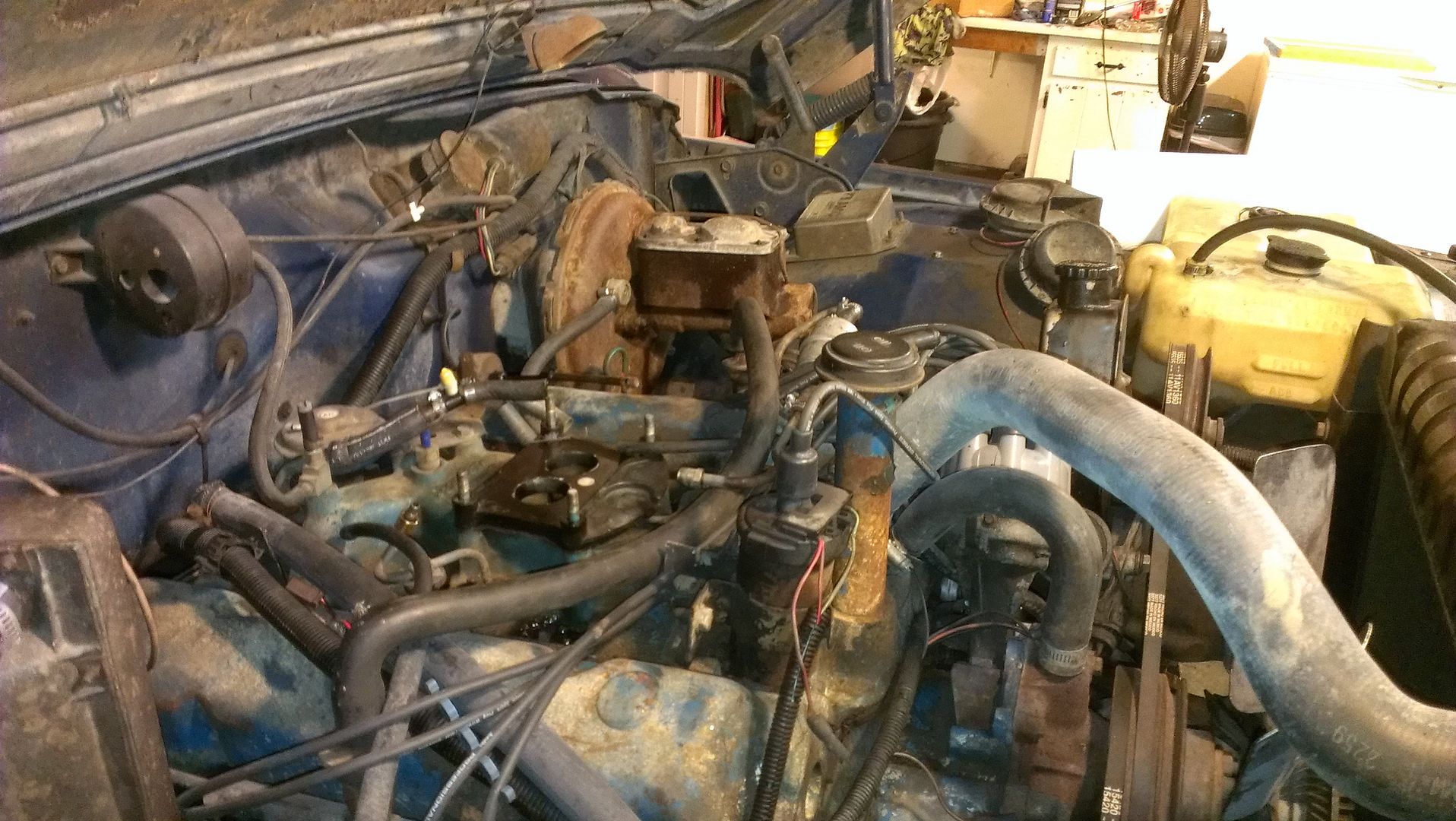 Spacer and coolant hose removed as well as some more angles of various lines/hoses/connections: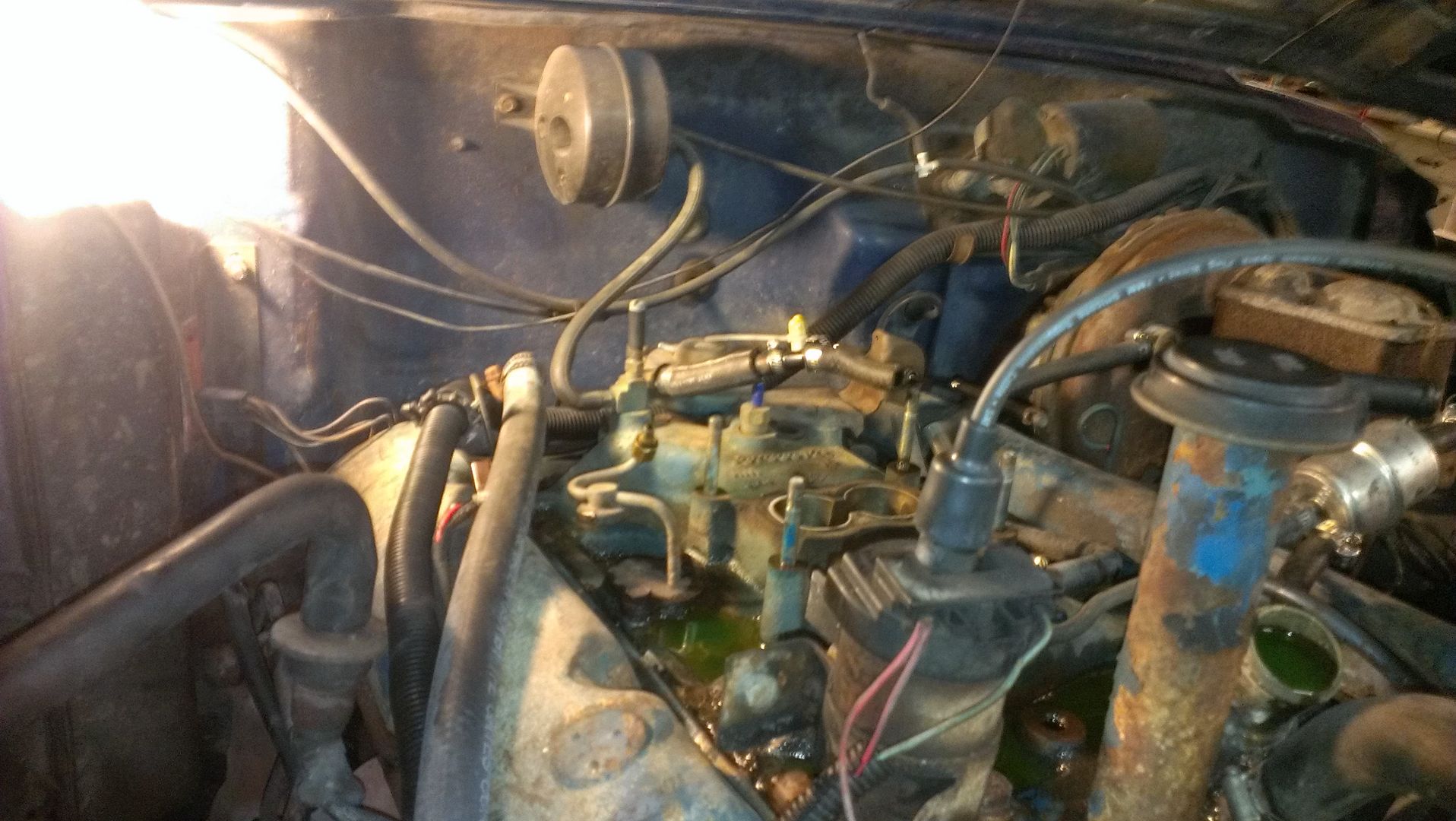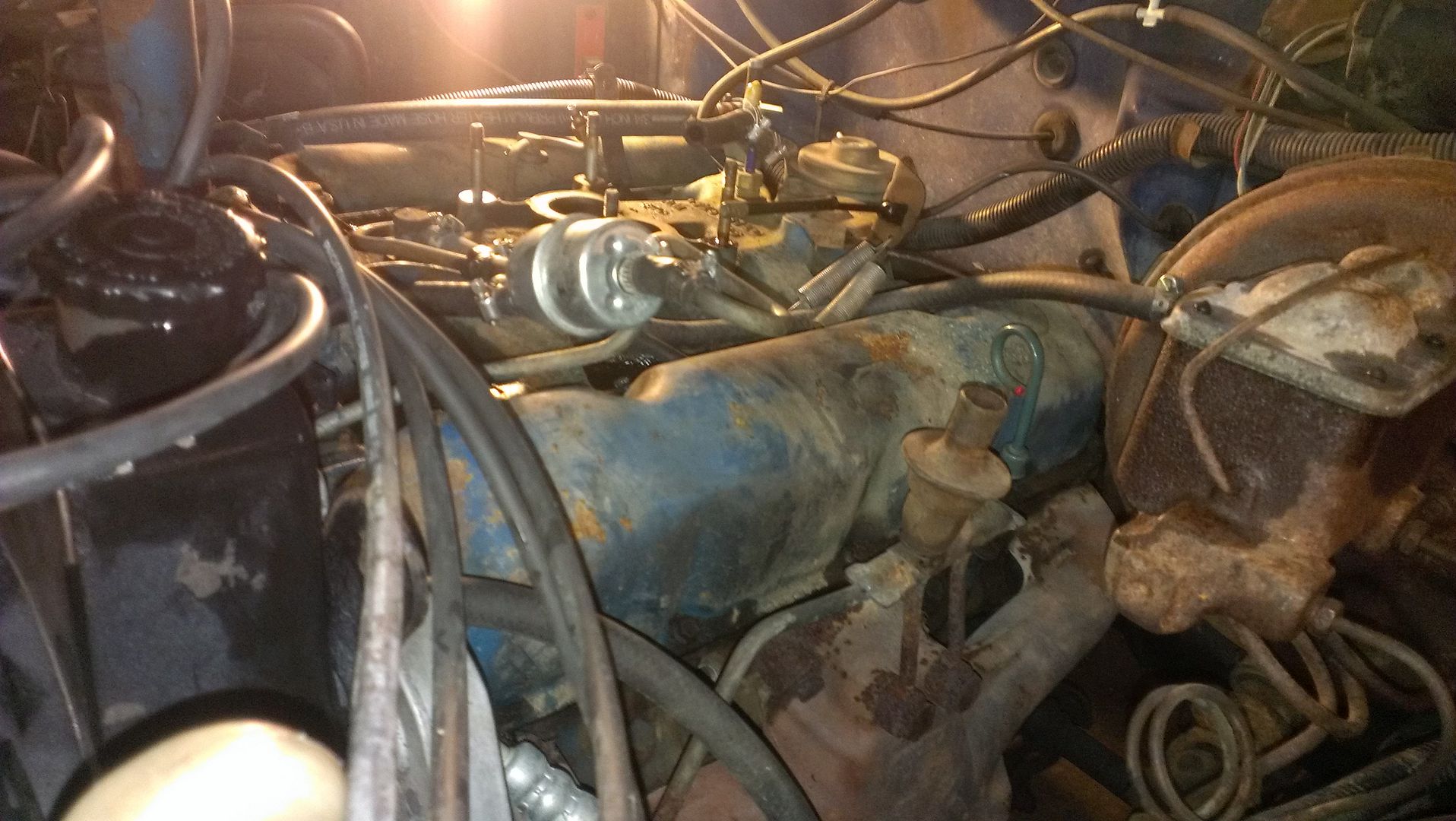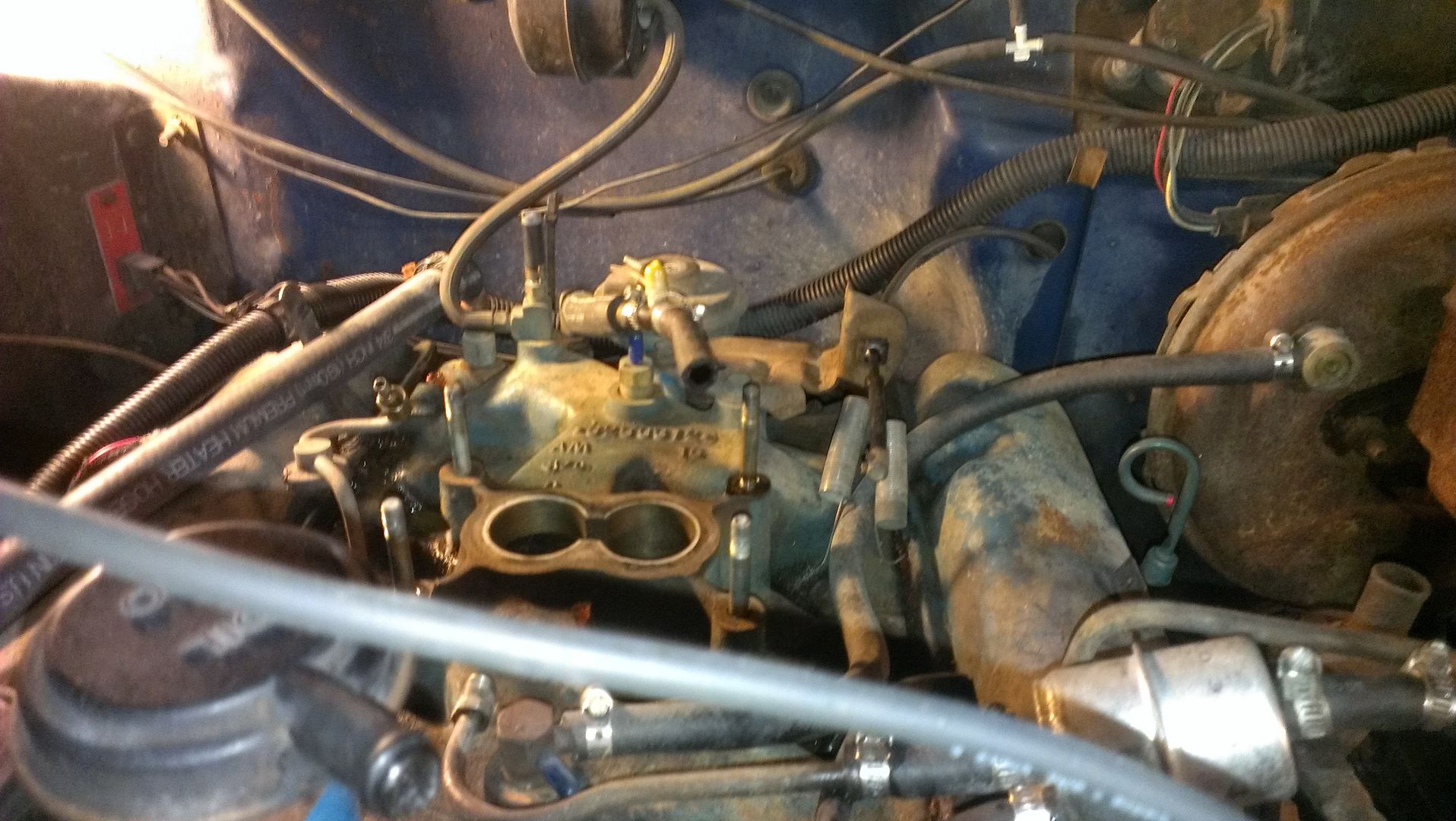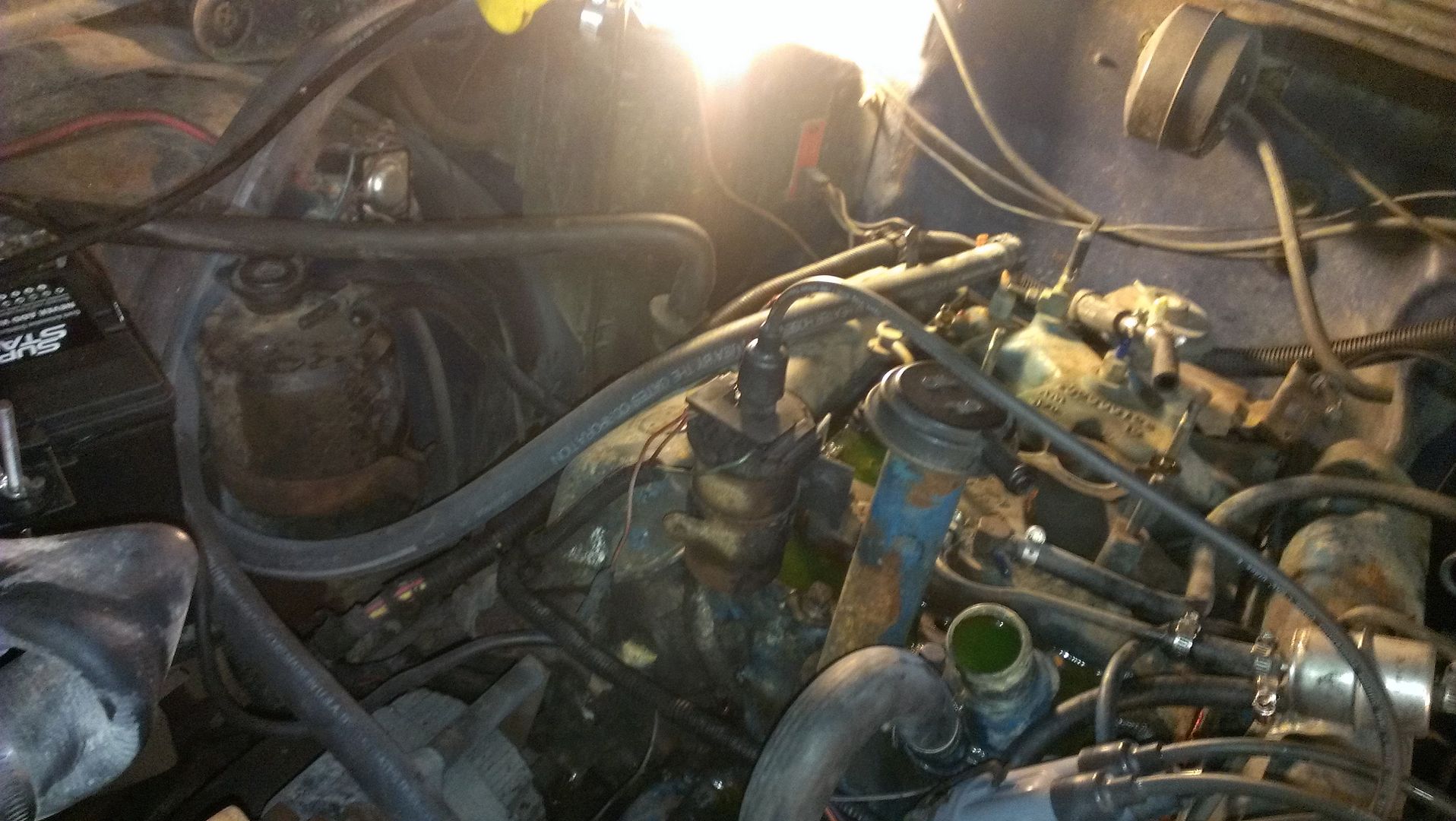 Brake booster vacuum line: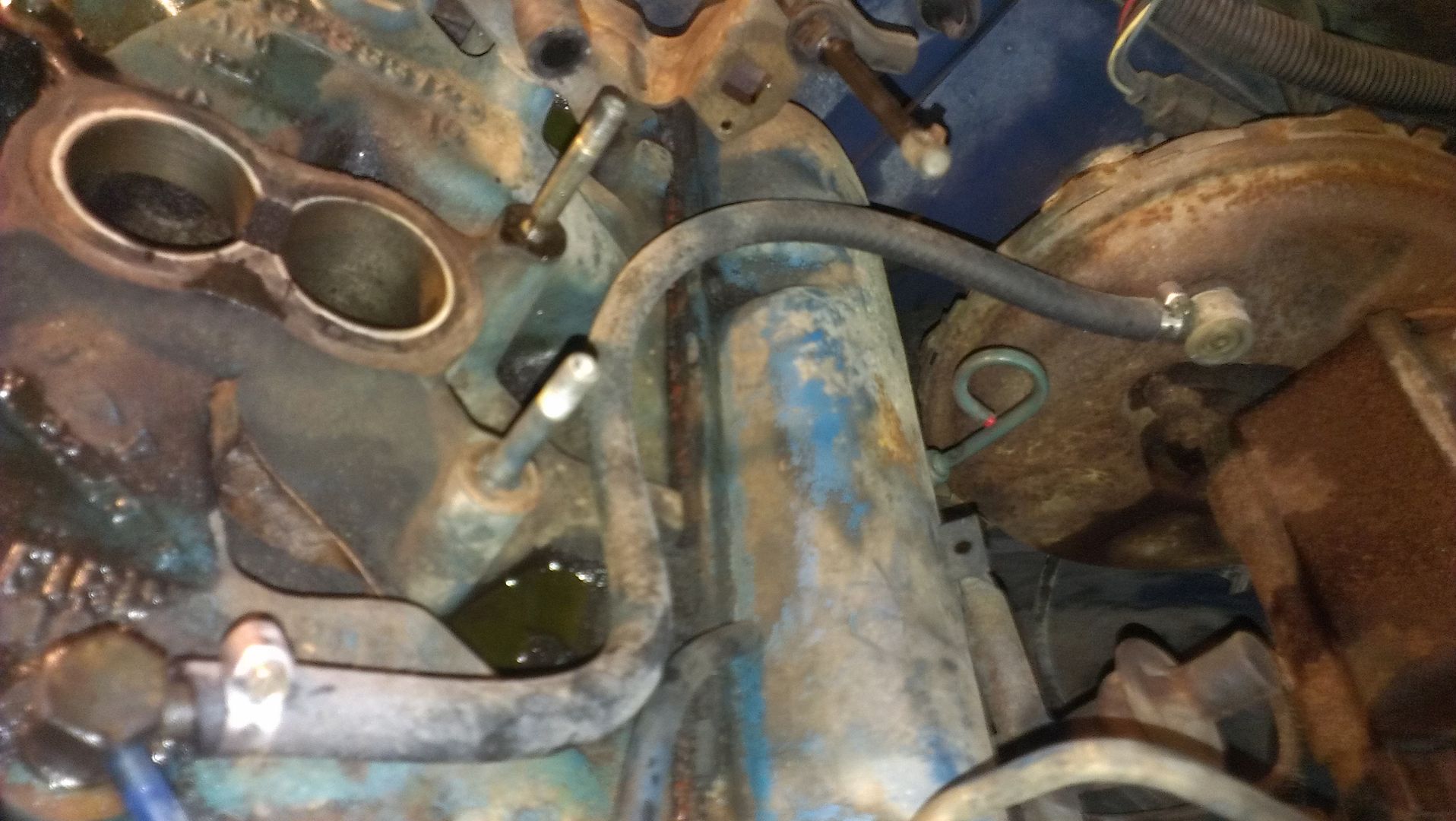 Intake manifold removed. As you can see, it looked pretty clean minus the red RTV.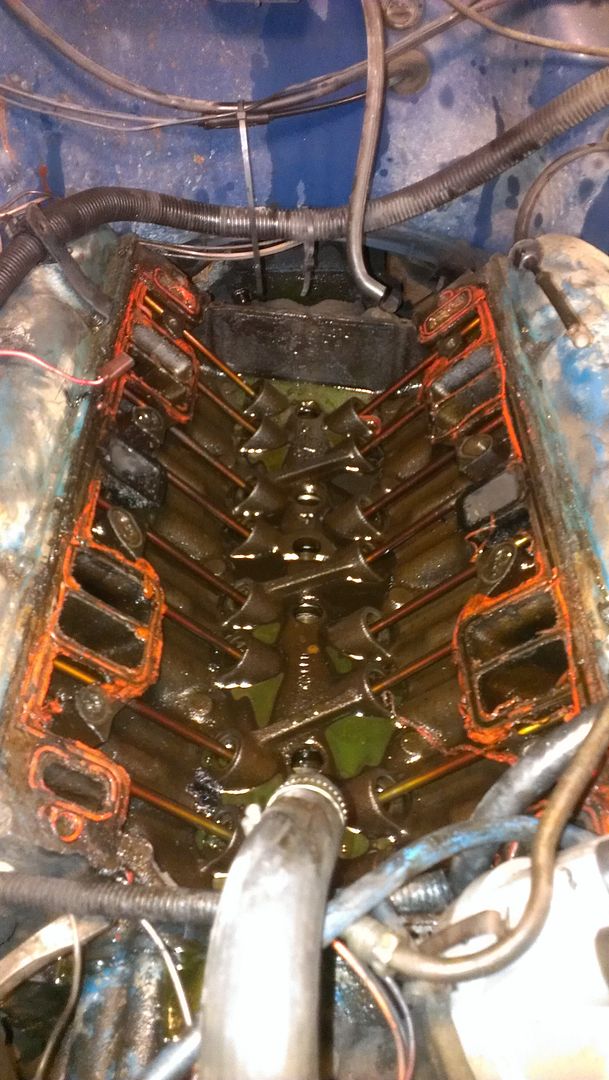 Cleaned up: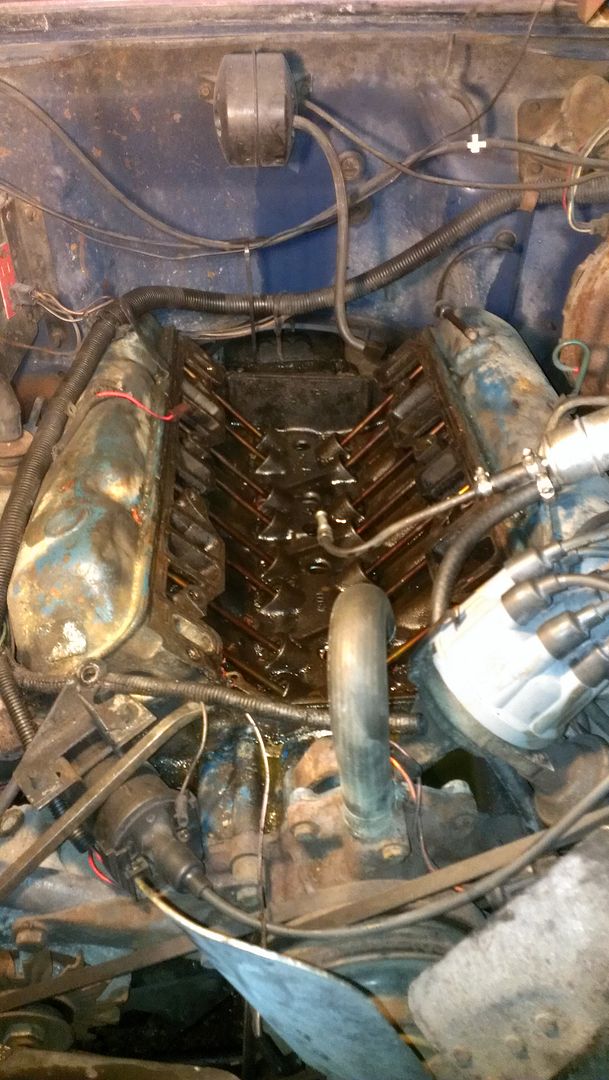 Spark plugs were in good shape. I believe my FIL replaced them when he bought the truck so they're fairly new.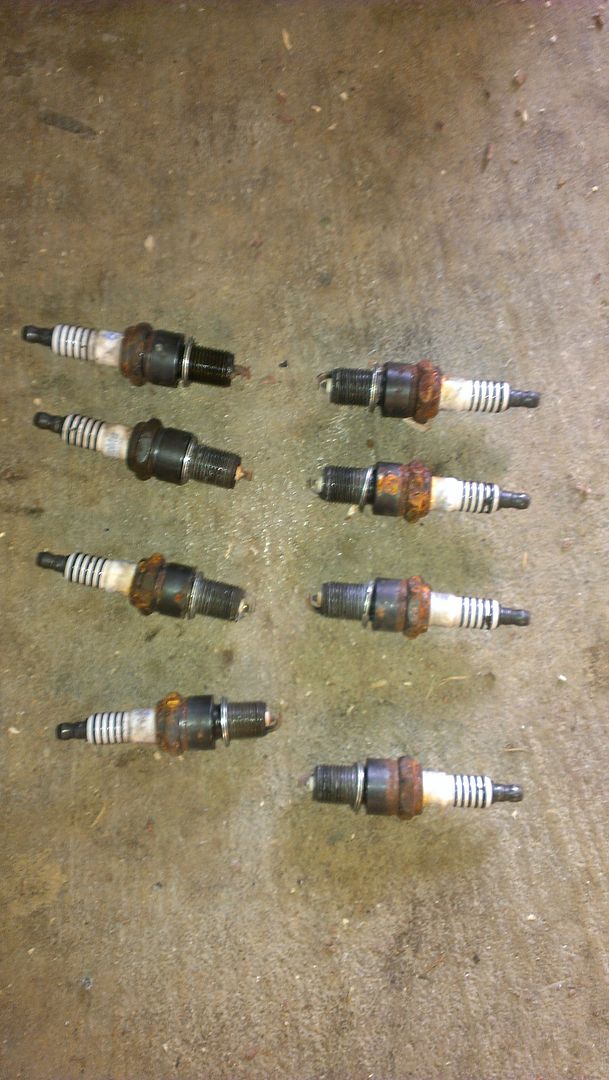 Test fitting everything:
Final cleaning before the install: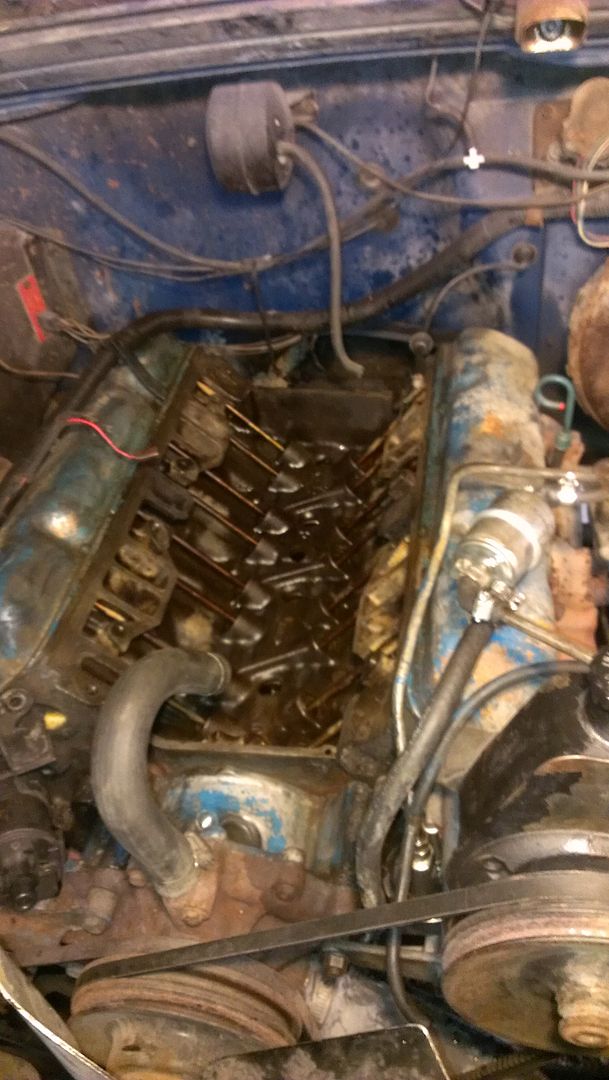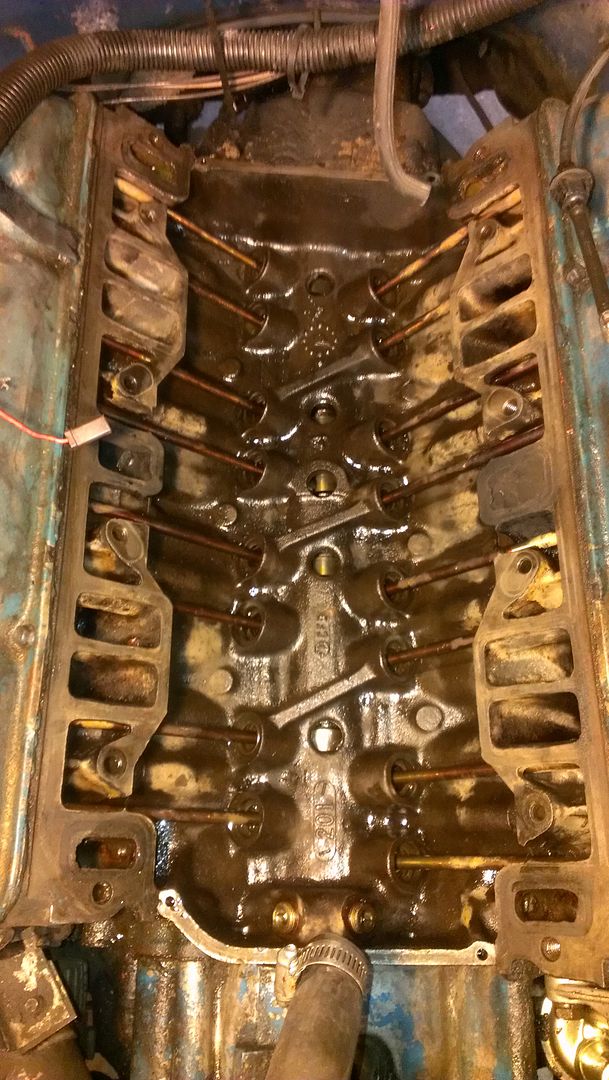 We installed the Lifter Valley Heat Shield to the Performer intake manifold as instructed by Edelbrock using #8 x 3/8" self tapping drive screws. This heat shield has to be removed from the stock intake manifold by drilling out 6 rivets. Here are the instructions for the Performer intake manifold:
http://www.edelbrock.com/automotive_.../3000/3731.pdf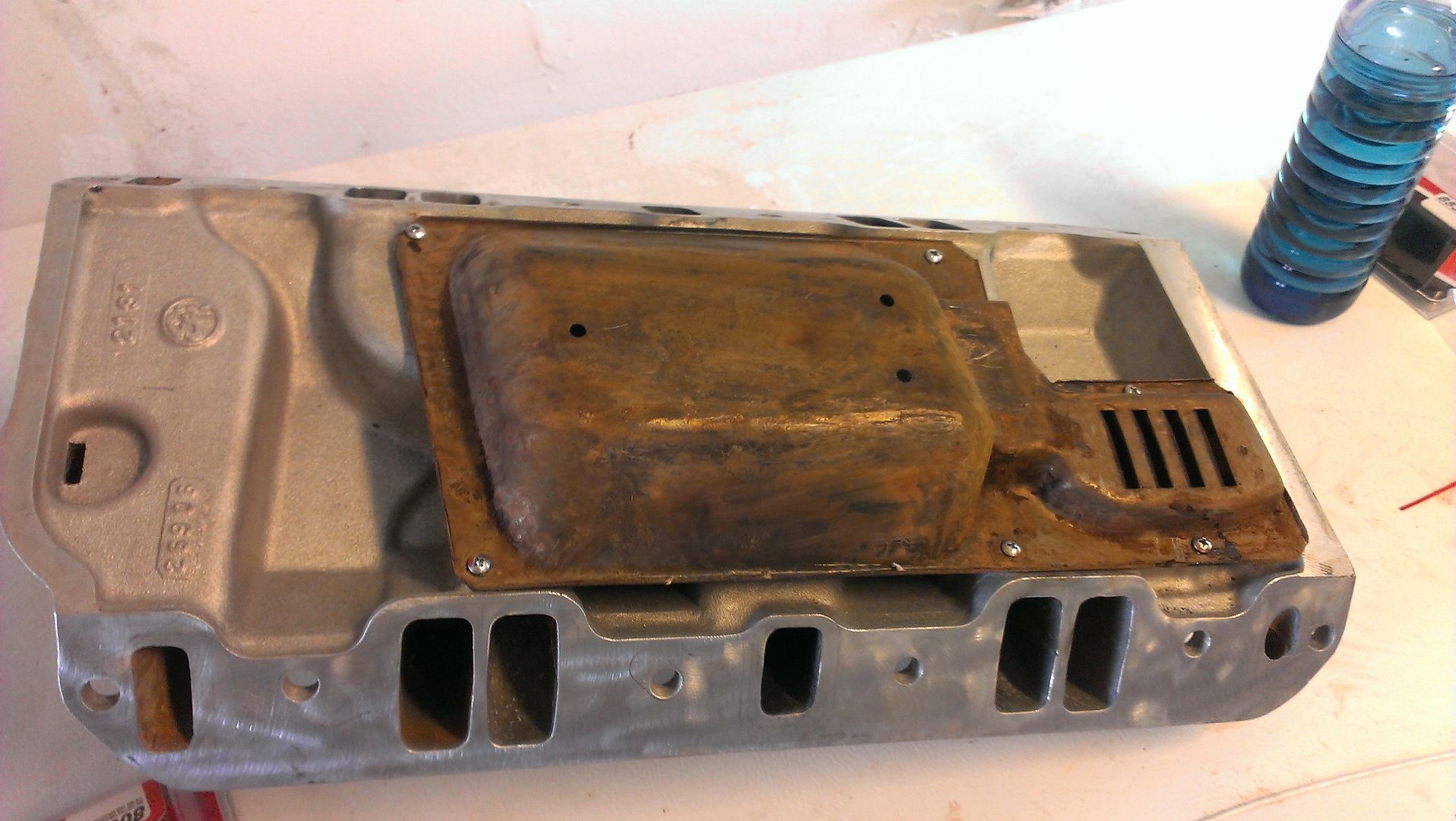 Gasket installed and gooped up. I used RTV instead of the rubber gaskets for the front and rear.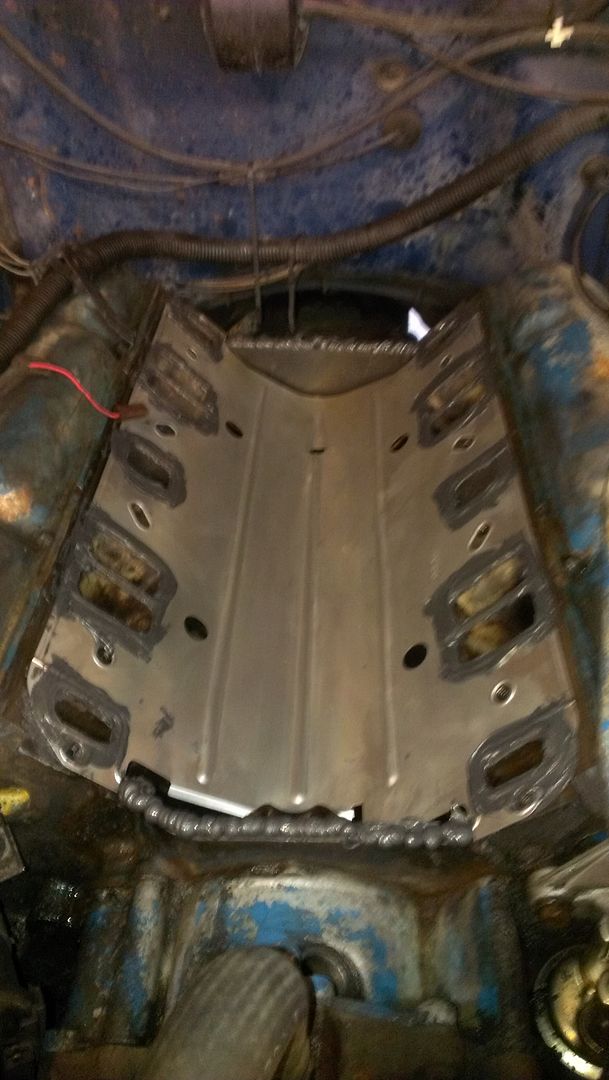 Intake manifold and carburetor studs installed:
That's all the pictures I have so far. The carburetor is sitting on top as it appears in the test fit. We stopped at this point because I need to collect more parts including:
Carburetor Throttle Ball Assortment:
http://www.holley.com/20-2.asp
PCV Valve Grommet:
http://www.napaonline.com/Catalog/Ca...411_0417221013
PCV Valve
Vacuum Hose
I think that's everything I need. I expect to have it running this weekend as long as we don't run into any more issues.