I have a weakness for green as well. My favorite color. Actually, even though it is painted with a military forest green, I don't think it will look extreme military. If it was olive drab it would. But with the combination of green and black with dark smoked glass, I think it will look more like a nice green civilian truck. I have polished aluminum wheels and since they are already mounted on tires, I am going to leave them polished until it's done to see how it looks. If it looks out of place, I will have them powdercoated black.
Ok, so here is an update on the latest:
I got a huge number of parts back today from the powdercoater. They did a fantastic job. First, they blasted all the parts to put a nice fine etch on all the surfaces. Then they sprayed the semi-gloss black powder and baked everything at 400 degrees for different lengths of time depending on the type and thickness of material. They mask off the areas that aren't to be sprayed with metal tape.
A few group shots of some of the stuff. It wouldn't all fit on the table.
My custom AV4 shackles came out beautiful. I also had them do all of my spring plates.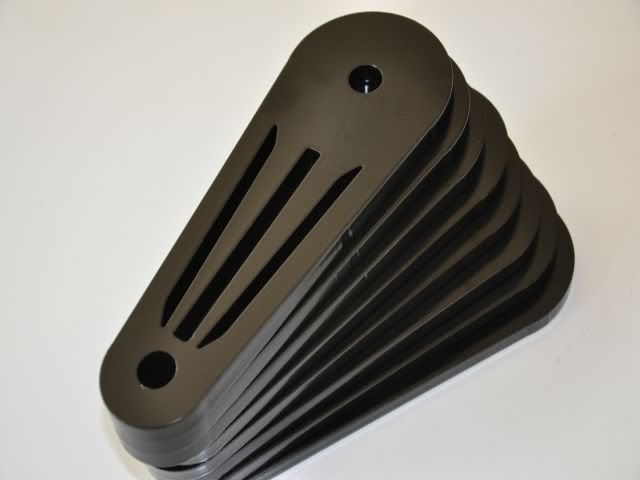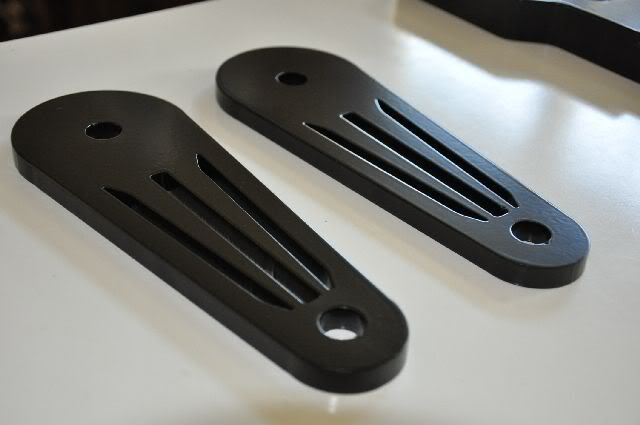 And my 1/2" thick polished aluminum diff covers look amazing.
All 4 Dana 60 hubs that mount on the front and rear axles will not scratch now when sliding a wheel on and off. I also had them powdercoat my front knuckles and my custom front and rear AV4 caliper brackets.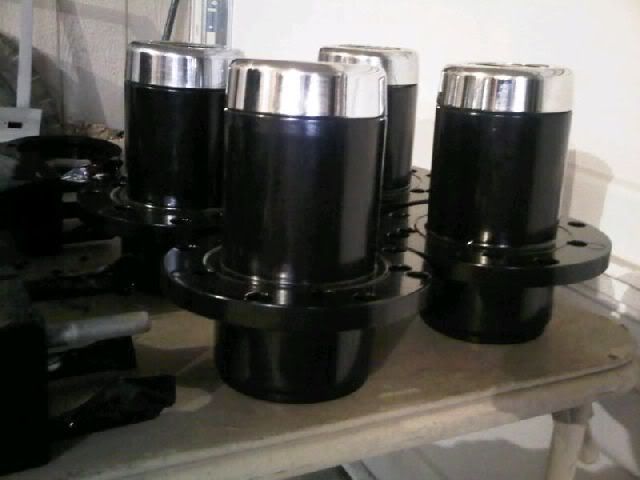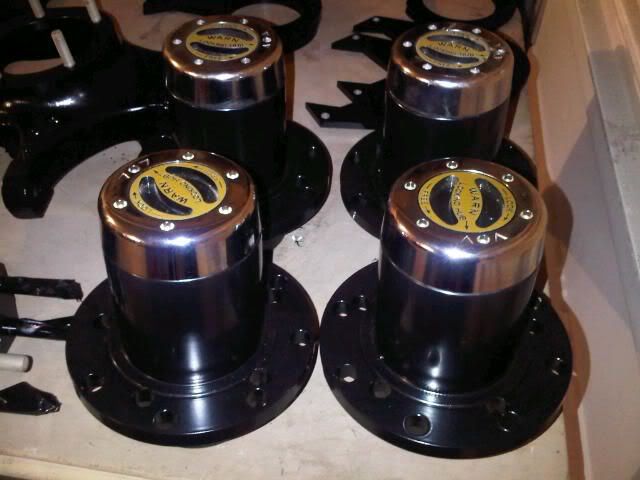 Pitman arm: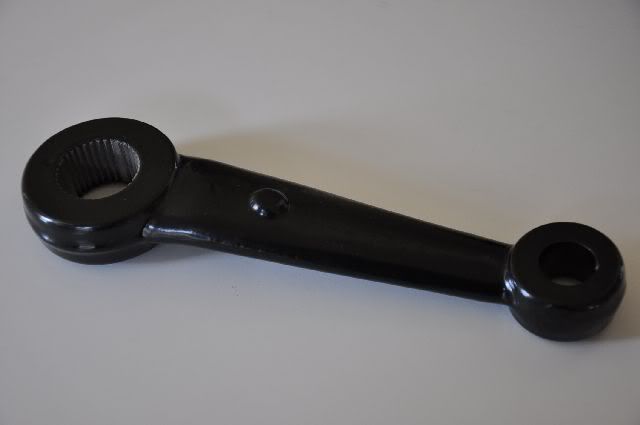 Ballistic Fab high steer arms: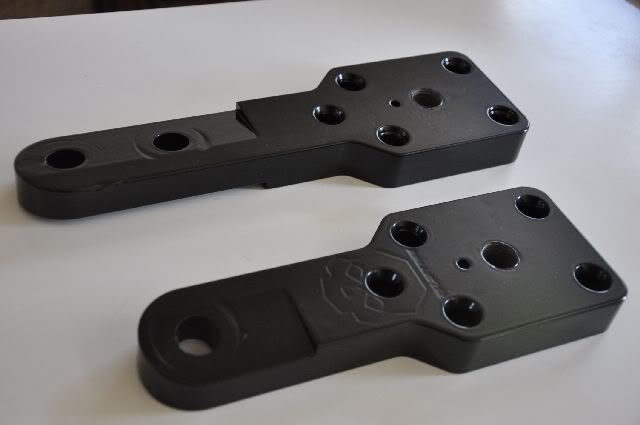 I also decided to have them do the front grill light covers, headlight buckets and rings. They look sweet: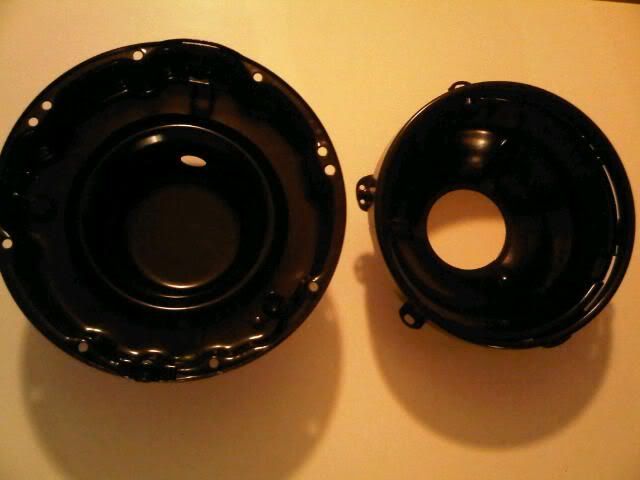 My custom AV4 motor mounts: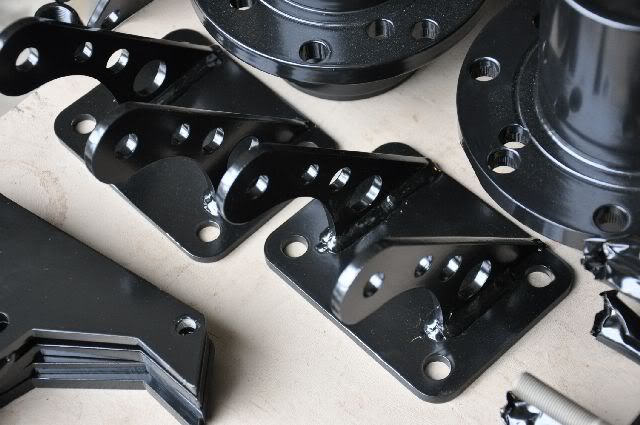 I even had them do my exterior door handles. They were chrome, but will look much better with the forest green and black color scheme. There will be no chrome or aluminum. It will either be black or green.
I also had them do my tie rod and drag link. I didn't snap a photo of them but they really turned out nice too.
I have now decided to have them powdercoat my exhaust with a cast iron ceramic coating. I am also going to have them do my leaf springs and a box of other miscellaneous parts.
The engine is now mounted back in the newly painted frame. And all of this means that it's time to put everything back together for the final time.