I haven't been able to do much of anything for quite some time. Same old story.
Last week Joe painted some miscellaneous parts with the appropriate paint. They turned out great.
The original 6.0L fan is now black instead of white: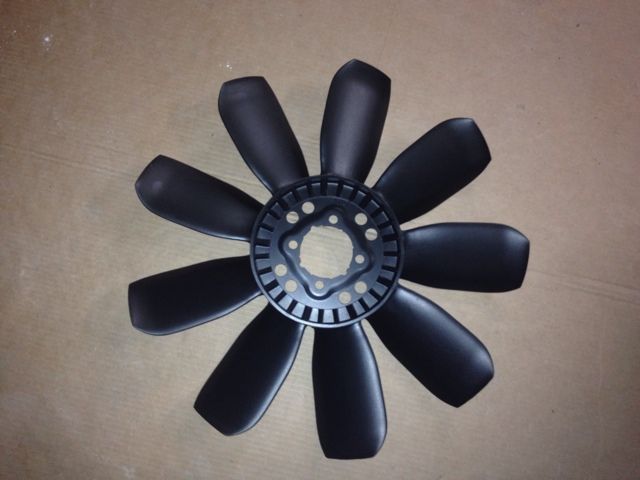 The original interior sun visors, door handles, dome light frame, and a Grand Wagoneer steering column to dash cover are all black now. The column will be repainted a bit later.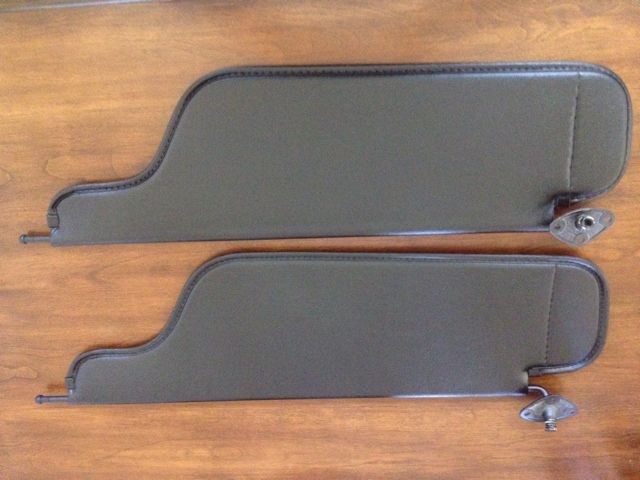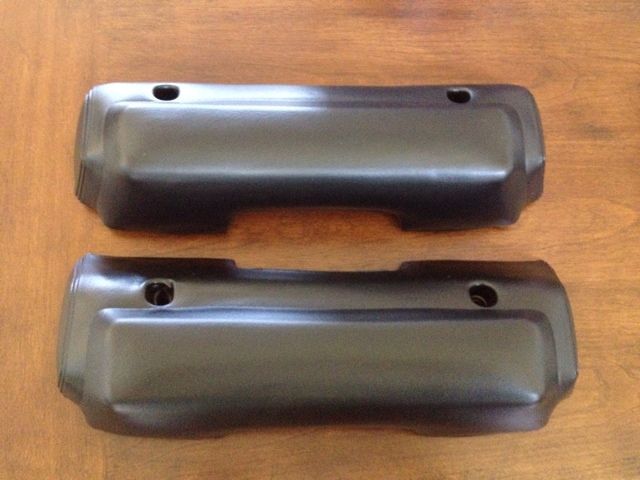 The front fenders are now ready for their final body work and paint. Joe should have them done soon. Once they're done, all the front end parts can go on. Then the doors can go on. And after that, the glass, new weatherstripping, carpet, seats, and then all the remaining electrical components can be installed.
It's very close to being ready for the road.