Joe spent most of Sunday working very hard to finish the bodywork on doors. It was a bit tricky, but he knocked it out of the park. I couldn't ask for anything better. He ran out of daylight, so no paint. But they are completely ready to spray.
Here are a few photos of my Vintage Air Magnum IV heat/air conditioning system install. This unit is designed for larger SUV's, so in this pickup cab it will melt the ice right off my bones and freeze sweat into little ice crystals in seconds. I chose the Magnum, because it won't have to work at maximum power all the time to make the interior just right. This, along with dark tinted glass, Lizard Skin SC and CI, Dynamat Extreme and an a fully insulated carpet kit, should make owning this vintage Willys Jeep Gladiator something special.
The evaporator housing fits beautifully behind the dash and the shape sits perfectly against the firewall/trans tunnel. The original glovebox won't fit without some modifications or placing the housing lower or further toward the passenger side. But since I have a large center console and many other storage areas available on this truck, I am going to leave the glovebox off. This will leave plenty of room for the hoses and electrical stuff. Plus, I am going to keep the glovebox door in place, so it can be opened for excellent access to just about everything behind the dash. Another really nice thing about these units is that everything mounts behind the dash; unlike the original heater system, which was very bulky and took up a ridiculous amount of space in the engine bay. Now that area can be used for mounting dual batteries or any number of things.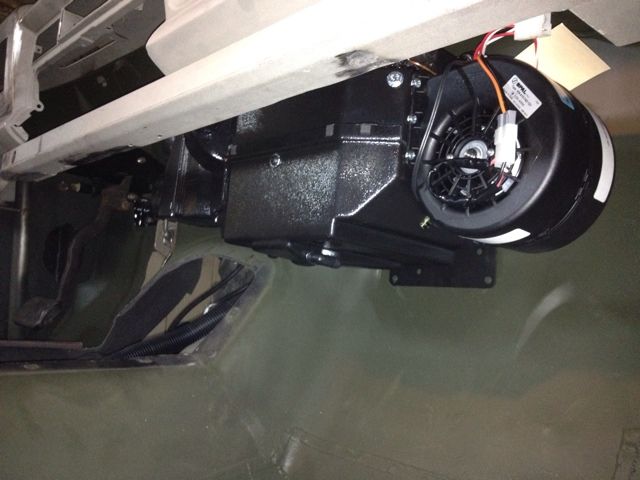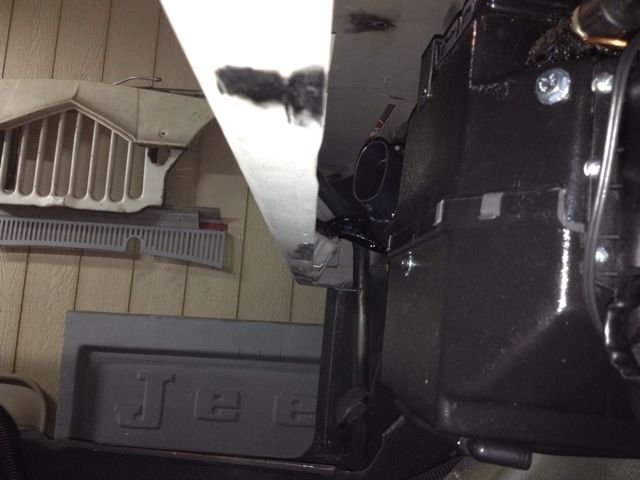 Another really nice thing about this unit is the 3 knob switch panel. It is compact and fits perfectly where the ash tray mounted. I don't smoke, so a simple panel will take its place.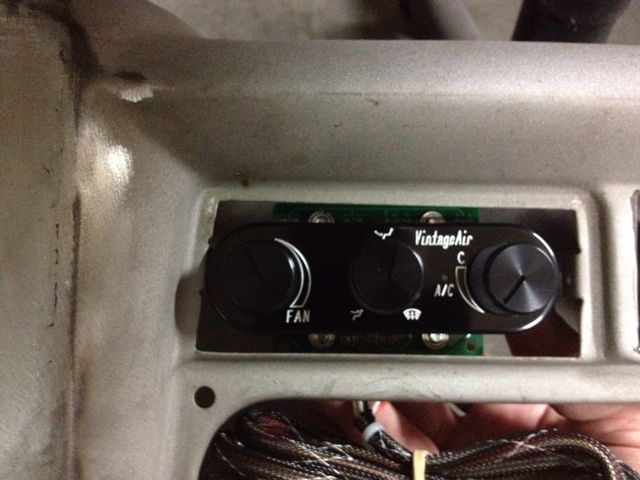 Then my stereo will go next to that. And my CB will fit on the right side. Very convenient and clean.