Well, today was another day of great progress. Joe primed and painted my custom fuel tank.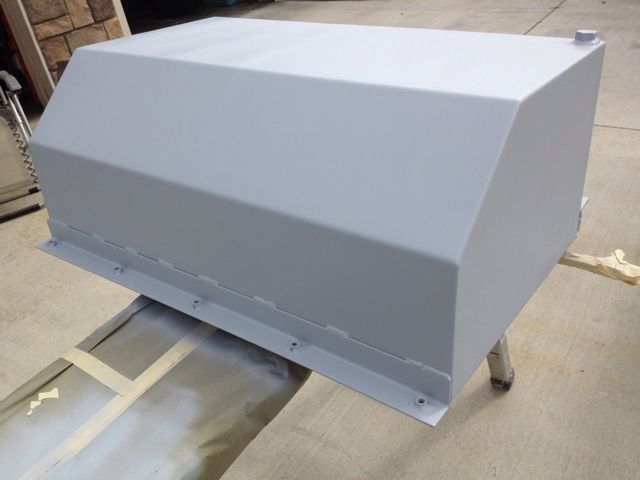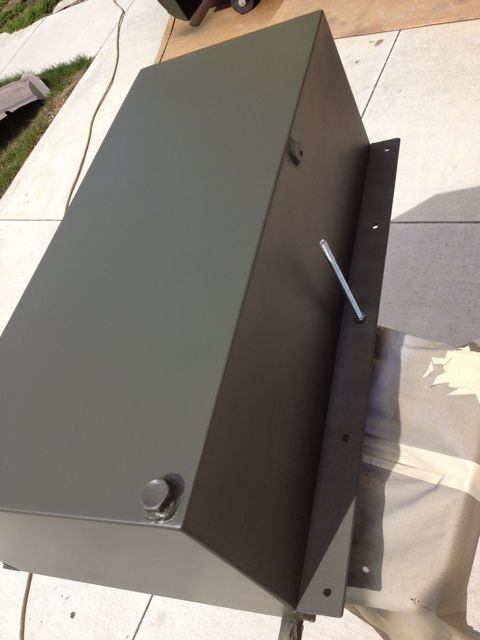 After that, he sanded and painted the front of the bed, so it could be installed. It will make it much easier to finish the sides when it's mounted up high. The bottom is already painted.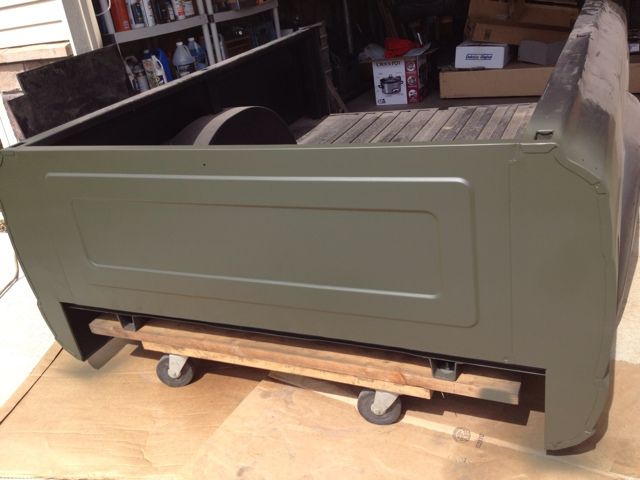 While he was at it, he painted the military dome light housing and inner grill/radiator support.
Then, in the afternoon, 4 other friends showed up and installed the fuel tank then lifted the bed up onto the frame. It's now ready for the final body work and paint. The inside of the bed and the rocker guards will be sprayed with Vortex just like my wagon.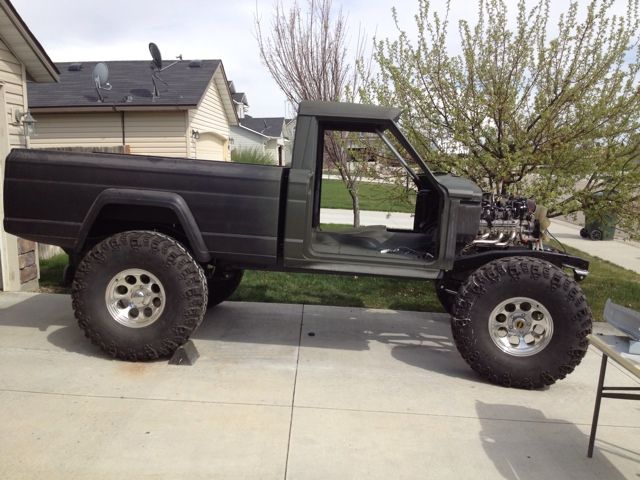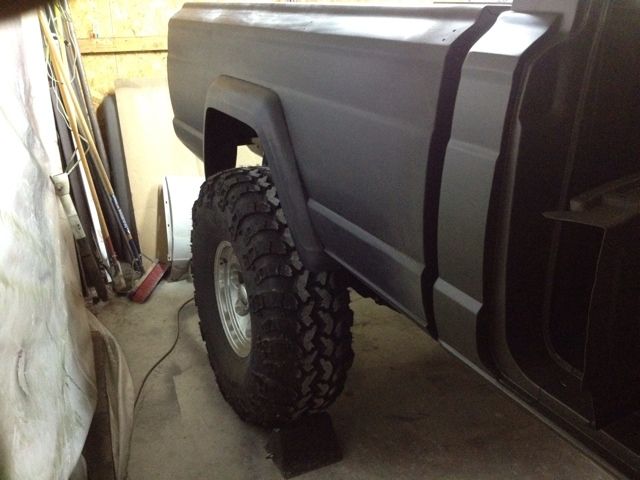 The top of the bed measures a little over 5'. I think I am supposed to have a pilot's license.
It sure is a huge beautiful beast. There will be just a tiny bit of fender flare trimming at the bottom edges, but not too bad at all.